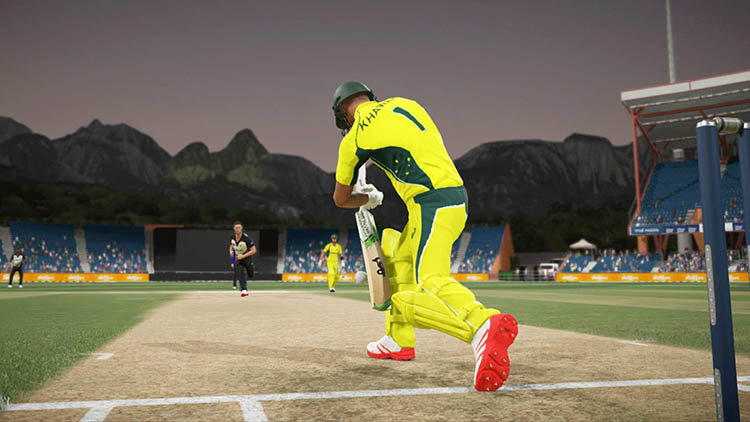 People are crazy for Cricket since ages in countries such as India, Australia, Pakistan, Bangladesh, Sri Lanka and more. Not only people in these countries adore watching Cricket, but even playing it and it is their favorite pastime. They love it so much that they also play Cricket Games on their smartphones & PCs when they are unable to enjoy it physically.
If you search for the best Cricket game on Google Play Store or on the internet, it is filled with so many variations of games dedicated to the sport. Out of them, some are worth playing, but some are not worth even downloading. It is hard to find the Best Cricket Game out there!
Don't worry we are here to help you, here we'll provide you the best cricket games for pc & mobile cricket games.
Top Cricket games for mobile
Here are the top games for your Android phones concerning its different aspects like Graphics, Gameplay and beyond. Our list will help you decide the best mobile cricket games for you!
World Cricket Championship 2 – WCC2 –
World Cricket Championship 2 is among the top Android games available for download. It is a superior 3D-enabled mobile Cricket game with multiple specs and life-like features. WCC2 is the best in the business if you wish to indulge in some intense Cricket action needing experience and skills. The game lets you soak in high intensity with gamely, graphics being first-rate.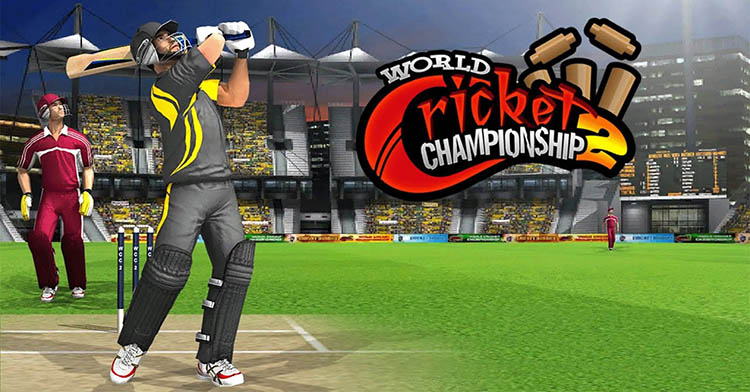 Game Specifications
The maximum number of Cricket shots – Enjoy shots like Helicopter shot, Dil-scoop and upper-cut.
Get your players customized – It is possible to play with your customized players and even go for Team cheering with a personalized banner.
Online gameplay available – Playing with some amazing players online with 1 Vs 1 Cricket battle is available.
High-quality specs – You can go for Ultra-Edge, Hot Spot, LBW and even Edge for wrong umpiring decisions.
Many Series to play – You get many choices to play from World Cup to T20 World Cup, ODI Series and Blitz Tournament.
Real Cricket 19 –
Real Cricket had the distinction of being the most competitive Cricket game in 2018. With the improvement in the game, this game had also enhanced its capacities in 2019. Owing to its complete, authentic and fantastic Cricketing experience on Android, it is 2nd on our list.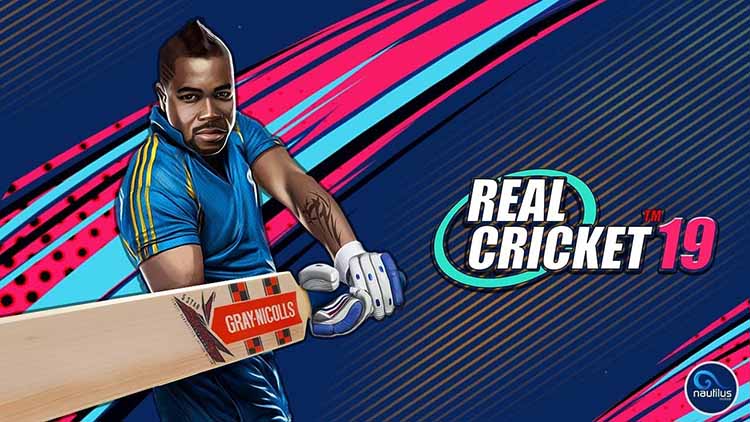 Features
Multiplayer mode – You can enjoy in a ranked and unranked match with real time multiplayer option.
Compete with your friends – It is now possible to play Cricket with your friends, challenge and beat them.
Campaign mode available – it is possible to take a Tour of a nation with your favorite squad and take part in an entire Series.
Next-level features – The Duckworth-Lewis method for rain-affected games available.
IPL Auction – You can bid for your preferred player and start creating a super strong IPL Team.
World of Cricket: World Cup 2019 –
World of Cricket is a basic game of Cricket that lets you play with real-time Physics and Gameplay. Because of the high-level graphics, you can check out your shots in it. Winning the World Cup for your Nation is now possible on this thrilling Android game.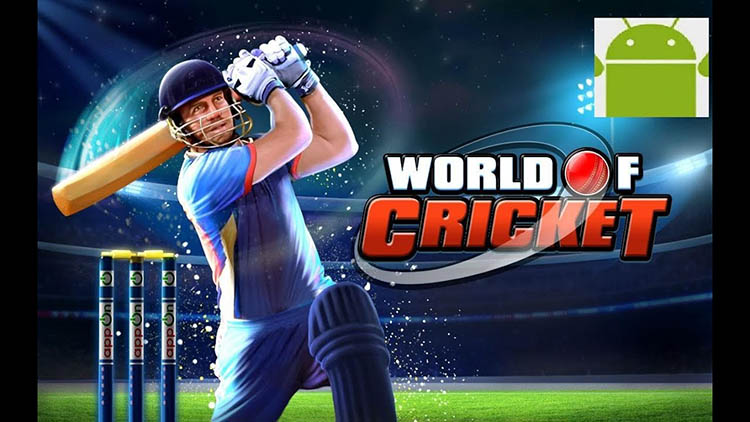 Specifications
Variety of shots – You can enjoy more than 25+ Cricket shots.
Fantastic modes – You can make the most of the Challenge Mode, Multiplayer, Quick Play, Tournaments and T20 Cups.
Multiplayer option – The sizzling multiplayer option is what you can go for.
Other features – Commentary, autoplay and hardcore difficulty option available.
Big Bash Cricket –
Big Bash Cricket is now available for downloads being an improved version. The game has been made more life-like with double the fun. Being an Aussie fan, you can indulge in the fun of right from young to experienced players to enjoy with Stars. The game also comes with the All-Access Pass helping you getting the limitless local access of multiplayer with Ad-Free option and beyond.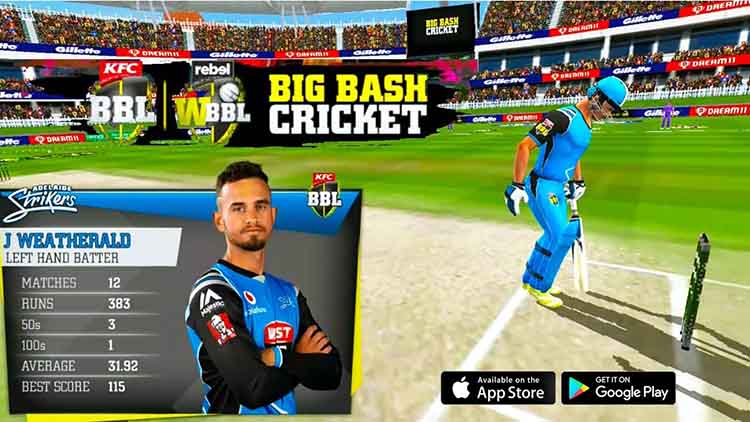 Features
It's Big Bash – it is the only game of Cricket in which you can enjoy grand Big Bash League.
Multiplayer Gameplay – It is now possible to enjoy Big Bash with everyone!
Other features – Commentary of Damien Fleming with sizzling visualization and fantastic challenges are available.
Stick Cricket Super League –
Do you want to enjoy a game of Cricket without bothering much about the techniques into the play and strategies involved? If yes, you can enjoy and have a gala time with free play on this game. The Stick Cricket League is among the best in this case. All that you need to do is pressing the 2 buttons to play stick Cricket and hit tons of 6s. It is based on League-Based Cricket Game. You can be the Team's Captain and take your squad to win the game. You are allowed to the only bat in this game.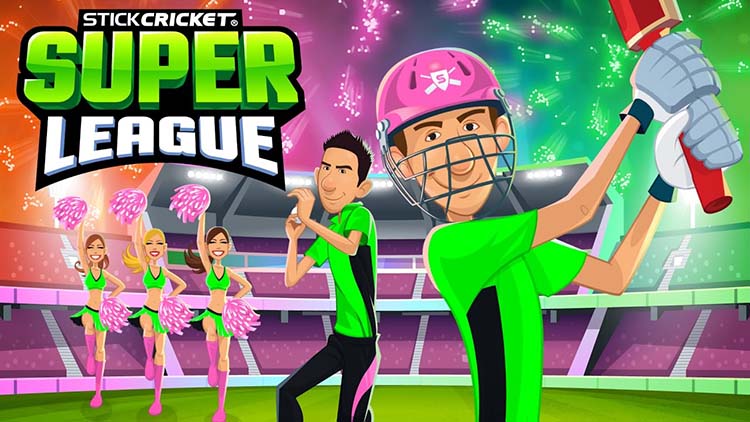 Specifications
It won't be good for us to spoil your fun of playing the game by enlisting its features here. Why? It is surely different from the games that we have discussed so far. Thus, play it to feel the difference right away!
Best cricket games for P.C –
Do you want to play a Cricket game on your PC or laptop and not on your smartphone? No issues, we are going to enlist the leading 15 Cricket games that you can enjoy on your PC in 2020. Let's have a look:
Cricket 07 –
On top of our PC Cricket game is Cricket 07. EA Sports has published the game, while HB Studios has developed it. Over the years, the game has gained immense fame in pickets like Australia, India and others. The cover of this game features the England Star, Andrew Flintoff. It is possible to enjoy Cricket in many formats on this platform such as 5, 10, 20 and 50 overs. You can also enjoy 4, and 5-day First-Class matches. Customization of pitches and selecting multiple weather conditions is possible. You can also play across multiple Series of National and International reputation on it to emerge champion.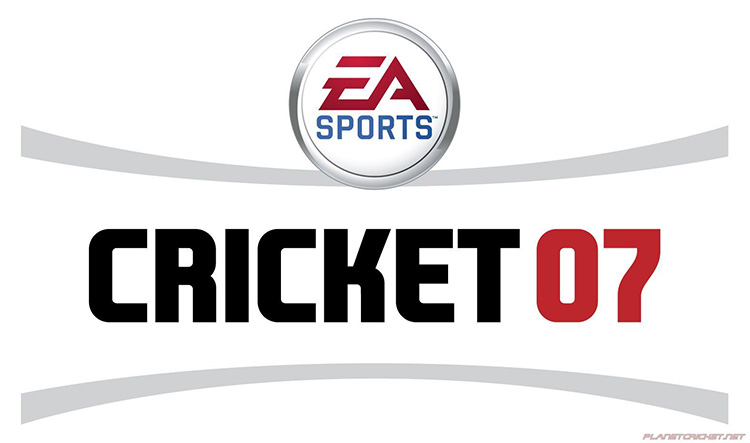 Don Bradman Cricket 14 –
Developed by Big Ant and Tru Blue Entertainment published, Don Bradman Cricket is a pure PC game. The best aspect of this game is that you can play your heart out in different formats with online games, career mode and custom games features being available. If you play the career mode, then you can relive the character that started playing Cricket at 16 and played for 20 years. The possibility of Team customization is also possible. Many more reputed Cricketers are also featured in this game. The UI of this game is just great – one of the best PC Cricket games ever!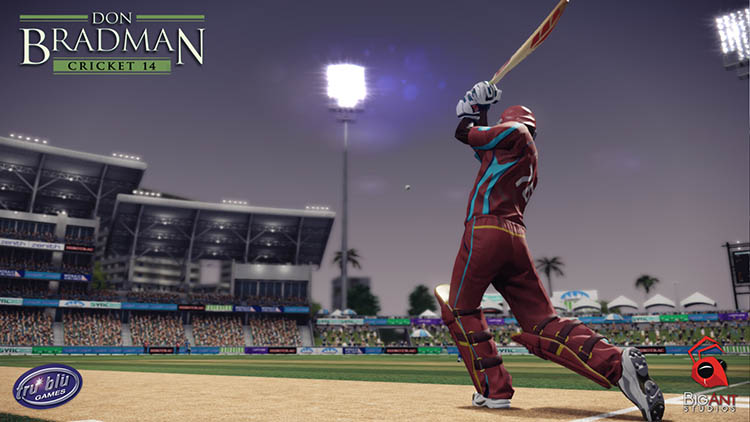 Cricket 19 –
Cricket 19 is another sizzling game of Cricket that was developed by Big Ant Studios. The game presents you with the scenario mode where you can play in a predetermined position. One of the new features of this game is the inclusion of Women's Cricket. Hence, taking part in the T20 World Cups and One-Day Series is possible! In Men's section, you can play T20, ODI, World Cup and Tests formats. With cool graphics and visuals, you can have a gala time on Cricket 19.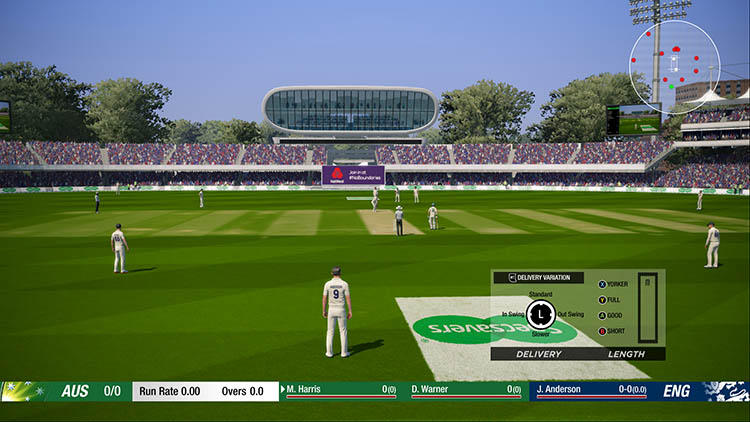 Don Bradman 17 –
Don Bradman 17 is the next version of the earlier discussed Don Bradman 14 and is a cool PC game to enjoy. Since it's a sequel, you can see enhancement of features than its predecessor. The career mode of this game is even detailed where the player can begin at the basic level. You need to select a local Team and work hard to make it to the National side. In addition to conventional personalized features, players can also customize Cricket stadiums to play a game as well. You can enjoy all batting shots like charge sixes, helicopter shots and beyond on this platform.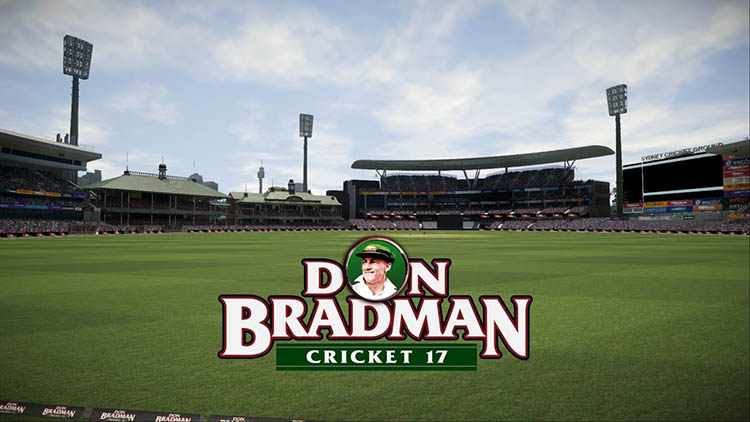 Ashes Cricket 2009 –
Gusto Games is the studio that has come up with Ashes Cricket 2009. The game is a basic one with controls being interactive and intuitive. You are also going to love batting on this podium as the batting part here is dynamic. The coverage of shots and choices here are even better. Being a multiplayer game, playing it as a 2 person and up to 4 users is possible. Thus, if you want to challenge your friends for a Cricket game, then you can surely give this platform a try. You should also not miss the Coaching mode on this game to get trained by none other than Shane Warne. Getting commentary from many veterans makes it more engaging.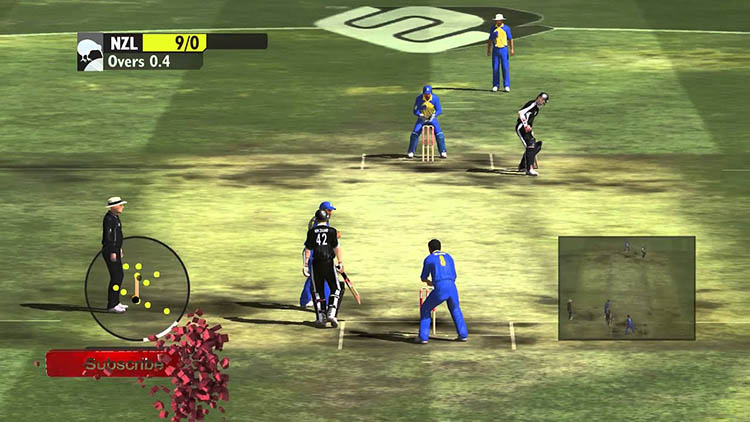 Brian Lara International Cricket 2007 –
No matter which Cricket country you may be from, but if you are a fan of the game, then you must have admired Brian Lara. This game is endorsed by Brian Lara! A user can play different formats of the game on this like ODIs, T20s, ICC World Cup and ICC Champions Trophy. It is for this reason that we have put this PC game on the top of the charts.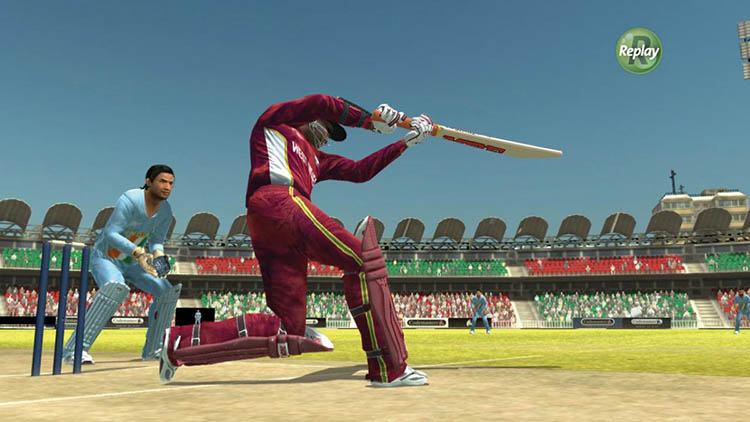 Ashes Cricket –
In 2017, the Big Ant Studio developed this game. You can enjoy playing via Ashes Series and pick either England or Australia as your Team. Being an individual player also, you can play. You can also play with real-life Cricketers as creating real players is possible via the creation mode. Playing this full-fledged game will help you see time flying faster.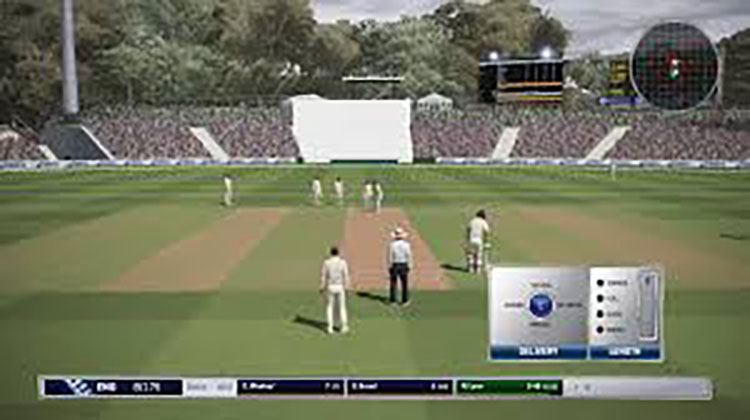 Cricket 2005 –
The list of best PC Cricket games will be incomplete without mentioning about this game – Cricket 2005. Published by EA Sports and developed by HB Studios, it is possible to enjoy this game in a single-player mode and multiplayer format. Being a part of the 8 games in the Cricket Series, it was also the last in the line that also had the names of real players.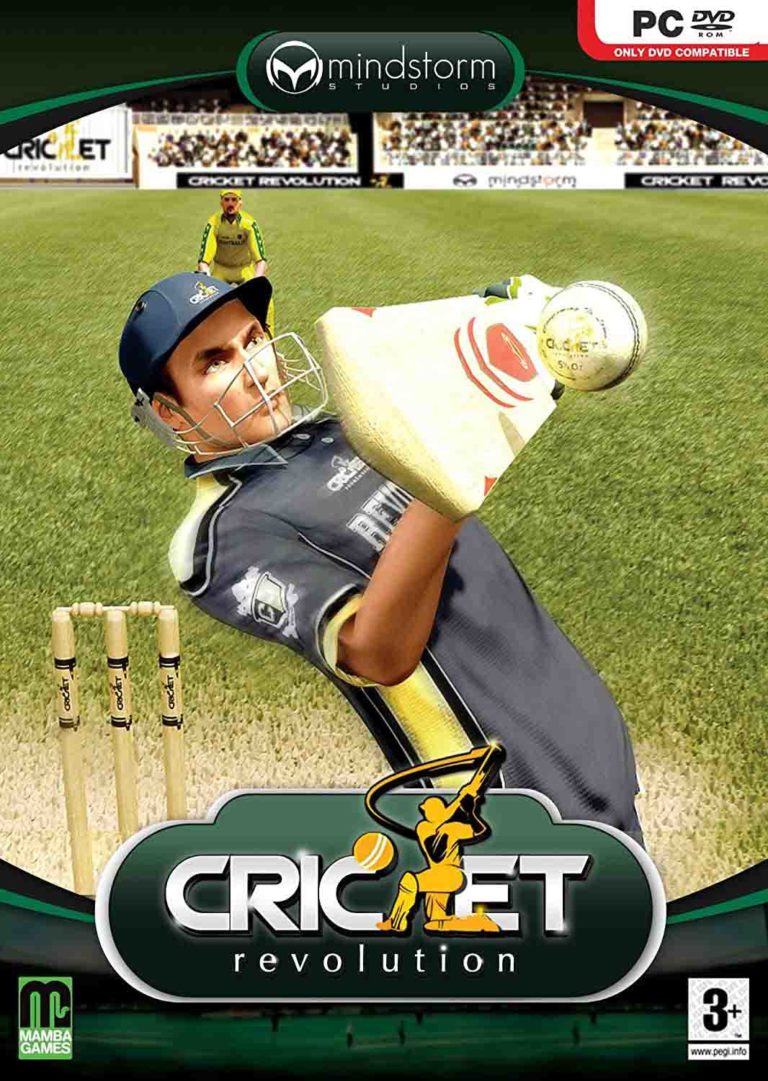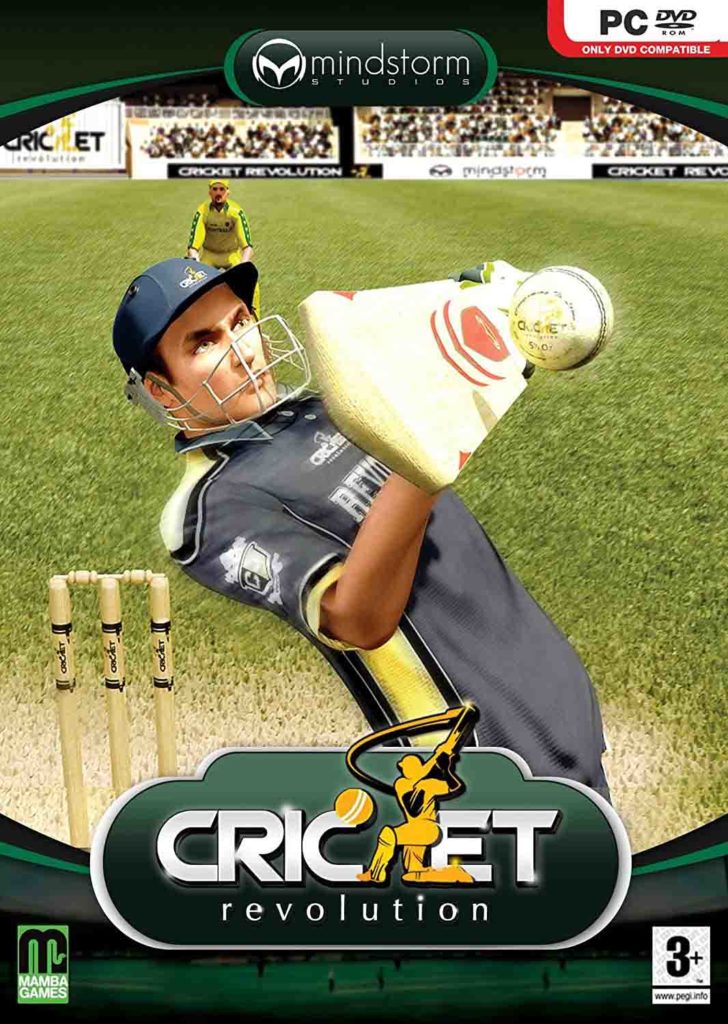 Cricket Revolution –
Cricket Revolution is a multiplayer game of Cricket designed for PC by Mindstorm Studios. With its online mode in action, you will be able to compete against other players (using the Local Area Network –LAN, you can also get players around you). It is also possible to keep track of stats, scores, innings, and data related to other performance metrics. Playing 30 diverse shots on a ball that you are playing is available. The availability of single-player mode is it's another feature to try.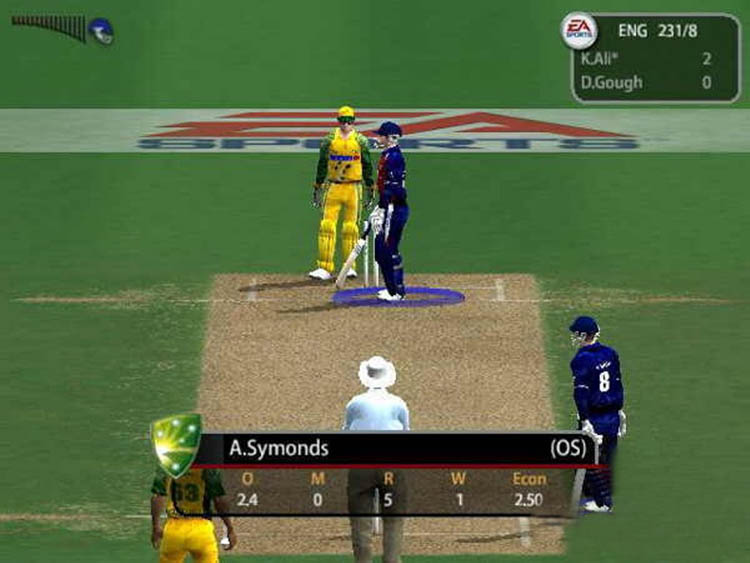 Brian Lara International Cricket 2005 –
The Brian Lara International Cricket 2005 is among the finest PC Cricket games available. Codemasters is the force behind the designing of this great PC Cricket game. Playing across formats and Tournaments is now possible in this game. It also comes with a single as well as a multiplayer option. Hence, you can start enjoying a great time with your friends and family or single as per your choice.
Big Bash Boom –
Cricket will be more exciting than ever with the Big Bash Boom PC Cricket game, which was released in 2018. Ever since then, it has become famous among Cricket lovers. The game packs a punch when it comes to giving you a T20 thrill. The best element of this game is that you can access all the players and teams that played in the KFC Big Bash League of 2018 and even Rebel Women's Big Bash League. The availability of single-mode, player Vs online and split-screen mode with friends makes it even more exciting. The game also has PowerUps, which lets you set new records for 6s. You can also access a few customization features, which will be available during your gameplay.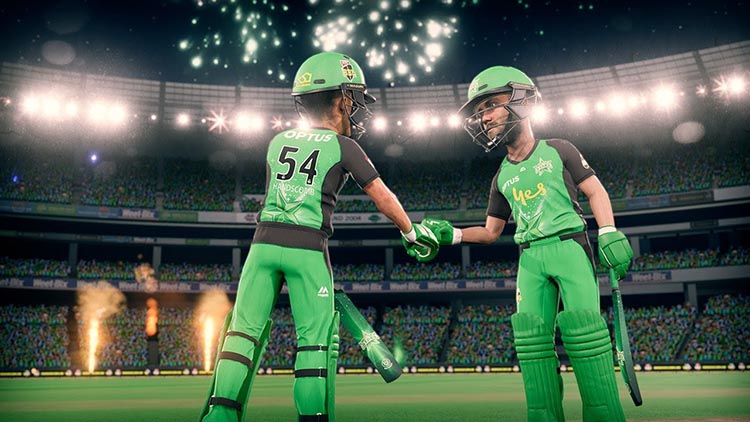 Cricket Captain 2019 –
If you have enjoyed many PC Cricket games, and want to experience a bit of difference, then there is no better game than the Cricket Captain 2019. This game is a must for a diehard Cricket fan as you can enjoy multiple new elements. Features like rebalanced ODI match engine, target run rate indicator, left-handed spin holder and batting aggression setting may take your game playing to the next level. The game also has Domestic Teams from India and even features the 20 Over South African League. You can start playing ODIs, Test championships, World Cup formats. The picking of the best Team of the world and making them compete against each other is also possible.
International Cricket Captain 3 –
International Cricket Captain 3 is a game that you can download on your PC for free. The game got released in 2007 and earned rave reviews for its gameplay. The name of the game says it all – you will be the Captain and you ought to perform the duties thinking as one. You also need to nurture your Team as you will be donning the hat of a Coach as well. The game is credited as the one that gave attention to the gameplay and its overall offerings.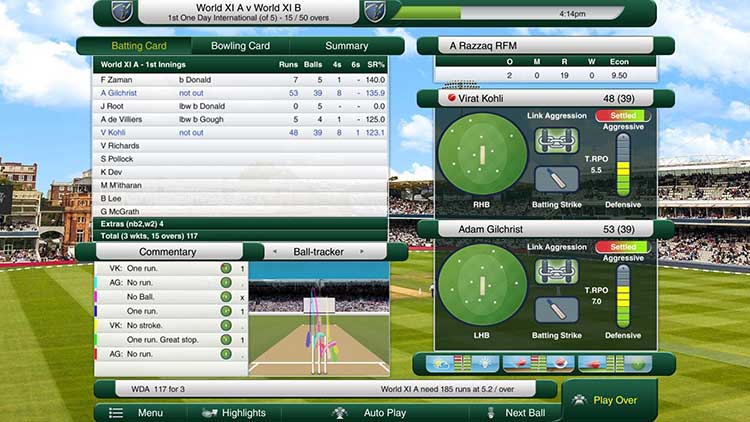 Cricket Captain 2015 –
Have you already played the Cricket Captain 2019 variant but wanted to look out for another game to try on your PC? If yes, then we will recommend you downloading the Cricket Captain 2015. The game has its own appeal and is considered being as good as the latest one. Being able to play in diverse formats and Vs the high-quality top Teams via your game journey makes it an appealing prospect. The game has got enhanced fonts and graphics and all that you can ask from a Cricket game. Even players have adored the user-friendly UI. It does not matter if you can feature in this game in the single player mode; taking part in online challenges will be super possible!
Brian Lara Cricket 96 –
If it does not hurt you playing some old games once in a while to check out what was available before the advent of smartphone games hit the market, then this game is apt. The Brian Lara Cricket 96 is the game that you can play and be happy! The game is a cult classic that has all the charms of a conventional Cricket.
You just went through the list of the smartphone as well as PC Cricket games that you can enjoy on your own or with your friends and other players in an area. If you are already feeling excited to start playing any of these games, you can download one and get going right away!
List of Cricketer Names and their names in Cricket Games
In India, EA Sports Cricket 07, was a cult classic. Everyone had played this game. But did you know EA was not able to get a proper license to use the name of various team players? So they used a very creative way to use the name of players without getting the license. And the result was outright funny! Here take a look for yourself.
Team India
S.Gungly (C) – S Ganguly
R.Dravia – R Dravid
V. Seway – V Sehwag
S.Tendehar – S Tendulkar
J.Krumble – A Kumble
Hurvaj Singh – Harbhajan Singh
V. Lexingten – VVS Laxman
Z. Kalm – Z Khan
A. Naharem – A Nehra
D. Monika – D Mongia
P. Partell – P Patel
S. Bengel – S Bangar
A. Agercker – A Agarkar
Yevray Singh – Y Singh
M. Keph – M Kaif
M. Kerthick – M Kartik
I. Parthen – I Pathan
L. Balije – L Balaji
G. Gemphir – G Gambhir
D. Dhenier – Mahendra Singh Dhoni
Team West Indies
B. Lawrence – B Lara
D. Paigen – D Pagon
I. Bradley – I Bradshaw
S. Johnson – S Joseph
C.Colbert – C Collymore
M. Davids – M Dillon
P. Connors – P Collins
C. Gaist – C Gayle
W. Hendricks – W Hinds
D. Brasco – D Bravo
S. Chowdapull (C) – S Chanderpaul
T. Borens – T Best
R. Paterson – R Powell
M. Sampson – M Samuels
R. Sarweth – R Sarwan
R. Koegnigen – R King
C. Barries – C Browne
N. McLangley – N McLean
F. Edomonds – F Edwards
C. Bath – C Baugh
Team Pakistan
Inzemen-ul-Haiq (C) – Inzamam-ul-Haq
Asin Kermel – A Kamal
Yonas Khan – Y Khan
Sarja Muchte – S Mushtaq
Mohammed Yosef – Mohammad Yousuf
Shara Aphred – S Afridi
Shahid Melik – Shoaib Malik
Azher Mohammad – Azhar Mahmood
Shadid Akhti – Shoaib Akhtar
Mahmood Sami – Mohammad Sami
Umhar Gel – Umar Gul
Abdel Razzeq – Abdul Razzaq
Mohammod Hafiz – Mohammad Hafeez
Taufeiq Umer – Taufeeq Umar
Salmen Buetts – Salman Butt
Nevid-ul-Heq – Naved-ul-Hasan
Danis Kenaria – Danish Kaneria
Imran Ferquat – Imran Farhat
Yesir Hemad – Yasir Hameed
Kemran Akmel – Kamran Akmal
Team Zimbabwe
H. Struck – H Streak
A. Bligton – A Blignaut
D. Eberts – D Ebrahim
H. Masacket – H Masakadza
T. Taito (C) – T Taibu
T. Paimenger – T Panyangara
B. Teacher – B Taylor
D. Hound – D Hondo
D. Mariner – Doug Marillier
B. Mertels – B Murphy
M .Nkembi – M Nkala
C. Mpembi – C Mpofu
M.Varten – M Vermeulen
P. Utreth – P Utseya
T. Murphy – T Mupariwa
B. Roberts – B Rogers
T. Gipper – T Gripper
S. Masterson – S Matsikenyeri
S. Willens – S Williams
E.Chumpara – E Chigumbura
Team Bangladesh
Harman Sakir – H Sarkar
Jased Omar – J Omar
Habib Beshir – H Bashar
Alik Kapeli – A Kapali
Khalid Mased – K Mashud
Khalid Mamed (C) – K Mahmud
M. Rafike – M Rafique
Tepash Baisha – T Baisya
Al Sahara – Al Sahariar
Mashef Mortaz – M Mortaza
Abdul Razzik – A Razzak
Fasal Hoisine – F Hossain
Mustafa Rahmin – M Rahman
Enamil Hake – E Haque
Raizin Saleb – Rajin Saleh
Mandjura Islam – Manjural Islam
Sahirer Hosein – Shahriar Hossain
M. Asrafel – M Ashraful
Tarek Aziq – Tareq Aziz
Alenger Kaber – Alamgir Kabir
Bonus Content – Best cricket games for pc
Do you love playing Cricket on the ground, virtually on a Fantasy app and also on your computer and mobile phones? If yes, then you must have played many amazing Cricket games from EA Sports and more! We take a look at the top 20 Best Cricket games for pc and sticking to core games only.
Here are some of the top cricket games for pc
20. Ashes Cricket 2013
Ashes Cricket 2013 was so bad that it fared poorly than TapeGate and was more like an Associate Member in ICC Team Rankings in the bottom. It was such a horrid experience for the gamers that it was removed in just 4 days post going to sales. How bad is that?
19. Graham Gooch's Test Cricket
It was the first Cricket game to come to the fore in 1985. In the arcade mode, there was some fun like enjoying in a net session. But the game's simulation version was like a Cricket form that was blockier than that of Cheteshwar Pujara.
18. Graham Gooch's All Star Cricket
There were only a few enhancements than Graham Gooch's Test Cricket in the Graham Gooch's All Star Cricket game. Action replays and upgraded looks were the only things that were a bit different than its earlier version that released in 1985.
17. Ricky Ponting 2007 Pressure Play
It was the watered down version of Ricky Ponting International Cricket 2007; mobile play was its biggest offering. It was an average game that was just a ho-hum affair.
16. International Cricket
The name of the game being International Cricket, it made its way only in Australia ironically. It was nothing but a simple NES style offering. In batting, there were two versions of speeds just like Chris Lynn – either you hit the ball or smash it. Bowling in this game was terrible, owing to a horrible AI.
15. Ricky Ponting International Cricket 2007
The game was a released to let some cash flow owing to Australia's World Cup triumph in the 2007 marquee event. But the game bore a resemblance to Ricky Ponting Cricket that released 2 years before. What was the best thing? Being able to play it online!
14. Shane Warne Cricket
Shane Warne Cricket was a continuation to Brian Lara Cricket, Down Under and released when Australian Cricket was going through its golden phase. And it was named after the World's greatest bowler, and that was the only good thing about it. Other things were nothing more than an updated version of what has been there earlier.
13. Brian Lara Cricket
If you adored playing Cricket and had a Mega Drive, then it was a must owning the Brian Lara Cricket game. It was like an A-Team with good looks but equal to a game that was overpowered by SNES-exclusive World-Class competitor.
12. Ricky Ponting Cricket
Just like the Brian Lara International Cricket 2005, the name of the Australia Legend on the box made more sense as it's released coincided with the Ashes Series of 2005. It was an amazing way to get to a solid Cricket hit for the era of Xbox/PS2. But it did felt out of the form next to yesteryear's legend.
11. International Cricket 2010
International Cricket 2010 was a sequel to Ashes Cricket 2009 but looked like the entry of Afghanistan in Associate Nations' list. The game had its moments here and there with online play being great but only on the paper. The game had awful commentary, and it was good to play it while keeping it on mute.
10. Don Bradman Cricket 17
The Marsh Brothers of Cricket made a comeback with Don Bradman Cricket 17. The game was an attempt to tweak the flawless batting of its precursor but was not overly successful. Bowling on this Cricket game was great! But other stuff did lead you to anything that you can call a perfect Cricket game.
9. Allan Border Cricket
Allan Border Cricket game and similar to these could be classified as Brad Hogg who may sit dormant for ages, but you had an idea that he was coming back. It was, however; a trusted videogame version of Cricket that would have gone to Coach imitating greats such as Shane Warne 97.
8. Ashes Cricket 2009
It was a decent game of Cricket for last generation consoles. It did stay in the memory of gamers for some time. But the game is ultimately known for featuring the tone of the great Late Tony Grieg.
7. Cricket 97
EA Sports was a force known to be behind the creation of many quality Cricket games. Cricket 97 had a special place for gamers owing to the commentary of Botham and Benaud. Like any quality player of the Gentleman's game, Cricket 97 was an incredible performer in the market.
6. Big Bash Boom
Big Bash Boom is the recent addition of Cricket videogame league but was not the greatest of them all. It had controversial decisions, full of bugs kit and lazy commentary, which were enough to spoil the fun.
5. Cricket 2005
Critics were not kind to this Cricket game, but EA Cricket 2005 seemed to have the form which mattered much in playing long innings. It was a hit in Australia and with Adam Gilchrist on the cover of it; the game hit it out of the park like him to emerge a success.
4. Don Bradman Cricket 14
It may not have the best of everything like the ball hitting the middle of the bat until the new generation hit the market in 2015; it included net sessions that made it the best. The fielding may have been as bad as that of a pre-2018 Pak Team, but everything else seemed all right in the package.
3. Ashes Cricket
Not to be confused with the Ashes Cricket 2013, Ashes Cricket could not take a flight and instead bumped. It did elevate the Big Ant Cricket further than the Don Bradman Cricket 14.
2. Shane Warne Cricket '99
Shane Warner Cricket '99 was the best Cricket game since glory days featuring Brian Lara Cricket '99. The game provided 99 reasons to the fans to adore it with pitch quality being the top one, along with amazing commentary, performance tracking and multiple modes.
1. Super International Cricket
Super International Cricket is the legendry game that will find a mention in the videogame commentary for ages. It was the T20 of Cricket games before the concept actually ushered. The game had everything going in its favour from modes to commentary to pitches and what not – it was the perfect package!
FAQ
Which is the best Cricket game for PC?
Cricket 19 is among the most popular and top quality Cricket games for PC as of 2019. The reason for its supremacy is its ability with a full-fledged package. It is loaded with rich content, best animation, control, graphics, and what not! It can be called the best cricket game for PC.
Why did EA Sports stop making Cricket games?
The key reason is the availability of only 10 top Cricket playing nations. Among such countries, monopoly is enjoyed by England, India, and Australia. Thus, it became tough for the brand to get profit from it, and hence; EA Sports discontinued Cricket Series.
How to hit a six in Cricket 2007 PC?
Hitting 6 in Cricket 2007 PC is easy – go ahead and press shift + right arrow + D when a bowler bowls a full delivery or a Yorker.
How to play helicopter shot in EA cricket 07?
It is very easy to play helicopter shot in EA Cricket 07, Just press SHIFT + DOWN ARROW+D combination & BOOM you'll hit the famous Helicopter Shot! You can also hit the famous Sehwag Scoop Shot by using SHIFT + LEFT ARROW+W combination.
Does Cricket 19 have IPL?
Yes, You can play IPL in Cricket 19, along with BBL is also available. You can play this cricket game on XBOX One, PS4, PC & Nintendo Switch.
Which is the best cricket game for Android?
As of right now, World Cricket Championship 2 – WCC2 is the top Cricket game for Android. It has over 50,000,000+ downloads, along with that it is rated with 4.3 stars out of 5 on the Google Play Store, with over 2,680,572 total reviews.