India crushed West Indies registering an emphatic win by 6 wickets in the T20I series opener. Ravi Bishnoi had a dream debut in international cricket as he won Man of the Match for bowling an exceptional bowling spell.
He paved difficulties for West Indies throughout the game in 1st T20I. He was spinning the ball so well that even the umpire also misjudged one of the deliveries and gave it a wide ball to what looked like a legal delivery. And, Rohit Sharma didn't look very much impressed with the umpire over that decision.
Rohit Sharma and Virat Kohli not happy with umpire during 1st T20I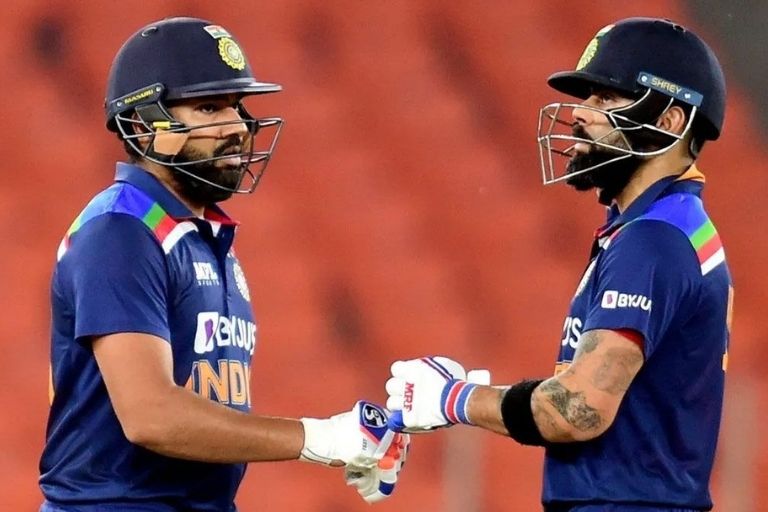 India won the toss and asked visitors to bat first. The Indian bowlers were at their best from the word go and Bhuvneshwar Kumar took the first wicket of the match. He dismissed Brandon King on the fifth delivery of the game.
Other bowlers like Deepak Chahar, Harshal Patel also bowled really well and didn't allow West Indies in putting up a good total on the scoreboard. But, the star of the night was debutant Ravi Bishnoi, who took two important wickets for the side.
Ravi Bishnoi was making West Indies batsmen dance on his spinning tunes throughout the game. During the instance, an instance happened on the ground when even the on-field umpire ended up giving the wrong decision.
In the 7th over of the innings, Ravi Bishnoi bowled a brilliant leg-spin that turned towards off and went directly into the hands of the wicketkeeper. At that time, Virat Kohli shouted saying that he heard the sound and the ball first hit the pads and then carried to the wicketkeeper. But, the umpire gave it a wide ball, and West Indies was awarded one extra run.
After listening to Virat Kohli, the Indian skipper looked a bit angry and asked why the umpire gave it a wide. Even, the spin bowler Ravi Bishnoi was also not happy with the decision of the umpire.
In the replay, it was very much visible that the ball went into the wicketkeeper's hand after touching the clothing of the batsman's batting pad. Very soon the clip of the same instance got viral on social media and netizens ended up mocking the on-field umpire for poor umpiring.
IGM vs KZLS Dream11 Prediction Sharjah CBFS T20 2022, Team By Expert for Today's Match, 17 FEB 2022