One Sharma is known as 'The Hitman' and Kohli is known as the modern-day master. And when these two are playing, every bowling attack looks helpless and dealt with ease. The opposition Captain also doesn't have any clue to tackle the duo.
Rohit Sharma and Virat Kohli have emerged as two of the greats of the Indian Cricket in the modern era. And the way they are batting, they are rightfully scribing their names into immortality.
Kohli is regarded as an heir to the throne of legendary Sachin Tendulkar, and is one man who is being looked as capable of going past the records of "Little Master." On the other hand, Rohit Sharma has made opening slot his own. And rightly so, he is the only batsman in the history of the game to score 3 amazing double hundreds.
And when Virat Kohli and Rohit Sharma come together, it becomes catastrophic for the opponents. It would be good to support it with some numbers. Sharma and Kohli are the second most successful Indian pair in ODI history. These two have accumulated 4741 runs in 79 innings at an average of 64.06 per partnership. They have 17 hundred run partnerships, and 15 fifty run stands between them. No other pair in One-Day International averages more than 60 runs together.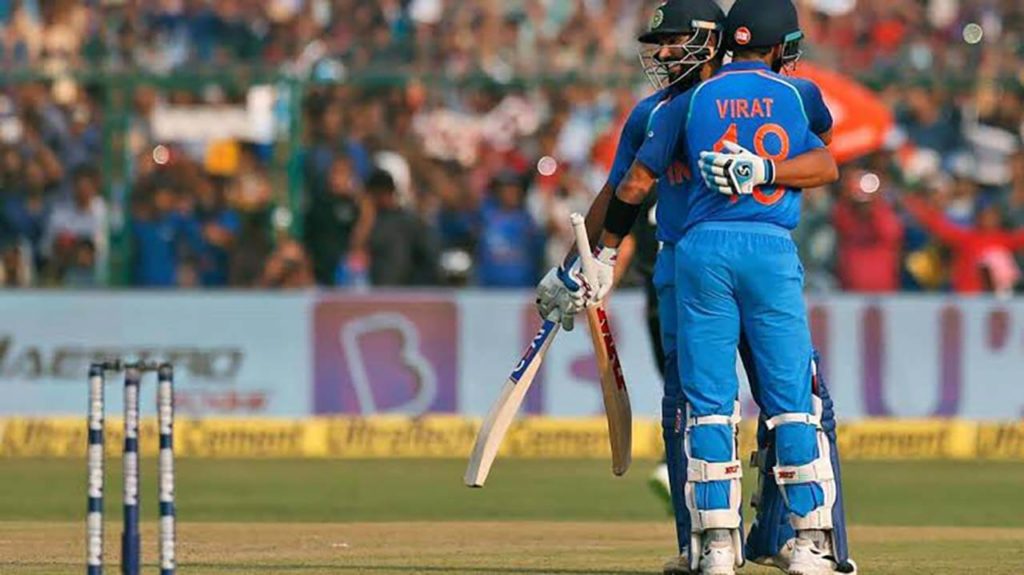 If you are a Cricket fan, especially an Indian Cricket fan, then nothing is more satisfying than watching these two giants on the song. He is the master of batting and finding the gaps with the sharpness of a surgeon is his ability. He has the prowess to commanding the ball where he wants it to go. Rohit, on the other hand, is a destructor once he is set. He knows how to clear the boundary with extreme ease and does that in style – a feat that looks so impossible to emulate.
In the modern period, no duo is close to the awesomeness and consistency and game-winning aptitude of Delhi and Mumbai batsman. And the best element is that they have many years before these two hang their boots. Virat is only 31 and is already one of the greats of World Cricket. Rohit, on the other hand, is only 32 and is closer to scoring 9000 runs. These two still have at least 5-6 years of active cricket career left. Yes, if they are able to continue on the same lines, they even have the ability to edge pass the duo of Saurav Ganguly and Sachin Tendulkar. This way, they can stake their claims to emerge as the prolific pair in the history of One-Day Internationals.
The awesomeness of Rohit in Virat's era
As things are today in the cricketing world, Virat Kohli is one of the biggest names. The right-handed Indian Captain is one of the best batsmen to have ever played the game. Over the last few years, he has raised the bar high for everyone to follow with every innings. The Delhi batsman has already 68 international tons across all formats in his kitty. The stats that he has been amazingly unreal. And it is getting better every time he steps into the field to bat.
But what if there was no Virat Kohli? Who would have been the best batsman, then? What would have been the benchmark for being great?
If you discuss the best batsman in the world, other names that may come into your mind may be Kane Williamson, Steven Smith, and Joe Root. But one name that is hardly discussed even though it deserves is none other than Rohit Sharma.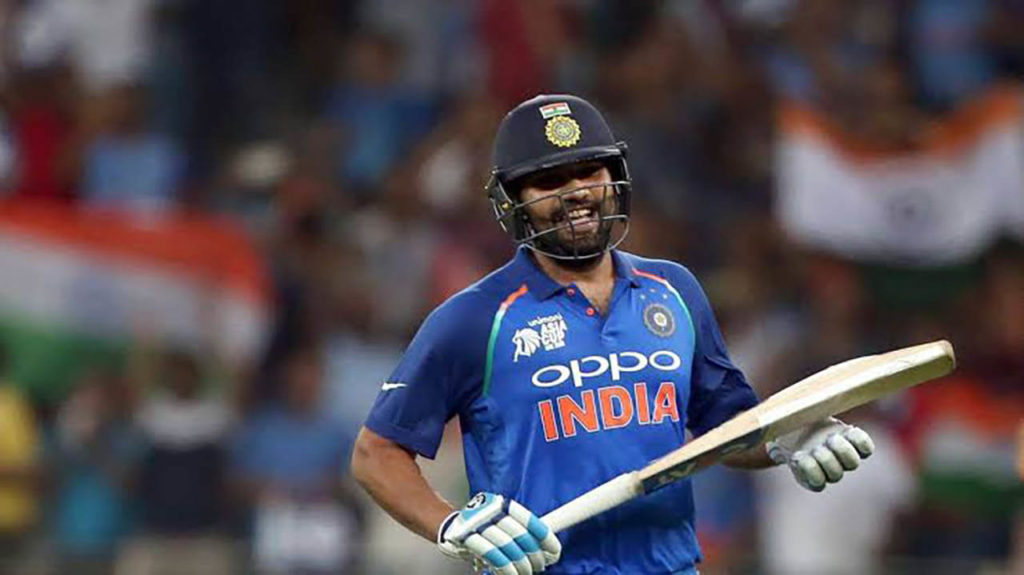 The Indian opener is currently at the second spot and only behind Virat in the ODI rankings for the batsman. He has shown his strength in the recently concluded 50-overs ICC Cricket World Cup in England. He went on to score 5 consecutive centuries and finished as the highest scorer.
When it comes to Tests, he had his share of failures, but only a few players can match the greatness that he possesses in the ODI format.
As of now, the right-handed Mumbai batsman has amassed 8600 runs in 211 innings at an average of around 48. He has 27 tons to his name and is tied at the 5th place with Hashim Amla on the list of batsmen with most One-Day 100s. The Indian Vice-Captain also has the record for the highest score in an ODI inning – 264 vs Sri Lanka.
InT20s, Sharma has scored 4 tons – more than anyone else. He is also the highest run-scorer in T20 Internationals.
His recent performances have been more impressive. His career has spanned two parts – as a middle order bat and as an opener.
He started opening for India in 2013 and has not seen back – out of the 27 tons scored so far, 26 have come while batting as an opener.
One thing that most of the cricket analysts may associate is his ability to convert 100s into big tons. Yes, you often see a batsman getting into 3 figures and then losing focus and throwing his wicket away. But it is not the case with Rohit Sharma – once he is past 100, he becomes even more destructive and ends up scoring bigger 100s.
It is evident from the fact that he has been able to score 3 double tons in ODIs – a feat that another batsman has even managed so far.
Yes, when he scored his 3rd double, only 4 players had reached 200 in a One-Day inning. The other thing that we link with him is inconsistency. It is another fact that Rohit is not that reliable as Virat Kohli – he has been inconsistent via his career. But his current records state that he has been able to make improvements in this area.
As of 2015, he has been able to score 21 tons in ODIs – only second to Kohli who had 22.
Another impressive thing about Rohit Sharma is his consistency as a leader. He has not got much chance to lead the side, but whenever he has done, he has been successful. He has headed the Indian Cricket Team to 8 victories in 10 ODIs, and 12 wins in 15 in T20s. It also has him winning the Nidahas Trophy and the covered Asia Cup.
However, one thing that completely sets him apart from others is his winning 4 IPL trophies with Mumbai Indians. If not Virat Kohli, then Rohit Sharma would have been the ideal choice to lead the side in the ODI format.
As things stand today, the only area that Rohit Sharma needs to grow is the longest format of the game. He would surely be looking to improve his numbers in red-ball cricket. But even if he does not do that, he will go down as one of the icons of the game.
Yes, there is no doubt that Virat Kohli is at a different level. But Rohit Sharma has also been able to prove his mettle and should feature in the discussion of the best bats. He has surely come a long way in being an inconsistent batsman who had the habit of throwing the wicket after getting off decently.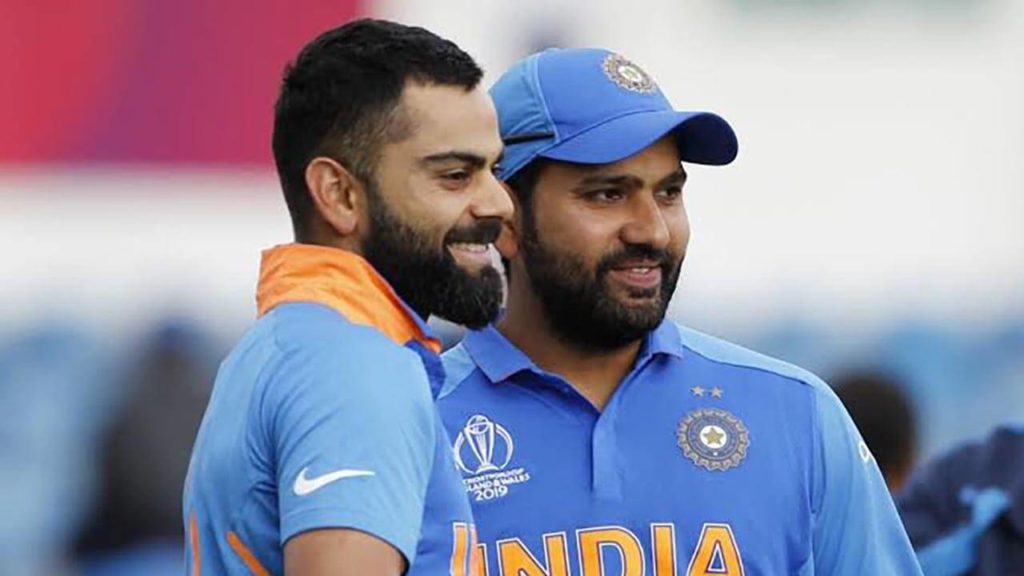 Rohit is now among the elites of the game, and he has also helped the team win many matches with his enchanting performances. If there had been no Kohli, Rohit would have been the best Indian batsman.
The Mumbai batsman definitely deserves more credit for giving us so many wonderful memories. Rohit may still not be the best, but is clearly improved than what he is credited for.