Cricket is one of the most followed games on the planet and cricketers holds a big fanbase across the globe. There have been moments when fans crossed every limit to get a handshake or an autograph of their favorite player during the matches. One of the same instances happened in the final Ashes Test between England and Australia.
Australia smashed 386 runs for a loss of 7 wickets with Usman Khawaja and Mitchell Starc still playing. Usman Khawaja smashed a brilliant and gritty ton on his comeback into the Test side. Steven Smith also managed 67 runs with his willow. The hosts are cruising towards a mammoth total of 400 runs in the first innings with England bowlers struggling to take wickets.
Jack Leach gives autograph on the head of a spectator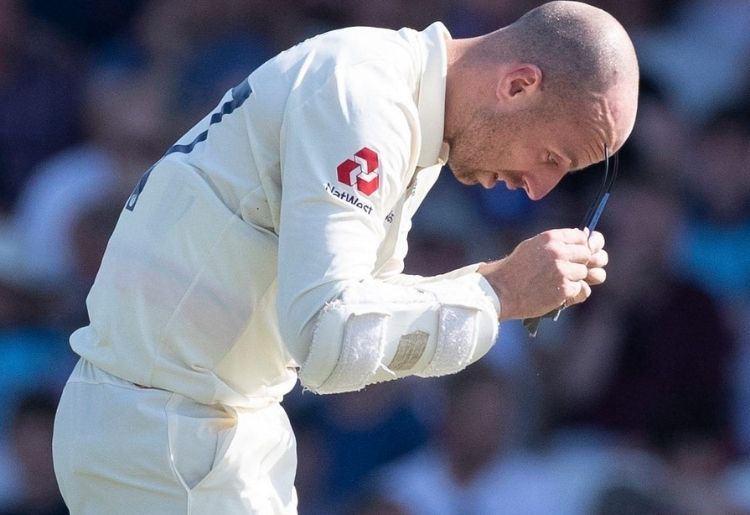 Only Stuart Broad has looked to be strong, who has grabbed a 4-wicket haul in the 2nd the last Test of the Ashes 2021-22. On the other hand, England spinners have also failed to put pressure on Australia.
England spinner Jack Leach is yet to find his first wicket in the game. The 4th Test is not going well for the off-spinner. But, he had a fan moment on Day-1 of the 4th Test.
The instance happened when Jack Leach was fielding near the boundary ropes at Sydney Cricket Ground in Sydney on Day-1 of the 4th Test. One of Leach's fans asked him to give an autograph and the England spinner acknowledged fan demand by signing on the fan's head.
The clip got viral on social media and received a decent reaction from the netizens for his kind and cheerful gesture during the game.