Virat Kohli always stays in the headlines due to his class batting in the matches for Team India. He is rated as one of the best batsmen across all the formats in international cricket. But his love for football is not hidden from anyone. Recently, he shared a clip in which an Indian skipper can be seen showcasing his football skills. Interestingly, he pulled off a cross-bar challenge and he also looked in disbelief at how he managed to hit the crossbar with a brilliant free-kick.

The Indian skipper was last seen in action for Royal Challengers Bangalore in IPL 2021. His side did well in the first half of the tournament and his side was one of the top three teams in the league table before the tournament was suspended by BCCI due to COVID-19. Now, he will gear up for the prestigious WTC final that is scheduled to be played in England at The Rose Bowl.
Virat Kohli Showcases His Football Skill In His Recent Social Media Activity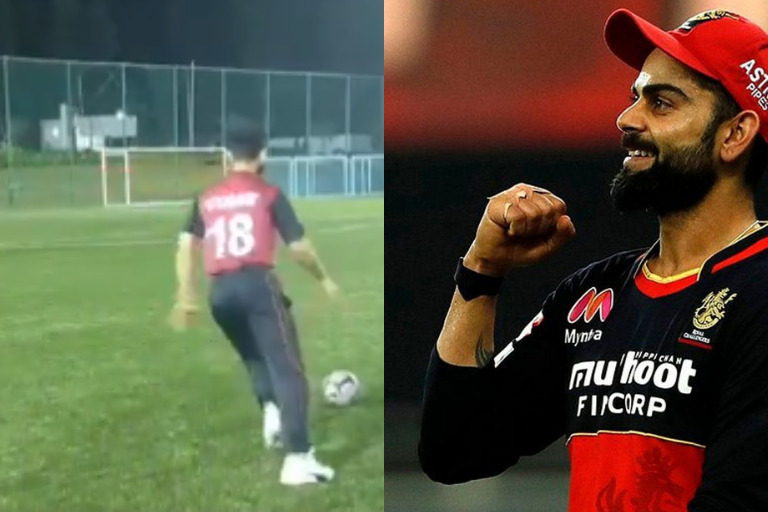 Kohli has often expressed his love for football in the past. Even he also idolizes former Real Madrid superstar footballer Cristiano Ronaldo. The skipper is seen playing in the practice sessions of Team India as well. Earlier, he had played for All Hearts in a charity match against All-Stars. The match comprised Indian cricketers like MS Dhoni, Shikhar Dhawan, Manish Pandey, and many Bollywood stars. Virat Kohli managed to pull off an exciting goal for his side in that match.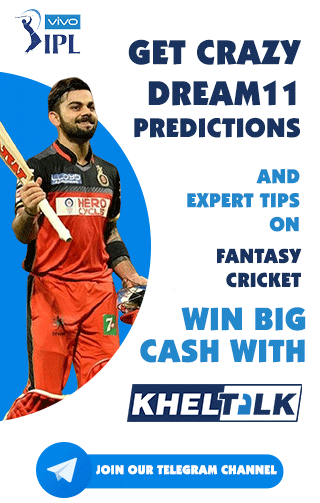 The fans are well aware of how good Virat Kohli is when it comes to football. But, now what he has done is not an easy cup of tea for any professional footballer as well. Kohli shared a clip on social media in which he takes a free-kick from out of the box and tries to hit the crossbar. He never looked confident of the same. But, he pulled off an exceptional kick that directly hit the bar of the goal. Virat Kohli also gave a caption to his post that read, "Accidental crossbar challenge."
Here Is The Clip