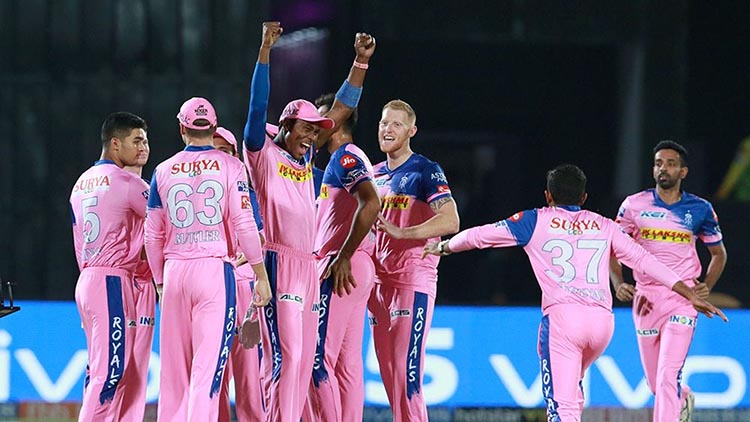 The CEO of the Rajasthan Royals (RR) has recently stated that the BCCI will soon be making a decision concerning IPL bearing in mind all the franchise's best interests.
The Chief Executive Officer of the Rajasthan Royals, Ranjit Barthakur, has stated that they are ready to the idea of playing a shortened IPL with only Indian players. Owing to the extraordinary times that we are living due to COVID-19 outbreak, the CEO said that they were ready for the Indian Premier League taking place without overseas players.
The massive novel Coronavirus has forced the Board of Control for Cricket in India (BCCI) and IPL authorities to postpone the start of the IPL 2020 from 29 March to 15 April 2020.
But the country is going through the 21-day lockdown until April 14, and the entry of foreign Cricketers is restricted in India. As of now, there has not been any word from the BCCI regarding the fate of the IPL, the world's biggest Twenty20 Tournament.
The CEO of the Rajasthan Royals reckons that the BCCI will make a decision after taking accounts of whatever that may be the best for stakeholders and franchises.
It's good to go for an Indians-only and shortened IPL – RR CEO
"We don't see any issues in featuring in a curtailed Tournament with Indians-only taking part and not foreign players. It is because what we are playing for is – the Indian Premier League. We are living in testing times, and we look at the BCCI to doing best that will be in the best interests of all franchises and stakeholders." Barthakur was recently stated as saying recently to Hindustan Times.
"Earlier, we were not even thinking of having the Indians-only IPL, but we have got enough quality to choose from. I would reckon to have an IPL (with Indian players) than not having it at all." But when can we have it? It is up to the BCCI to decide, and I guess we will be in a position to get an answer to all post April 14." He added.
Even last weekend, Manoj Badale, the RR's primary owner admitted that the IPL might light into the unimportance considering things and we must be thinking about it now.
As things stand today, the COVID-19 has affected more than 8,50,000 people across the world with more than 42,000 deaths. India has also seen more than 2000 cases with 50+ deaths. BCCI has donated an amount of Rs.51 crores for people affecting by the Pandemic. Even the England and Wales Cricket Board (ECB) has come ahead with a 61 million package to come to terms with the financial hazards of the Coronavirus.