Rajasthan Royal's social media team is known for coming up with hilarious posts on micro-blogging sites. And, they came with one on March 15 after Jasprit Bumrah informed everyone about him getting married to sports presenter Sanjana Ganesan. Interestingly, Royals have come with suggestions for their honeymoon destination.
Jasprit Bumrah is reckoned as one of the best pacers in international cricket. He plays for Mumbai Indians in the Indian Premier League and was last seen in action during the Test series against England. Although, he looked pale with the ball. But, making a strong comeback for the national side is not a big deal. Before the conclusion of the Test series, Bumrah pulled out of the series decider and T20I series.
Rajasthan Royals Hikarious Suggestion To Jasprit Bumrah For Honeymoon Destination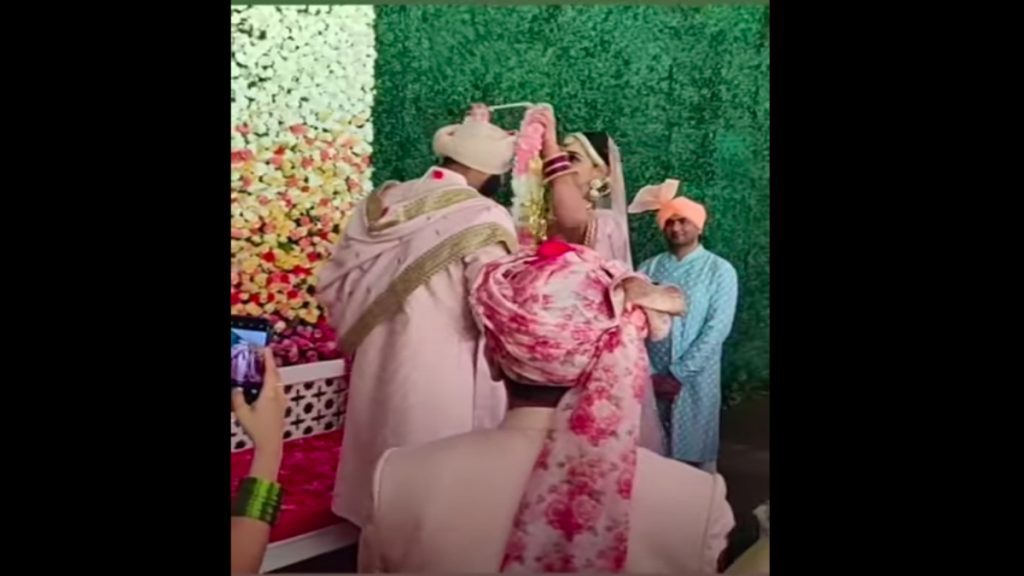 Soon, the rumors began making rounds that India's premier pacer is all set to get hitched with Sanjana Ganesan in Goa. And, the same happened on March 15, 2021. Afterward, Jasprit Bumrah shared a glimpse of his wedding with fans on social media. He shared still of his marriage event sitting alongside his wife and famous sports presenter Sanjana Ganesan.
Bumrah's post read, "Love if it finds you worthy, directs your course." Steered by love, we have begun a new journey together. Today is one of the happiest days of our lives and we feel blessed to be able to share the news of our wedding and our joy with you. Jasprit & Sanjana."
As soon as Rajasthan Royals came across the post, they quickly came with a honeymoon suggestion for the adorable couple saying that they can go to the Maldives in April-May. Royals posts read, "Congratulations, guys! We hear the Maldives is great in April – May."
Here Is The Clip: