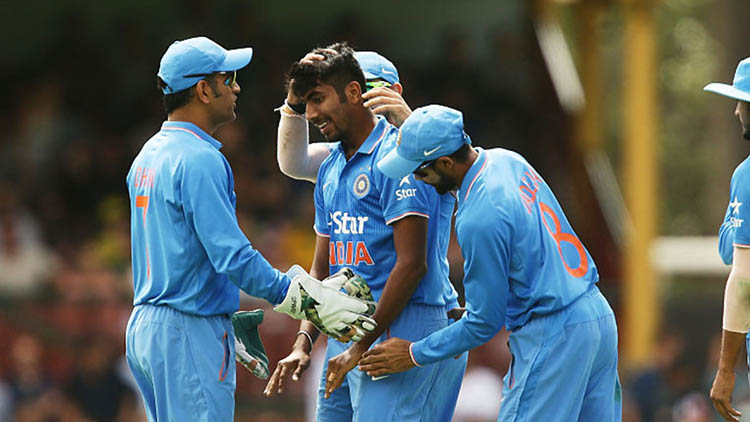 Jasprit Bumrah, the premium fast-bowler from India has opened up over his interaction with MS Dhoni during his debut. He threw light over an instance from his 1st ODI game against Australia in Sydney when Captain Cool said to him that India would have won the series if he would have come earlier.
The 26-year-old fast-bowler hit the spotlight after performing consistently well for Mumbai Indians led by Rohit Sharma. His unusual bowling action turned out to be a mystery for the batsmen for long. Moreover, his accuracy to bowl yorkers whenever needed made him a world-class bowler in no time.
He made his international debut under MS Dhoni against Australia in Sydney. Since then, he has taken the responsibility of India's pace attack on his shoulder. In a very short span, he has reaped out lots of success across all the formats.
Jasprit Bumrah throws light on his first interaction with MS Dhoni during his debut in Australia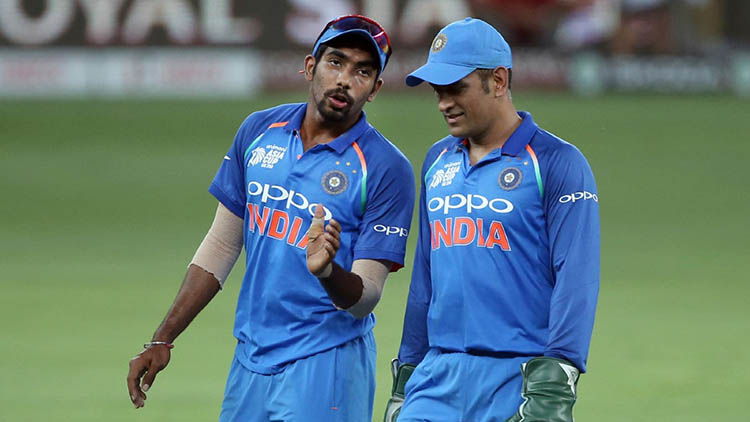 During an interaction, Bumrah said that during his debut game, he asked MS if he can bowl yorkers in the death overs. But, Dhoni denied bowling those deliveries seeking the difficulty level. However, the 26-year-old pacer recited that he did his things and impressed the former skipper with his impressive bowling skills.
He also added that after the game Dhoni said that if he would have joined Men in Blue earlier then they would have won the series instead of suffering a defeat by 4-1.
" I told him 'in death overs, I don't know what else to do'. So, anyway, I went ahead and did my thing and then he came to me and was like "I didn't know this at all. You should've come earlier, we would've won the whole series". Here was me, making a nervous debut and the captain telling me "you could've won us this series," Bumrah said as quoted by News18.
Bumrah is currently gearing for the 13th edition of the Indian Premier League that is all set to begin from September 19. He will be plying his traits for Mumbai Indians alongside Trent Boult, who will be donning the blue jersey for the first time in his IPL career.