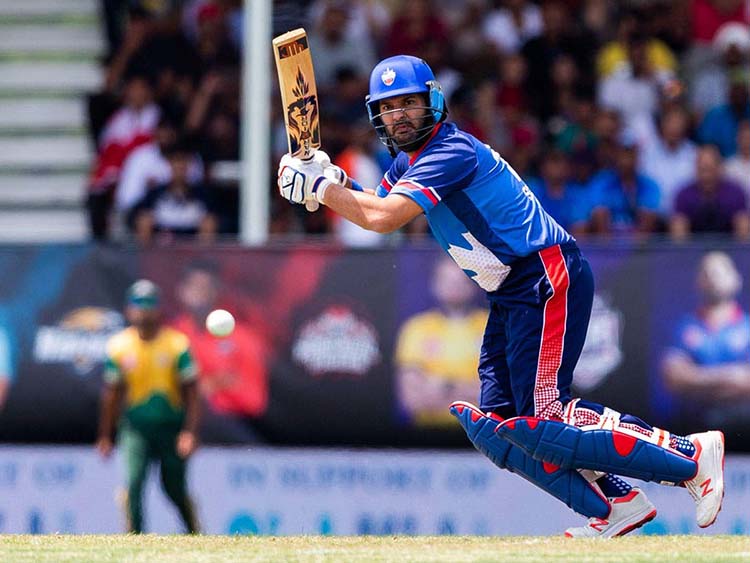 Yuvraj Singh, the former Indian all-rounder is eyeing his way back into competitive cricket once again. He bid farewell to international cricket last year. However, now there are reports that he is looking forward to playing in the Big Bash League. And, Cricket Australia is trying their best to find him a home.
The Southpaw is reckoned as the finest all-rounder in India's cricketing history. It was his emphatic effort due to which Men in Blue could manage to finish their drought of winning the World Cup after 28 years in 2011. He was given the "Man of the Tournament" award for his impressive show with the bat and ball in the mega-event. He still holds several accolades to his name like he is the only player to smack six sixes in an over during the T20 World Cup.
Yuvraj Singh returns to competitive cricket looks on the card
As per the reports of 'Sydney Morning Herald', Yuvraj's manager has given a response in the affirmation that CA was trying to find a club for the 38-year-old. And, if that happens then Yuvraj Singh will become the first Indian to feature in the blockbuster T20 tournament.
The former player has scored 8701 runs in ODIS, 1900 runs in Tests, and 1177 runs in T20Is. During his illustrious international career, he also grabbed 148 wickets across all the formats.
Afterward, Shane Watson, Australian Cricketers' Association president also gave his opinion over the same. He said the inclusion of Indian cricketers in BBL will be incredible. And, it will give a new dimension to the league.
"It would be incredible for them to be able to play in these tournaments. That is the ideal situation. There are so many world-class T20 players in India that aren't playing for India that could be potentially available to play in the Big Bash and other tournaments around the world. If that's able to happen, that would make a massive difference." Watson said as quoted by The New Indian Express.
The former Aussie player is gearing up for the Indian Premier League that will kick start from September 19.