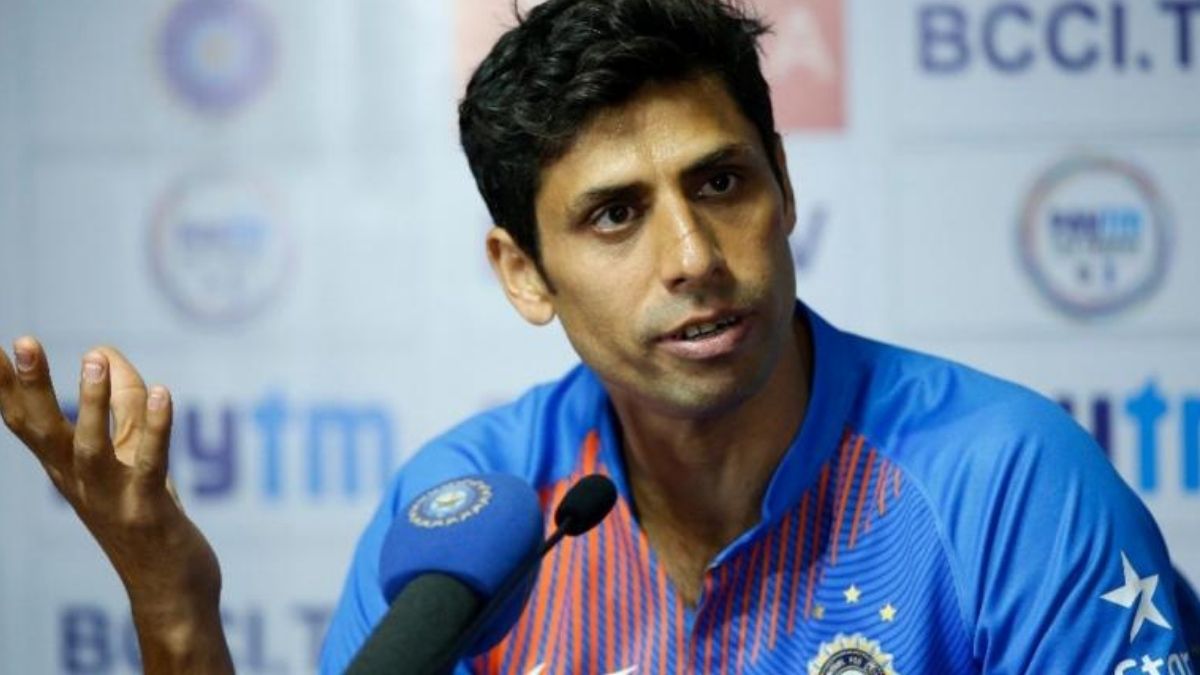 Ashish Nehra is a prominent figure in Indian cricket. The tall lanky Delhi boy was lethal with the ball and even after his retirement his presence in the commentary box is loved by fans. Nehra's career was filled with injuries but when he was fit then he was a force to reckon with. He was part of the 2011 World Cup squad and made his comeback to the Indian team even at the age of 36 when most of the cricketers retire. His dedication to this game is considered an inspiration to young cricketers.
Nehra was born on 29 April 1979 in a joint family. He was very naughty from childhood. Growing up he was very fascinated by fast bowling and Wasim Akram was his role model. Ashish Nehra and Sehwag are childhood friends and they used to travel on Nehra's scooter to reach Feroz Shah Kotla for practice.
He made his captaincy under Mohammad Azharuddin in 1999 but injury always pulled him back. The 2000s was a changing era in Indian cricket under Sourav Ganguly and Nehra was one of the cricketers which Ganguly bet on to revolutionize Indian cricket along with Virender Sehwag, Harbhajan Singh, Zaheer Khan. 
One of the most iconic moments for Ashish Nehra came in the 2003 World Cup against England when he took a career-best 6 wicket haul which is still a record in Indian cricket. Nehra was a regular member of the Indian team back then but injury always came as a roadblock. He didn't play Test match cricket as much, he would have liked to because of injury issues and he still counts it as the biggest regret of his career.
He played his last test match in 2004 and only played White-ball cricket for India after that. He has played over 100 ODIs for India and his biggest achievement came in 2011 when he lifted the World Cup at Wankhede. Although he again fractured his hand during the semi-finals against Pakistan. After 2011 also his struggles with injury continued and was out of the Indian team for a long time.
In 2015, Ashish Nehra rejuvenated his career. He was playing for Chennai Super Kings under MS Dhoni and that season he picked 22 wickets which led to a comeback in 2016 at age of 36. At that age, most of the cricketers retired but Nehra reinvented himself in hunger of donning that blue jersey again. 
He retired in 2017 and is now regularly seen in the commentary box. Ashish Nehra is a funny character and his talks are loved by cricket fans all over the world. His simplicity is beyond imagination and in this article, we will be looking at his net worth, source of earnings, and achievements of his career.
Ashish Nehra Net Worth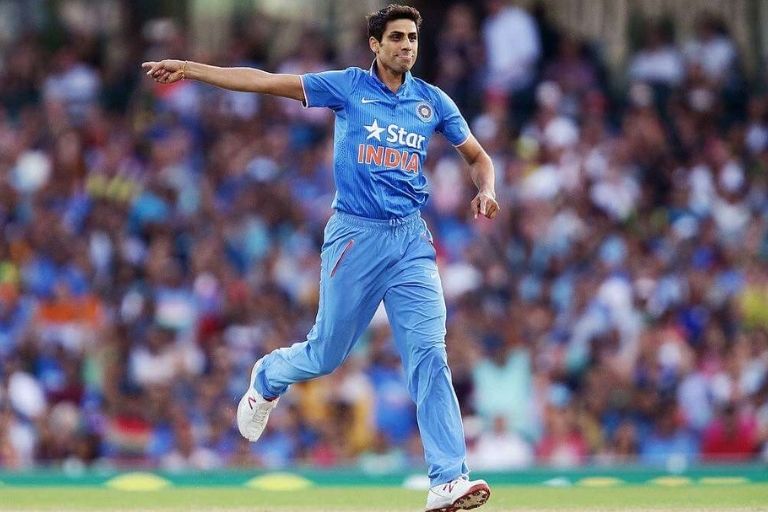 Ashish Nehra is one of the most famous cricketers in the world and was part of India's golden generation. He lives a simple life and until 2016, he was using his old Nokia E51 keypad phone. His net worth is approximately around 4.7 million dollars or we can say 35 crores in Indian currency. Nehra is a free-flowing person and he once revealed that his wife manages all his finances and he doesn't care about money.
Ashish Nehra Net Worth over the years
| | |
| --- | --- |
| Year | Net Worth (in rupees) |
| 2018 | 21 crores |
| 2019 | 24 crores |
| 2020 | 30 crores |
| 2021 | 35 crores |
Let's now go into details of Ashish Nehra's net worth.
Ashish Nehra's Source of Income
IPL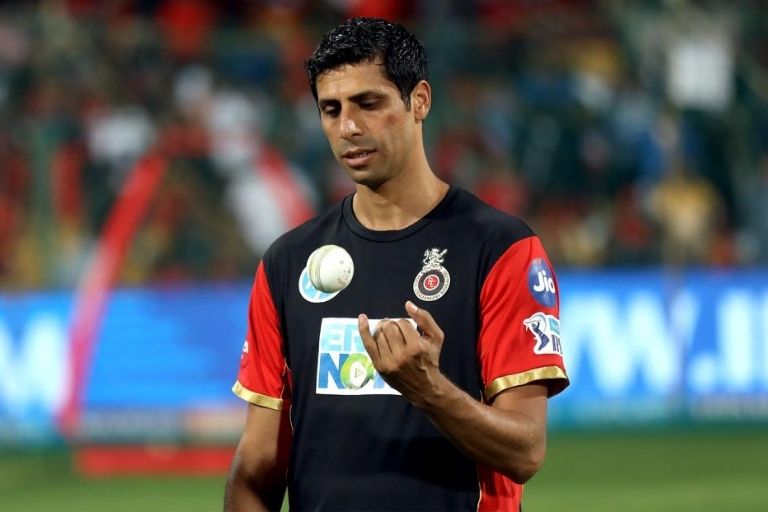 IPL has played a crucial role in Ashish Nehra's career and was one of the main reasons behind his incredible return to international cricket in 2016. Ashish Nehra started his journey in IPL with Sachin Tendulkar's Mumbai Indians in 2008 and was snapped by them for 1.6 crores. But after one season Mumbai decided to transfer Ashish Nehra to Delhi Daredevils and replaced him with another Left-arm Pacer Zaheer Khan.
Ashish Nehra represented his home side Delhi Daredevils in two seasons and played a crucial role under his friend Virender Sehwag's captaincy. In 2011, New franchise Pune Warriors India snapped him for a record 3.9 crores after his heroics for India during that phase. Although he missed the 2011 season because of a broken arm.
He played the 2012 season for the Pune franchise but decided to move to his loving Delhi Daredevils for 2nd stint. Being a Delhi boy, Delhi Daredevils holds a special place in his heart, and on request of Virender Sehwag, he moved to Daredevils. In 2014, Ashish Nehra's career took another turn and eventually a career-changing turn. He was picked by Chennai Super Kings under MS Dhoni captaincy for 2 crores.
In the 2015 season, he picked 22 wickets which led to his comeback to the Indian team. After Chennai Super Kings were banned then he again went to auction and this time, he was picked by Sunrisers Hyderabad for a whopping 5.5 crores. He played 2 seasons there and won his maiden IPL title in 2016.
| | |
| --- | --- |
| Year | Salary (in rupees) |
| 2008 | 1.6 Crores |
| 2009 | 1.6 crores |
| 2010 | 1.6 crores |
| 2011 (injured) | 3.9 crores |
| 2012 | 3.9 crores |
| 2013 | 3.9 crores |
| 2014 | 2 crores |
| 2015 | 2 crores |
| 2016 | 5.5 crores |
| 2017 | 5 crores |
Ashish Nehra's Brand Endorsements
Ashish Nehra is one of the funniest personalities in Indian cricket. His persona and simplicity are loved by fans. His characteristics suit every Brands requirement but surprisingly Ashish Nehra is not seen endorsing any brand. He once revealed that endorsements don't interest him much as they force you to do certain things. He is seen commentating now and some of his brand associations are
Cricbuzz
Star Sports
Sony Sports
Ashish Nehra Social Media Appearance
Surprisingly Ashish Nehra is not active on social media. A fun-loving person like him is tailor-made for Social media but he likes to stay away from this stuff. He once revealed that till 2016, he was using Nokia E51 and recently has started using iPhone 7. Reportedly he only uses Whatsapp to stay in touch with his friends but he has a verified account on Instagram and it is unknown if that is his or not. 
Ashish Nehra Cars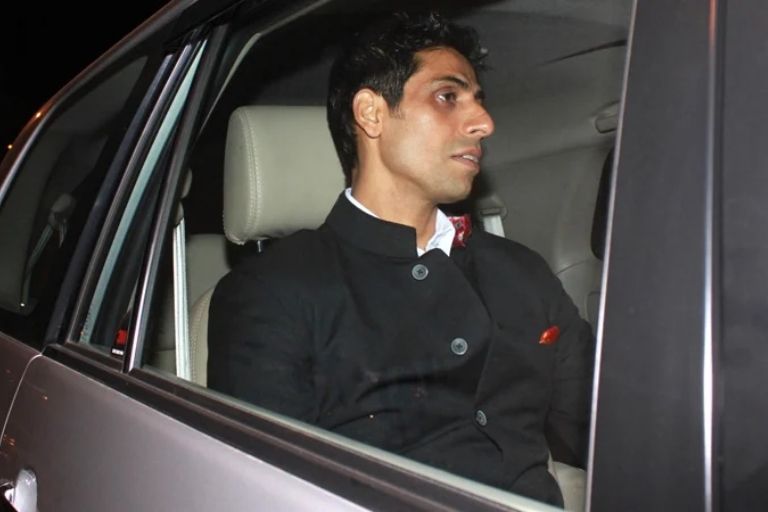 Ashish Nehra lives a simple lifestyle and is not on any public social media platforms but he has a luxurious range of cars in his collection. He used to travel with Sehwag on a scooter during his early days but now owns big brands cars.
| | | |
| --- | --- | --- |
| Brand | Model | Value |
| Audi | Audi Q5 | 60 Lakhs + |
| BMW | BMW 3 series | 60 Lakhs + |
| Toyota | Toyota Innova | 20 Lakhs + |
| Mercedes | Unknown | Unknown |
Ashish Nehra's Property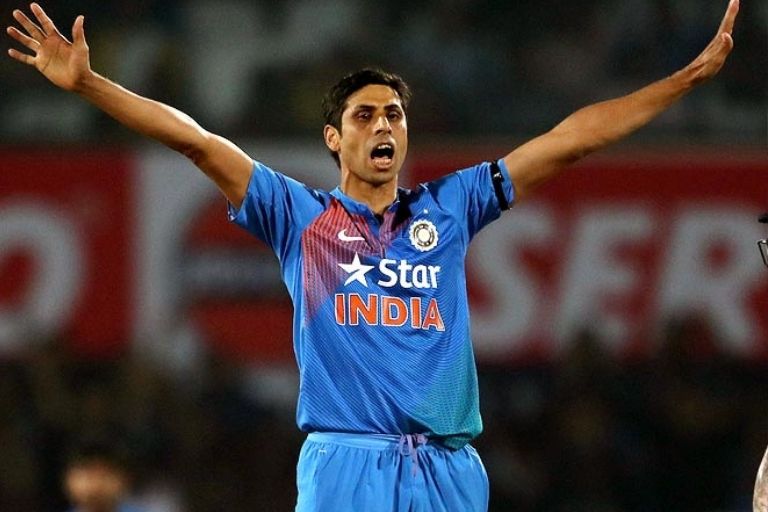 Ashish Nehra is a Delhi boy and lives in Delhi Cantt. His luxurious mansion is in Delhi but its worth is still unknown. Nehra also has a Mansion in Goa which he rents when it is not in his use. He is an old-school investor and has various properties across India.
Ashish Nehra's Investment 
Ashish Nehra runs his own academy in Noida to train next-generation kids. His brother runs a restaurant franchise named 'Nehra' which people misunderstood as Ashish Nehra's restaurant but it's his brother's restaurant. He is not in the restaurant business as of now and only runs his own cricket academy in Noida.
Personal life and Family life of Ashish Nehra
Family and Personal info
Ashish Nehra was born on 29 April 1979 and did his schooling at Salwan Public School. His father has played a major role in his career and he credits him so much till now. Being from a joint family, it wasn't easy for Ashish to achieve such heights but he has worked really hard to achieve these things.
| | |
| --- | --- |
| Full name | Ashish Diwan Singh Nehra |
| Date of Birth | 29th April 1979 |
| Birth Place | Delhi |
| Father | Diwan Singh Nehra |
| Mother | Sumitra Nehra |
| Brother | Bhanu Nehra |
| Wife | Rushma Nehra |
| Son | Aarush Nehra |
| Daughter | Ariana Nehra |
| Domestic Cricket debut | 1997/98 for Delhi |
| IPL Debut | 20 April 2008 v Royal Challengers Bangalore |
| TEST Debut | 24 February 1999 v Sri Lanka |
| ODI Debut | 21 June 2001 v Zimbabwe |
| T20I Debut | 9 December 2009 v Srilanka |
Ashish Nehra Favourite Things: Hobbies, Friends, etc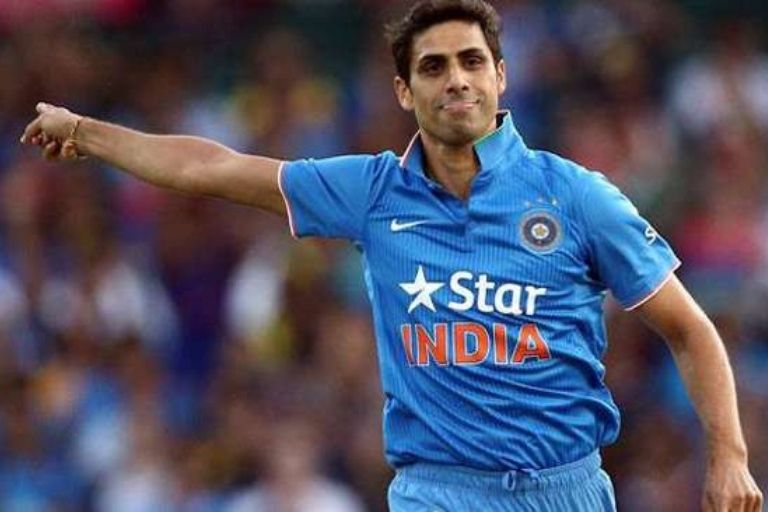 | | |
| --- | --- |
| Best Friend | Virender Sehwag, Yuvraj Singh |
| Nickname | Nehra Ji, Ashu |
| Favorite Actor | Amitabh Bachchan |
| Favorite Actress | Madhuri Dixit |
| Favorite Singer | Kishore Kumar |
| Favorite Social media platform | Whatsapp |
| Favorite food | Chicken |
| Favorite Cricketer | Sachin Tendulkar, Wasim Akram |
| Favorite Sportsperson | Roger Federer |
| Favorite Coach | John Wright |
| Hobbies | Movie, Sleeping |
| Favorite Stadium | Arun Jaitley Cricket Stadium |
| Favorite Bowl | Out Swing |
| Favorite Holiday Destination | Goa |
Ashish Nehra Affairs and Marriage
Ashish Nehra lives a simple life and never made headlines for the wrong reasons. He was very quiet in the media and always used to avoid personal questions. He is married to Reshma whom he married in 2009. It was an arranged marriage and was done within 10 days. Reshma and Ashish are now blessed with a son and daughter. They happily live in Delhi and Rushma regularly posts their beautiful family pics on Instagram.
Ashish Nehra Controversies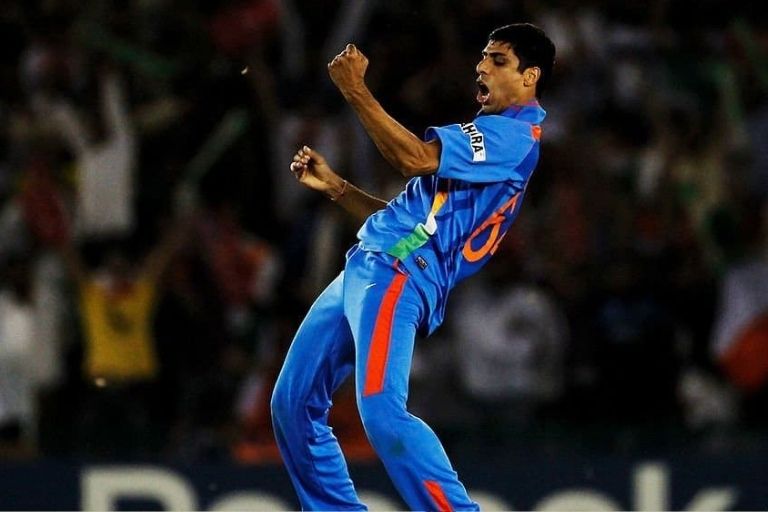 Ashish Nehra was an aggressive bowler but never was involved in a controversial incident but sometimes in the heat of the game, some things happen which create unnecessary outrage among fans and media. 
In 2005 on Pakistan's tour of India, Ashish Nehra was caught throwing abuses at MS Dhoni on camera after he dropped a catch on his ball. Till now Nehra faces some heat from fans for that incident but Ashish has many times apologized for those actions and cleared the way between him and Dhoni.
In 2010, during the T20 World Cup, Ashish Nehra was reportedly involved in Pub brawl with fans. It was reported Ashish Nehra and 5 other cricketers were involved in a brawl at a pub named Tequila Joe. All other 5 cricketers and Ashish Nehra denied all these reports and called it bogus.
Stats of Ashish Nehra career
| | | | | |
| --- | --- | --- | --- | --- |
| Format | Matches | Wickets | Average | Economy |
| Test | 17 | 44 | 42.41 | 3.25 |
| ODI | 120 | 157 | 31.74 | 5.2 |
| T20I | 27 | 34 | 22.39 | 7.73 |
Achievements of Ashish Nehra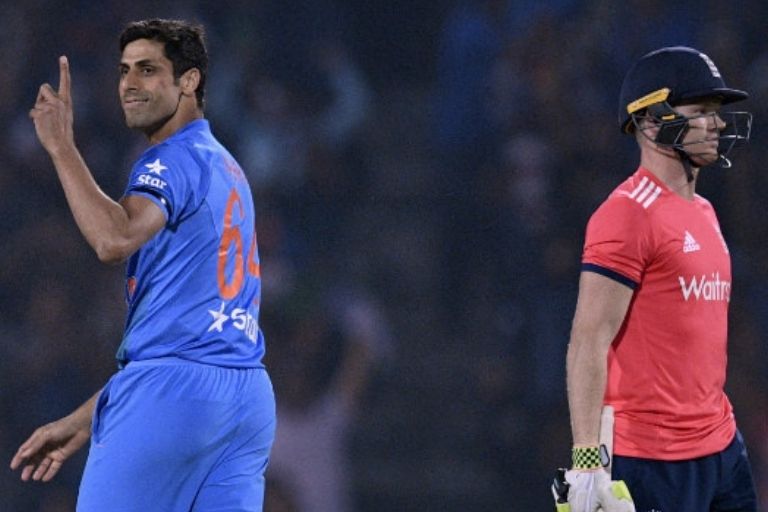 Ashish Nehra holds the record for Indian best bowling figures in the World Cup.
He was the first Indian to pick two 6 wickets haul in ODIs.
Ashish Nehra has the fourth longest career in Indian cricket.
He was 4th Highest wicket-taker of IPL 2015.
He has played two 50-over world cups and reached finals twice.
Unknown Facts about Ashish Nehra
Ashish Nehra is called 'Comeback man of India'.
Virender Sehwag gave him nickname 'Nehra Ji'
Ashish Nehra ordered 40 American omelets after the 2011 World Cup triumph.
Ashish Nehra considers hitting six a Lord's to Andrew Flintoff as his biggest achievement.
His wife manages all his finances.
Ashish Nehra stays away from Social media.
Ashish Nehra and Sehwag used to travel together during their early phase of career.
He was approached to be part of 2017 Champions Trophy Squad but he refused.
He retired from International Cricket to give more chances to new players.
FAQs about Ashish Nehra
Q. Did Ashish Nehra abuse MS Dhoni in a live match?
Ans Yes, it was captured in a live match during the Pakistan and India ODI match.
Q. Are Ashish Nehra and Virender Sehwag childhood friends?
Ans Yes
Q. Does Ashish Nehra smoke cigarettes?
Ans No
Q. Is Ashish Nehra from Delhi?
Ans Yes 
Q. Did Ashish use the Nokia keypad till 2016?
Ans Yes, he revealed in an interview with Gourav Kapoor
Q. Is Ashish Nehra Jaat?
Ans Yes.
Q. When was Ashish Nehra last played for India?
Ans In 2017 against New Zealand.