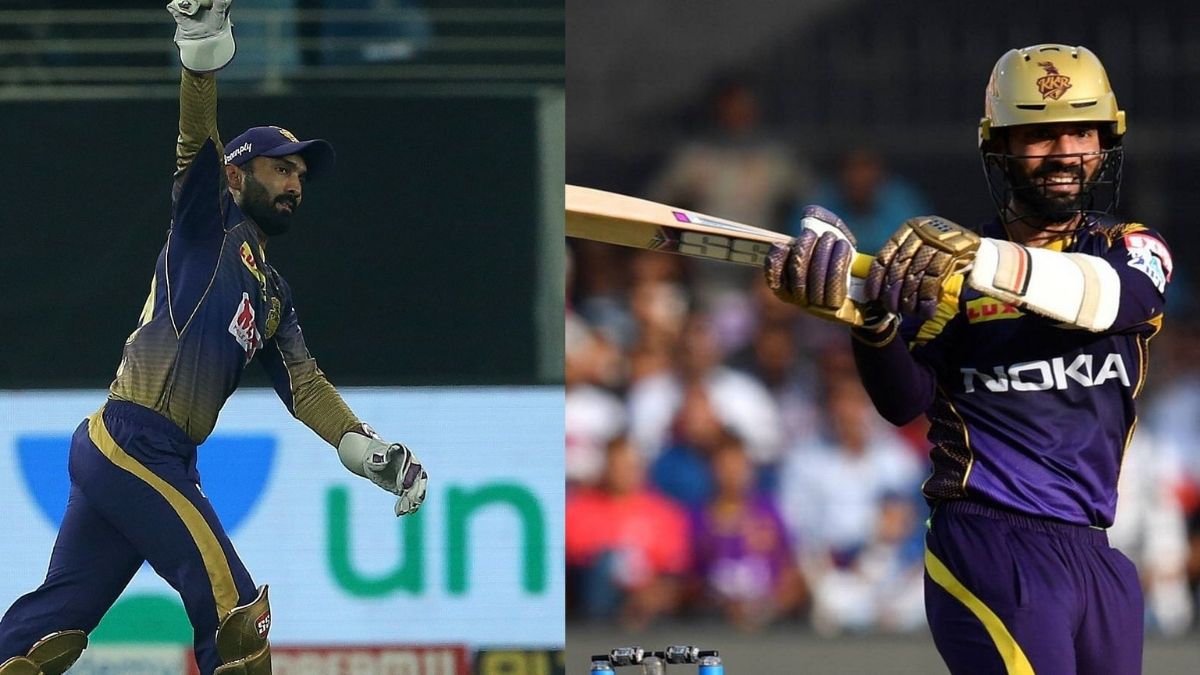 Dinesh Karthik, the wicket-keeper batsman from Tamil Nadu, had a decent career for India at the International level. Fondly known as DK by his mates and fans, Dinesh Karthik is the right-handed batsman representing India after the youngest wicketkeeper. DK made his international debut at Lords, and he stumped Michel Vaughan, who was the England skipper then with just one hand.
Parthiv Patel failed to raise the occasions many times. After Gautam Gambhir left the franchise of the KKR side – Kolkata Knight Riders, Dinesh Kartik took over the captaincy from Gauti and did a decent job as a captain. Dinesh Karthik was also the captain of an IPL – Indian Premier League franchise owned by the Badshah of Bollywood Shahrukh Khan.
But in the 2020 season of the Indian Premier League in the United Arab Emirates, Dinesh Karthik left the captaincy in mid-season. Now, Eoin Morgan is the leader of the purple army. Still, DK owns an important place in the KKR side as a pure batter and wicket-keeper. KKR will need him to use all his experience, which will allow KKR to win the title in the second half of the tournament.
Dinesh Karthik's batting didn't do much talking, and even this inconsistency had coasted his place in the Indian Team. But many believed that Dinesh Karthik is a far wicket-keeper than the captain cool Mahendra Sing Dhoni. The experts also said that Dhoni's wicket-keeping techniques are not conventional than Dinesh Karthik. But Dhoni got a nod because of his batting expertise and finishing skills.
MS Dhoni had a long career because of his batting, and he gradually improved as a wicket-keeper. But for Dinesh Karthik, that was not the case. He was in and out of the Team due to his poor batting. He played few heroics knocks. Still, that wasn't enough to cement his place in the Indian International Team.
Dinesh Karthik's Net Worth
The net worth of Dinesh Karthik is 80 crores Indian Rupees. Despite not playing a single match since India's semi-final exit against New Zealand in World Cup 2019, Dinesh Karthik is still regarded as the most accomplished batsman from the state of Tami Nadu. Karthik is a top-order batsman who has opened in Test cricket for India on the tour of England in 2007, which India had won after 28 years, and that was the last series win on England soil for India. Now the same Dinesh Karthik is part of the English commentary team.
Dinesh Karthik's Net worth over the Years
His net worth has grown by 40 percent alongside his income.
| | |
| --- | --- |
| Net Worth in 2017 | Three Million Dollars |
| Net Worth in 2018 | 6.5 Million Dollars |
| Net Worth in 2019 | Eight Million Dollars |
| Net Worth in 2020 | 10.5 Million Dollars |
| Net Worth in 2021 | Eleven Million Dollars |
Dinesh Karthik's Source of Income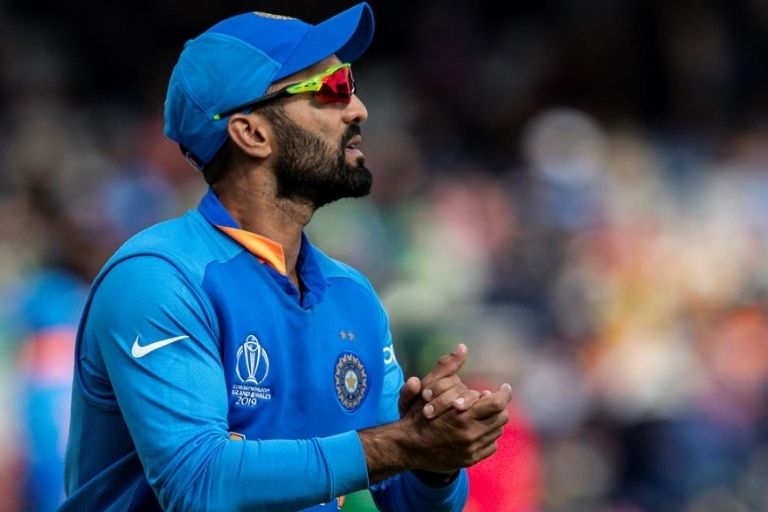 Dinesh Karthik is an international cricket player who is an integral part of the Indian Premier League despite not being the captain of his franchise side anymore. The Board of Cricket Control in India pays Dinesh Karthik 15 lakhs for every Test match, six lakhs for everyone Day International match, and three lakhs for every T20I match. With that, DK also earns some handsome revenues through the Indian Premier League, and he has few endorsements where he gets a good amount of money. Overall his monthly income is more than seventy-five lakhs, which amounts to nine crores plus as a yearly income.
Here is the source of the income from Cricket for Dinesh Karthik –
| | |
| --- | --- |
| Source | Income |
| Test Matches – | 15 Lakhs |
| One Day International Matches | Six lakhs |
| T20I International Matches | Three Lakhs |
| Indian Premier League Matches for 2021 season | 74,000,000 |
Dinesh Karthik is the second most successful player in the Indian Premier League after the legend Mahendra Singh Dhoni. Dinesh is also an experienced player in the cash-rich league tournament. Batting at number five or six and strike big is not easy. But Dinesh Karthik has justified that role decently in the IPL so far. Being the wicket-keeper, he has helped the bowlers to bowl in the right areas also.
Dinesh Karthik's IPL journey started with Delhi Daredevils in the first season of 2008. In 2011, Dinesh Karthik was the second most expensive player of the squad of Kings XI Punjab when they brought him to the IPL auctions. KXIP brought DK for 900,000 US Dollars. DK was back with the Double D's squad, and in 2015, he played for the Royal Challengers Bangalore franchise. In 2016 and 2017, Gujarat Lions brought Dinesh Karthik with the Kolkata Knight franchise. He was also their captain till the mid-season of 2020.
| | |
| --- | --- |
| Year – | IPL Salary |
| 2008 – | 21,000,000 |
| 2009 – | 21,000,000 |
| 2010 – | 21,000,000 |
| 2011 – | 41,000,000 |
| 2012 – | 41,000,000 |
| 2013 – | 41,000,000 |
| 2014 – | 125,000,000 |
| 2015 – | 105,000,000 |
| 2016 – | 23,000,000 |
| 2017 – | 74,000,000 |
| 2018 – | 74,000,000 |
| 2019 – | 74,000,000 |
| 2020 – 2021 – | 74,000,000 74,000,000. |
Dinesh Karthik's Brand Endorsements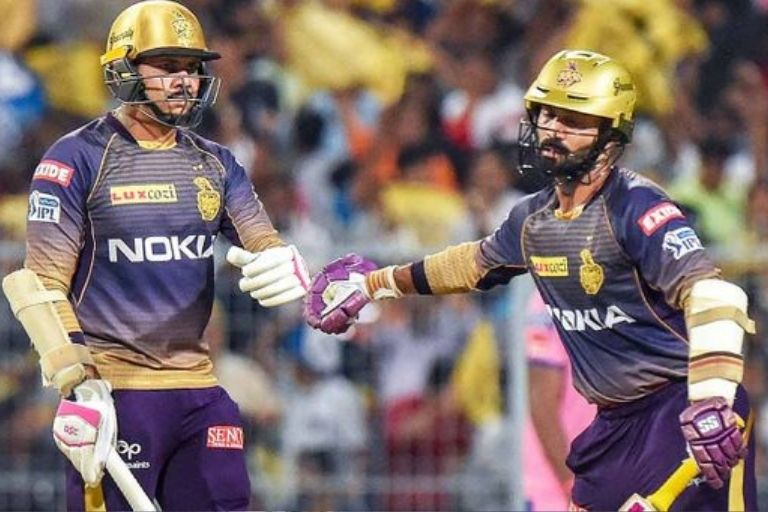 All the cricket players are inspirations, icons, and role models for the youth of India and worldwide. Dinesh Karthik may not have a stellar career like his other teammates of India and Tamil Nadu. But he is a celebrity to feature in advertisements and endorsements. Dinesh Karthik is the brand ambassador for Venues.
Dinesh Karthik's Social Media Accounts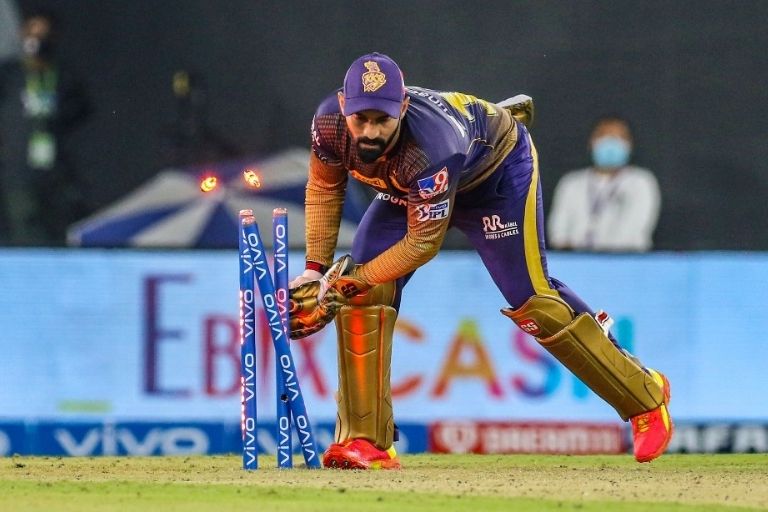 DK is a famous and popular figure in the cricket fraternity. He is also active on the social media platforms like Twitter, Facebook, and Instagram. DK's teammates also wished him on his 35th birthday through the social media platforms, and fans also wished the wicketkeeper-batsman. Here are his details of the social media profiles of Dinesh Karthik
| | | |
| --- | --- | --- |
| Social Media Platform | Followers | Profile Link |
| Instagram | 1.3 Million followers | Click Here |
| Facebook | 19 Lakhs Followers | Click Here |
| Twitter | 1.5 million followers | Click Here |
Dinesh Karthik Cars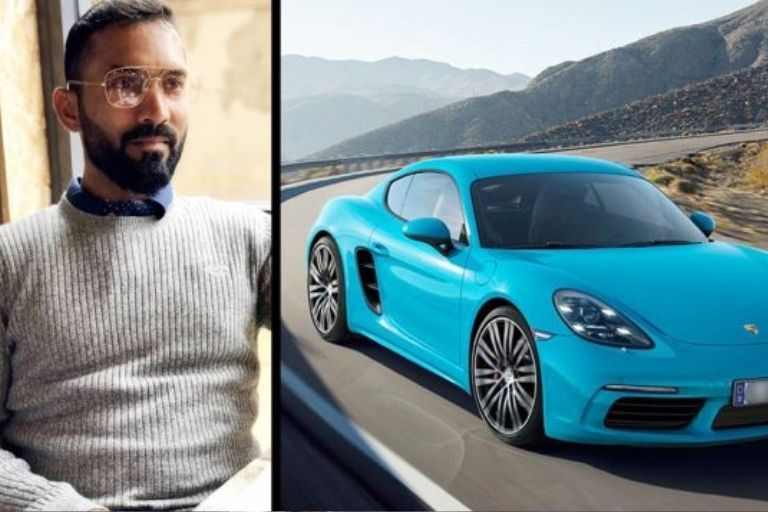 Dinesh Karthik has invested in many real estate and properties. Like all the cricketers, Dinesh also is a car lover. Karthik currently owns a car that has an approximate estimate of ninety lakhs and above. DK has a small car collection. But Porsche Cayman S is the best car he has, and he is just the third Indian cricket player to own this luxurious car.
Property of Dinesh Karthik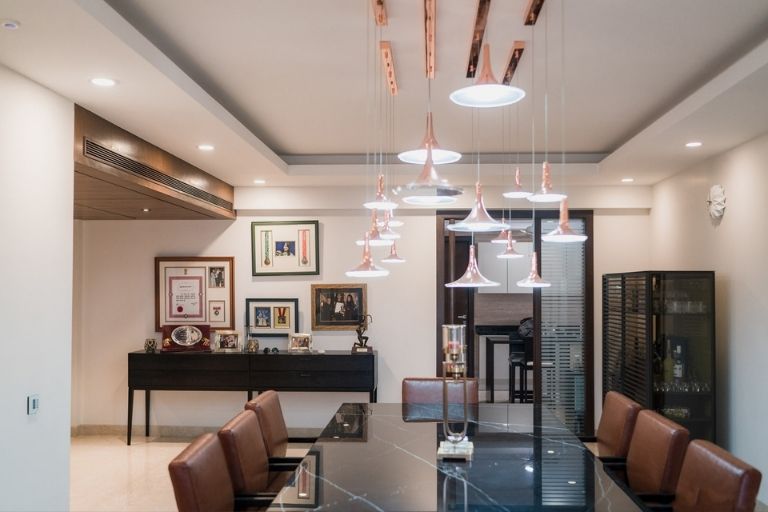 The wicket-keeper batsman owns a luxurious house in his home town Chennai Tamil Nadu, and he has many real estate properties in the country. In Chennai, Dinesh Karthik's house is next to the South Indian Star legend Rajnikanth. The fascinating place in the house of DK is his cabinet where Karthik's cricketing sets and his wife's squash sets are kept in their place with the collections of their shoes.
Karthik is built with some boats of souvenirs and interiors. The living room has a yellow painting which is kept only as a sitting area. The house is a well-furnished one, and it is versatile as per the skills.
I made the table from granite, so the lights above the table shine on it. The house also has a lounge and a bedroom where games can be played on a console. The house is a paradise with a beautiful spacious living room, terrace, playing space with natural daylight and ventilation.
Investment of Dinesh Karthik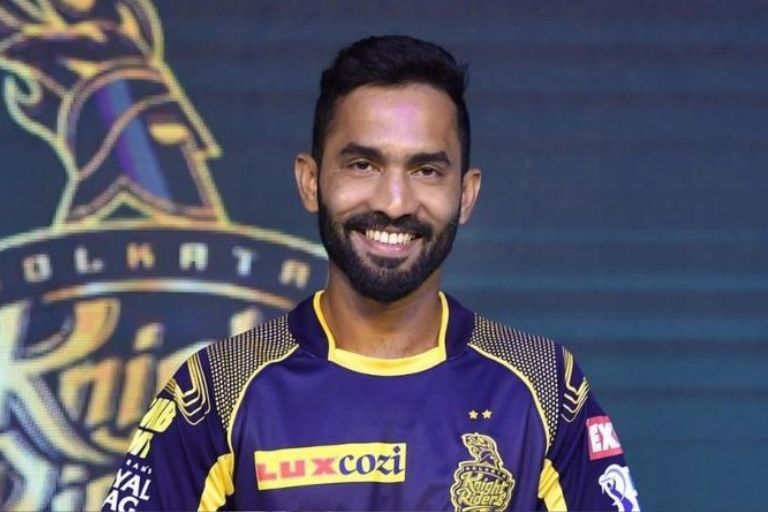 Dinesh Karthik had invested in Blitz Poker during the Indian Premier League season 2020 in the United Arab Emirates. He feels that Poker needs a special mind and skills to win those kinds of games. DK has also invested in many real estates across the country.
Dinesh Karthik's Personal Life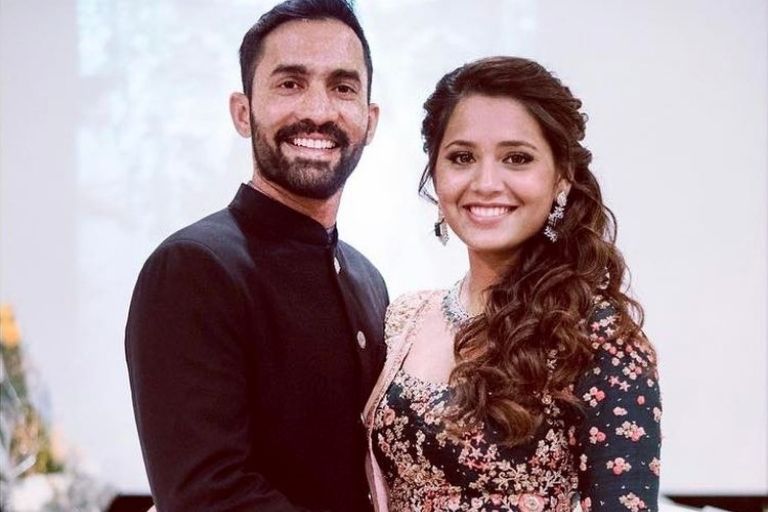 DK started playing cricket at the age of ten. He was coached by his father, who was a cricketer in the first division in Chennai. But Karthik's Dad didn't have a good career, so he asked Karthik to pursue studies first. DK went to Carmel School and Fahaheel Al-Watanieh Indian Private School in Kuwait. His last schooling was done in Egmore in Chennai. He passed his standard eighth from Don Bosco Matriculation Higher Secondary School.
Dinesh Karthik's first wife, Nikita, is now the wife of Murali Vijay. Now Dinesh Karthik is happily married to the squash star player Dipika Pallikal. Dipika is an aclaimd=ed squash player, and she has won many medals for India. Dinesh and Dipika had a marriage done in Hindu and Christian tradition. They got married in August 2015.
| | |
| --- | --- |
| Full Name | Krishna Kumar Dinesh Kartik |
| Date of Birth | June 01st, 1985 |
| Father's Name | Krishna Kumar |
| Mother's Name | Padma |
| Wife's Name | Nikita Vijay and now Dipika Pallikal Karthik |
| Domestic Debut | 2002 |
| IPL Debut | 2008 with Delhi Daredevils |
| Test Debut | November 03rd, 2004 against Australia |
| One Day International Debut | September 05th, 2004 against England |
| T20I International Debut | December 01st, 2006 against South Africa |
| | |
Favorites Things, Hobbies, and Friends of Dinesh Karthik
| | |
| --- | --- |
| Favorite Actor | Rajinikanth |
| Favorite Actress | Not known |
| Favorite Singer | AR Rahman |
| Favorite Food | Butter Chicken |
| Favorite Social Media Platform | Instagram |
| Favorite Stadium | Chepauk Stadium |
| Favorite Song | |
| Favorite Cricketer | Sachin Tendulkar |
| Favorite Movie | Jathi Ratnalu |
| Favorite Shot | Not known |
| Favorite Coach | Gray Kirsten |
| Hobbies | Sodoku, Swimming, and reading |
| Nickname | DK |
| Best Friend | Ravichandran Ashwin |
| Favorite Sport Person | Roger Federer |
Dinesh Karthik Controversy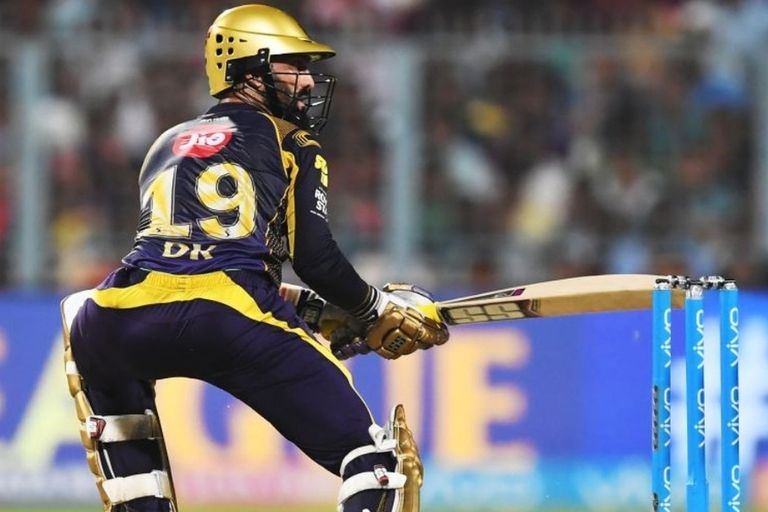 Dinesh Karthik had no controversies as a player, and he is still playing in the IPL for KKR. But once the cricketer turned commentator, DK sparked controversy on air. During the ODI match to the neighbor's wife. He said that most of the batsmen do not like the bat to go hand in hand. Many don't like their bats. The bats are like the neighbor's wife. They always feel better.
It made this comment live on air, and it didn't go well for the fans. The wicket-keeper batsman had later apologized for this sexist and netizens remarks.
Stats of Dinesh Karthik's Overall Career till now
Tests
ODIs
T20Is
IPL
Matches – 26
Matches – 94
Matches – 32
Matches – 203
Innings – 42
Innings – 79
Innings – 26
Innings – 184
Runs – 1025
Runs – 1752
Runs – 399
Runs – 3946
Best Score – 129
Best Score – 79
Best Score – 48
Best Score – 97
1 – 100
7 – 50s.
9 – 50s/ 0 -100s Average – 30.21
0 – 100s
0- 50s Average
100s- 0
50s- 19
Dinesh Karthik's Achievements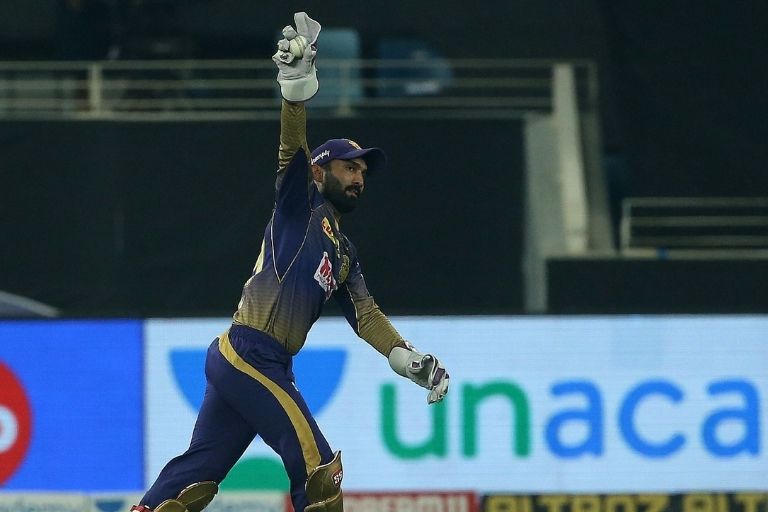 Dinesh Karthik had a long career till now. But unfortunately, his achievements with the bat and behind the stumps are very few.
Karthik was the top run-scorer for India in the Test series between India Vs England in 2007. India won this Test series after 21 long series, and Dinesh Karthik batted in that Test match math as an opening batsman with Wassi Jaffer. The win in 2007 remains to be the last series on England soil to date. Now let's hope India changes that history in the ongoing series where the visitors are leading the series 2-1 with one match to go.
Dinesh Karthik was part of the 2007 T20 World Cup win in South Africa. India had performed brilliantly as a young unit and won the inaugural World T20 title. India defeated Pakistan by just five runs in that thrilling final.
Dinesh Karthik was also the part when Dinesh Karthik hammered ICC Champions Trophy Win in England in 2013. This win was the last ICC trophy for India, which came under MS Dhoni. But in World T20 2007 and ICC Champions Trophy in 2013, Karthik had nothing to do much. He played the role of supporting actor.
In the Nidahas Trophy Final, Dinesh Karthik played a role of a lead actor. The final match of that tri-series involved India, hosts Sri Lanka, and Bangladesh. India was in a spot of bother when DK went bang and smashed 22 runs from just eight balls, which helped India win that series. DK got opportunities after that. He was also recalled for the Test matches on the England tour. But he didn't make those opportunities count.
Unknown Facts about Dinesh Karthik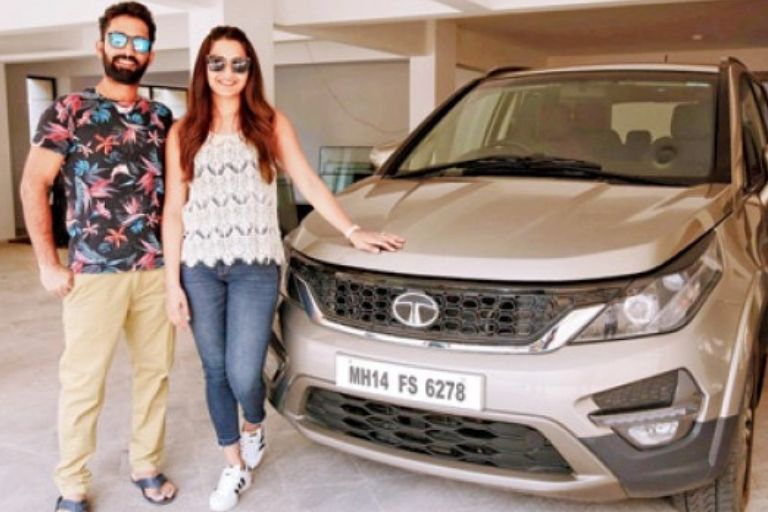 Dinesh Karthik played for six teams in the IPL till now. DK has played for MI, RCB, Gujarat Lions, DD and is now with Kolkata Knight Riders since 2018.
Nikita, the ex-wife of Dinesh Karthik, was his school friend. They got married in 2007. But they were separated few days after their marriage. Now Nikita is married to Indian opener Murali Vijay.
DK loves automobiles. Not much as MS Dhoni does. But one can say that his second passion is automobiles.
Dinesh Karthik was the first Indian player to win a man of the match award in T20I cricket. In 2006, when India and South Africa played the first T20I game, DK scored 31 runs. India won that match, and Dinesh Karthik earned the MOM award.
In the IPL 2014 auctions, DK was the second most expensive player of that season. He was brought for 12.5 cores by Delhi Daredevils, and in the next auction, RCB brought DK for 10.5 crores which were also the highest in the next season.
Dinesh Karthik had also participated in the Dance show with Nigaar Khan. That show was named Ek Khiladi Ek Hasina.
FAQs About Dinesh Karthik
Did Dinesh Karthik get his Dad's support?
Yes, DK got his support from his Dad to play cricket. His father initially trained Dinesh Karthik.
Who gave the basic training to Dinesh Karthik in his initial days?
Dinesh Karthik's father was a cricketer in the second division in Chennai. So he helped his son with basic training in cricket and honed his wicket-keeping skills.
Against whom did DK make his first-class debut?
Dinesh Karthik made his first-class debut in 2002 against Baroda.
Against which Team Dinesh Karthik saved Tamil Nadul from defeat?
Dinesh Karthik scored an unbeatable 88 runs for Tamil Nadu in his second match at the first-class level. He saved his Team from a one-wicket defeat against Uttar Pradesh. Karthik's brilliant hand help Tamil Nadu to draw that game.
How has been the International career for Dinesh Karthik?
Frankly, Dinesh Karthik hasn't lived up to his expectations. He has been inconsistent with the bat, and his work behind the stumps has often gone unnoticed. DK has been in and out of the squad despite he had a good debut series. He was recalled for the limited-overs series against Australia. But in the last ten games, DK has scored only one half-century. Now has been axed from the squad. The second half of the IPL 2021 will decide his future with the Indian Cricket Team.