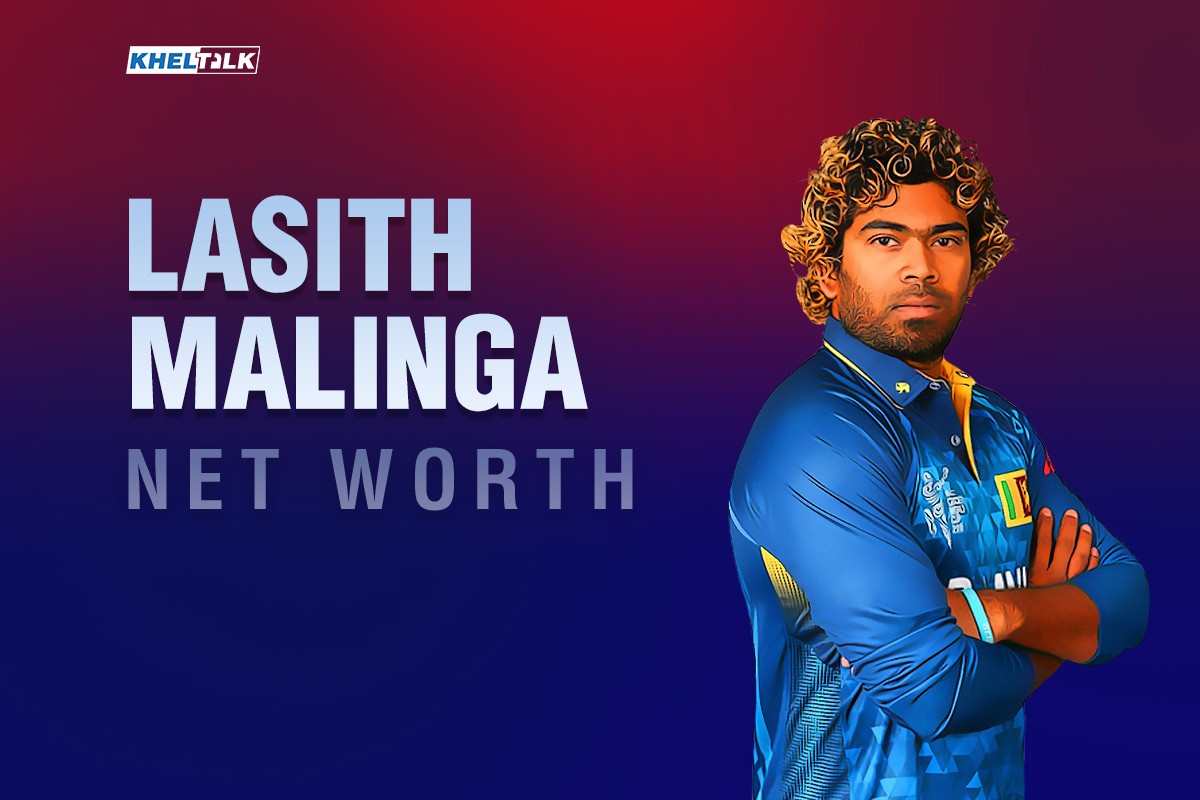 What is the net worth of Lasith Malinga?
| | |
| --- | --- |
| Net Worth | $8.2 million (INR 60 crores) |
| Age | 38 years |
| Born | 28 August 1983 |
| Country of Origin | Sri Lanka |
| Source of Wealth | Professional Cricketer, Sponsorships |
| Last Updated | 2022 |
Lasith Malinga is a former Sri Lankan cricketer who retired in 2021. Born on 28 August 1983 in Galle, Sri Lanka, Malinga is widely considered one of the best bowlers to ever grace the game of cricket.
Lasith Malinga made his Test debut for Sri Lanka on 1 July 2004 vs Australia. "Slinga" Malinga became famous for his bowling action through which he garnered a lot of fans worldwide.
One of Malinga's greatest claims to fame came in 2014 when he captained the Sri Lankan national team to victory in the T20 World Cup.
In this article, we will have a look at Lasith Malinga's Salary, Net Worth, Personal Information, Career details, Wife, Controversies, FAQs, etc
Lasith Malinga's Net Worth 2022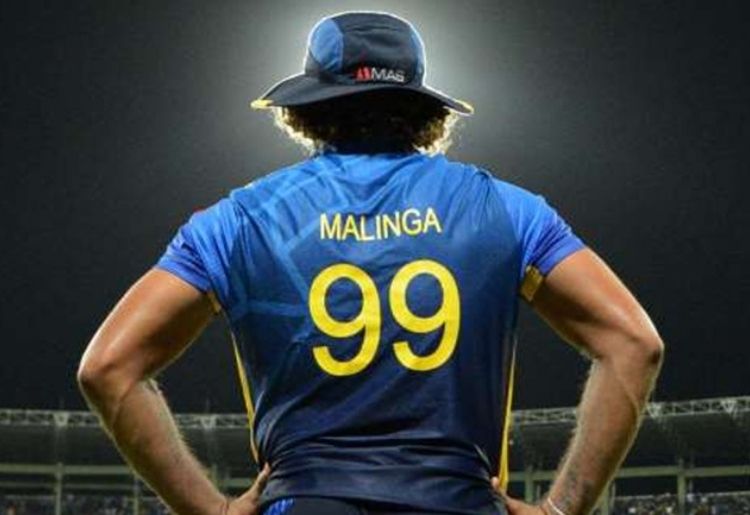 Lasith Malinga Net Worth: Lasith Malinga's net worth is reported to be around $8.2 million or 60 Crores in Indian Rupees. He has earned his net worth through endorsements, his playing career, etc.
Salary: Lasith Malinga's salary during his playing career was rumored to be around $100,000 per month. Hence his annual salary accounted for about $1m.
Endorsements: Lasith Malinga endorses the following brands:
Samsung
The Sri Lounge, etc.
Cars: The Slinga owned the following cars in his garage at a point in time:
BMW I8
Mitsubishi Lancer Evolution 10
Toyota Land Cruiser Prado etc.
House: Lasith Malinga reportedly lives in a multi-story designer home in Galle, Sri Lanka. He has invited players of other teams to his home multiple times.
The Slinga has multiple other properties in Sri Lanka as well.
Also Check: Yuzvendra Chahal Net Worth
Lasith Malinga's Personal Information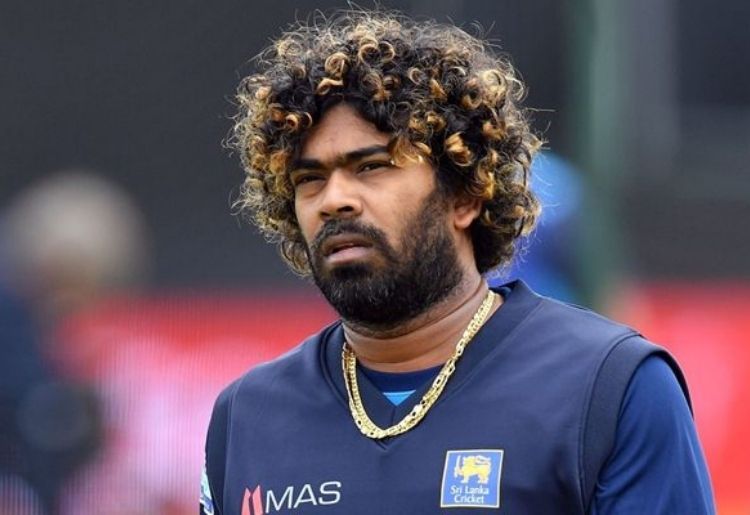 The following is Sri Lankan star, Lasith Malinga's info:
| | |
| --- | --- |
| Name | Separamadu Lasith Malinga |
| Date of Birth | 28 August 1983 |
| Age | 38 years |
| Place of Birth | Galle, Sri Lanka |
| Parents Name | Separamadu Milton and Swarna Thenuwara |
| Batting Hand | Right-Handed |
| Bowling Hand | Right-Handed fast bowler |
| Education | Mahinda College |
| Professional debut for the Sri Lankan team | 1 July 2004 v Australia (Test Debut) |
| Citizenship | Sri Lankan |
| Height | 1.73m |
| Weight | 84 kg |
| Marital Status | Married to Tanya Perera |
| Children | Ekeesha and Duvin Saparamadu |
| Siblings | Not known |
| Hair Colour | Black |
| Eye Colour | Black |
| Religion | Buddhism |
| Known for | Professional Cricketer |
Lasith Malinga's Wife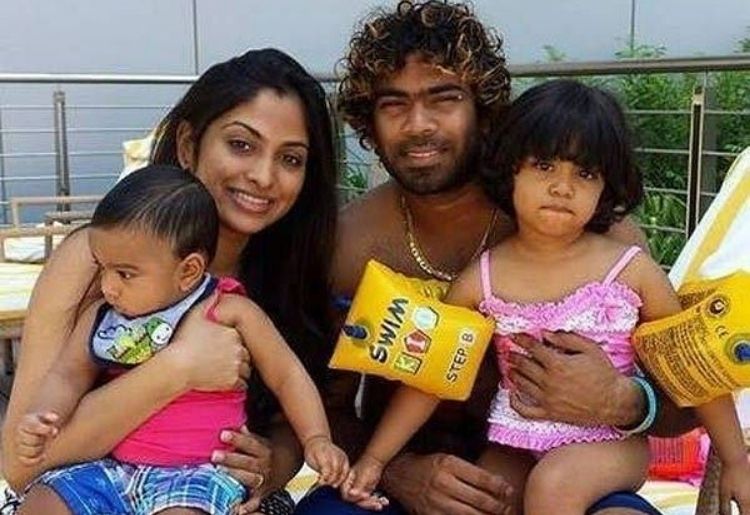 Tanya Perera: Slinga Malinga married Tanya in 2010. She is a professional choreographer and has also worked as a manager. The couple first met when Lasith Malinga had to shoot for an advertisement.
The two have been together ever since. The couple also has a daughter and a son named Ekeesha and Duvin respectively. Malinga lives with his wife in his beautiful house in Galle, Sri Lanka.
Also Check: Anil Kumble Net Worth 2022
Lasith Malinga's Controversies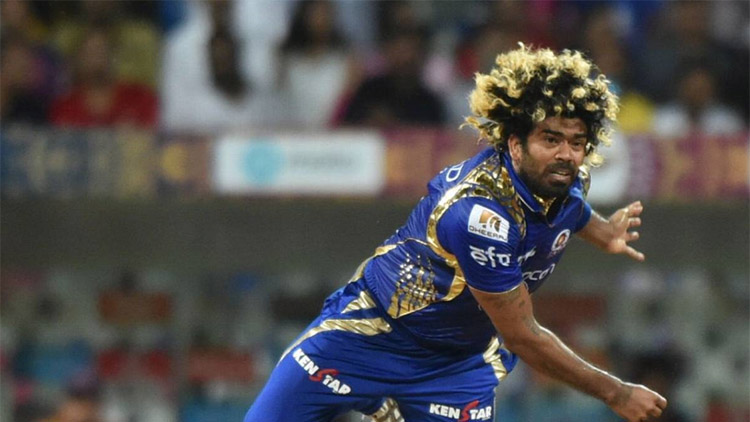 Accused of Sexual Harassment: In 2018 Lasith Malinga was accused of Sexual Harassment during the peak of the #MeToo movement. Indian playback singer Chinmayi wrote on behalf of the victim stating that Malinga had fooled the victim to his hotel room during the IPL season. The bowler then reportedly sexually assaulted her in the hotel room.
Nothing major developed of this and the news has died down since.
Comparing sports minister with monkey: The former Sri Lanka captain compared Sports minister Dayasiri Jayasekera with a monkey in 2017. This happened after the said minister had criticized the Sri Lankan team for their lack of fitness. Malinga said in an interview "What does a monkey know about a parrot's nesting hollow? This is like a monkey getting into a parrot's nest and talking about it."
The fast bowler had to undergo an investigation following the comments.
Also Check: VVS Laxman Net Worth 2022
Lasith Malinga's Cricket Career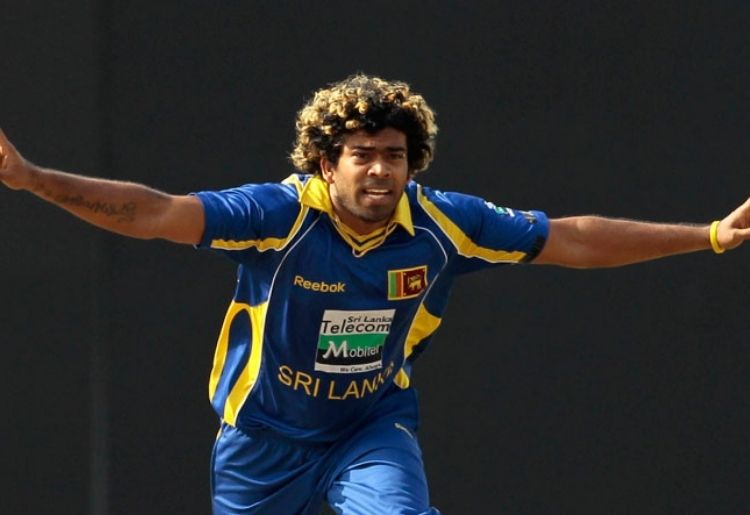 Sri Lankan National team: Lasith Malinga made his debut on 1 July 2004 against Australia in a test match in Darwin, SL. He had a brilliant start by picking up six wickets in the game. The Slinga would make his ODI debut in the same year at the 2004 Asia Cup against UAE.
Since then Malinga would rise in prominence especially due to his bowling action. Many batsmen called his action illegal but the ICC confirmed that it was a legit action. Malinga would go on to represent Sri Lanka in 2007, 2011, 2015, and 2019 World Cups. Lasith Malinga played a key part as the Sri Lankan team made it to the finals of the 2007 and 2011 editions but lost to Australia and India respectively.
Malinga eventually retired from Test matches in 2011 to focus on his T20 and ODI career. And this move paid dividends as the Sri Lankan pacer led his country to the ICC T20 World Cup title in 2014.
Since then injuries did not help the career of the pacer as he started declining in pace. The pacer would eventually retire from ODIs after participating in the ICC World Cup 2019 and then playing his retirement series against Bangladesh in July 2019.
Malinga's final appearance for Sri Lanka came in March 2020 against the West Indies.
IPL Career (Mumbai Indians): The fast bowler was picked up by the Mumbai Indians in 2008 and he stayed with the same franchise until 2019. The Slinga helped MI to four IPL titles in his stint with the team. He also took up a coaching role with the team in 2018.
Lasith Malinga helped Mumbai Indians be crowned the Champions of 2019 IPL in his last ball. Chennai Super Kings needed 2 runs in the last ball but the Sri Lankan bowled a yorker to dismiss Shardul Thakur (LBW) and help MI win the title.
The Srilankan has also represented other T20 franchises including Melbourne Stars and the Guyana Amazon Warriors among others.
Also Check: Jason Holder Net Worth
Lasith Malinga's Career Records (for Sri Lanka)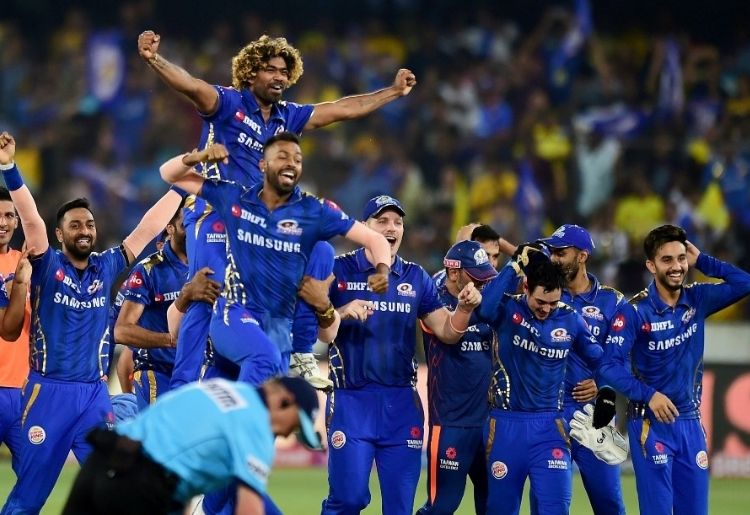 Test Cricket
Matches = 30
Runs scored = 275
Batting Average = 11.45
50s = 1
100s = 0
Highest score = 64
Catches= 7
Wickets = 101
Bowling Average = 33.15
5-wicket hauls = 3
10 wickets in a Test = 0
Best Bowling = 5/50
One Day Internationals
Matches = 226
Runs scored = 567
Batting Average = 6.83
50s = 1
100s = 0
Highest score = 56
Catches= 31
Wickets = 338
Bowling Average = 28.87
5-wicket hauls = 8
Best Bowling = 6/38
T20 Internationals
Matches = 84
Runs scored = 136
Batting Average = 3.47
50s = 0
100s = 0
Highest score = 27
Catches= 20
Wickets = 107
Bowling Average = 20.36
5-wicket hauls = 2
Best Bowling = 5/6
IPL Stats (for Mumbai Indians)
Matches = 122
Runs scored = 88
Batting Average = 5.5
50s = 0
100s = 0
Highest score = 17
Catches= 21
Wickets = 170
Economy = 7.14
Bowling Average = 19.8
Best Bowling = 5/13
Lasith Malinga's Accomplishments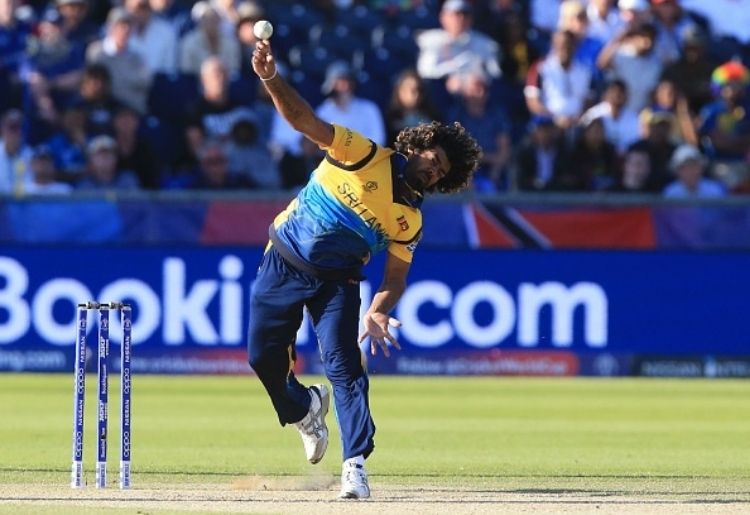 Multiple bilateral series wins
First bowler to take 100 T20I wickets
First bowler to pick 100 wickets in all 3 formats
2014 T20 World Cup winner
4x IPL Champion (with Mumbai Indians), etc.
Apart from this, Lasith Malinga has been granted multiple other individual awards and recognitions by ICC and the Sri Lankan cricket board
Also Check: Faf du Plessis Net Worth
Lasith Malinga's Social Media
The Slinga is active on social media as well
His Twitter handle is: @ninety9sl (31k+ followers)
His Instagram handle is: @malinga_ninety9 (93k+ followers)
Lasith Malinga generally posts about cricket, his pastime activities, and his youtube channel.
Lasith Malinga FAQs
Q- What is the name of Lasith Malinga's kid?
He has two children. They are named Ekeesha and Duvin Saparamadu
Q- Does Lasith Malinga still play Cricket?
No, he retired from Cricket in 2021.
Q- Against whom did Lasith Malinga make his Sri Lanka debut?
He made his Sri Lanka test debut against Australia in 2004.
Q- Where does Lasith Malinga currently live?
It is reported that he currently has homes in Galle, Sri Lanka.
Q- What is Lasith Malinga's biggest accomplishment?
His biggest accomplishment was winning the T20 World Cup 214 with Sri Lanka.
Q- Who is Lasith Malinga married to?
Lasith Malinga was married to Tanya Perera. They got married in 2010.
Shotzi Blackheart Net Worth, Early Life, WWE, Endorsements, Achievements, Trivia
Marcus Stoinis Wife, Net Worth, Early Life, Marriage, Cars, Affairs, Property