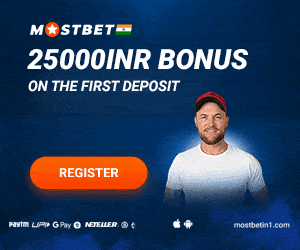 LeBron James is not only the one of greatest Basketball players of all time but is one of the biggest global icons in the world of sports. James has achieved almost everything on and off the field and might become the first active Billionaire Athlete. He is one of the richest athletes but he had to face some darker days in his early childhood.

He was born to Gloria Marie and Anthony McClelland. Anthony had a criminal record and never was involved in LeBron's life. Even his mother was just 16 when she gave birth to James. Eventually, Childhood was very difficult for James, and his mother couldn't afford the livelihood for James and allowed him to move in with Frank Walker who introduced him to Basketball.
LeBron was very athletic from childhood and sports was ideal for him. He played both Basketball and American Football during his school days and found success in both games. James took part in local Basketball tournaments and his speedy playing style made him a famous name in the local hood.

He then started playing in amateur leagues and played for Northeast Ohio Shooting Stars which was his first breakthrough. He was destined for success from childhood and won the National player of the Year award in his junior year.
LeBron started his journey in the NBA in the 2003/04 season when his hometown team Cleveland Cavaliers picked him in the NBA draft. It was just the start of his stardom and has won 4 times NBA most valuable player award in his illustrious career. LeBron is still going strong and has joined the list with the likes of Kobe, Michael Jordan.
There has always been a debate between Kobe Bryant, LeBron James, and Michael Jordan for the greatest player of all time and this debate will go on for ages but we will look at his achievements outside the Basketball court where he found even heights and is arguably the richest athlete of the current era.
LeBron James Net Worth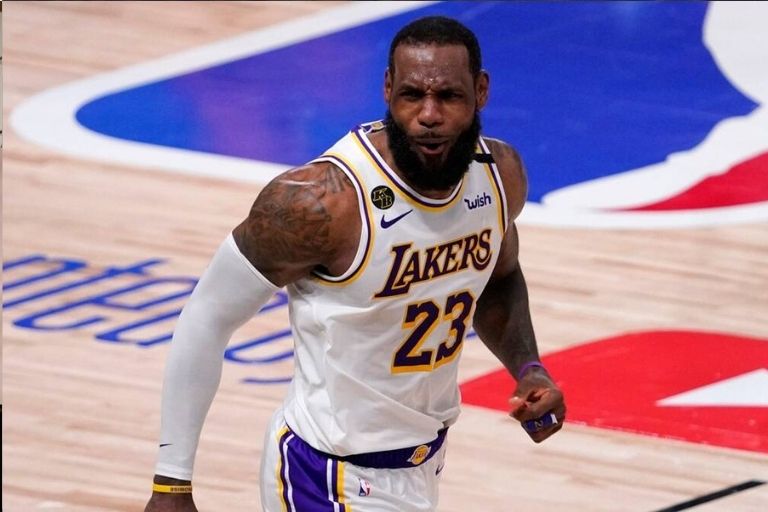 LeBron James is one of the wealthiest and successful athletes on this planet and his estimated net worth according to Forbes stands at a staggering $850 Million which is not eye-raising given the stature of this man in the world of sports. He is on his way to becoming the first active Billionaire Athlete and is expected to reach that mark by 2023-24. LeBron is a very successful entrepreneur and has been very successful with his investments. He also has stakes in English Club Liverpool FC.
LeBron James Net Worth overview

| | |
| --- | --- |
| Name | LeBron James |
| Net Worth | $850 Millions |
| Earning per Year | Approx. $95 Million |
| Profession | Basketball Player |
| Year Active | 2003 |
| Current Team | Los Angeles Lakers |
Let's now go into details of LeBron James's net worth.
LeBron James's Source of Income
NBA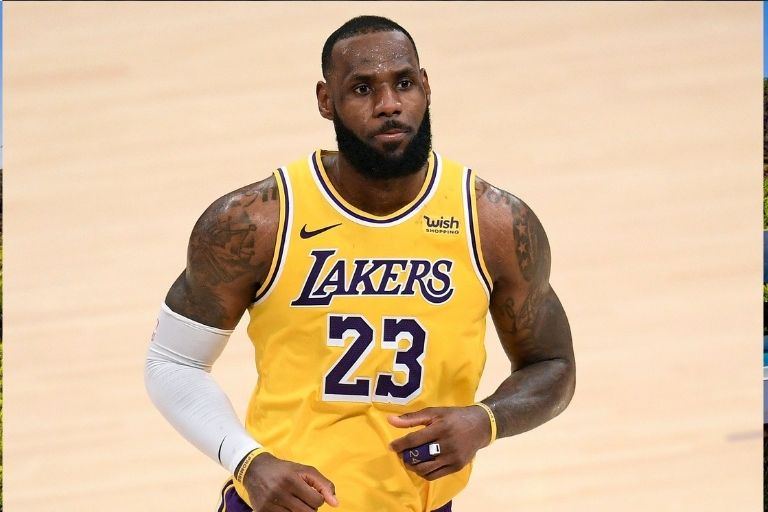 The NBA is one of the richest leagues in the world and LeBron James is the icon of this league. He currently is the 5th highest-paid player of the league and earns an estimated $40 Million. He has earned around $400 Million through salaries only in his 18 years illustrious career. He is still 36-year-old and has a few peak players left under his belt.
It all started in the 2003-04 season when his hometown team Cleveland Cavaliers picked him in the first round of the NBA draft. By that period, he had already made a few headlines in Cleveland and people had already started calling him "King James". In his debut only, he impressed everyone and became the first player from Cleveland to win the NBA Rookie of the year award.
From the 2004 season, the World witnessed real James's supremacy and he bagged a spot in the NBA All-Star team. He spent 8 glorious years with his hometown team and reached new heights but in 2010, he decided to move to Miami Heat despite having offers from almost every team but he chose Miami as his destination in search of new challenges.
He won his first championship with Miami in 2012 and next season also, he won the championship. He spent 4 seasons in Miami and won many accolades on both individual and team terms but he decided to move back to Cleveland after the 2014 season.
It was a homecoming for him and he chose Cleveland because he couldn't help Cleveland Cavaliers to break their Trophy drought in his stint. James wanted to pay back to his hometown club who had given him that much and in 2016, he finally won the championship with Cleveland Cavaliers.
After fulfilling all their dreams with his Cleveland Cavaliers, James was looking for another challenge and he chose the LA Lakers as his next destination. He revealed that LA Lakers was the one of the most active club to buy him in 2010 when he left Cleveland but he declined LA and chose Miami as it was the most optimal option at that time. But in 2018, he signed for the LA Lakers and in 2020 even won a championship with them.
| | |
| --- | --- |
| Year | Salary ($) |
| 2003/04 | 4 Million |
| 2004/05 | 4.3 Million |
| 2005/06 | 4.6 Million |
| 2006/07 | 5.8 Million |
| 2007/08 | 13 Million |
| 2008/09 | 14.4 Million |
| 2009/10 | 15.7 Million |
| 2010/11 | 14.5 Million |
| 2011/12 | 16 Million |
| 2012/13 | 17.5 Million |
| 2013/14 | 19 Million |
| 2014/15 | 20.6 Million |
| 2015/16 | 22.9 Million |
| 2016/17 | 30.9 Million |
| 2017/18 | 33.2 Million |
| 2018/19 | 35.6 Million |
| 2019/20 | 37.4 Million |
| 2020/21 | 39.2 Million |
| 2021/22 | 41.8 Million |
| 2022/23 | 44.4 Million |
LeBron James's Brand Endorsements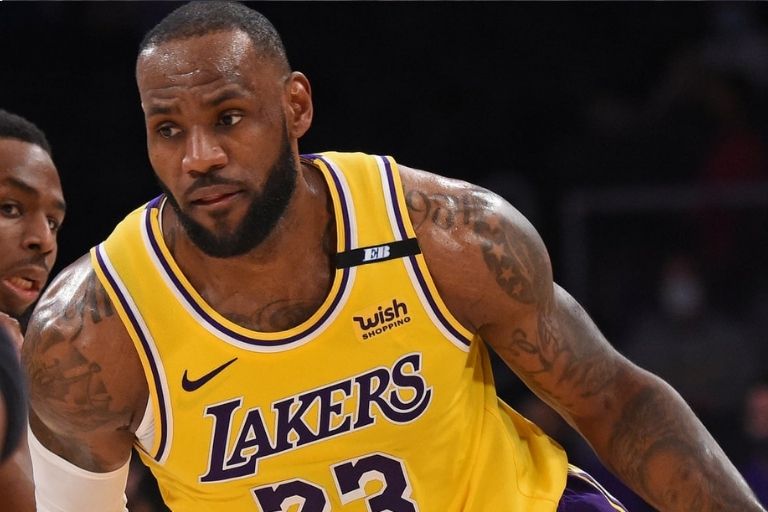 Brand Endorsements for a player like LeBron is the biggest source of income. He has made $700 Million throughout his career through brand deals only. He is a big brand in the USA and at the age of 18 only, he signed a $90 Million worth deal with Nike. The fun Fact was that he rejected Reebok who offered him $115 Million. 
In 2015, James signed a lifetime deal with Nike which is expected to be worth more than $1 Billion. Not only, Nike, but LeBron has also signed big heavy contracts with many big brands like Coca-Cola.
McDonalds
Microsoft
State Farm
Beats by Dre
Coca-Cola
Dunkin-Donuts
Baskin Robbins
Samsung
NIKE
LeBron James Social Media Appearance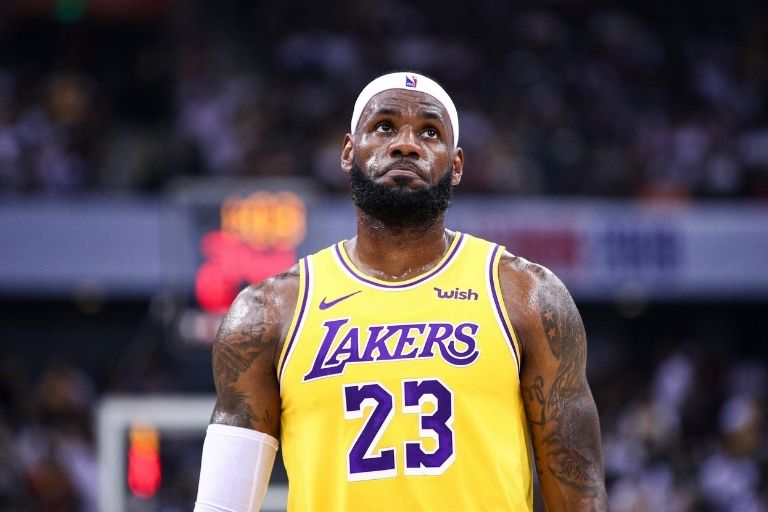 LeBron James fan following is insane around the world and even has more than 100 million followers on Instagram. He has a very chilled-out personality and his social media personifies the same. He posts regularly and even gives glimpses of his day-to-day king-size lifestyle to his fans.
| | |
| --- | --- |
| Social Media Platform | Followers |
| Instagram | 100 Million followers |
| Twitter | 50.2 Million followers |
| Facebook | 26 Million followers |
LeBron James Cars
LeBron James lives a king-size lifestyle and has a big collection of some prestigious cars. He has cars from almost every top brand which is not surprising given the amount of money he makes every year. His collection is estimated to be around $50 million which includes Yachts, Cars, Super Bikes.
| | | |
| --- | --- | --- |
| Brand | Model | Value (USD) |
| Lamborghini | Lamborghini Aventador Roadster | $670,000 |
| Ferrari | Ferrari 599 | $410,000 |
| Ferrari | Ferrari 458 Spider | $257,000 |
| Ferrari | Ferrari F430 | $149,823 |
| Mercedes | Mercedes Maybach 57S | $173,000 |
| Mercedes | Mercedes Maybach S650 | $202,550 |
| Porsche | Porsche 911 Turbo S | $203,500 |
| Rolls Royce | Rolls Royce Phantom | $455,000 – $535,000 |
LeBron James's Property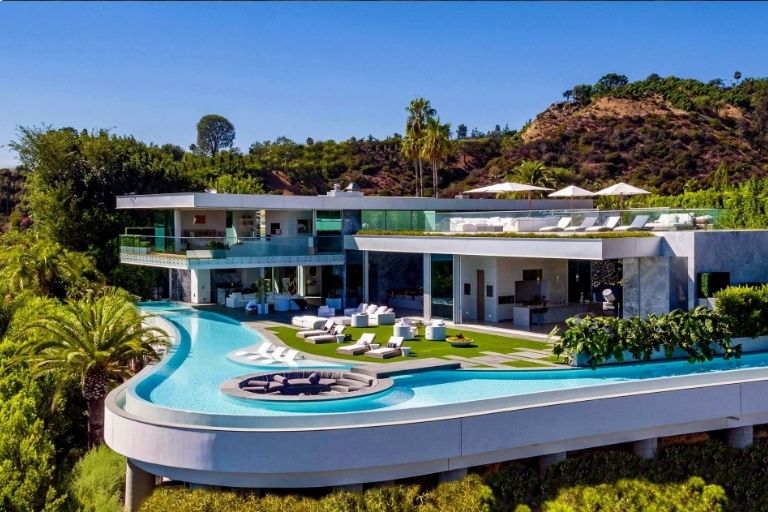 LeBron James is famous for his luxurious lifestyle and has as many as four big mansions in the USA. His total real assets are worth around $100 Million. In California only, he has three big luxurious mansions which he bought in 2015, 2017 for $21 Million and $23 Million respectively. Recently he has built a 13,000 square foot villa in Beverly Hills which is estimated to be around $36.75 Millions.
LeBron James's Investment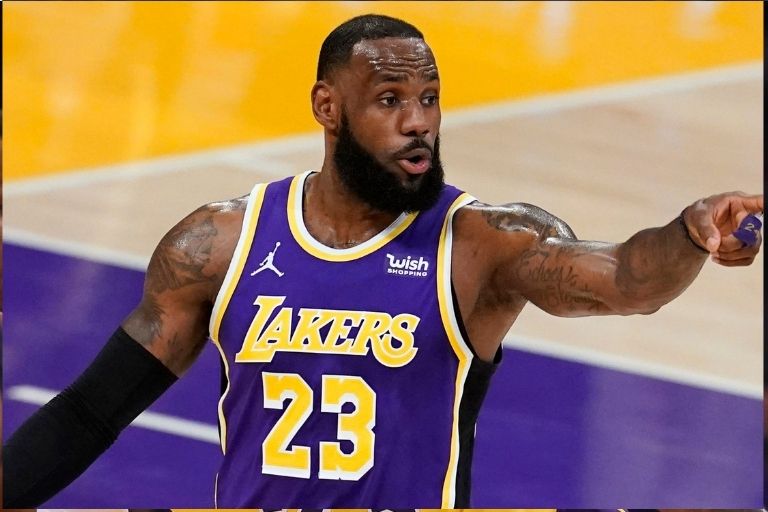 LeBron is a big-time investor and has made tons of money through his smart investments. James is managed by the LRMR sports marketing group. His investments are
1. Fenway Sports Group- $70 Million
Fenway Sports Group is similar to City football Group but Fenway holds stakes in many clubs across various sports like they own Boston Red Sox, Liverpool FC, half of Roush Fenway Racing and New England Sports Network. James is a big football fan and in 2011, he bought minority stakes in Liverpool FC.
2. Blaze Pizza- $30 Million
LeBron James was the face of Mcdonald's till 2015 and decided to invest in Blaze Pizza named company. It was a gamble for him and luckily it did wonders for him. He only had to pay close to $1 Million at that time for stakes and now Blaze is one of the fastest-growing fast-food companies and direct competition to McDonald's. They have over 300 outlets across the USA and Canada.
3. The SpringHill Company- $300 Million
LeBron James made the biggest investment in 2020 when he entered the entertainment and marketing industry with his childhood friend Maverick Carter. He named his company The SpringHill as it is the name of the apartment where he and his mother found stability in life after living with his coach's life. They raised $100 Million from renowned investors like Paul Wachter for their project.
Personal life and Family life of LeBron James
1. Family and Personal info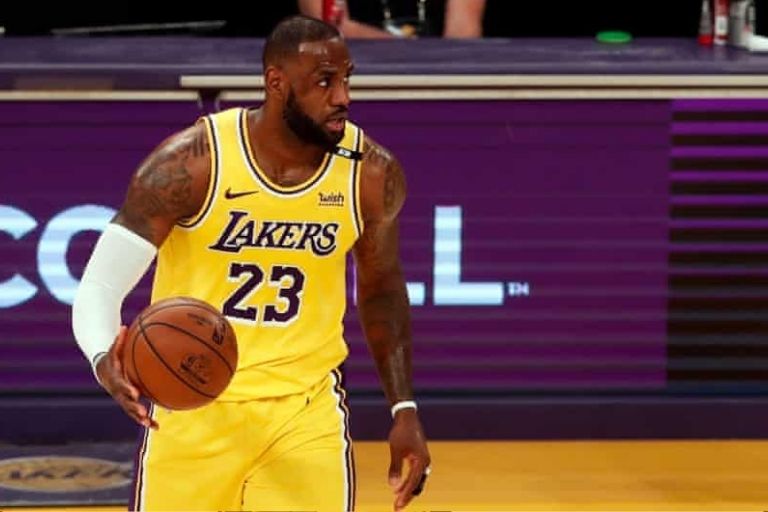 LeBron James was born on 30th December 1984 in Ohio. He had to face many complications in his childhood itself as his mother was just 16 when she gave birth to him and his father was a criminal and never was involved in his life. Her mother Gloria tried hard but couldn't find stability in earning a livelihood and decided to let James live with Frank Walker who was a local football coach. Later on their life moved back onto the right track and they moved to SpringHill apartments.
| | |
| --- | --- |
| Full name | LeBron James |
| Date of Birth | 30th December 1984 |
| Birth Place | Akron, Ohio |
| Father | Anthony McClelland |
| Mother | Gloria Marie James |
| Wife | Savannah James |
| Sons | Bronny and Bryce |
| Daughters | Zhuri |
| First NBA Pick | In 2003 by Cleveland Cavaliers |
| Position | Small forward/Power Forward |
| Height | 6'9 |
| High School | St. Vincent–St. Mary |
| Current Team | Los Angeles Lakers |
2. Favourite Things: Hobbies, Friends, etc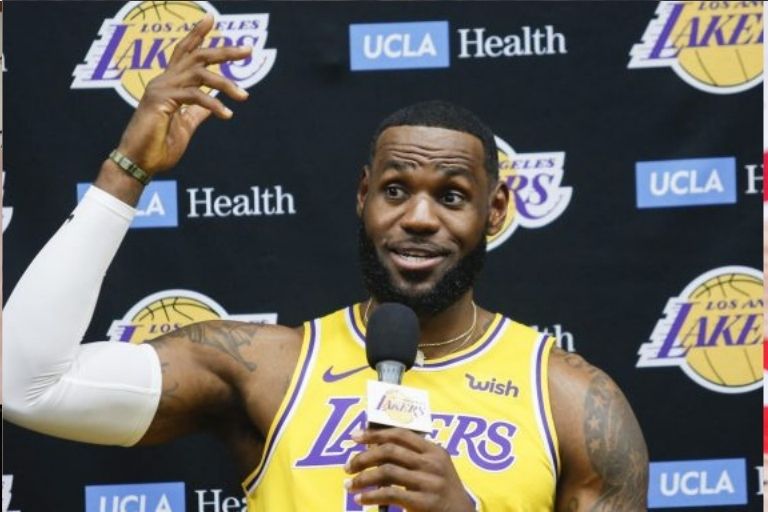 | | |
| --- | --- |
| Nickname | King James |
| Favorite Basketball Player | Allen Iverson |
| Favorite Basketball Team | New York Yankees |
| Favorite Game after Basketball | Baseball |
| Favorite Football Club | Liverpool |
| Favorite Social media platform | Instagram |
| Favorite food | Shrimp |
| Favorite Actress | Marilyn Monroe |
| Favorite Music Genre | Hip hop |
| Favorite Music Artist | Jay-Z, Kanye West |
| Favorite Color | Blue |
| Favorite Car | Ferrari |
| Favorite Movie | Gladiator, Friday |
| Favorite TV Show | Martin |
| Favorite Cartoon | Tom and Jerry |
| Hobbies | Music, Reading |
3. Affairs and Marriage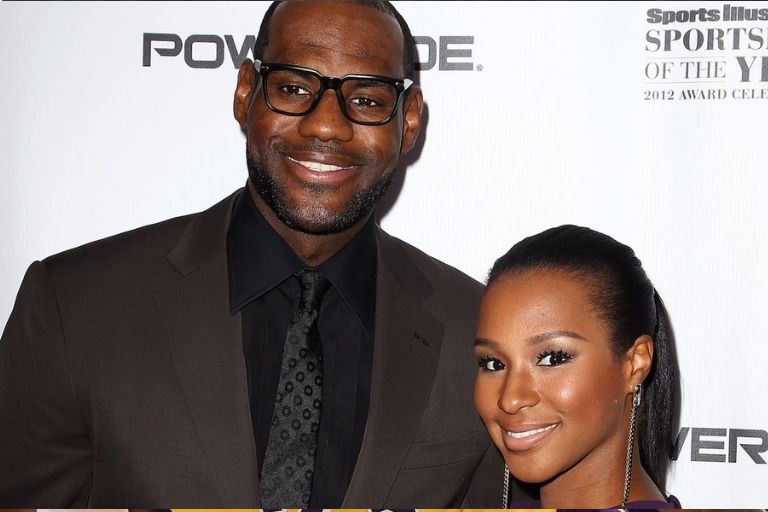 LeBron James is famous for his extravagant lifestyle but he has always been a one-woman man. He married his longtime childhood girlfriend Savannah Brinson in 2013. They met in high school and have been together ever since. James credits her for supporting him during his darkest phases of life. Although they had a very secret wedding and no one knew until they confirmed the news in front of the media.
Achievements of LeBron James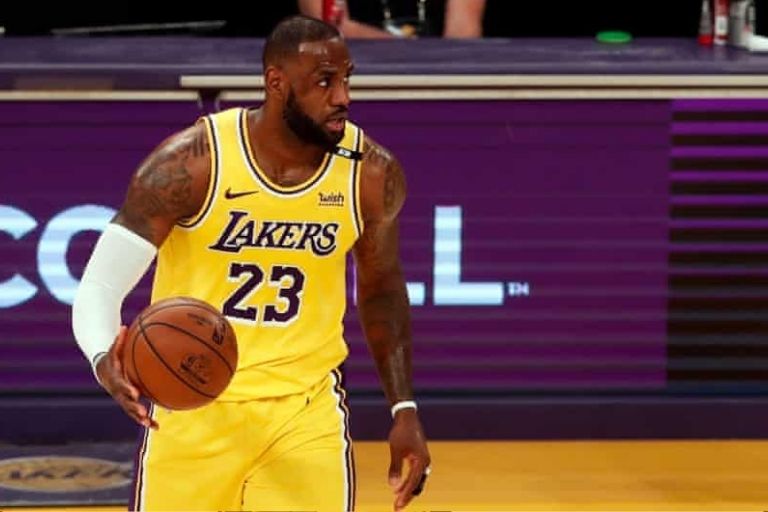 LeBron James has won NBA championship 4 times: 2012, 2013, 2016, 2016
He has been awarded NBA MVP in 2009, 2010, 2012, 2013
He has been part of the NBA All star team 17 times.
LeBron James won rookie of the year award in 2004.
LeBron James was scoring leader in 2020
He has won 2 Olympics gold medal: 2008, 2012
He was AP athlete of Decade (2010s)
He won Athlete of year award in 2020 by Time
Unknown Facts about LeBron James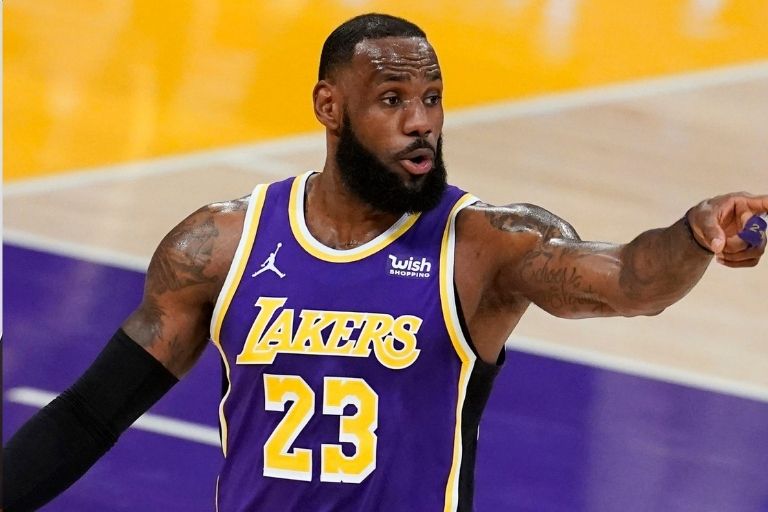 LeBron James has never met his biological father.
"King James" nickname started from his high school days.
He broke his wrist in high school which nearly ended his career.
He regularly visits his old neighborhood where he grew up.
He was diagnosed with a tumor in 2009.
He also enjoyed success in football in his early phase.
LeBron James is a huge fan of Barack Obama.
LeBron James left a $12 million Endorsement deal with McDonalds to invest in his own food outlet company.
He is part co-owner in Liverpool FC
James shoots with right hand but is left handed naturally.
FAQs about LeBron James
Q. LeBron James is from which country?
America 
Q. Is LeBron James married?
Yes
Q. How many NBA titles has LeBron James won?
4
Q. Which is LeBron James' current team?
LA Lakers
Q. Is LeBron James the co-owner of Liverpool FC
Yes
Q. Is LeBron James a fan of Cristiano Ronaldo?
Yes
Q. What is the age of LeBron James?
36
Q. What is the height of LeBron James?
6'9
Read More:-