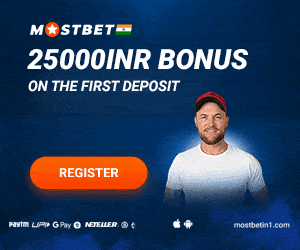 Lewis Hamilton is a British racing driver who competes in Formula One for the Mercedes team. Born on 7th January 1985, Hamilton is one of the best Formula One drivers ever.

He has won a joint-record seven World Drivers' Championship titles (tied with Michael Schumacher), and holds the records for the most wins, pole positions, and podium finishes, amongst others.
In this article, we will have a look at the Race Car drivers Net Worth, Career History, Family, Personal Details, and other key topics.

Lewis Hamilton Net Worth 2021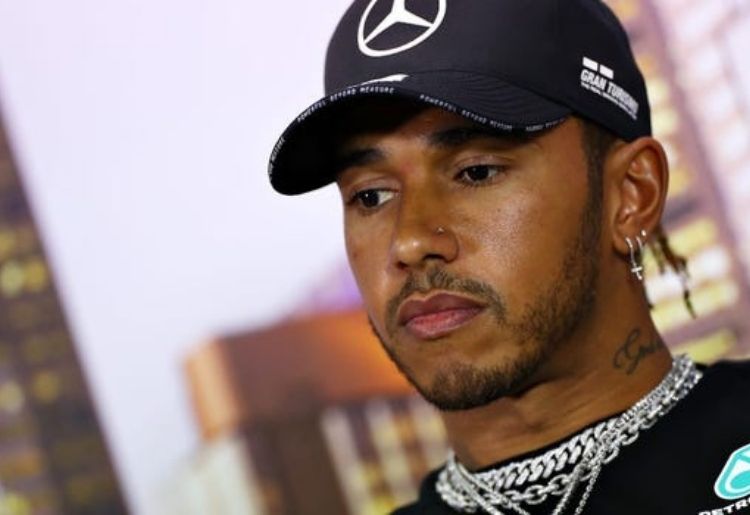 Net Worth: Lewis Hamilton's Net Worth has been estimated to be around (USD) $285 million. Hamilton is the richest and best-paid driver in Formula One. His Net Worth is an estimate of the salary that he earns racing and the endorsements that he does.

| | |
| --- | --- |
| Net Worth | $285 million |
| Born | 7th January 1985 |
| Age | 36 years |
| Country of Origin | Great Britain |
| Source of Wealth | Formula One driver |
| Last Updated | 2021 |
Salary: Lewis Hamilton's salary for the 2021 Calendar year is reportedly worth $55 million. He has extended a one-year stay with the Mercedes team and is the highest-paid Formula 1 driver in the 2021 season.
The seven-time champion is at the top of the best-paid racers for quite some time now. His salary is reportedly calculated including all the bonuses.
Lewis Hamilton Endorsements: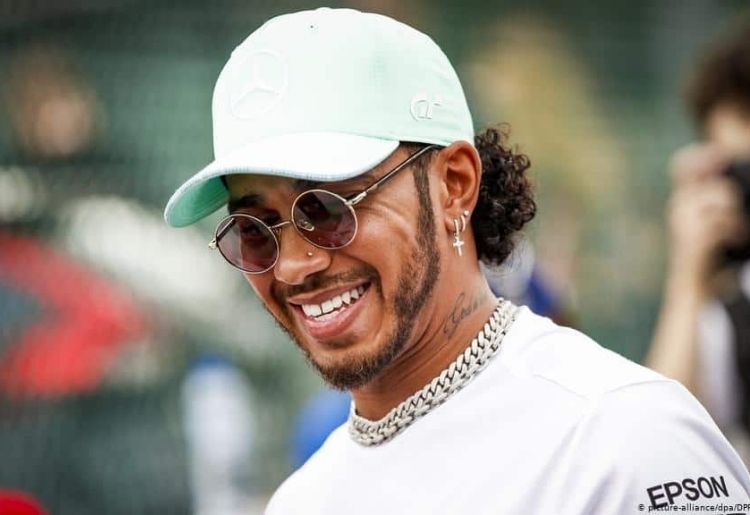 It is obvious that many brands would want to sponsor you if you are the best race car, driver. Here are some brands that Lewis Hamilton Endorses,
Mercedes-Benz
Tommy Hilfiger
Monster Energy
Puma
IWC
Sony
BOSE
Bell Helmets
MV Agusta Motorcycles
Gran Turismo Sports
Assets: Hamilton reportedly owns an 18million pound mansion in London. The house reportedly has six rooms and is located in a place with a wonderful view.

The driver moved to Linus, Vaud canton, Switzerland in 2007, citing privacy as his main reason for leaving the UK.
In 2010, Hamilton moved to Monaco, purchasing a house worth a reported £10 million. The racer also owns an apartment in Manhattan, New York which he bought for US$40 million in 2017, and an estate in Colorado where he has said he would live after his retirement.
Hamilton's amazing car collection includes,
Ferrari LaFerrari
Pagani Zonda 760 LH
McLaren P1
1966 Shelby 427 Cobra
Mercedes-Benz SLS AMG Coupe Black Series
1967 Ford Mustang Shelby GT500
Mercedes-AMG Project One
MV Agusta Lewis Hamilton edition 800RR
Teams represented by Lewis Hamilton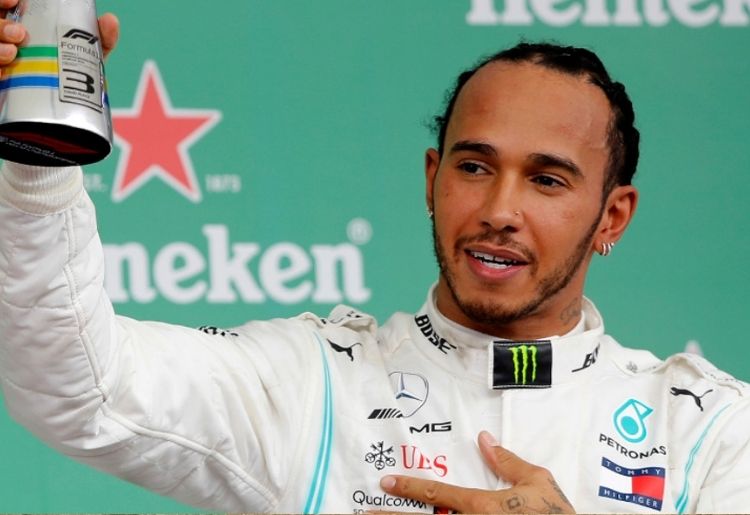 The following are the teams that Hamilton has represented in his racing career:
| | | |
| --- | --- | --- |
| Teams Represented | Series | Years |
| Manor Motorsport | Multiple GP Series | 2001-04 |
| ASM Formule 3 | Formula 3 | 2005 |
| ART Grand Prix | GP2 Series | 2006 |
| Vodafone McLaren | Formula One | 2007-12 |
| Mercedes-AMG Petronas | Formula One | 2013-Currently active |
Lewis Hamilton's racing career
Early career: Hamilton started driving Go Karts at an early age and later transitioned into the Formula 3 series with the ASM team.
Hamilton then moved to the GP2 Series with ART and won it in his first attempt. His skills were so popular that McLaren scouted him and he joined them in 2007
McLaren: Hamilton had a great start with McLaren finishing 2nd in 2007 and going on to win the Championship in 2008 with 98 points, which included 5 wins.
Following 2008, Hamilton's form dipped a bit like Red Bull, other teams started putting out better vehicles. He stayed outside the top 3 in his remaining years before leaving McLaren in 2012.
At McLaren, Hamilton finished with 22 Formula One victories and One Championship.
Mercedes: Upon signing with Mercedes in 2013, Hamilton was reunited with his childhood karting teammate, Nico Rosberg. Between 2014 and 2016, Hamilton and Rosberg would go on to have one of the best inter-team rivalries as both the drivers were in their peak form. Hamilton won the 2014,2015 Championships while Rosberg won the 2016 edition before retiring prematurely.
Hamilton won four championships in a row between 2017 and 2020. He is currently in 2nd place in the ongoing 2021 season.
Lewis Hamilton's record in the Formula One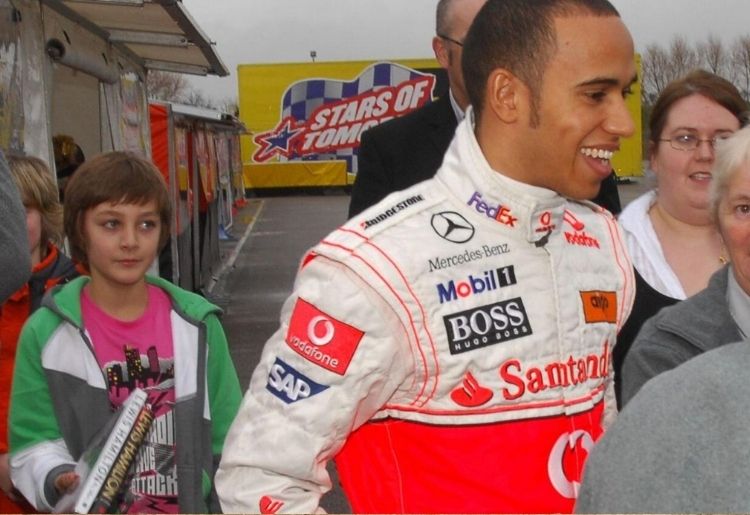 The following is Lewis Hamilton's record in Formula One. Please note that the 2021 season is still ongoing at the time of writing this article
Season
Team
Wins
Podium
Points
Position
2007
Vodafone McLaren
4
12
109
2nd
2008
5
10
98
1st
2009
2
5
49
5th
2010
3
9
240
4th
2011
3
6
227
5th
2012
4
7
190
4th
2013
Mercedes-AMG Petronas
1
5
189
4th
2014
11
16
384
1st
2015
10
17
381
1st
2016
10
17
380
2nd
2017
9
13
363
1st
2018
11
17
408
1st
2019
11
17
413
1st
2020
11
14
347
1st
2021
5
12
275.5
2nd*
Basic F1 Stats of Lewis Hamilton:
All stats are updated until 30th October 2021
Entries: 283 (283 starts)
Championships: 7
Wins: 100
Podiums: 177
Career Points: 4053.5
Pole Positions: 101
Fastest Laps: 58
Awards won by Lewis Hamilton
Formula One:
Formula One World Drivers' Championship (7 times): 2008, 2014, 2015, 2017, 2018, 2019, 2020
Formula One World Constructors' Championship: 2014, 2015, 2016, 2017, 2018, 2019, 2020
DHL Fastest Lap Award: 2014, 2015, 2017, 2019, 2020
FIA Pole Trophy/Pirelli Pole Position Award: 2015, 2016, 2017, 2018, 2020
Hawthorn Memorial Trophy: 2007, 2008, 2012, 2014, 2015, 2016, 2017, 2018, 2019, 2020
Lorenzo Bandini Trophy: 2009
Outside F1:
Laureus Breakthrough of the Year Award in 2008
Sportsman of the Year Award in 2020
Pride of Britain Award (2007)
Best Driver ESPY Award (2017)
BBC Sports Personality of the Year Award (2014, 2020)
L'Équipe Champion of Champions (2020)
Gazzetta World Sportsman of the Year (2018, 2020)
FIA Personality of the Year three times (2014, 2018, 2020)
FIA Hall of Fame in 2017
Knighted by the Queen of England
Member of the Order of the British Empire
Lewis Hamilton's Personal Info
The following are some personal details of the Formula 1 driver:
| | |
| --- | --- |
| Name | Sir Lewis Carl Davidson Hamilton |
| Date of Birth | 7 January 1985 |
| Age | 36 years |
| Place of Birth | Stevenage, Hertfordshire, England |
| Parents Name | Anthony Hamilton and Carmen Larbalestier |
| Car Number | 44 |
| Debut in F1 | 2007 Australian Grand Prix |
| School | The John Henry Newman School |
| Started racing in | 2001 |
| Citizenship | Great Britain (British) |
| Height | 1.74m (5'7″) |
| Weight | 73 kg |
| Spouse | Unmarried |
| Children | None |
| Siblings | Nicolas Hamilton, Samatha & Nicola Lockhart (half-sisters) |
| Hair Colour | Black |
| Eye Colour | Black |
| Religion | Catholic Christian |
| Known for | Professional Formula One driver |
Lewis Hamilton's Rumoured Affairs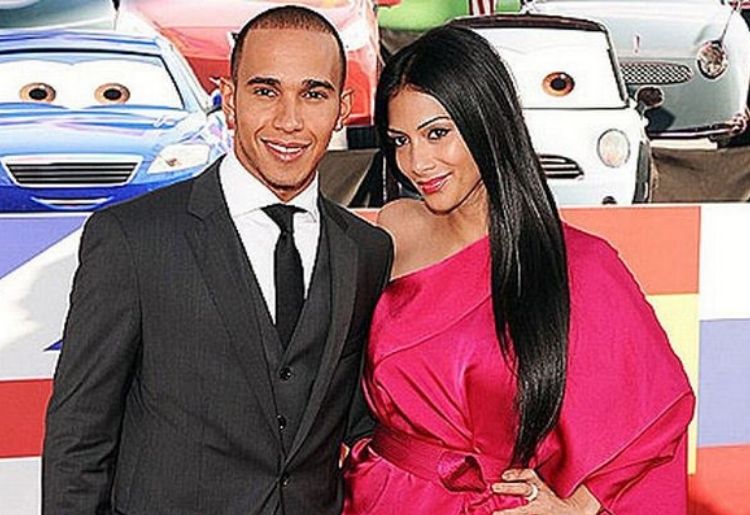 Nicole Scherzinger: She was Lewis' on-off girlfriend for more than seven years. The couple was long-distance for much of the time. The couple split for good in 2015, and the Pussycat Doll revealed she had cut all contact with her ex-boyfriend a year later.
Rihanna: The singer has been friends with Lewis for years, but they were rumored to have taken their relationship to a new level in 2015. The pair were thought to have enjoyed a summer romance as they spent time together in New York.
Rita Ora: Lewis and Rita Ora never confirmed their relationship, but they were spotted together on numerous occasions.
They even enjoyed a secret sunshine break together in July 2016, while Rita was supposedly pictured leaving his apartment. Rita also attended quite a few of Lewis Hamilton's races.
Sofia Richie: Lewis Hamilton was rumored to be enjoying a fling with model Sofia Richie in 2017.
He also sat with his rumored beau in the front row at Paris' Couture Fashion Week back in January 2017 and took her for a 'lunch date' in May of that same year.
Nicki Minaj: Reports were doing the rounds in 2018 that Lewis and Nicki Minaj were dating after they were spotted at New York Fashion Week together. But nothing was confirmed if the pair were dating at that time or not.
Lewis Hamilton's Controversies: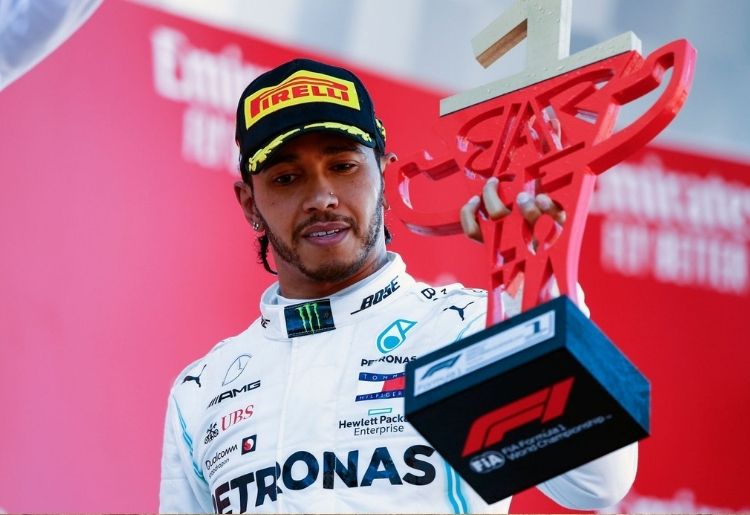 Speed Driving in France: On the 18th of December 2007, Hamilton was suspended from driving in France. He was suspended for a month after being caught speeding at 196 km/h on a French motorway. His Mercedes-Benz CLK was also impounded following the incident.
Driving Controversy in Australia: Two days before the 2010 Australian Grand Prix, Victorian Police witnessed Hamilton "deliberately losing traction" in his silver Mercedes-AMG C63, and impounded the car for 48 hours.
Following the incident, Hamilton released a statement of apology for "driving in an over-exuberant manner". After being charged with intentionally losing control of a vehicle, Hamilton was eventually fined A$500 (£288).
FAQs about Lewis Hamilton
Q.

Is Hamilton a vegan?
Yes Hamilton came out as a vegan recently
Q.

How many times has Hamilton won the F1 title?
As of 2020, He has won the F1 title seven times.
Q.

Is Hamilton the best F1 driver ever?
Hamilton is certainly one of the best F1 drivers. He is a modern great but it is hard to compare drivers of different eras.
Q.

Is Hamilton married?
No Hamilton hasn't married anyone yet
Q.

Does Hamilton have kids?
No Hamilton doesn't have any kids
Q.

Why do people call him Sir Lewis Hamilton?
He got the title of 'Sir' after being knighted by the Queen of England.
Q.

Who is Hamilton currently dating?
Hamilton is not known to be dating anyone currently.
Q.

Did Hamilton undergo racism?
Yes, he did undergo racism because he was the first black F1 driver. And was generally the only black driver in most circuits.
Read More:-