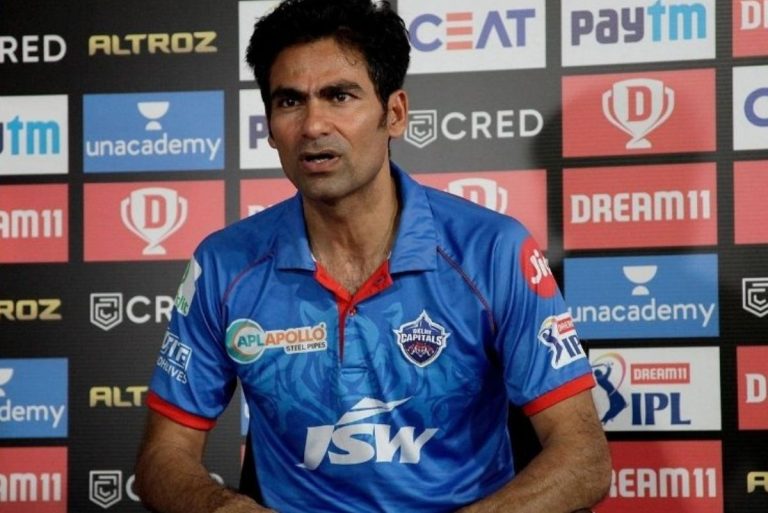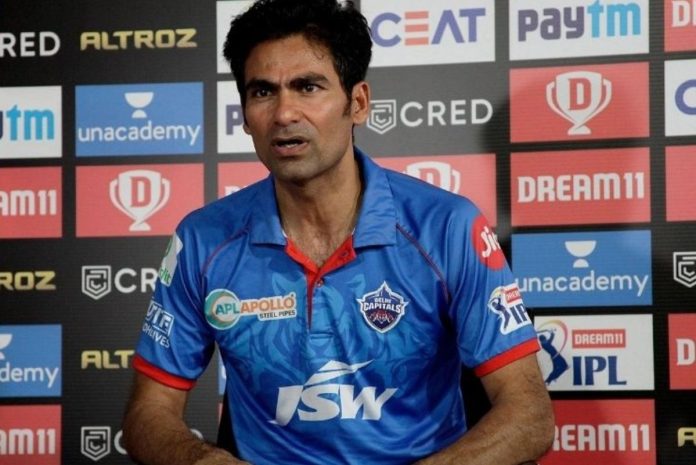 Mohammad Kaif is a former Indian cricketer who has represented the national team. Born on 1 December 1980, the Uttar Pradesh-based batsman played the Indian national team between 2000 and 2006
Kaif made his Test debut for India on 2 March 2000 vs South Africa at the young age of 20. He has represented the national team in ODIs. One of the batsman's crowning achievements came when he became the first Indian U19 captain to win the U19 World Cup in 2000.
Apart from the national team, Mohammad Kaif also played in the IPL. He won the IPL trophy with the Rajasthan Royals in 2008. Following this, he also played for the Kings XI Punjab and the Royal Challengers Bangalore. He has also been a prominent name in India's domestic circuit.
In this article, we will have a look at Mohammad Kaif's Salary, Net Worth, Personal Information, Career details, Wife, Controversies, FAQs, etc
Mohammad Kaif's Net Worth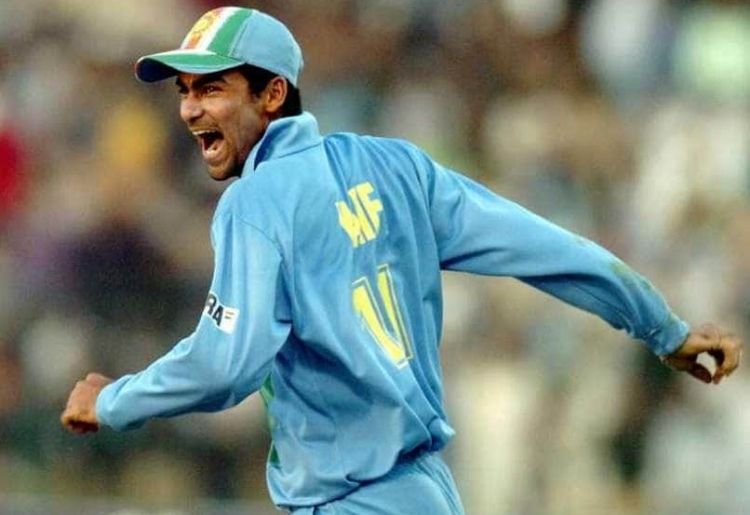 Mohammad Kaif Net Worth: Mohammad Kaif's net worth is reported to be around $2 million or 15 crores in Indian Rupees. The Allahabad-based batting allrounder has earned his net worth through endorsements, his salary during his playing career, post-career coaching roles, and his investments, etc.
| | |
| --- | --- |
| Net Worth | $2 million (INR 15 crores) |
| Age | 42 years |
| Born | 1 December 1980 |
| Country of Origin | India |
| Source of Wealth | Professional Cricketer, Sponsorships |
| Last Updated | January 2023 |
Mohammad Kaif's Salary: Over the years, Mohammad Kaif reportedly earned approximately INR 5 Crores while playing in the Indian Premier League. The maximum salary that he earned was INR 2.5 Crores (2008) which Mohammad Kaif earned while playing for the Rajasthan Royals. He earned 1 Crore with the Kings XI Punjab and 50 lakhs with the Royal Challengers Bangalore.
It is not known how much the batsman earned playing for the Indian national team and in the domestic circuit.
Mohammad Kaif's Endorsements: Here are the companies that endorsed Mohammad Kaif at a point of time in his career:
Pepsi
Britannia
Reebok
Winzo
SG cricket, etc.
Mohammad Kaif's Car Collection: The following are the cars that the batsman has had in his garage at a point in time:
Audi A4 (Rs. 47 lakhs)
Honda CRV (Rs. 27 lakhs)
Honda City (Rs. 14 lakhs), etc.
Mohammad Kaif's House: Mohammad Kaif lives at a home in Civil Lines, Allahabad. He also has a house in Sector 31 of Noida and an apartment in Gurgaon. The total worth of all these houses is around Rs. 7.50 crores.
His house in Allahabad is his base. This is where he spends the majority of his time with his family. The multi-story house is well-furnished and has lavish interiors.
Mohammad Kaif's Personal Information
The following is Indian star, Mohammad Kaif's info:
| | |
| --- | --- |
| Full Name | Mohammad Kaif |
| Date of Birth | 1 December 1980 |
| Age | 42 years |
| Place of Birth | Allahabad, Uttar Pradesh, India |
| Parents Name | Mohammad Tarif and Kaisar Jahan |
| Batting Hand | Right Handed |
| Bowling Hand | Right-arm off-break |
| Education | Chhatrapati Shahu Ji Maharaj University, Kanpur |
| Professional debut for the Indian team | 2 March 2000 vs South Africa (Test Match) |
| Citizenship | Indian |
| Height | 5′ 11″ (1.80 m) |
| Weight | 70 kg (approx) |
| Marital Status | Married to Pooja Yadav Kaif |
| Children | Kabir and Eva |
| Siblings | Mohammad Saif |
| Hair Colour | Black |
| Eye Colour | Black |
| Religion | Islam |
| Known for | Professional Cricketer |
Mohammad Kaif's Cricket Career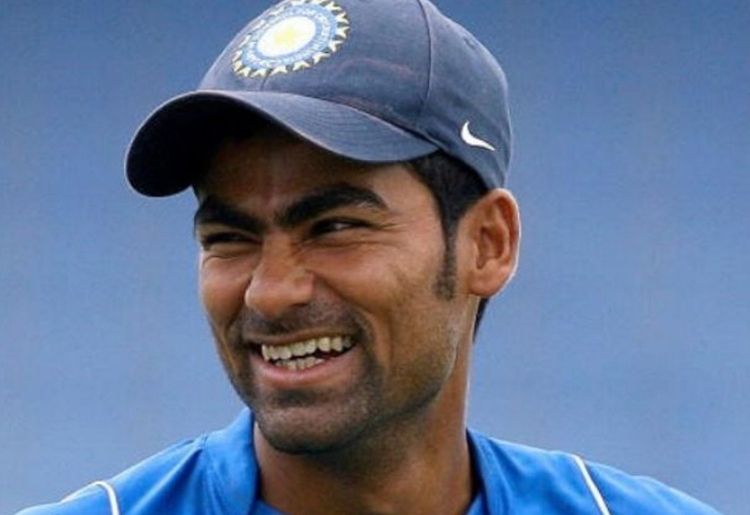 Indian National team: Having performed well for Uttar Pradesh, Kaif got his national team call-up in 2000. The Indian batsman had also captained the India U-19 side to their first World Cup victory in 2000.
Mohammad Kaif made his Indian debut against South Africa on 2nd March 2000 in a test match. Due to his patchy form, he was eventually dropped until he made his ODI debut on 28 January 2002 v England. Kaif's biggest accomplishment would come soon as he would score an important 87* as he guided India to the Natwest Series victory in 2002. This victory is still famous among the players and supporters.
Owing to his performances Mohammad Kaif was also picked up in the 2003 ICC World Cup side which lost the finals to Australia.
Also Check: Gurkeerat Singh's Net worth
Following the 2004 series vs Bangladesh, Kaif's career started to go downwards. Though the player was good as a fielder, he was inconsistent with the bat. Owing to this, Kaif was eventually omitted from the Indian side in 2006.
Mohammad Kaif played 13 Tests and 125 ODI for India, scoring 624 and 2753 runs respectively.
Indian Premier League: Kaif was picked up by the Rajasthan Royals in the 2008 IPL edition. He played all the games but just scored 176 runs. Nevertheless, the Royals did go on to win the trophy.
After being dropped in 2009, Kings XI Punjab picked Kaif in 2010 followed by the Royal Challenger Bangalore in 2011 and 2012. Kaif again underperformed for both teams. His average was under 15. Owing to this, he was not picked up in the IPL.
Mohammad Kaif eventually continued to play domestic cricket until his retirement in 2018.
Mohammad Kaif's Career Records (as of January 2023)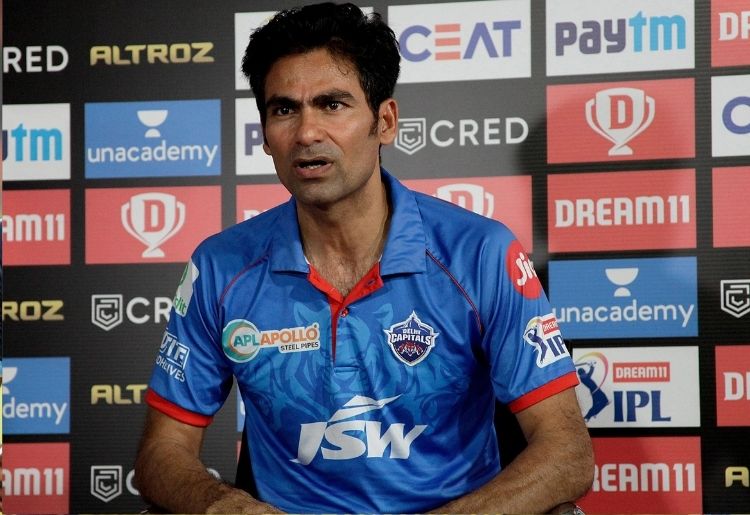 Test Matches (For India)
Matches = 13
Runs scored = 624
Batting Average = 32.84
50s = 3
100s = 1
Highest score = 148*
Catches= 14
One Day International (India)
Matches = 125
Runs scored = 2753
Batting Average = 32.01
50s = 17
100s = 2
Highest score = 111*
Catches= 55
Indian Premier League (RR, KXIP, RCB)
Matches = 29
Runs scored = 259
Batting Average = 14.4
50s = 0
100s = 0
Highest score = 34
Catches= 15
Mohammad Kaif's Accomplishments
Multiple bilateral series wins with India
Won the 2008 IPL with the Rajasthan Royals
Captained India U19 to win the ICC U19 World Cup 2000
Man of the Match in the 2002 Natwest Series (Tri-series) final, etc.
Apart from this Mohammad Kaif has won multiple other personal and team accolades with his teams in his career
Mohammad Kaif's Wife
Pooja Yadav Kaif: Pooja Yadav and Mohammad Kaif reportedly met at a party in 2007. The couple instantly connected and have stayed together since. Pooja is a journalist by profession and is herself a star in her industry.
The couple eventually got married in 2011. Since then they have been blessed by a son named Kabir and a daughter named Eva. Kaif and Pooja can be seen putting up photos together on social media all the time. They are very much in love and we hope that this continues for eternity.
Mohammad Kaif's Controversies
Small Room controversy: In his autobiography, Shane Warne recalled how Mohammad Kaif flipped out upon seeing his hotel room during IPL 2008. All the Rajasthan Royals players apart from the captain Shane Warne had gotten similar hotel rooms but Kaif allegedly walked to the receptionist and demanded a bigger one as he was a senior player.
Shane Warne had to walk to the receptionist's area and talk to Kaif before the batsman left the receptionist's area.
Rohit Sharma and Rahul Dravid appreciation Tweet: In 2022, Mohammad Kaif tweeted about how the Indian test team looked like "World Beaters" under Rohit Sharma and Rahul Dravid. But this got him the ire of a lot of fans, most of whom supported Virat Kohli.
The fans pinpointed how this team was actually made by Virat Kohli and coach Ravi Shastri and has been more or less similar since 2016. Hence, Kaif certainly would have wanted to delete that tweet upon seeing such an angry response.
Mohammad Kaif's Social Media
The former Indian international is active on social media as well
His Twitter handle is: @MohammadKaif (1.4m+ followers)
His Instagram handle is: @mohammadkaif87 (1m+ followers)
Mohammad Kaif generally posts about cricket, his pastime activities, and his friends and family.
Mohammad Kaif FAQs
Q- What is the name of Mohammad Kaif's children?
He has two children. A son named Kabir and a daughter named Eva.
Q- Does Mohammad Kaif still play Cricket?
No, he retired from professional cricket in 2018
Q- Against whom did Mohammad Kaif make his India debut?
He made his debut against South Africa on 2 March 2000 (Test Match).
Q- Where does Mohammad Kaif currently live?
It is reported that he currently lives in Allahabad, Uttar Pradesh, India.
Q- What is Mohammad Kaif's biggest accomplishment?
Mohammad Kaif's biggest accomplishment was arguably helping India win the Natwest Series in 2002. He also captained India to their first-ever U19 World Cup victory
Q- Who is Mohammad Kaif married to?
Mohammad Kaif married Pooja Yadav in 2011. 
Q- Who does Mohammad Kaif play for in the IPL 2022?
He will not be playing in the IPL 2022 as he is retired.
Read More:
Kraigg Brathwaite Net worth 2023: Income, Endorsements, Cars, Wages, Property, Affairs, Family
David Miller Net worth 2023: Income, Endorsements, Cars, Wages, Property, Affairs, Family