Neymar Junior is rated as one of the most valuable and popular faces of football making him a bankable entity. The 29-year-old Samba star is always surrounded by media attention from all over the world. His performances and transfer rumors become hot topics during football debates around the globe.
Neymar playing for french club Paris Saint-Germain since 2017 and plays a pivotal role for Les Parisiens. He represents the Brazilian national team at the international stage wearing a prestigious captain's armband. So let's have a look at both the playing and pecuniary sides of PSG star.
Neymar's salary, net worth, and market value?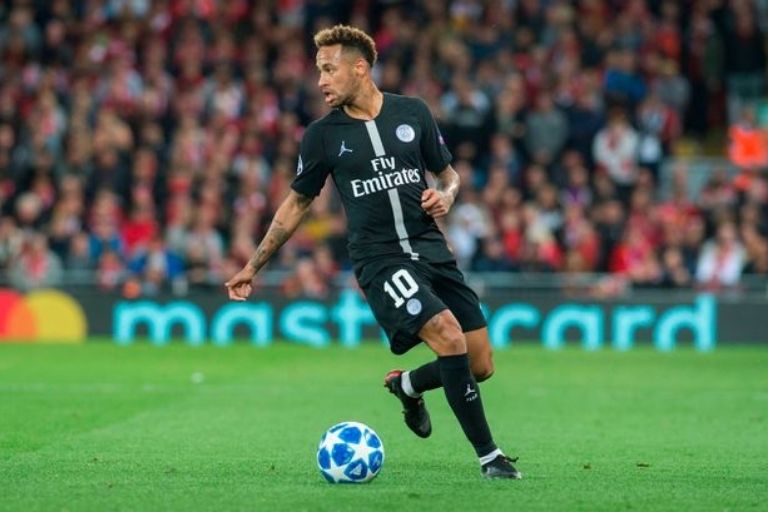 Day by day, year by year, and season by season Neymar's stocks are increasing with huge numbers. Brazilian forward's net worth is estimated at around $200 million as of 2021. His transfer market value numbers are always hot but saw a huge decline since 2019 due to his inconsistent performance. But his market value suggests that he is still the most valuable Brazilian footballer in the world.
Neymar is valued by the transfer market at $110 million which was $200 million in the 2019 year. Although the amount is subject to negotiation and may go around $150 million-plus according to situation and demand. Neymar ranks 6th in the World's highest-paid athletes earning rankings by Forbes.
| | |
| --- | --- |
| Total earnings | $95 million |
| Salary | $76 million |
| Endorsement | $19 million |
Neymar wages/earnings from Paris Saint-Germain?
In May 2021, Neymar signed a contract extension with PSG assuring his stay with the club until 2025. French capital club pays him around $44 million per year as basic wages to don PSG jerseys. The contract also has whopping bonuses if he crowns PSG with the UEFA Champions League title.
Neymar's wages breakdown in rupees:
| | |
| --- | --- |
| Per Year | ₹325 crore |
| Per Month | ₹27 crore |
| Per Day | ₹89 lakhs |
| Per Hour | ₹6180.7 |
Neymar Endorsements brands?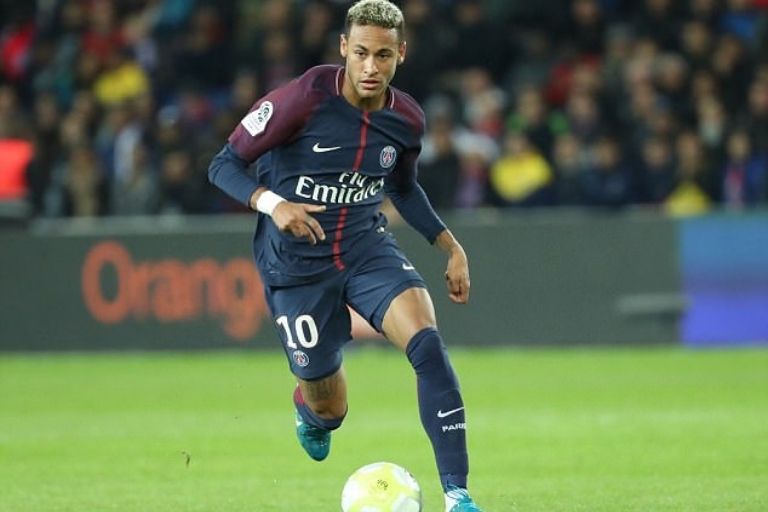 Neymar's stardom and bankable face attracted a hefty number of sponsors towards him thus making good wealth from off-pitch resources. He terminated his Nike sponsorship contract one year prior with mutual consent and opted to join Puma. Neymar is responsible for promoting Puma's products like apparel and footwear. In an association with Epic Games, he was featured in the cast of Fortnite with an in-game skin. Apart from these Neymar also has endorsements with several other brands like Flutter Entertainment, Qatar Airways, Red Bull, and Triller.
Neymar's brand name?
Neymar has a brand named 'NJR'. This brand works under his authorization and collabs with other brands like Jordan and GaGà Milano to launch products. These products include clothing, caps, and footwear with Neymar's face as a promotion. Neymar also makes all his investments through this brand.
How many movies and tv shows Neymar has in his filmography?
Neymar made a special appearance in the American action movie 'XXX: Return of Xander cage' and Brazilian comedy movie 'Os Parças' in 2017. Then he went on to appear as Monk Joao's infamous Spanish tv series 'La casa de Papel aka 'Money Heist' in 2019.
Neymar Movies, TV Shows & Webseries
| | | | |
| --- | --- | --- | --- |
| XXX: Return of Xander Cage | American action movie | Himself | 2017 |
| Os Parças | Brazilian comedy movie | Himself | 2017 |
| Money Heist | Spanish tv show | Monje Joao | 2019 |
Neymar's lifestyle & luxurious things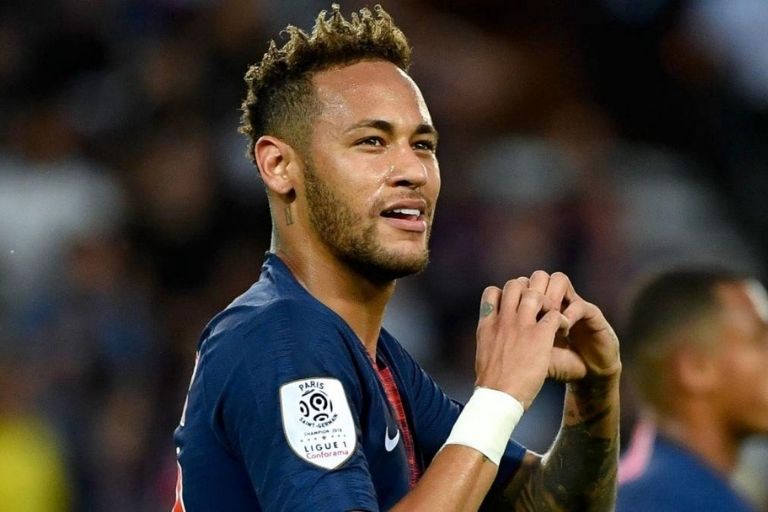 Neymar spends a high amount of money to secure a rich lifestyle through luxurious owned properties. He owns a wide range of luxurious cars, a Yacht, a luxurious mansion, and also a helicopter. Apart from this, he also owns a collection of valuable watches.
Neymar Luxurious & Supercars: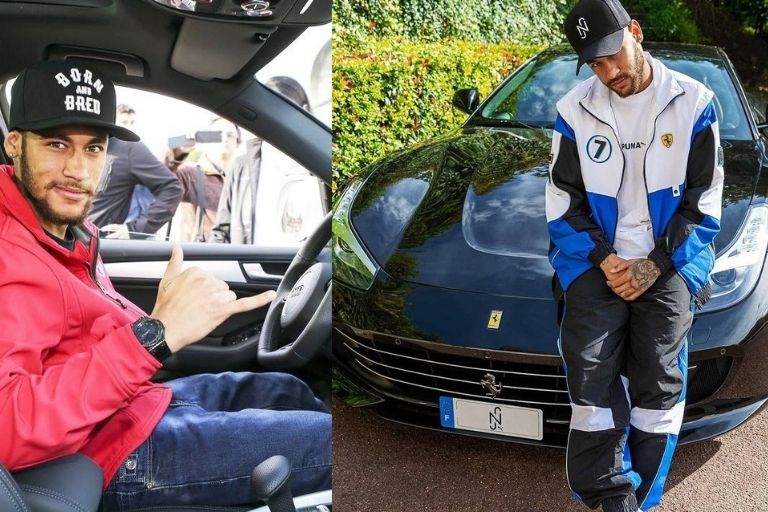 | | | | |
| --- | --- | --- | --- |
| Name | Worth in Dollars | Worth in Rupees | Colour |
| Lamborghini Veneno | $6 million | ₹45 crores | Red |
| Koenigsegg CCXR Trevita | $4.8 million | ₹35 crores | Silver |
| Lykan Hypersport | $3.5 million | ₹26 crores | Red |
| Ferrari 458 Italia | $590k | ₹4.34 crores | Yellow |
| Aston Martin Vulcan | $520k | ₹3.82 crores | Black |
| Audi R8 Spyder | $365k | ₹2.72 crores | Silver |
| Maserati Mc12 | $365k | ₹2.69 crores | Orange |
| Mercedes AMG | $355k | ₹2.64 crores | Black |
Neymar Luxurious house :
| | | |
| --- | --- | --- |
| House Type | Worth | Location |
| Owned mansion | $8 million | Brazil |
| Rental mansion | $6.5 million | France |
Luxurious things owned by Neymar:
| | | |
| --- | --- | --- |
| Type | Name | Worth |
| Yacht | Unknown | $8 million |
| Private Jet | Embraer Legacy 450 | $15 million |
| Helicopter | Airbus H-145 | $14.5 million |
Neymar Girlfriend?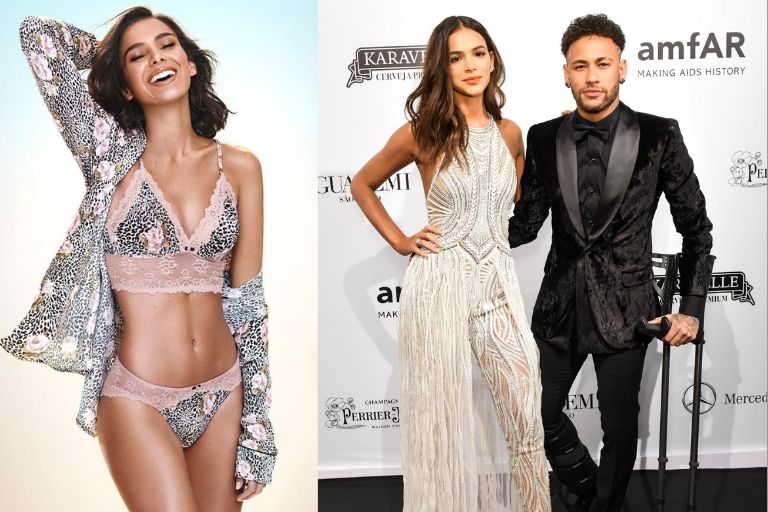 Neymar has been rumored to dating around 23 partners till now but only four of them have been confirmed. He also has one son from his long-time relationship with Carolina Dantas.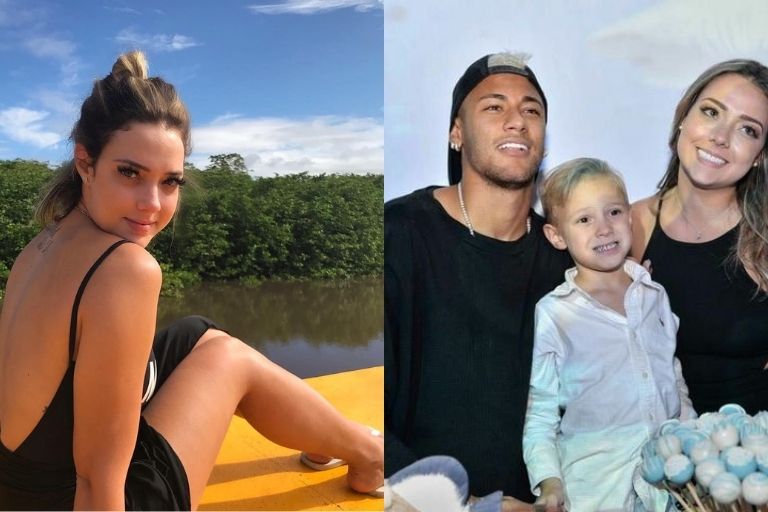 | | | |
| --- | --- | --- |
| Name | Years | Length |
| Carolina Nogueira Dantas | 2010-2011 | 1 month |
| Daniela Carvalho | 2011-2011 | 2 months |
| Bruna Marquezine | 2013-2018 | 5 year 8 months |
| Natalia Barulich | 2019-present | Dating |
Neymar Football career
Rise at Santos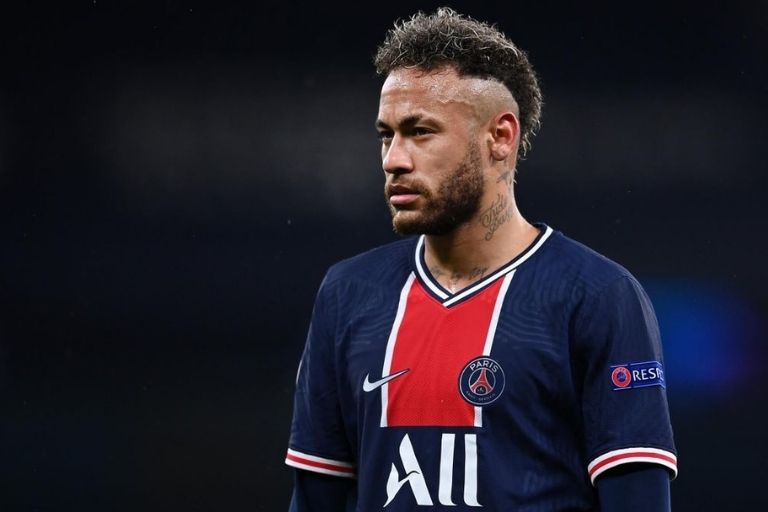 Neymar came from the youth ranks of Santos and soon he made his name in Brazilian club football. While playing for São Paulo-based club, he attracted interest from many top European clubs. The list includes some popular clubs like Chelsea and West Ham United but he decided to stay in Brazil and polish himself until shine. Neymar received global recognition in 2011 when his solo goal against Flamengo in the Brasileirão Série A won him FIFA Puskás Award. He was the runner-up of the 2012 FIFA Puskás Award too and also won two consecutive South American Footballer of the Year awards in 2011 and 2012.
| | | | | |
| --- | --- | --- | --- | --- |
| Years | Appearances | Goals | Assists | Trophies |
| 2009-2013 | 134 | 70 | 35 | 6 |
Trophies: 3 × Campeonato Paulista, 1× Copa do Brasil, 1× Copa Libertadores, 1× Recopa Sudamericana
Neymar's Domination with Barcelona
In 2013, Neymar finally joined European football making a $67 million move to Catalan club. He took his time to settle down and adapt to Spanish football. After Luiz Suarez's arrival, Neymar formed a deadly trio with him and Lionel Messi thus the 'MSN trio' went on to conquer the world.
The trio won the treble in the 2014-15 season, domestic double in the 2015-16 season, and registered whopping 253 goals in those two seasons. 2014-15 season still remains as Neymar's best performance at Barca as he also finished 3rd at Ballon d'Or rankings.
| | | | | |
| --- | --- | --- | --- | --- |
| Years | Appearances | Goals | Assists | Trophies |
| 2013-2017 | 186 | 105 | 76 | 8 |
Trophies: 2 × La Liga, 3 × Copa del Rey, 1 × Supercopa de España, 1 × UEFA Champions League, 1 × FIFA Club World
Neymar Controversial move from Barcelona to PSG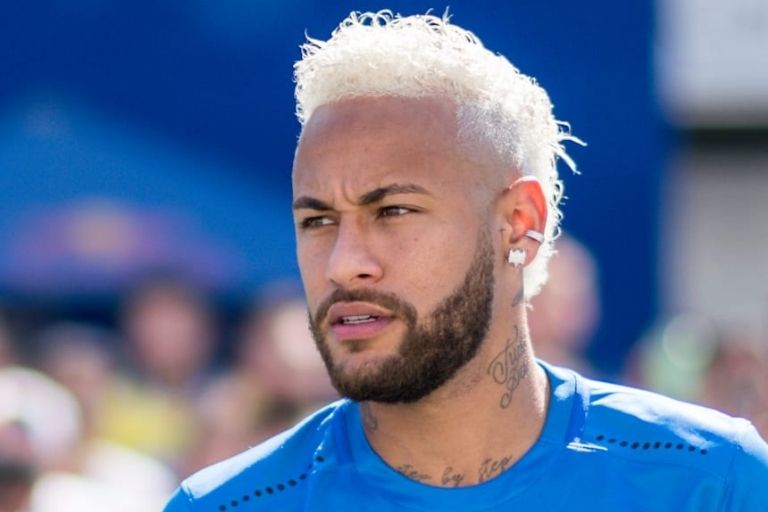 In 2017, Paris Saint-Germain triggered his release clause of $263 million making him the most expensive transfer in the history of this game. Barca was unwilling to sell their key player but he himself wanted a move to the French side thus activated his buyout clause.
His new PSG contract made him the highest-paid footballer at that time leaving behind stars like Lionel Messi and Cristiano Ronaldo. Since then the rumors of his Barcelona return sets transfer market affairs on each and every occasion.
Neymar only participated in 30 matches of his debut season at the French club registering 28 goals and a domestic treble. He had a magical run in 2019-20, gaining back fan's support and finishing UEFA Champions League as runners-up.
It was PSG's first final appearance in UEFA Champions League and they lost it by 1-0 to German club Bayern Munich. Neymar and company took revenge on Champion League final defeat from Bayern by knocking them in Quarterfinals but bowed out from semifinals by Manchester City.
| | | | | |
| --- | --- | --- | --- | --- |
| Years | Appearances | Goals | Assists | Trophies |
| 2017-present | 116 | 87 | 52 | 10 |
Trophies: 3 × Ligue 1, 3 × Coupe de France, 2 × Coupe de la Ligue, 2 × Trophée de Champions
Selecao
Neymar had a strong domestic performance on back, but he still failed to make a cut in Brazil's squad for the 2010 FIFA World Cup. Over 14,000 fans signed a petition to add him, but coach Dunga was still omitted from the 23 men Brazilian squad. He topped the goalscoring charts in the 2011 South American Youth Championship and helped Brazil to clinch the title through nine goals. Although he was satisfied with a silver medal in the 2012 London Olympics.
He made a great comeback and won a gold medal for his nation in the 2016 Rio Olympics. In 2013, Neymar helped Selecoa to win FIFA Confederations Cup and also received Golden Ball for being the best player in the tournament.
Neymar was ruled out of the 2014 FIFA World Cup after an injury in the quarterfinals but earned global recognition by scoring four goals in five games. He stands on 68 international goals for Brazil being the nation's second-highest goalscorer of all time just behind Pele's tally of 77 goals.
| | | | | |
| --- | --- | --- | --- | --- |
| Years | Appearances | Goals | Assists | Trophies |
| 2010-present | 111 | 68 | 48 | 2 |
Trophies: 1 × FIFA Confederations Cup, 1 Olympic Gold medal, 1 × Olympic Silver medal
Neymar Social Media Appearence
| | | | |
| --- | --- | --- | --- |
| Platform | Followers | Unknown Facts | Profile Links |
| Instagram | 154 million | 17th highest followed account and 3rd highest followed as footballer account | Click Here |
| Facebook | 83 million | 23rd highest followed account, 3rd highest followed as footballer account and 5th highest followed as football-related account | Click Here |
| Twitter | 54.2 million | 22nd highest followed account and 2nd highest followed footballer account | Click Here |
Unknown & Interesting facts about Neymar: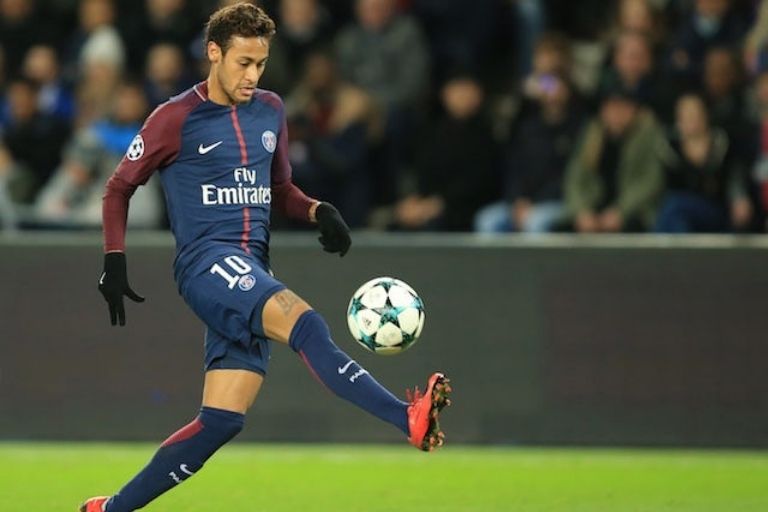 Neymar is a huge DC superhero Batman fan. He shares Batman pictures on his social media wall and tattooed Batman and Spiderman on his back. He also customizes a large part of his mansion with a Batman theme.
Neymar became the father of his son David Lucca only at the age of 19. He got such a huge responsibility of being a father in his teenage days.
Galactico's side Real Madrid made a lot of attempts to get his signature when he was with Santos. Real Madrid's scouts saw a true Galactico in Neymar at a very young age and the club tried their best to bring him to Madrid. Royal whites also tried to a pre-contract agreement with him, but Santos blocked the talks and Santos president Luis Ribeiro threatened Madrid to report it to FIFA.
FAQs about Neymar Junior
Is Neymar leaving Paris Saint-Germain?
Neymar recently signed a contract extension with Paris based club and PSG's board is also happy to accommodate him along with Kylian Mbappe. Although the board's intentions are clear that they expect Champions League glory from the duo. Neymar was on verge of completing this task in the 2019-20 Champions League final but failed.
So if PSG once again fails to triumph UCL title then they'll be willing to offload Neymar. Then Neymar might move back to Spain either at Real Madrid or at Barcelona. These two are only possible destinations for the Brazilian star if he decides to move considering both clubs are in search of next-generation galacticos.
How many members are there in the Neymar family?
Neymar Junior got his name from his father Neymar da Silva Santos Senior who is also his agent. He oversees Neymar's contract, wealth, financial aspects, and also family whenever Neymar goes on duty. His mother Nadine Santos divorced Neymar Senior in 2016 after 25 years of marriage.
She generated a buzz when she dated 24-year-old Spanish gamer, Tiago Ramos when she was 53 years old. Neymar shares a very close bond with his sister Rafaella Santos. He also tattoed her face on his body to show his platonic love towards her. He also has a son named David Lucca who was born in 2011 to his former partner Carolina Dantas.
Who is the best friend Neymar?
Neymar has a very friendly nature and has a number of best friends both on and off-field. He shares a great bond with French forward and next-generation superstar Kylian Mbappe. His close friend list includes a lot of ex and current teammates like Lionel Messi, Luis Suarez, Dani Alves, Gabriel Jesus, and Coutinho.
A media outlet reported that Neymar pays around €11k to his five friends to accomplish him on vacation trips. These fives are his childhood friend Jo Amancio, personal photographer and marketing collaborator Glimar Cebola Araujo, leisure organizer Guilherme Pitta, Alvaro Costa, and his family business advisor Gustavo Almeida.
Does Neymar follow any superstitions?
Neymar recently revealed that he always talks with his father Neymar Senior before games, who also represents him as an agent. Neymar uses music as a keyway to refresh his mind before the game thus he was always seen with headphones and large speakers while arriving at the arena including the Champions League final night. He always recites small prayers before games to seek god's blessings to perform. He attends a toilet session before every game to avoid nature calls and uncomfortable situations.
What are Neymar's religious beliefs?
Neymar's family follows the Christian religion. He always counts on God for everything and also frequently wears a cross necklace. He runs many churches in his country and tattooed a cross on his body as well. Neymar wore a headband written '100% Jesus' during Champions League winning celebrations. He reportedly donates 10% of his income to the church.
Does Neymar participate in charities?
Neymar is often seen in videos promoting a charity or spreading health-related awareness. He made huge efforts to improve water, sanitation, and health facilities in impoverished communities of Brazil. He joined Waves for a Water charity in 2014 to ensure clean water to needy communities of his country.
In 2020, Neymar anonymously made a donation of $950k to UNICEF and a benefit fund in a fight against coronavirus pandemic. He organizes a charity match to raise food for needy families every year with his friend and footballer Nene in Jundiai.
Who is Neymar's Idol?
Once Neymar revealed that he was a big Palmeiras fan while growing up and idolized four Palmeiras players Rivaldo, Evair, Marcos, and Alex. He also admitted that he idolizes Brazilian forward Robinho and Argentine star Lionel Messi. And Robinho also inspired him to move to Real Madrid and build a career like him. Apart from them, he is also a big admirer of Brazilian legends Ronaldinho and Kaká.
Is Neymar alcoholic?
Neymar is fond of partying with his friends on yachts or his mansions. But he prefers having RedBull energy drinks or water during parties. He also revealed that he consumes alcohol only on special occasions like winning the Champions League.
The ideology behind Neymar tattoo?
Samba star is a big fan of tattoos. Neymar has more than 25 tattoos on his body. He expresses his feelings, desires, and way of life through these stylish tattoos. Neymar tattoed his son Davi Lucca and his sister Rafaella Santos' face on his biceps to express his love towards them.
How many courts cases Neymar faced?
After his PSG move, his former FC Barcelona filed a lawsuit against him to return €14 million bonuses he received during contract renewal. Earlier in 2020, the court ruled the case in Barcelona's favor and ordered Neymar to pay the remaining 6.7 million euros to dismiss the case. Eventually, the dispute ended reached an amicable settlement in 2021. However, Barcelona still did not publicly reveal the issues between the club and him.
Does Neymar play any sport except football?
Neymar played street football and Futsal in his childhood days. He also initiated RedBull Neymar's five tournaments which had five-a-side futsal teams from all over the world. Neymar was often seen with football freestylers like Sean Garnier in YouTube videos.
The Brazilian footballer is also a big basketball fan and built a basketball court in his house. This basketball court also has special murals of NBA greats Michael Jordan, Kobe Bryant, and LeBron James.