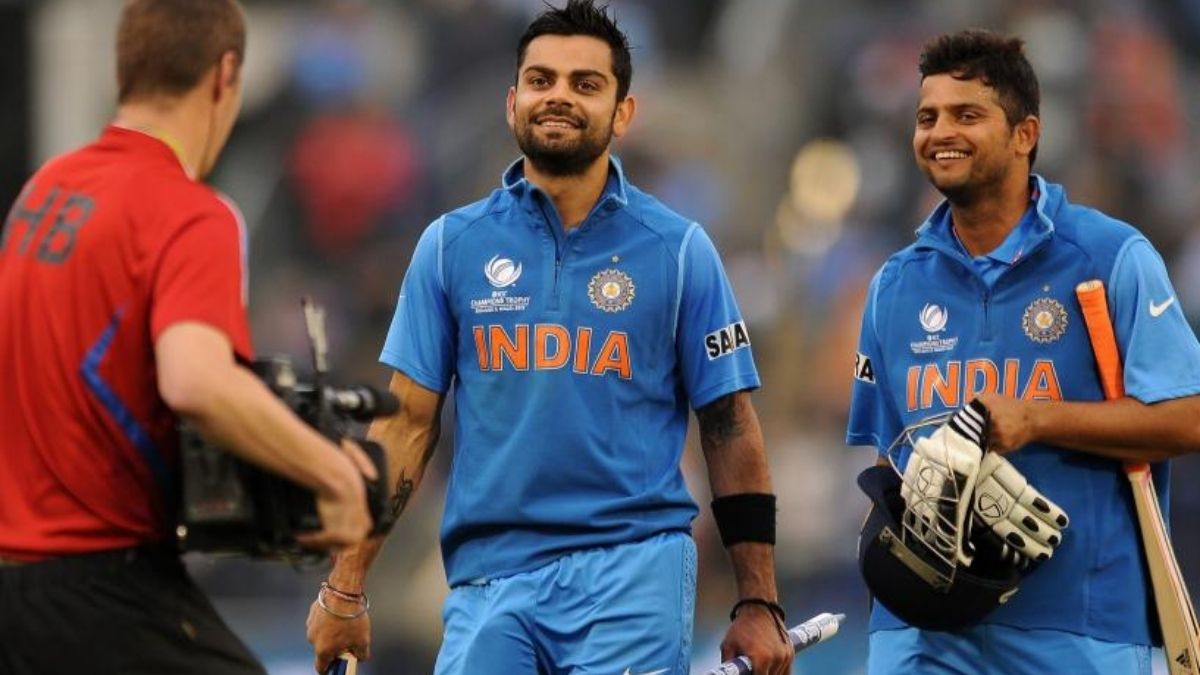 Suresh Raina is one of the most selfless cricketers to ever step on the cricket field and his achievements for India is hard to match. He made his India debut in an era that produced many greats like Virender Sehwag, MS Dhoni, Yuvraj Singh. He made his India debut at the young age of 19 but he had to make many sacrifices to reach that center stage.
Suresh Raina hails from Ghaziabad but at age of 12, he decided to focus solely on cricket then had to shift to Lucknow for better opportunities and training facilities. He used to live in a hostel and then took admission to Guru Gobind Singh Sports College. He was a bright kid from his younger days and even captained Uttar Pradesh under-16 which gave him the opportunity to represent India under-19 team at an age of 15 and a half.
At age of 16 when most children are about to appear for board exams, Suresh Raina made his Ranji debut against Assam. He lived up to his early expectations and got selected for the Under-19 World Cup and scored 3 half-centuries which gave him the scholarship to train at Australian Cricket Academy. He finally made his debut against Srilanka in 2005.
During that phase, he was in and out of the team but IPL changed his career completely. When Dhoni was appointed India's captain, he clearly wanted fit and sharp cricketers and Suresh Raina was top of that list. He became a regular in the Indian team and even became the first Indian to score a T20 hundred. Suresh Raina was also part of the 2011 World Cup-winning team and his knock against Australia is written with golden words in Indian cricketing history.
Suresh Raina was India's key player in the 2011-15 phase and produced many memorable partnerships with MS Dhoni down the order but his short ball problems always exposed him. He struggled with short balls throughout his career and eventually it was one of the reasons behind his downfall in international cricket. After 2015, he was out of the Indian team for most of the time but also made comebacks here and there but couldn't cement his place.
He shockingly announced his retirement from International Cricket in 2020 on the same day as MS Dhoni. He was just 33 years old and could have offered one or two years but he decided to hang up his boots. Raina has left a very big legacy in Indian cricket and in this article we will discuss his wealth, income, assets.
Suresh Raina Net Worth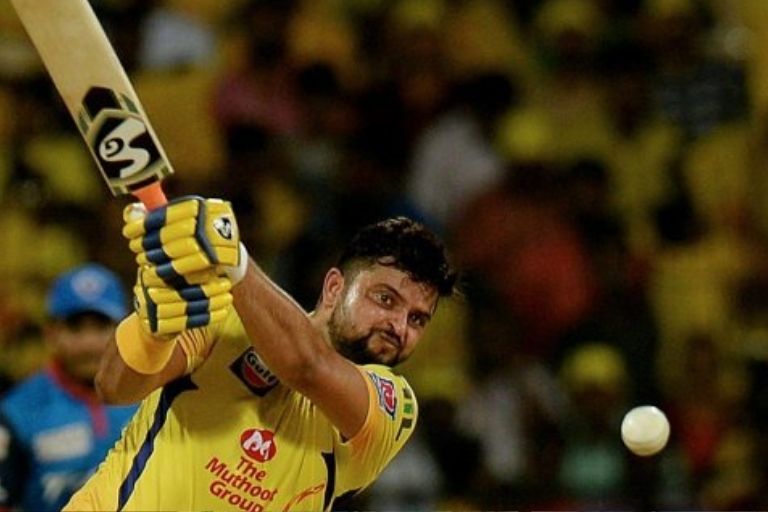 Suresh Raina is one of the richest cricketers of India and his stature in Indian cricket is very high. Even though he is retired but still has a big brand value and because of this, his net worth is around 185 crores. His major chunk of earnings is generated through endorsements but he is also a successful entrepreneur.
Suresh Raina Net Worth over the years
| | |
| --- | --- |
| Year | Net Worth (in rupees) |
| 2018 | 140 crores |
| 2019 | 164 crores |
| 2020 | 178 crores |
| 2021 | 185 crores |
Let's now go into details of Suresh Raina's net worth.
Suresh Raina's Source of Income
IPL
IPL has played a big role in Raina's career and there is a reason behind his nickname "Mr. IPL". Suresh was not a regular in the Indian team but it was his IPL performance that made selectors select for the Indian team and give him a long run. He has till now only featured for Chennai Super Kings and in their absence during 2016 and 2017, he shifted his base to Gujarat Lions.
He is a fan Favorite of Chennai fans and they call him "Chinna Thala". He has been a key member of Chennai Super Kings in all seasons and even has never entered auctions after inaugural 2008 auctions. He might go under the hammer next season if Chennai decides against retaining him as he will be 35 years old for next season.
| | |
| --- | --- |
| Year | Salary (in rupees) |
| 2008 | 2.6 crores |
| 2009 | 2.6 crores |
| 2010 | 2.6 crores |
| 2011 | 5.98 crores |
| 2012 | 5.98 crores |
| 2013 | 5.98 crores |
| 2014 | 9.5 crores |
| 2015 | 9.5 crores |
| 2016 | 9.5 crores |
| 2017 | 12.5 crores |
| 2018 | 11 crores |
| 2019 | 11 crores |
| 2020 | 11 crores |
| 2021 | 11 crores |
Suresh Raina's Brand Endorsements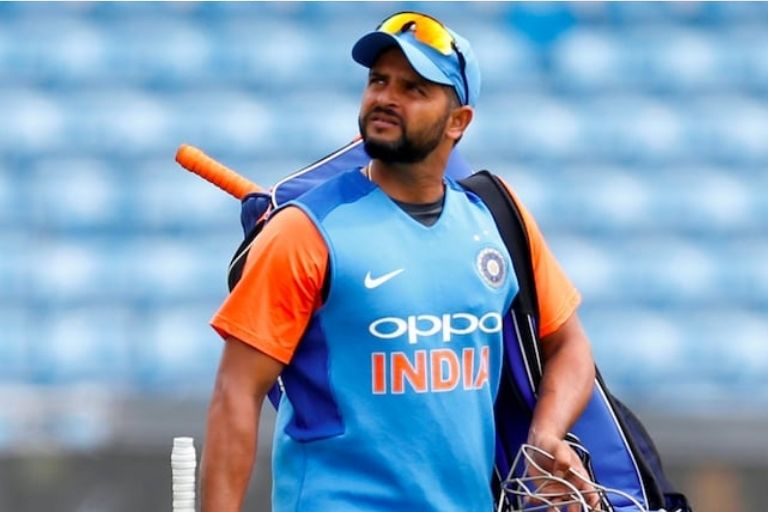 Even though Raina retired from International Cricket but still has a big brand value. He is a brand ambassador of many brands like Peter England, Boost Energy. He reportedly earns 6 crores yearly through his various endorsements.
Pepsi
CEAT
Adidas
IPOL
Boost
Peter England
BKT
SG
Maate Care
Sparkle Box
Howzat
Suresh Raina Social Media Appearance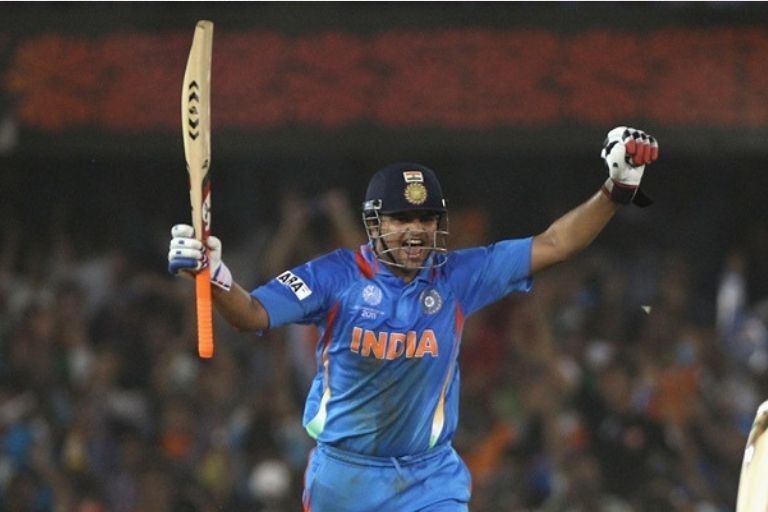 Suresh Raina is very active on social media these days, especially after retirement. He is a fan of cooking and likes to cook for his friends and family. He often shares pictures from his day-to-day life and his love for cooking.
| | |
| --- | --- |
| Social Media Platform | Followers |
| Instagram | 17.5 Million |
| Facebook | 6 Million |
| Twitter | 19.1 Million |
Suresh Raina Cars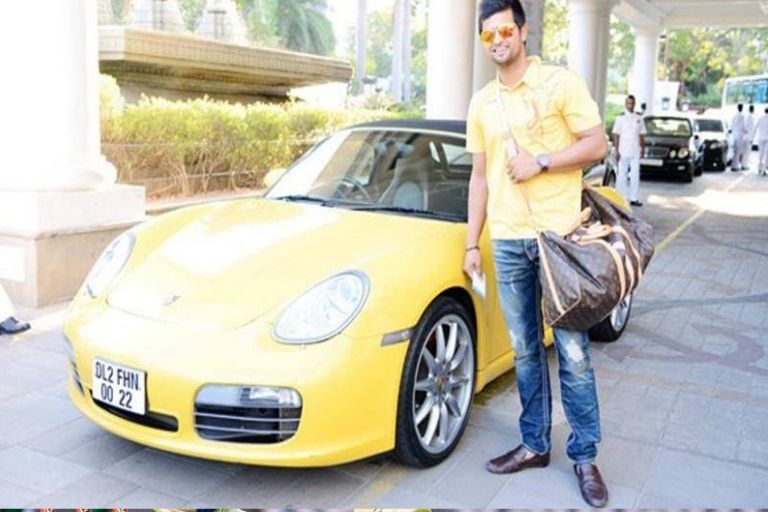 Suresh Raina is a huge fan of cars and has many big cars in his prestigious luxury collection. He is often seen riding his Porsche on the roads of Ghaziabad. Suresh Raina also was spotted on the Noida international race circuit also riding his Mini Cooper.
| | | |
| --- | --- | --- |
| Brand | Model | Value (INR) |
| Porsche | Porsche Boxster | 1.6 crores + |
| Mini Cooper | Mini Cooper Countryman | 45 Lakhs + |
| Mercedes | Mercedes-Benz GLC | 65 Lakhs + |
| BMW | Unknown | Unknown |
| Range Rover | Unknown | Unknown |
Suresh Raina's Property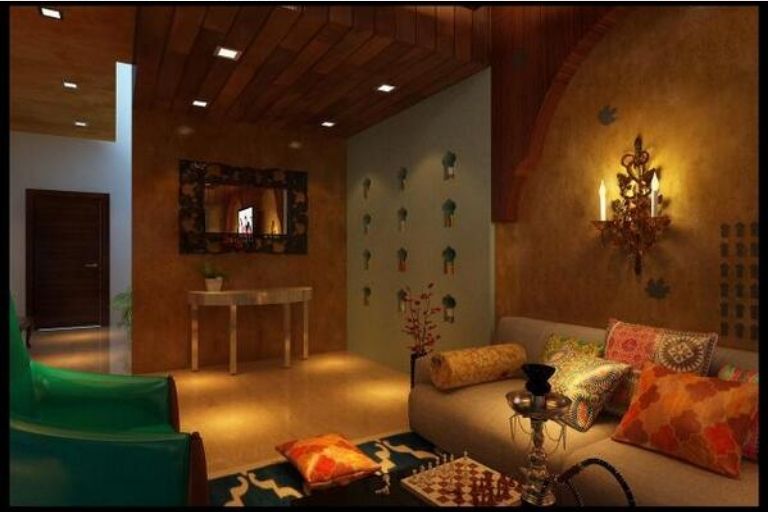 Suresh Raina is Kashmiri Pandit who settled in Ghaziabad. He owns a luxurious Mansion in his hometown which is worth around 18 crores. His house has a big garden and all the luxurious stuff. Raina also owns some properties in Jammu and Kashmir as his ancestors are from there. He owns many properties across but most of them are for investment purposes only.
Personal life and Family life of Suresh Raina
1. Family and Personal info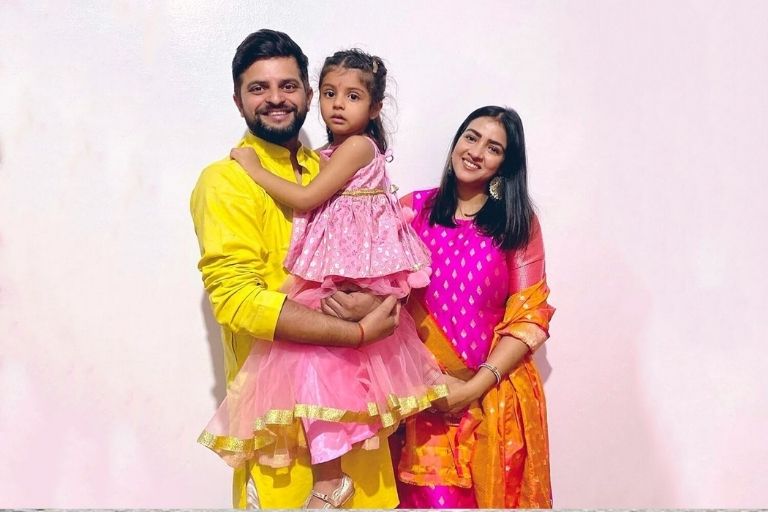 Suresh Raina was born on 27th November 1986 in Muradnagar, Uttar Pradesh. Raina is a Kashmiri Pandit but his family is settled in UP. He is a typical UP boy and from childhood, he was a bright kid. At the young age of 12, he decided to pursue cricket and his family supported him and enrolled him into one of Lucknow's cricket academy for better training and exposure.
| | |
| --- | --- |
| Full name | Suresh Kumar Raina |
| Date of Birth | 27th November 1986 |
| Birth Place | Muradnagar |
| Father | Trilok Chand Raina |
| Mother | Parvesh Raina |
| Sister | Renu Raina |
| Brothers | Dinesh Raina, Mukesh Raina, Naresh Raina |
| Wife | Priyanka Raina |
| Domestic Cricket debut | 2002/03 for Uttar Pradesh |
| IPL Debut | 19 April 2008 vs Kings XI Punjab |
| TEST Debut | 26 July 2010 v Sri Lanka |
| ODI Debut | 30 July 2005 v Sri Lanka |
| T20I Debut | 1 December 2006 v South Africa |
2. Favourite Things: Hobbies, Friends, etc
| | |
| --- | --- |
| Best Friend | MS Dhoni |
| Nickname | Sonu, Chinna Thala |
| Favorite Actor | Amitabh Bachchan |
| Favorite Actress | Sonali Bendre |
| Favorite Singer | Kishore Kumar, Jubin |
| Favorite Social media platform | Instagram |
| Favorite food | Tunde Kebab |
| Favorite Movie | Kai Po Che |
| Favorite Cricketer | Sachin Tendulkar |
| Favorite Sportsperson | MS Dhoni |
| Favorite Shot | Inside Out |
| Hobbies | Cooking |
| Favorite Song | Zindagi Kuch Toh Bata |
| Favorite Holiday Destination | Italy |
3. Affairs and Marriage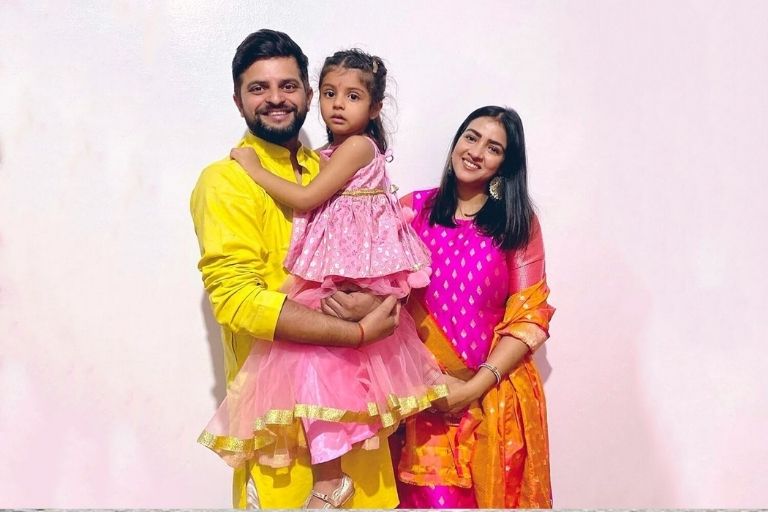 Suresh Raina is married to Priyanka Choudhary now but his name was linked with many big celebrities during his peak phase. He was linked with South Indian actress and renowned face Shruti Haasan whom he met during one of Chennai Super Kings matches. She allegedly was in a relationship with Raina and even accompanied him in many India's and IPL matches. However, both of them always denied such reports.
Raina's name was even linked with Poorna Patel who is the daughter of Indian politician Praful Patel who was cabinet minister back then. Raina and Poorna's trip to Shirdi temple pictures went viral that time and they were reported to be in a relationship. He is now married to Priyanka and is blessed with one boy and a girl.
Suresh Raina Controversies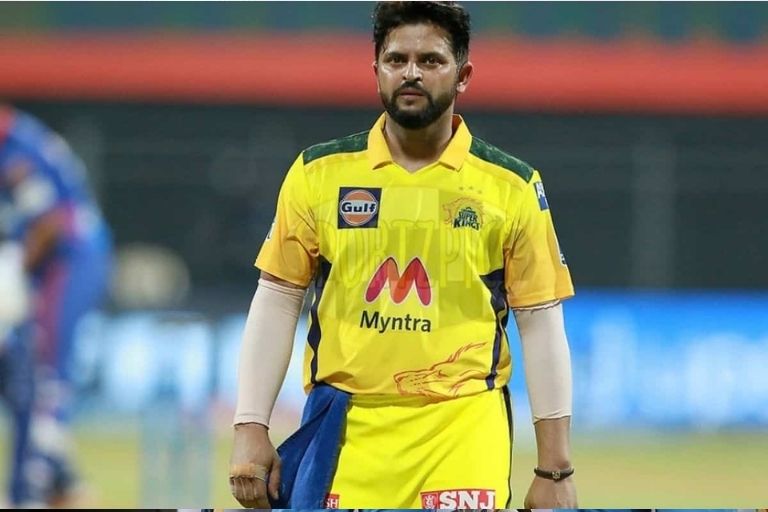 In 2013, Suresh Raina was linked with an fixing syndicate along with his team mates, Ravindra Jadeja and Dwayne Bravo for allegedly taking bribes from a bookie who was a builder. These accusations were made by former IPL Chief Lalit Modi.
In 2016, again his name was linked in a match-fixing controversy for the World T20 Semi-Final match between India and West Indies which India lost. Reportedly he was even questioned by Srilanka Cricket Board
During 2020, he was arrested along with Guru Randhawa and other Bollywood celebs for breaching covid guidelines and partying late night. They were later released on bail.
Stats of Suresh Raina career
| | | | | | |
| --- | --- | --- | --- | --- | --- |
| Format | Matches | Runs | 50s | 100s | Wickets |
| Test | 18 | 768 | 7 | 1 | 13 |
| ODI | 226 | 5615 | 36 | 5 | 36 |
| T20I | 78 | 1604 | 5 | 1 | 13 |
Achievements of Suresh Raina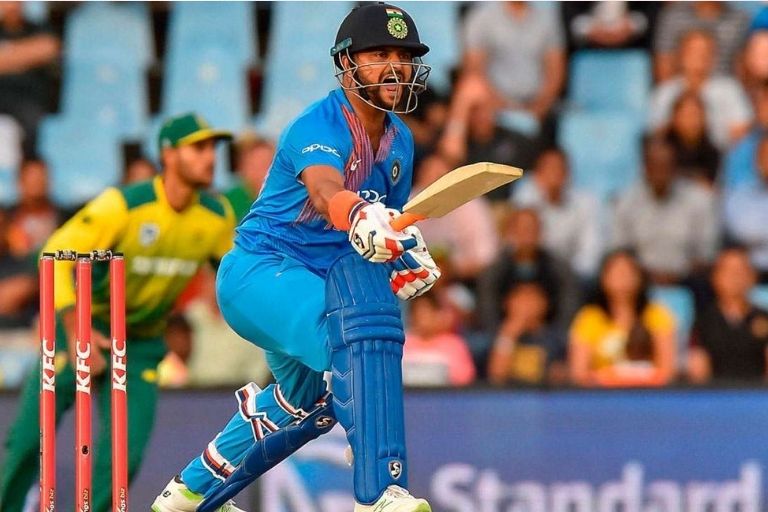 He was the first Indian to score centuries in all formats.
Suresh Raina is Second youngest Player to captain India.
Suresh Raina holds the record for most appearances in ODIs before making his Test debut.
Suresh Raina was the first player to reach 3000 runs in IPL.
He is the only Indian to score a century in the World T20.
He made his Ranji Debut at age of 16.
Unknown Facts about Suresh Raina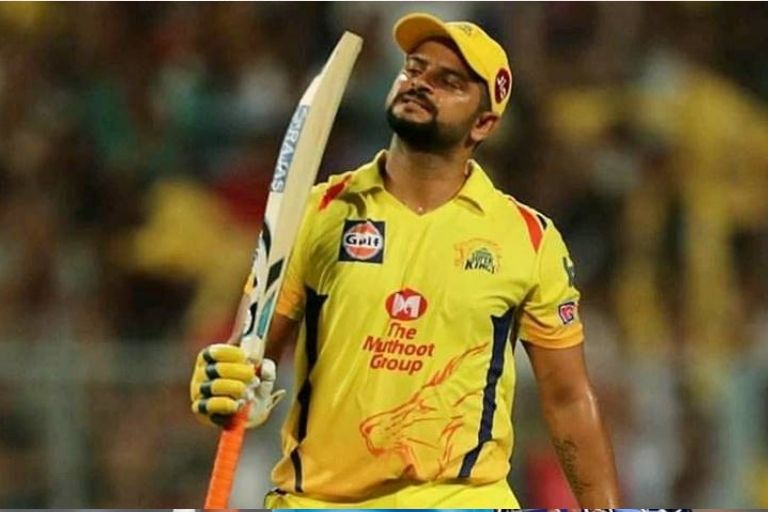 Suresh Raina promised her fiance of scoring a hundred before going into World Cup 2015 and he did against Zimbabwe.
Suresh Raina scored a century on his test debut.
Suresh Raina made into India under-19 team at an age of 15 and half
Suresh Raina has played junior cricket with Shikhar Dhawan and Ambati Rayudu.
He loves cooking.
Sonu is a nickname in the family.
He shifted from Ghaziabad to Lucknow at age of 12 to pursue his cricketing dreams.
FAQs about Suresh Raina
Q. Is Suresh Raina married?
Yes
Q. Is Suresh Raina from Punjab?
No, he is from UP.
Q. Does Suresh Raina smoke cigarettes?
No
Q. When did he make his debut for India?
2006
Q. What is the age of Suresh Raina?
4
Q. Is Suresh Raina a Kashmiri Pandit?
Yes
Q. When did Suresh
Raina last play for India?
In 2018 against England.
Read More:-