| | |
| --- | --- |
| Net Worth | $4.5 million |
| Age | 52 years |
| Born | 11 December 1969 |
| Country of Origin | India |
| Source of Wealth | Chess Grandmaster |
| Last Updated | 2022 |
Born on 11 December 1969, Viswanathan Anand is a Chess Grandmaster from India. The 52-year old was born in Chennai, Tamil Nadu, India, and he has gone on to win multiple titles worldwide.
Anand's first success came at the age of 14 when he won the National sub-junior championship and he has continued his rise since then.
Following his initial success, Anand built on this and went on to win 5 FIDE World Championships among many other titles to his name. To add to this, he has also won the FIDE World Rapid Chess Championship in 2003
Viswanathan Anand created history by becoming the fourth player in chess history to hit the 2800 Elo mark on the FIDE rating list, after Kramnik, Topalov, and Garry Kasparov
In this article, we will have a look at Viswanathan Anand's Salary, Net Worth, Personal Information, Career details, Affairs, Controversies, FAQs, etc
Viswanathan Anand's Net Worth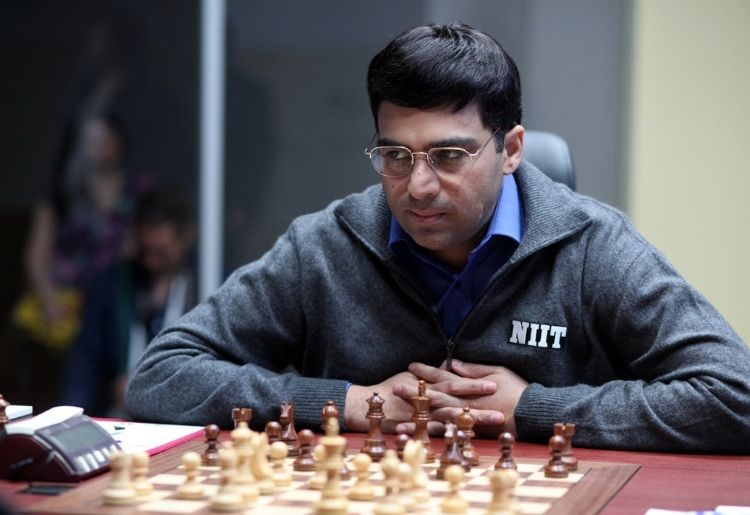 Net Worth: Viswanathan Anand's net worth is reported to be around $4.5 million. He has earned his net worth through endorsements, his playing career, and prize money.
Also Check: Anna Jay Net Worth, AEW Career, Age, and Height
Salary:
As a chess player, he does not have a salary. Rather Anand can win the tournament's prize money. The prize money could be as high as $1.5-2m in some tournaments as well.
Also Check: Nick Khan Net Worth 2022
Endorsements: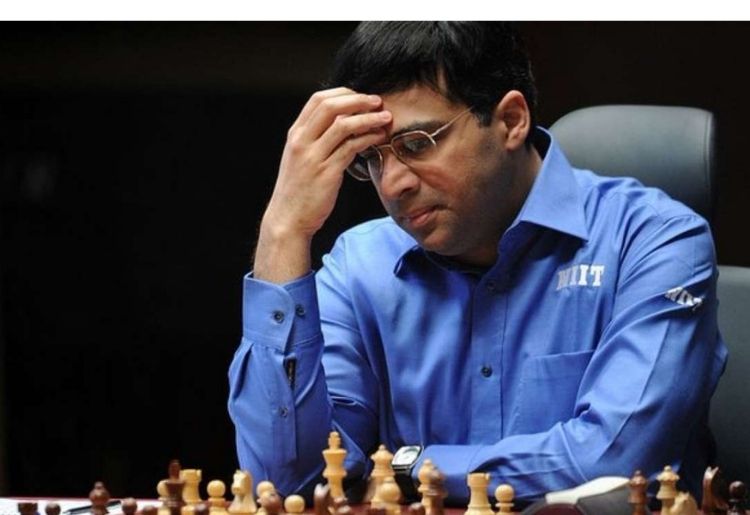 Anand has endorsed the following brands in his career:
TVH
NIIT
Vidyasagar
Parle-G
AMD
Instaforex
Assets:
The Grand Master reportedly has houses in Chennai, India, and Bad Soden, Germany. His German home usually serves as a campsite before a big tournament.
Also Check: Mithali Raj Net Worth 2022
Viswanathan Anand's Personal Information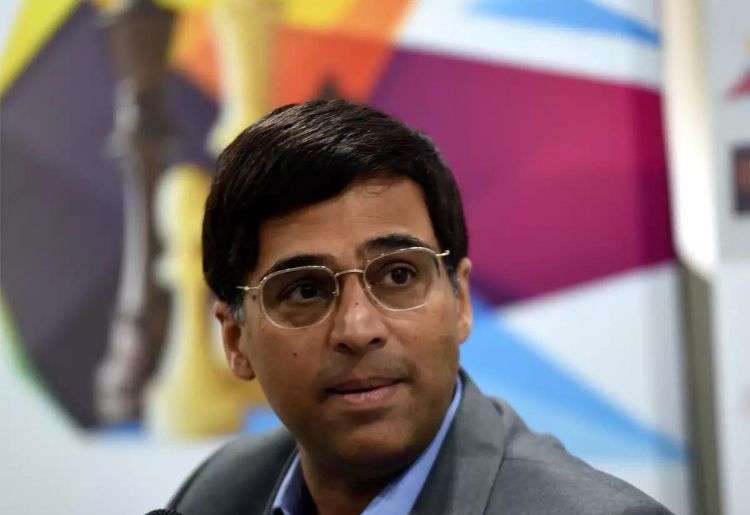 The following is Grand Master, Viswanathan Anand's info:
| | |
| --- | --- |
| Name | Viswanathan Anand |
| Date of Birth | 11 December 1969 |
| Age | 52 years |
| Place of Birth | Chennai, Tamil Nadu, India |
| Parents Name | Susheela and Viswanathan Iyer |
| Highest Ranking | #1 |
| Highest ELO | 2817 |
| College | Loyola College, Chennai |
| Professional debut | Early 1980s (National Level) |
| Citizenship | Indian |
| Height | 5'9″ |
| Weight | 75 kgs |
| Wife | Aruna Anand |
| Children | Anand Akhil |
| Siblings | Shivakumar and Anuradha Anand |
| Hair Colour | Black |
| Eye Colour | Black |
| Religion | Hindu |
| Known for | Grand Master (Chess) |
Viswanathan Anand's Bibliography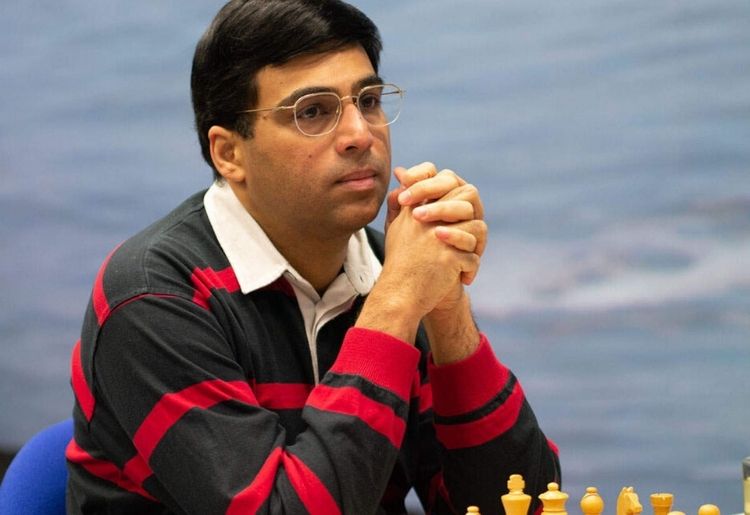 The following are the books that are associated with the Chess champion:
Viswanathan Anand (1998) [My Best Games of Chess. Gambit Chess]
Viswanathan Anand and Devangshu Datta (2007). [My Life in Chess. Everyman Chess]
Viswanathan Anand and Ninan, Susan (2019) [Mind Master: Winning Lessons from a Champion's Life. Hachette India]
Also Check: Harbhajan Singh Wife Geeta Basra, Net Worth
Viswanathan Anand's major Career Chess Accomplishments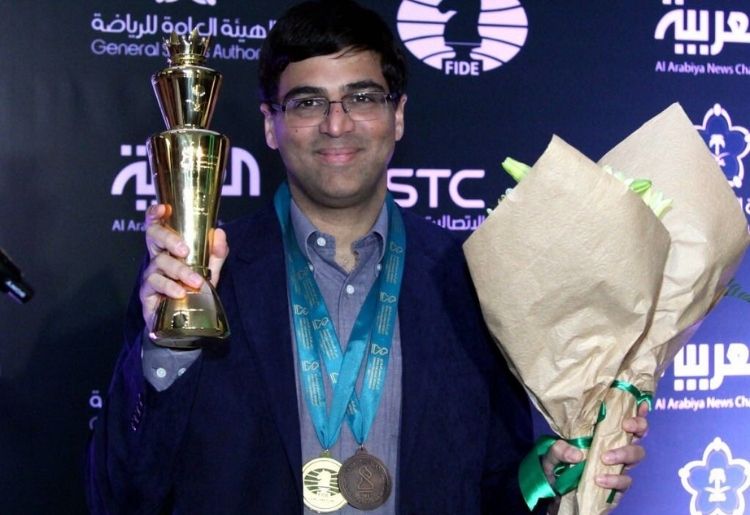 FIDE World Championship x5 (2000,07,08,10,12)
FIDE World Rapid Chess Championship – 2003
World Blitz Cup 2000
Zurich Chess Challenge winner
London Chess Classic winner
Norway Chess Championship winner x4
Bilbao Chess Masters winner
World #1 in 2007
Highest personal ELO of 2817, etc. multiple other championships.
Viswanathan Anand's Major Awards (as of January 22′)
Arjuna Award (1985)
Padma Shri (1987)
Rajiv Gandhi Khel Ratna Award (1991/1992)
Padma Bhushan (2000)
Padma Vibhushan (2007)
Viswanathan Anand's Wife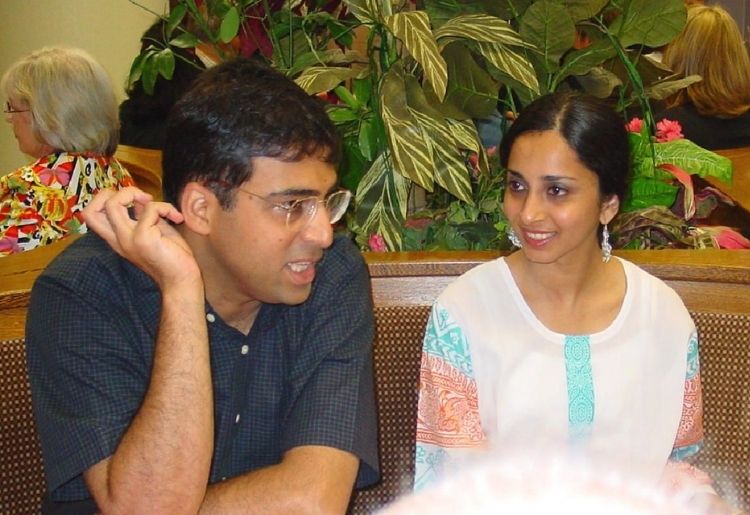 Aruna Anand: Viswanathan Anand married Aruna in 1996. The two got married at an arranged wedding and since then Aruna has had a very positive effect on the Grandmaster. Since then Viswanathan has gone on to become a 5-time world Champion. She has become her manager and makes sure that he faces no distractions.
In 2011, the couple had a son named Anand Akhil born to them. The couple is still very strong after 25 years of marriage. We hope they continue their bond for the rest of their lives.
Also Check: Krunal Pandya Wife, Net Worth, Early Life, and Marriage
Viswanathan Anand's Controversies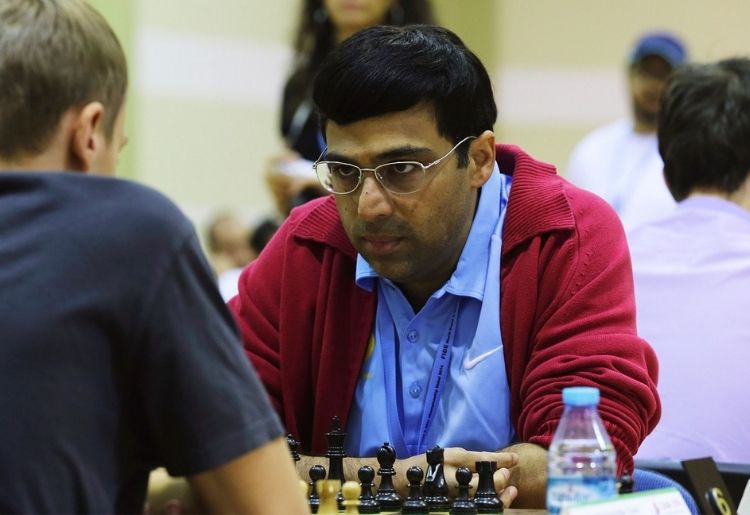 Cheated in Online Chess: Zerodha co-founder Nikhil Kamath played a game of online chess against Viswanathan Anand for charity. The match was supposed to be an easy win for Anand but the Grandmaster resigned as his opponent got the better of him.
Anand admitted that his opponent didn't make any mistakes and made perfect moves in the game. Later it was found that Kamath had cheated using other tools which helped him win the game. Kamath himself admitted and apologized on Social media but the Grandmaster did not seem very happy with the deeds.
Viswanathan Anand's Social Media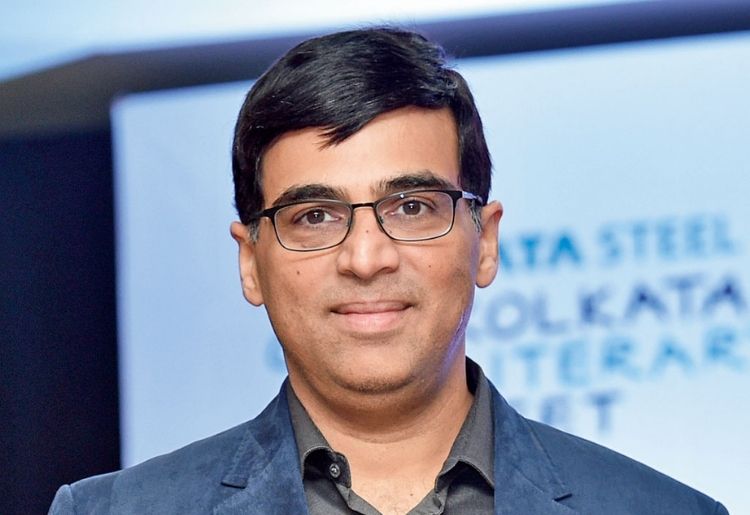 The cricket commentator is active on social media as well
His Twitter handle is: @vishy64theking (625k+ followers)
His Instagram handle is: @vishy.mindmaster (15k+ followers)
Viswanathan Anand generally posts about chess, his endorsements, his family, and his friends.
Viswanathan Anand FAQs
Viswanathan Anand is married to Aruna Anand. Q-

What is the name of Viswanathan Anand's kid?
He has a son named Anand Akhil
Q-

Does Viswanathan Anand still play Chess?
Yes, the Grandmaster still plays chess
Q-

Against whom did Viswanathan Anand win his first world championship?
He won his first FIDE World Championship in 2000.
Q-

Where does Viswanathan Anand currently live?
It is reported that he lives in Chennai, India
Q-

What is Viswanathan Anand's biggest accomplishment?
He has won the FIDE World Championship 5 times
Q-

Who is Viswanathan Anand married to?
Viswanathan Anand is married to Aruna Anand.
Pat Cummins Net Worth 2022: Income, Endorsements, Cars, IPL, Property, Affairs, Family
Shane Watson Net Worth 2022: Income, Endorsements, Cars, Wages, Property, Affairs, Family
Saachi Marwah, Nitish Rana Wife Net Worth, Love Story, Cars, Profession