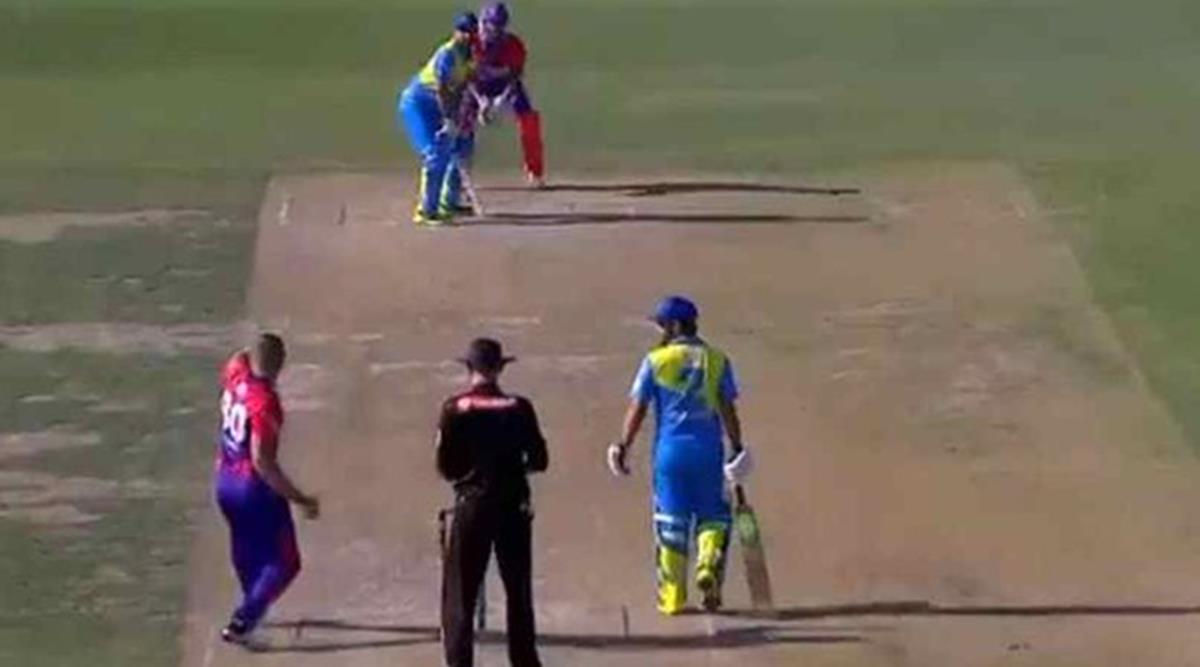 There are a lot of unorthodox bowler out there that have amazed the cricketing world with their unique style like Paul Adams, Lasith Malinga, Jasprit Bumrah, Sohail Tanvir and many others. But the Bowler from Romania who goes by the name Pavel Florin has surpassed them all. He is currently playing for Cluj Cricket Club in the European T10 League.
During the match against Dreux Cricket Club everyone was surprised to see Pavel's Bizarre bowling action. Without a long run-up he tosses the ball above the batsman's eye-line. The deliveries bowled by him donot have any pace, this makes hitting his ball for a big shot even harder. His video is getting some serious traction on social media.
Being asked about his different bowling style Pavel Florin simply replied "Maybe someone says my bowling is neither effective nor beautiful not effective but I don't care, because I love cricket".
It was later discovered that Florin's leg was broken during the match, but he still continued to play the match with heavy strapping around his leg. This shows his love and dedication towards the game.
Here's a video of Pavel Florin's Action that is going viral on all social media Platforms-
Pavel Florin started playing cricket at the age of 40 and he made his international cricketing debut in the Pan-European tournament in Hungary. Pavel also mention that he is more comfortable with the bat instead of a ball.
Pavel Florin used to work as bodyguard back in Romania, before he started playing cricket. Throughout his life he has played many sports including football.
His next game is against Svanholm. The tournament that he is part of is currently being palyed at La Manga Cricket Club in Cartagena, Spain. There are 10 teams playing against them in this tournament & currently they are at the bottom of their group table