Poker is distinct from other casino games in that it is a skill-based game rather than a game of chance. Because the rules are so varied from those of regular casino games, this game is played by players rather than those who work behind the gaming tables. Poker is much more likely to be played at home on television and online and believes me! There's a lot of profit to be gained playing poker and much more money to be able to play it. This means that there are very careful and very dangerous players who will risk their life savings on poker hands.
Many of the game's finest players have risen through the ranks and amassed fortunes in the millions of dollars. For some, Poker has been a lifelong passion that's fuelled their most burning ambitions. Others have developed into experts over the course of just a few years.
Whatever their story, this list of the world's most famous poker players will leave you in awe at their mastery. In this article, we're going to list ten top poker players based on tournament earnings, who have won some big pots. These guys make sure that their skills are in tip-top shape and don't flinch if a big hand comes along.
Now, here are the top 10 greatest poker players of all time:
10. Jason Koon (USA): $31.4 Million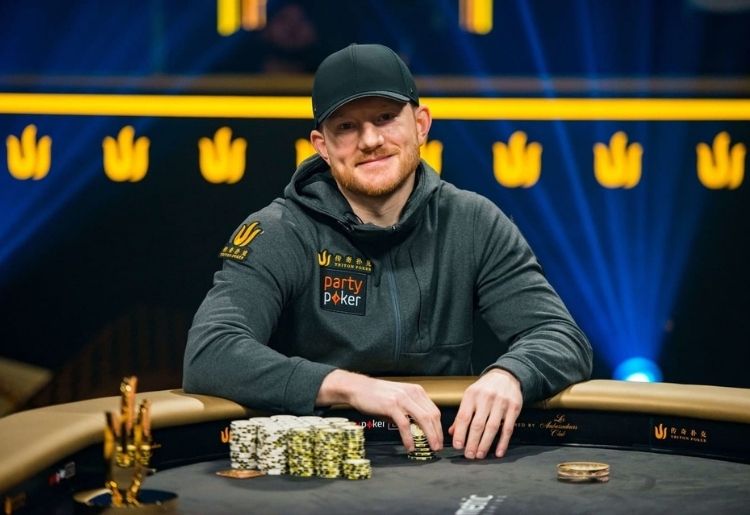 Jason Koon, a Triton Poker celebrity, has had an incredible year in 2019, earning over $6 million in tournaments to add to his already amazing career.
Koon began playing poker during his collegiate years. He won an event in the Spring Championship of Online Poker in April 2009, taking home over $300,000 in prize money. Koon has competed in live competitions since 2008. Koon's most recent big win came at the U.S. Poker Open in 2021. The Triton Poker celebrity finished third in the $50,000 No-Limit Hold'em event, earning $336,000 in the end.
On the Triton tour, Koon's two highest record crashes occurred in a brace of short deck events. Koon claimed both games, earning a total of $6.4 million from just those two events. Koon's total live tournament earnings will top $31,100,000 by 2021. He has 15 live titles under his belt and is ranked 10th all-time in terms of earnings.
9. Phil Ivey (USA): $31.7 Million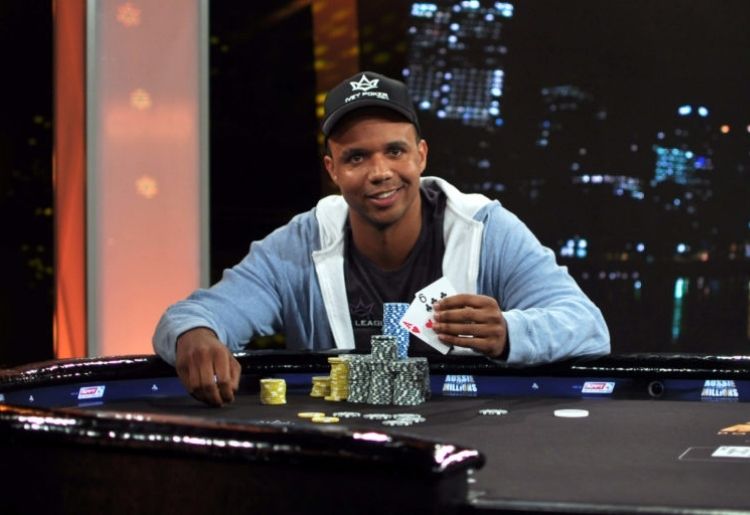 Phil Ivey is a well-known poker player. Phil Ivey's poker triumphs cover both events and cash games on the high-stakes circuit, and he requires no introduction to even casual poker enthusiasts. Phil is a professional poker player from the United States who has won 10 World Series of Poker titles, one World Poker Tour title, and nine World Poker Tour finals sets.
In three different years, Ivey's three top amounts of cash all occurred in $ 250,000 buy-in events at the Aussie Millions. Ivey usually participates in Triton Poker's high roller events and cash games. Ivey has nine seven-figure amounts of cash on his Hendon Mob resume, including a seventh-place finish in the 2009 World Series of Poker Main Event making over $1.4 Million. 
With almost $31 million in earnings in his poker career, he has gradually climbed to the ninth position.
8. Fedor Holz (Germany): $32.5 million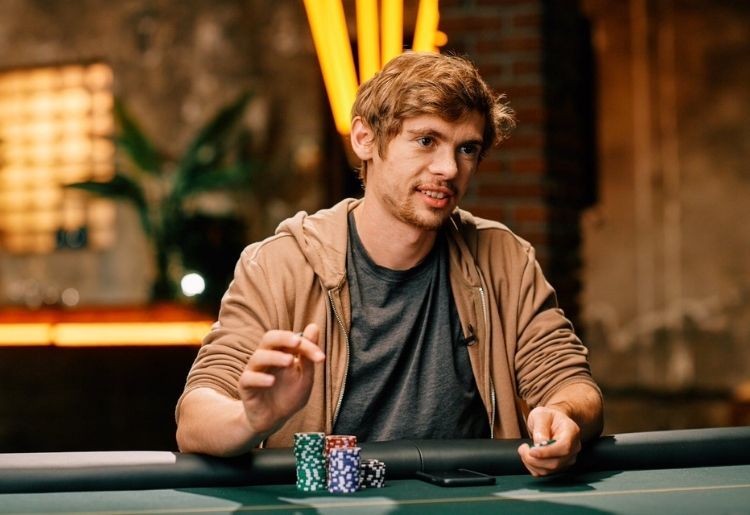 Fedor Holz is a professional poker player from Saarbrücken, Germany, who specializes in high-stakes events. In 2014 and 2015, Pocketfives.com named him the greatest online MTT player. Holz won his first WSOP bracelet in July 2016, earning $4.9 Million in the $111,111 High Roller For One-Shot.
During the 2016 and 2017 seasons, Holz had one of the best runs in history, winning $21 million in a short period of time. Holz most finally completed second to Justin Bonomo in the 2018 WSOP $1 million Big One for One Drop, earning a sizable $6 million prize.
Holz holds the record for the most money won in a single event in Germany, at over $32.5 Million.
7. David Peters (USA): $34.5 million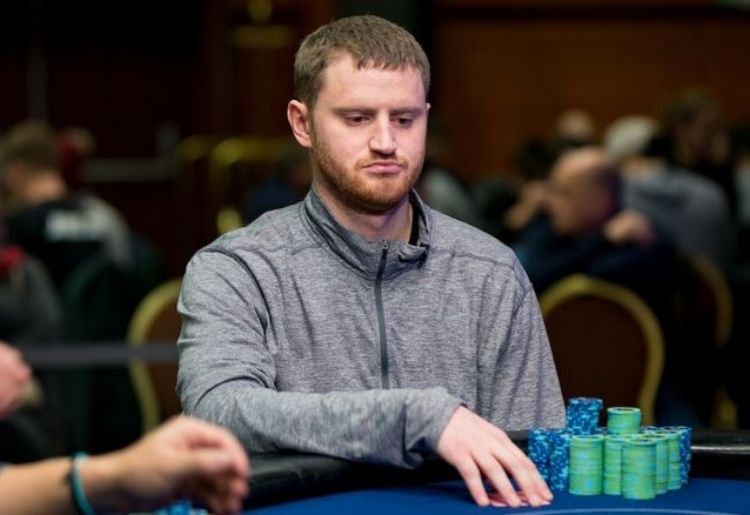 David Peters, a regular on the big short circuit and a danger to win any event, has steadily climbed the all-time earnings list over the previous few years. Peters first cash was in 2007, when he played at more modest stakes. He then added two more seven-figure payouts in 2019.
Due to COVID-19, the high-roller tournament circuit was temporarily suspended in 2020 for several months. But, Peters was back in action in 2021.In June 2021, Peters won multiple events during the US Open poker tournament, which he also won in 2019. He became the series champion for the second time. Peters' live tournament winnings exceed $33,700,000.
6. Stephen Chidwick (England): $35.6 million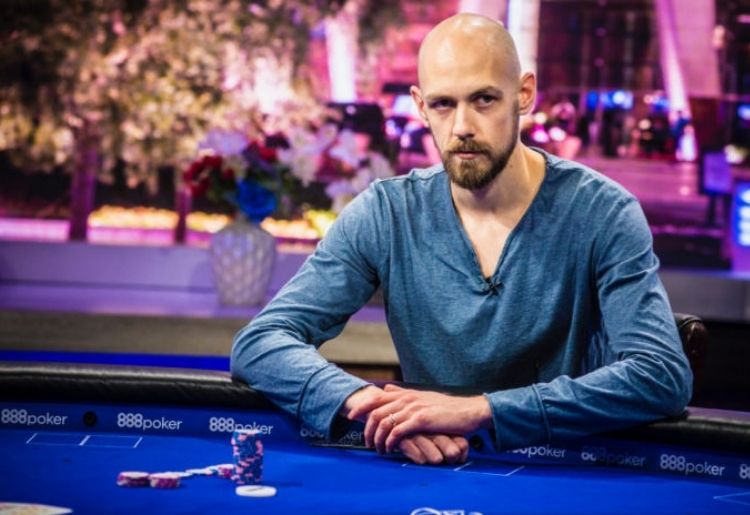 Stephen Chidwick is widely regarded as the top tournament poker player in the world, even among his colleagues in the high roller tournament circuit.
Matt Smith is a player who has spent considerable time in the Global Poker Index rankings. He earned his first World Series of poker bracelet in 2019. Chidwick has seven career events that have earned him at least $1 million. One of these was the Triton Poker Million for Charity, where he finished in 4th place.
As of December 2021, his live tournament winnings have surpassed the $35 Million mark. He is currently the 1st England all-time money list and 6h of our list.
5. Dan Smith (USA): $37 million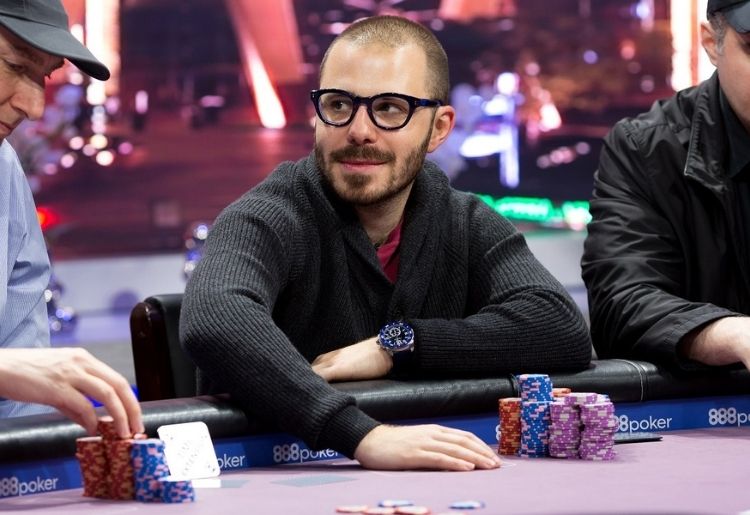 Despite not being a vocal player, Smith has steadily moved up the All-Time Money List. 2012 was a great year for him, and he made a huge splash in the Aussie Millions Championship. Smith also had a strong showing at the 2012 EPT-8 in Monte Carlo, winning three NLHE tournaments in four days.
In 2018, Smith finished third in the Big One for One Drop event at the World Series of Poker, and he became the biggest winner in his career. Smith most recently finished third in the 2018 WSOP Big One for One Drop for $4 million and earned his greatest career payout with a third-place finish at the Triton Million for $8,765,628. His earnings have benn significantly increased to over $37 Million.
4. Erik Seidel (US): $37.8 million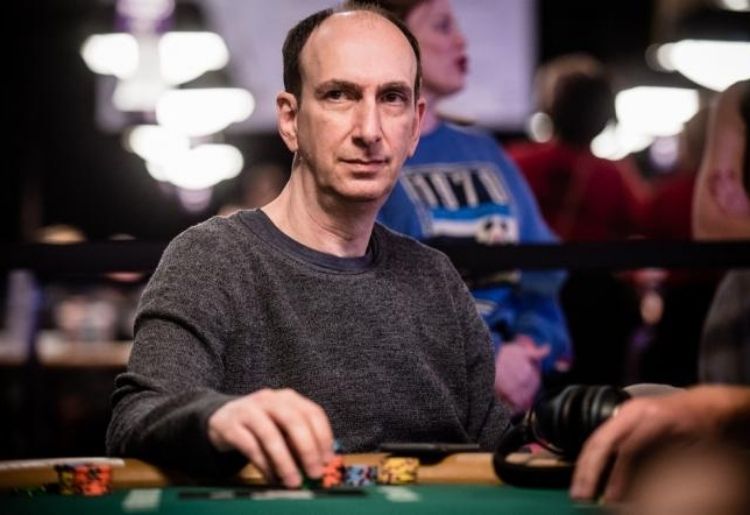 Eight-time bracelet winner Erik Seidel has made 35 final tables and 92 cashes in his career. He was able to place second in the 1988 Main Event, which was held behind Johnny Chan. Erik Seidel is one of the oldest players on this list. He was part of the original group of players who played at the Mayfair Clu0b.
In 2011, Seidel won his biggest cash prize at an NLHE event, which was the Australian Millions Poker Championship. Erik has won more than $5,000,000 in live tournament earnings over the years. His total live tournament earnings are more than $37 Million.
3. Daniel Negreanu (Canada): $42.2 million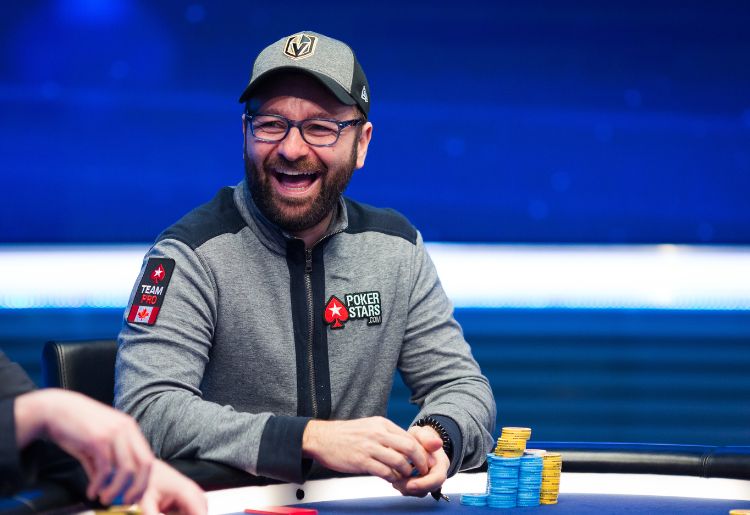 Daniel Negreanu spent most of his career as the all-time money leader in poker until the 2018 WSOP. Despite his age, he still has plenty of time left in his career to catch up to his former leader.
He has six WSOP bracelets and two World Poker Tour (WPT) championships to his name. Negreanu was named the best poker player of the decade by the independent poker ranking website Global Poker Index in 2014. Negreanu is a highly accurate player due to his ability to read his opponents with remarkable accuracy.
In 2016, Daniel Negreanu won $1 million after winning the Shark Cage tournament. His total live tournament winnings are more than $42,000,000.
2. Justin Bonomo (USA): $53.2 million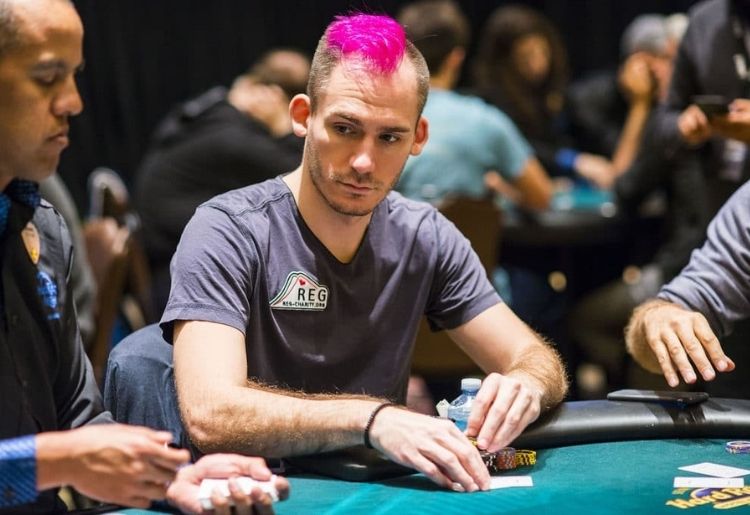 Justin Bonomo took over the top spot in the All-Time Money List after winning the 2018 World Series of Poker $1 million Big One for One Drop. Bonomo had a crazy 2018, winning over ten events in various high-roller events around the world.
In 2005, Justin became the youngest player to appear at a televised final table when he finished fourth at the French Open at the age of 19.He won a total of ten high-roller events in 2015, including the May Aria SuperHigh Roller Bowl, which he won $5 million. He also took home another $4.8 million from another event.
He has earned millions of more than $50 million from poker and is ranked third among the world's top ten greatest poker players of all time.
1.Bryn Kenney (USA): $56.4 million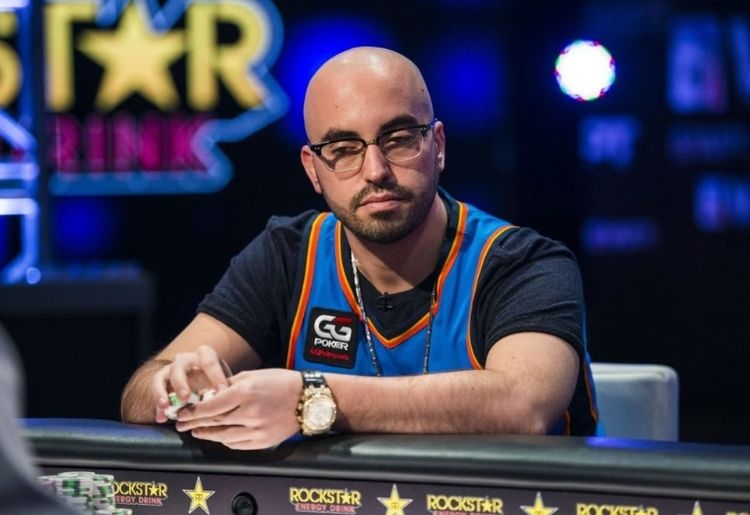 Bryn Kenney has vaulted to the top of this list due to his 2019 performance. He had his biggest career cash in August at the Triton Million. Bryn Kenney had a stellar 2019 season, and his career-high finish in August of the same year.
In 2007, he started his live tournament career with his first live tournament cash. He has since won more than $300,000 in total. In 2014, he became a bracelet winner at the World Series of Poker. In 2017, he won almost $2 million at the PokerStars Championship in Barcelona. He has also had multiple top-five finishes in the event.
In 2016, Joe McKeehen defeated Jason Kenney during the Caribbean Adventure $100K Super High-Roller event. His live tournament wins have surpassed $55 million as of 2021, making him one of the top ten greatest poker players of all time.
Let's Check Top Five Cash Game Players:
Linus "LLinusLLove" Loeliger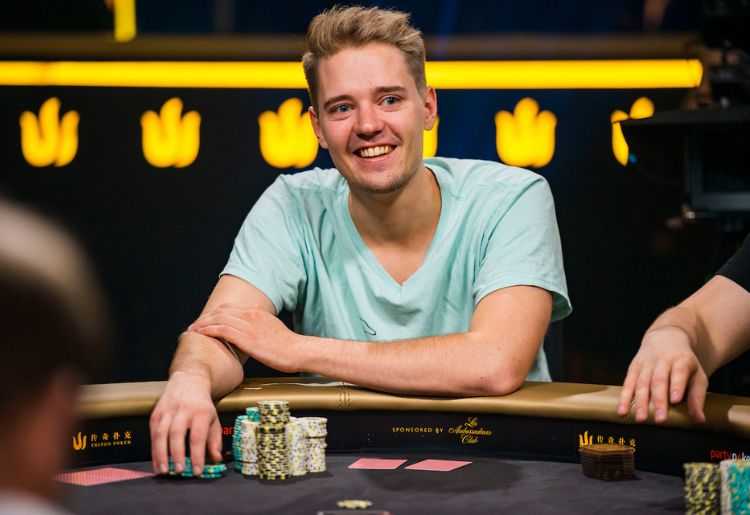 Linus Loeliger is certainly one of the top-five cash game players to watch out for in 2019. Linus Loeliger is a high-quality cash game player that most likely would be picked by his peers. He has made it to the top five in several high-stakes games in the past four years, and he continues to improve.
Loeliger is listed in the Statname database with a career total of $2.1 million in cash games. Loeliger won over $2 million in high-stakes for his online poker game. It is believed that his true winning total is much higher.
Berri Sweet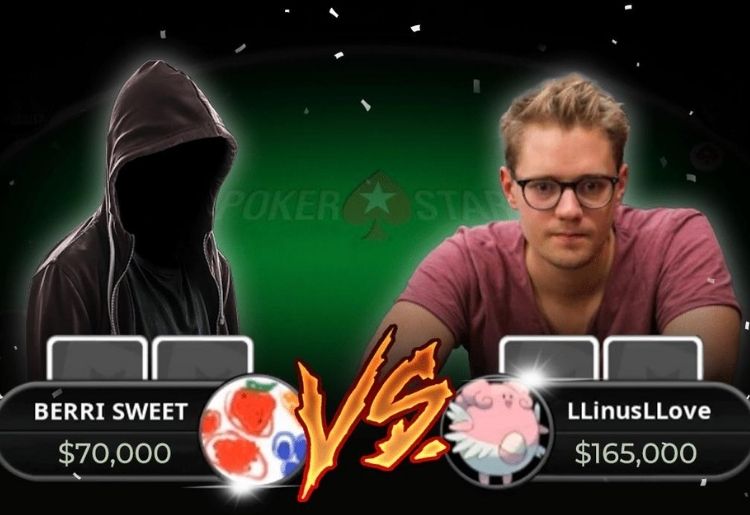 Berri Sweet, a Swedish poker player who is the most successful online cash game player at PokerStars. The identity of the player nicknamed "BERRI SWEET" is not known, making it difficult to determine the exact amount of money won in poker.
According to Statname, "BERRI SWEET" won $324,ooo on PokerStars in April 2021, a respectable sum in today's online cash game industry.
ActionFreak 
ActionFreak is an unknown PLO specialist who made over $2.1 million in profit on PokerStars. Their screen name is a well-known name among players. In 2020, ActionFreak faced off against Phil Galfond for the RunItOnce Galfond Challenge. The match was one of the biggest PLOT events in history.
Timofey "Trueteller" Kuznetsov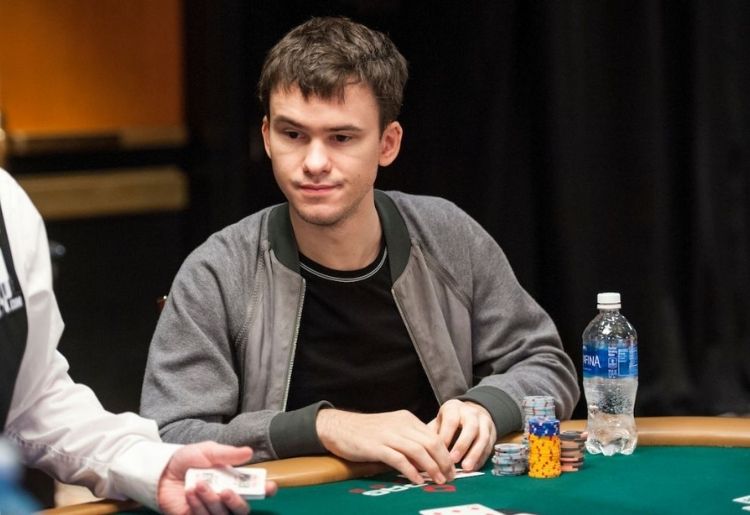 Doug Polk, the founder of Upswing Poker, created a video for his YouTube page in 2018 that showcased the top 10 cash game players at that time. While it's already three years old, the video still has plenty of room for improvement. One of the names that caught Artinano's eye was Timofey "Truetller" Kuznetsov. He has made a name for himself in high-stakes live cash games.
From 2011 through 2018, Kuznetsov's high-stakes online hands were monitored by HighstakesDB. "Trueteller " made a profit of $3,095,168 from the sample.
Jonas "OtB_RedBaron" Mols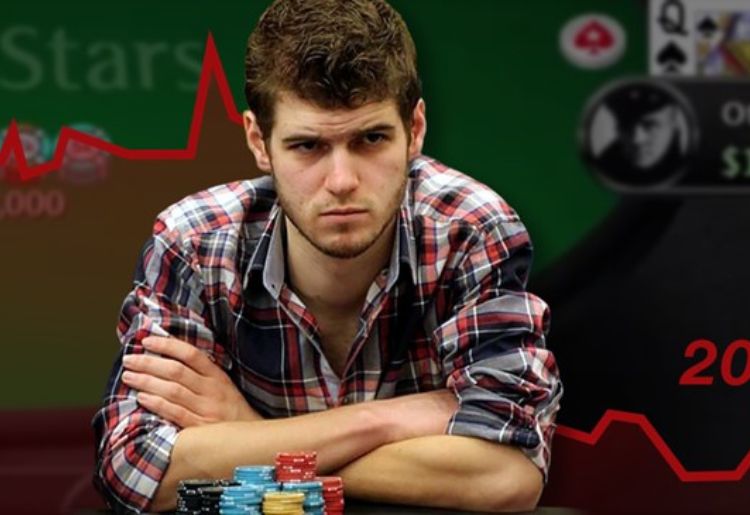 The online player who used the screen name OtB_RedBaron is a certified online poker legend known for his aggressive play style and database statistics. It has been revealed that the alias OtB_RedBaron is the online account of Jonas Mols, a professional poker player from Belgium. He reportedly earned over $1 million playing at the PokerStars site.
There you have it! the best poker players in history and the best 5 cash game players, to date and we hope this list has been able to help you form your own opinion of who are the best poker players. We have listed the top 10 poker players of all time, so start there and work your way down if needed. If you think someone is missing from the list let us know in the comments or on social media because we want to know what you think too.