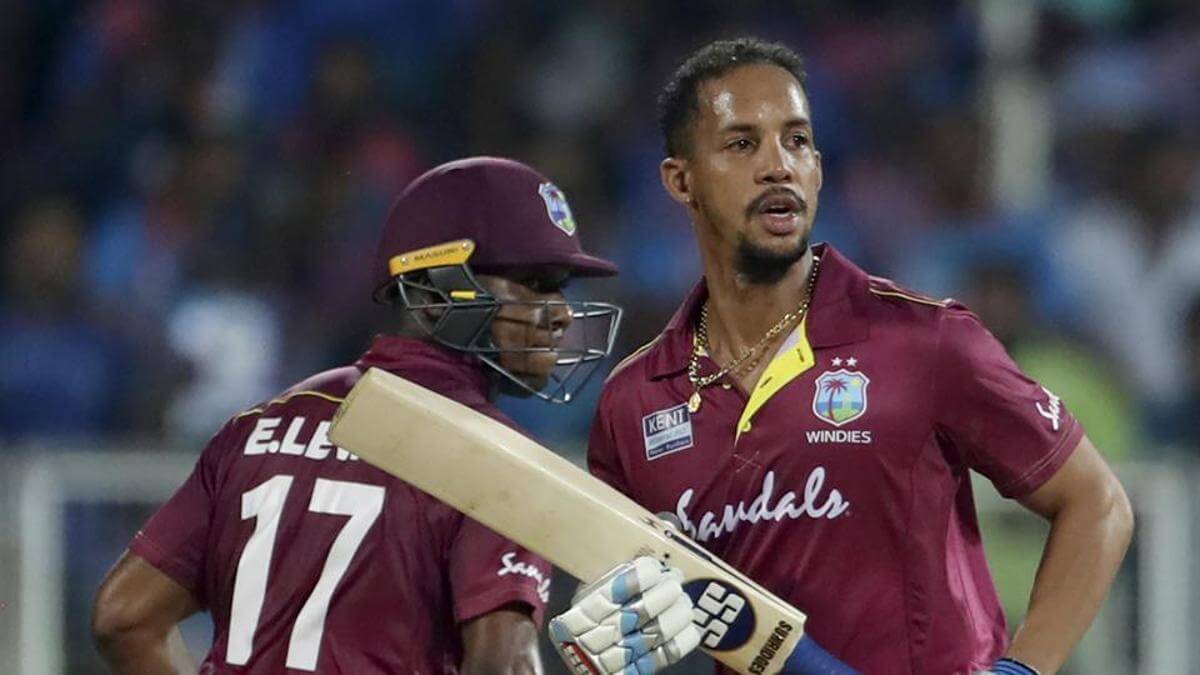 West Indies have not been successful in beating India in seven successive India vs West IndiesT20 matches. They also had a bad name for the lowest win/loss ratio of 0.46 among all opponents played 25+ matches since the 2016 World T20.
Another major low was winning one T20 game out of 10 in 2019. Odds were against them. But Sunday had something else for them at the Greenfield International Stadium in Thiruvananthapuram.
We are talking about the West Indies Cricket Team, which proved why it is not good to write them off – after all, they are the T20 World Champions for some reason. They went on to humble India by eight wickets.
It was Lendl Simmons who emerged as the Star for West Indies as he went on to amass 67* off 45 balls. It was a déjà vu moment for the host team who may not have forgotten the heroics of the opener in the 2016 World T20 Semi Final between them.
You may be amazed to know that there is something about India that brings out the best in Lendl Simmons. He averages 52.66 – more than anywhere as against India. If you consider 3 innings, then his average comes at 41.66 – it is more than any other team in this format as well.
Talking about the 2nd game of the Ind Vs WI Series, he was well supported by the left handed trio of Nicholas Pooran, Evin Lewis and Shimron Hetmyer.
A target of 171 was never going to be easier on a slow pitch considering visitor's record of chasing a total of 160 just once in 9 games since 2017. But it was Lendl Simmons who loves batting against India – and it was visible in the 73-run opening partnership.
When Washington Sundar dismissed Lewis on 30, Hetmyer walked into the field to keep the left-right combination going. He hit 3 sixes in the 14-ball cameo which produced 23 runs before a stunner catch from Virat Kohli saw him packing into the pavilion.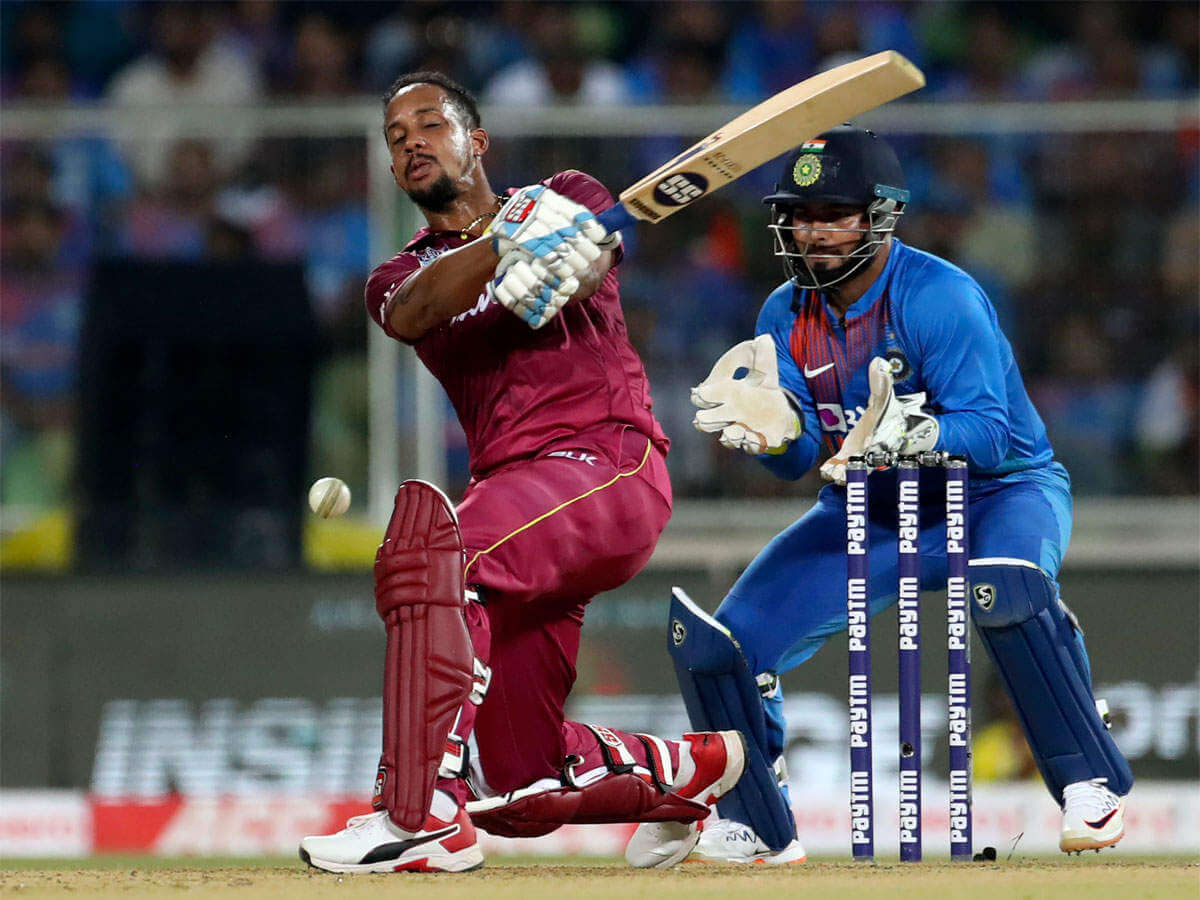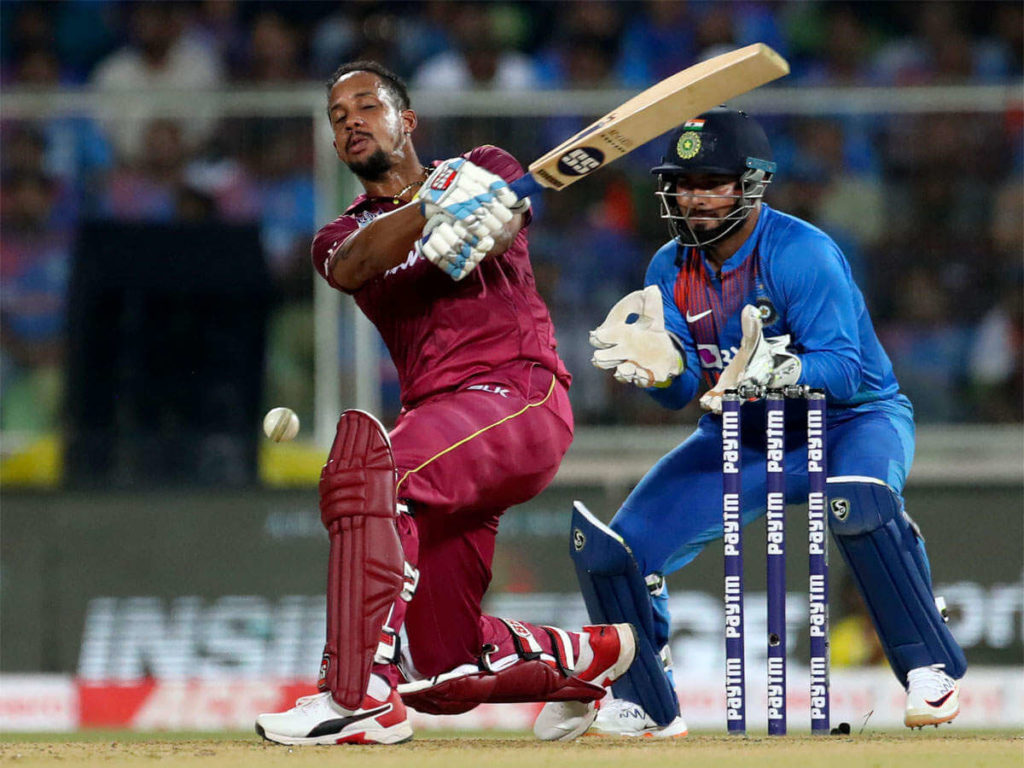 However, despite that brilliant piece of fielding from the Indian Skipper, the hosts had to regret missed chances in the field. Bhuvaneshwar Kumar bowled the 5th over when both Lewis and Simmons offered catches but were not taken by Sundar and Pant. These two catches turned out the turning point of the match with both of them; especially Simmons played a significant role in the Ind Vs WI match.
After the dismissal of Hetmyer, Nicholas Pooran came into the scheme of things in the middle and helped himself scoring 38 off only 18 balls. It was enough for the Kieron Pollard side to romp home in style with 1.3 overs still to go.
India, after being put in to bat first, lost the opener KL Rahul as he could not continue the form that he showed in the 1st India Vs West Indies T20 game. Shivam Dube walked to bat at number 3 – much to the surprise of everyone as it is the spot for Kohli to walk in.
Although Shivam Dube started slow, he showed why he was not a fluke to bat at No.3 as he notched up his 1st T20 fifty. His knock of 54 off 30 balls was studded with 7 hits to the boundaries and really seemed to like Pollard's bowling as he hammered him for 3 back to back sixes.
On the other hand, it was a failed effort for India's two main batting superstars – Virat Kohli and Rohit Sharma as they failed to shine after getting starts. Rohit looked off color as he could muster only 15 from 18 balls before being cleaned up by Jason Holder.
Khary Pierre was West Indies' key spinner during the Power Play. He not only sent Rahul packing but only gave 11 runs in 2 overs with field restrictions on. He has an economy of 6.6 between 1-6 overs in T20 career – an outstanding feat for a spinner.
The other spinner in the West Indies attack, Hayden Walsh Jr. was also found in fine form. He took two key Indian wickets and conceded only 28 runs in his quota of 4 overs. It was him who grabbed the main wicket of the day – of Dube's. If that has not happened, then it the Indian score may have gone a little close to 200.
The pacers of the team also chipped in with wickets with Sheldon Cottrell and Kesrick Williams talking one and two wickets respectively. It was impressive from the duo the way they bowled during the death overs. It was their special efforts that India could score only 26 runs in the final 4 overs – 3 out of 4 death overs were bowled by them.
For India, it was Rishabh Pant, who went on to play a bit finer this time, scoring 33* from 22 balls – but he failed to get support from another end. The target of 171 was a bit tricky for the West Indies, but in the end, it was the T20 World Champs who won. It also meant that the Ind Vs WI Series was leveled and the third and final one would be an exciting one.
India will a bit concerned as far as you consider their recent records while batting first and second. They have a win percentage of 82.3 while chasing, but it's shockingly 50 while batting first. With only less than a year left for the T20 World Cup in Australia in 2020 – they will surely want it to improve.
On the other hand, the victory came for West Indies as nothing less than sweet revenge after they were beaten by Kohli heroics in the 1st match even after scoring 200+.
The decider and the 3rd game of Ind vs WI T20 Series at the Wankhede Stadium in Mumbai should be nothing sort of a cracker. It is the same venue that has hosted the memorable (forgettable if you are an Indian fan) Semi Final match during 2016 World T20. It would be interesting to see how both these teams do in the decider!
Even though West Indies made 200+ runs while batting first in the 1st innings, they were left numb by Virat Kohli's special knock of 94* in only 50 balls. But West Indies bounced back strongly in the 2nd India Vs West Indies match to keep alive the Series.
Brief Scores
India – 170/7 in 20 overs (Dube 54, Pant 33* – Walsh Jr. 2/28, Williams 2/30) lost to
West Indies – 173/2 in 18.3 overs (Simmons 67*, Lewis 40, Pooran 38*) by 8 wickets.
Statistical highlights from the 2nd match of India vs West Indies Series
– West Indies have now ended their 7-match losing streak in the T20 format of the Cricket Vs India. Their previous win against India came way back in 2017 at Kingston. It is the longest losing streak of the Caribbean against any opponent in T20s.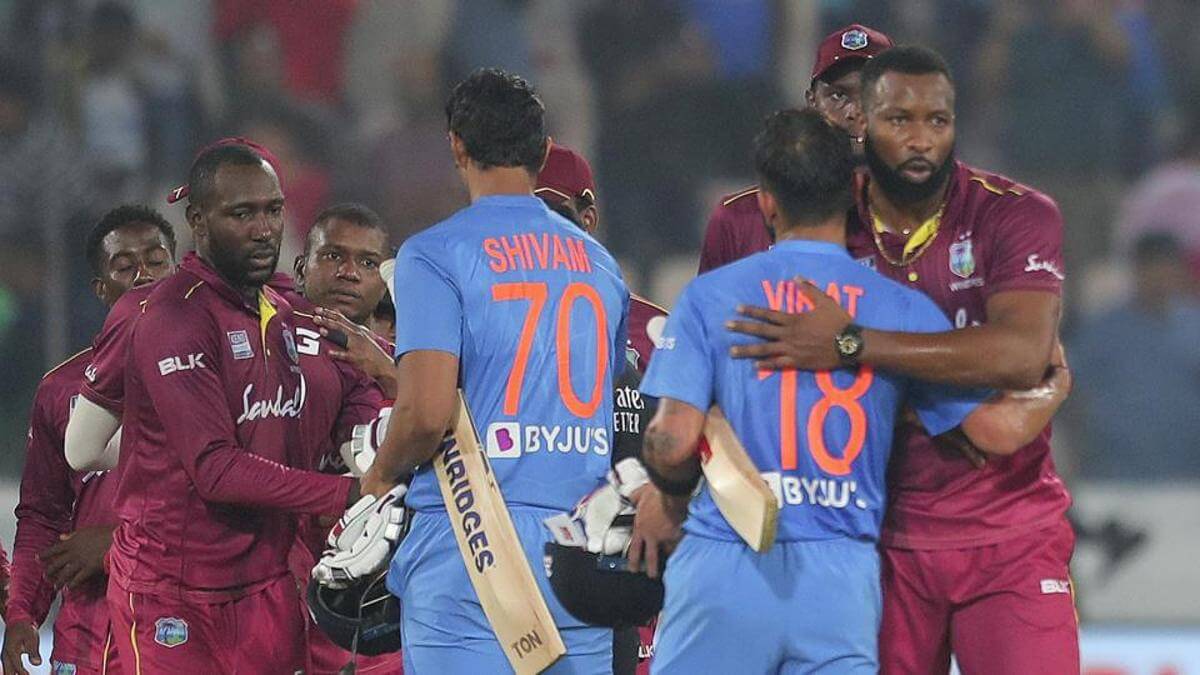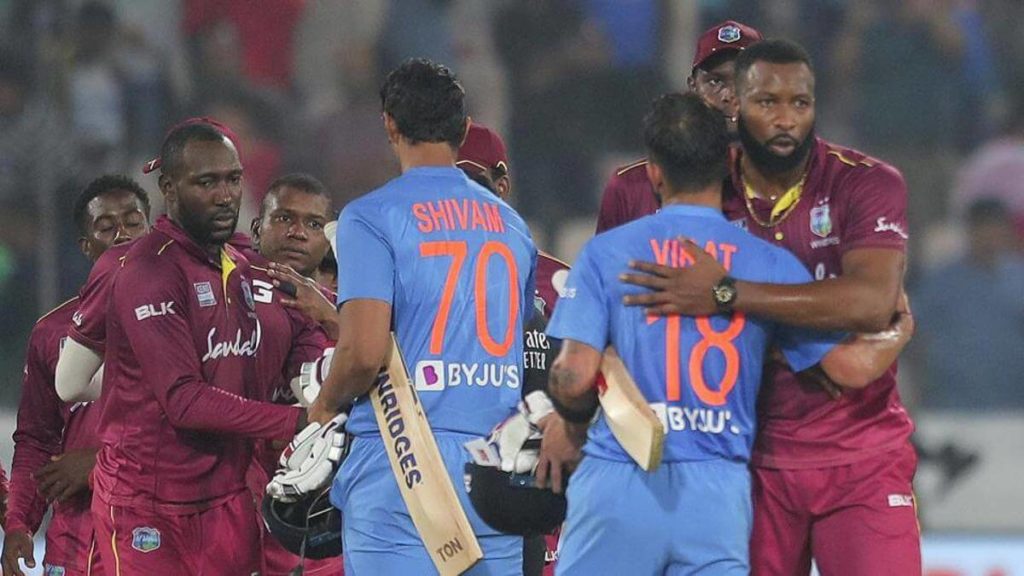 – West Indies love chasing against India, and it was the 3rd time when they chased a score of 170. They are 2nd team with 3 170+ successful chases against a nation in T20s. India has also chased a total of 170+ against Sri Lanka thrice in this format.
– 4 of the West Indies' top batsman scored 20+ during the game. It is only the 2nd time that has happened – earlier it came against India at Lunderhill in 2016.
– 7 is the number of matches that India has lost in 2019 – making it a tough year for the team in this format. They lost 6 games in 2009 and 2012. The matter of concern is that India lost 7 such T20 matches in India only.
– It was a long wait for Lendl Simmons (2016 was the last time) as he scored his 50+ score in T20s. Earlier, it was the Semi Final of T20 World Cup in 206 against India when he clicked with a 50. Earlier, Simmons featured in 12 T20 games, and never surpassed more than 20.
– Shivam Dube's previous best score in T20s was 37. With his 50, Shivam became only the 2nd batsman to bring his first fifty in a T20 game. The other player scoring his lone 50 was Robin Uthappa against Pakistan in 2007. It was India's only 3rd T20 match ever, and his fifty was the first by an Indian in this format.
– The other thing worth noticing in the Sunday's game was that Indian pacers bowled 9.3 overs, but went wicketless. These happened to be the 2nd most number of overs bowled by Indian fast bowlers in a T20 encounter against any team. During the last year's T20 match in Sydney Vs Australia, India's fast bowling unit failed to click and was without wickets. For the records, they went to concede 106 runs in 12 overs and did not register any scalps.