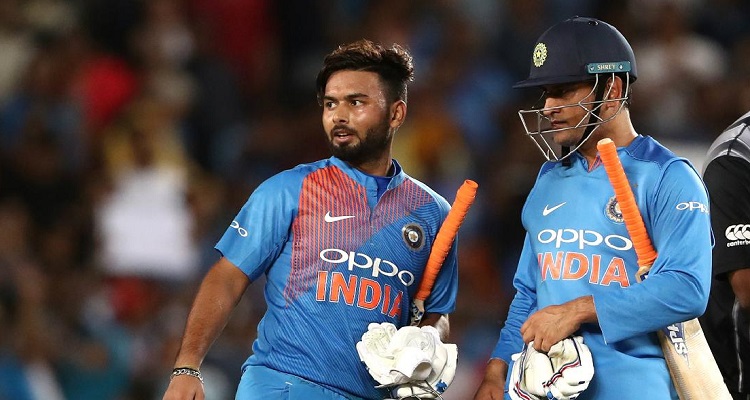 Walking towards Bengaluru's Chinnaswamy Stadium, you tread past several shadows of the Indian cricketer MS Dhoni. India's legendary player might not be in its team, but he is forever present in his fans' minds.
The young cricket fans making their way to the field paused for a bit when they saw the paint, hoping to mark their icon's name on their faces. It was just a small tribute to express support for India's MSD; however, they cheered in unison loud enough to be heard by everyone in the stadium's vicinity.
Virat Kohli had been busy with the boys for their training schedule before the match. The game was very simple: try and keep a football above the ground through the combined team effort. Flamboyant Rishabh Pant was there, offering style and confidence to the skipper.
When the drill was finally over, Kohli and Pant were alone, practicing with balls against a small mat for friction.
Believe it or not, the elephant in the room for the Indian team is Mahendra Singh Dhoni. Everyone is very aware of the fact and of his presence.
Pant comes within Virender Sehwag's cricketing league. Their principle is "see it, hit it", but this needs to be backed up by promising results, otherwise the pressure will surely mount up. And honestly, the pressure is getting to the young cricketer. Performing under Mahendra Singh Dhoni's shadow is not very constructive either.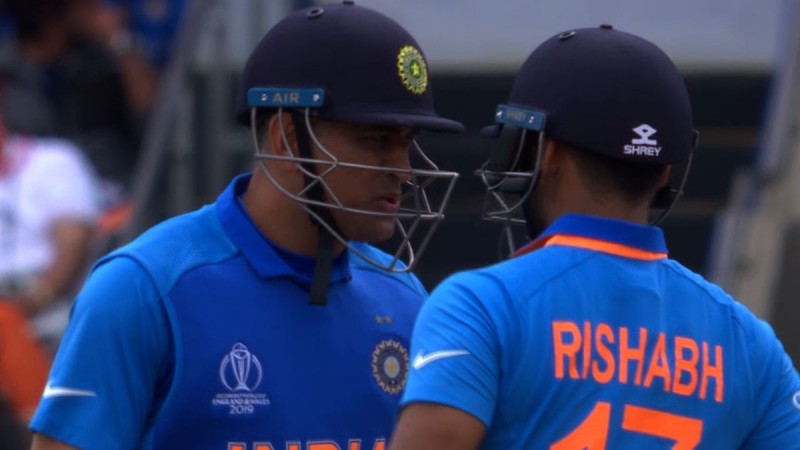 The pressure on Rishabh Pant is mounting
The pressure keeps increasing through the matches. Since his golden duck during Trinidad's match, Pant has tried continuously to prove his worth to India's team. Sadly, at times, you end up failing with each attempt.
Kohli is supporting him through and through for now. Ravi Shastri had reminded Pant using clear words that failing the team will not work in good favors, not in the long run at least.
Either Pant is not paying attention, or the weight of this responsibility is becoming too taxing on him. India's young cricketer wasted the perfect start during the series' final game against South Africa. Pant made a hasty exit with only 19 runs, a huge disappointment seeing how the team required a lot more to pull through during the match.
It is reported that Dhoni might have prolonged his break until November and so will not appear for T20I matches versus Bangladesh in the upcoming event. If this is true, then it will just make his persistent shadows appear bigger for the Indian team as the members perform.
Even though it is arguable that Dhoni has not been helping by feeding more meat to the dogs, the selectors and BCCI are not being productive either as they echo the indulgence as well.
Some things are for sure right now. Whenever Dhoni plans to or gets permission to don the blue colors again, his return will cause a resounding frenzy among his loyal fans and the media will not hold back from its own part in celebrating the news.
MS Dhoni has stalled time
The thirst for his next cameo is still not quenched and all the noise will only pipe down if Dhoni makes a comment by himself. The Indian team, the country and his fans deserve to know this. The crumbling uncertainty regarding young Pant is unfair to both, the team and its young cricketer himself.
Pant has been pressured by the expectations to deliver in the matches and deliver well. Opportunities are difficult to be found within the Indian cricket. If you take a stroll through India's domestic portals, there is a wide range of young, talented cricketers who dream of wearing the signature blue, but these dreams have not touched reality yet.
Within the current situations, the burden lies on Pant so he can reform his tactics to match the hopes of his team, including his own caliber.
He is in a race against time itself as expectations are running low with the opening just around the corner.
In a sharp contrast to Pant, Dhoni has a guided control over his destiny. He seems to have halted time within its tracks, clearly aware that the BCCI is less likely to ring his career bell. This is proving to be so too, much to India's detriment.