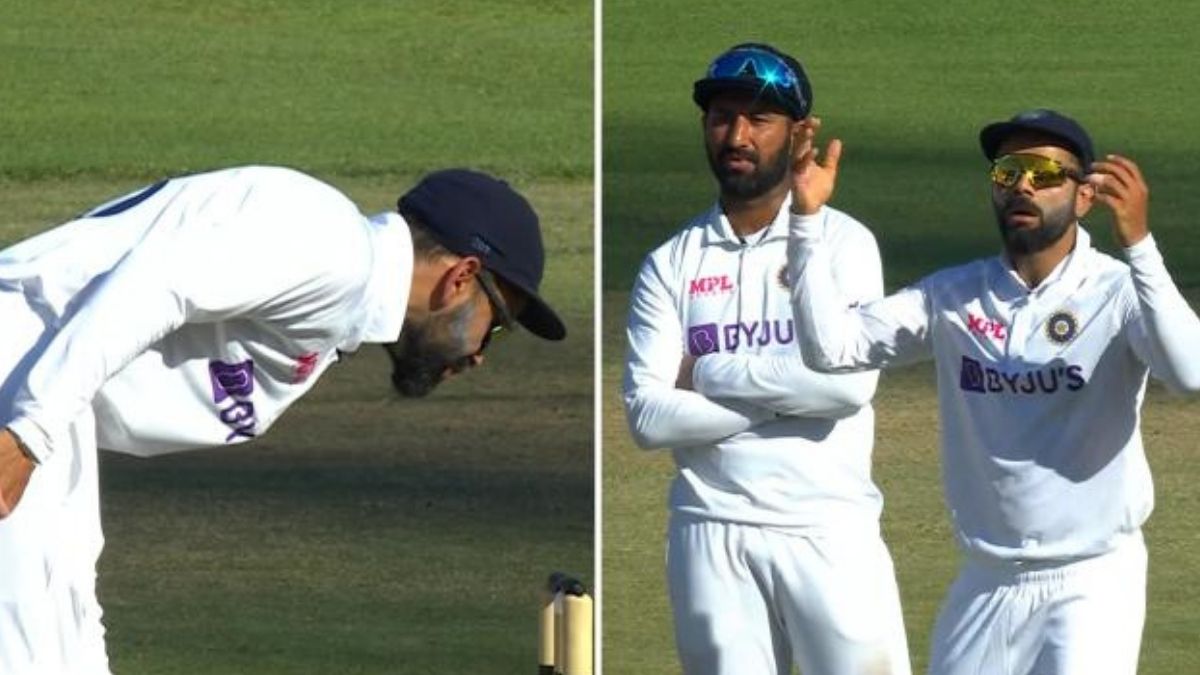 India is currently playing the Test series decider against South Africa in Cape Town. And, the visitor players have come under fire for their poor reaction over the use of technology that saved Dean Elgar from heading towards the pavilion.
During the final innings of the game, Dean Elgar was given life after he took to review. Actually, it all happened in the 21st over of the innings when Ravichandran Ashwin bowled a brilliant delivery to the South African batsman Dean Elgar and the latter tried to defend it. However, the ball directly goes onto the hit the pads.
Indian Cricketers all over social media for their reaction over DRS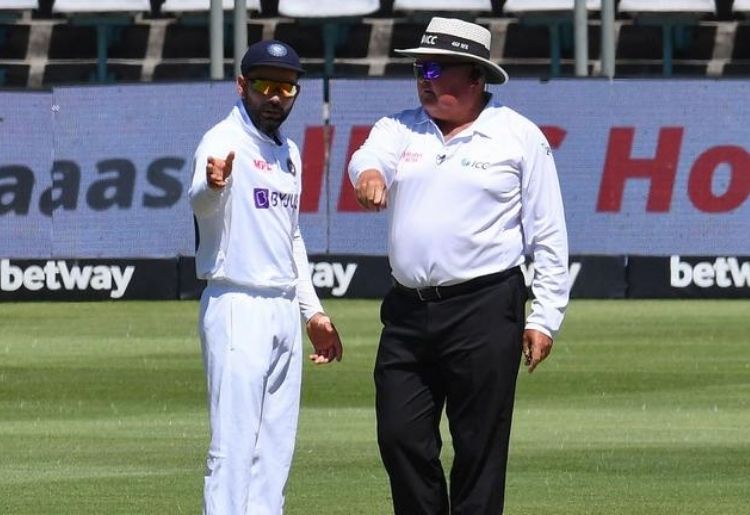 The on-field Indian players made a huge appeal for lbw and the umpire adjudged Dean Elgar out. The batsman thought of taking a review. The third umpire overturned the decision and adjudged Proteas batsman not out.
The Indian players were not very happy with the decision of the third umpire and started mocking everyone with their words.
The Indian skipper was so furious that he walked to the stump mic and said, "Focus on your team while they shine the ball. Not just the opposition. Trying to catch people all the time."
Later on, KL Rahul also joined his captain and was heard saying that the whole of South Africa is playing against 11 Indian players.
"It's the whole country against 11 guys." KL Rahul heard saying on Day-3.
On the other hand, Ravi Ashwin took a dig on the broadcasters of the series and asked them to find some new way to win the game, "You should find better ways to win, SuperSport."
The reaction of Indian players didn't go down well with the cricketing fraternity and they were mocked all over social media. The activity of the Indian skipper also attracted the iris of Indian legend and World Cup-winning player Gautam Gambhir. The latter opined that the way Virat Kohli has behaved will never make him anyone's idol. As per Gambhir, it is one of the worst ways to react when you are representing a nation.
"Kohli is very immature. It's worst for an Indian captain to say like this in stumps. By doing this you will never be an idol to youngsters."