Khaleel Ahmed is currently gearing up for the upcoming season of Indian Premier League 2021. Meanwhile, he set up a question-and-answer round with fans on social media. However, things didn't go down well for the Indian pacer and he was ended up getting trolled.
The Rajasthan-born pacer currently plays for Sunrisers Hyderabad in the Indian Premier League. He has become a vital cog for SRH's bowling line-up. Khaleel has grabbed 27 wickets in 17 games. His best season came in 2019 when he single-handedly took 19 wickets in 9 games. He soon received a call-up from the national side after giving a consistent performance in the IPL while playing for Sunrisers Hyderabad.
Khaleel Ahmed Gets Trolled By A Fan On Social Media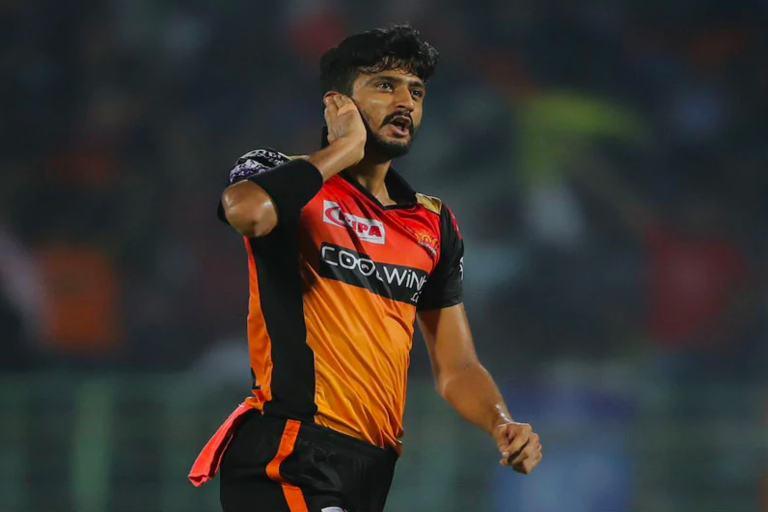 However, he failed to produce well for the top-flight with the ball. He took 15 wickets in 11 ODIs with the help of a three-for and dismissed 13 batsmen in the shorter format. The left-arm pacer played his last international match against Bangladesh in November.
At the moment, Khaleel Ahmed is trying hard to get back into the squad. And, he would like to come up with his best in the upcoming Indian Premier League season. Recently he setup a question-hour round up with his fans in order to interact.
He took to his official Twitter handle and wrote,"Hello Everyone let's have a Q&A session, something I have never done on Any social media platforms, send me your questions using #AskKhaleel and I will try my best."
A fan quickly came with a hilarious dig on Khaleel Ahmed and wrote, "Do you think this your social media (gaining followers & #AskKhaleel trend) trick will work to come back in the Indian team?."
To which Khaleel replied that saying that the fan is quite funny without giving him any kind of weightage,"All I can say you are funny dear."
Here Is The Post: