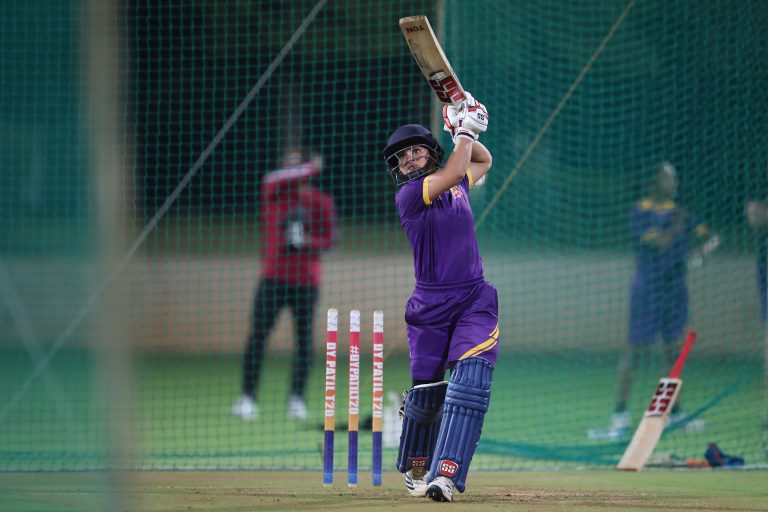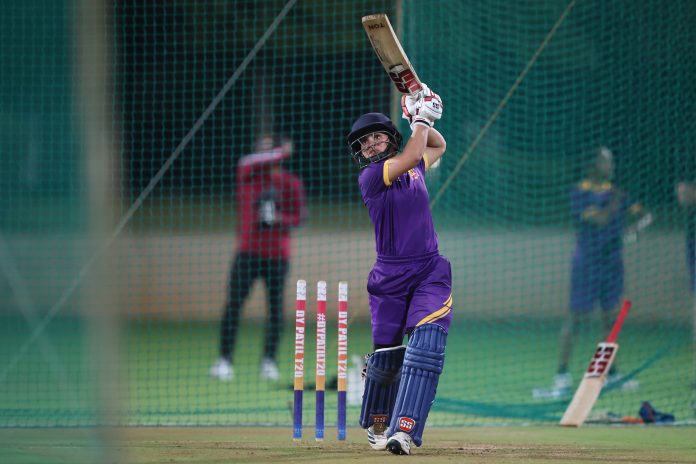 The inaugural edition of the Women's Premier League (WPL) is all set to go underway. Tickets have gone on sale for the WPL 2023, which begins on March 4 (Saturday), on BookMyShow – the BCCI's official ticketing partner. The first match is slated to be played between Adani Group-owned Gujarat Giants and Reliance Industries-owned Mumbai Indians at Navi Mumbai's DY Patil Stadium.
To increase interest among fans, BCCI has made ticket prices lower. Bookmyshow is BCCI's ticketing partner for WPL.
WPL 2023 will have 22 matches this season and has been made free for women and girls. For men and boys, tickets are selling at nominal prices of Rs 100 and Rs 400, per BookMyShow app.
WPL 2023 Opening Ceremony
The Tata WPL 2023 opening ceremony will feature performances from Bollywood actors Kriti Sanon and Kiara Advani, along with music sensation AP Dhillon. The tournament will be live-streamed on the Jio Cinema app for free. TV viewers can catch all the action on the Sports18 Network.
WPL 2023 Ticket Price
Taking a cue from India vs Australia series in December, the BCCI has not gone overboard with prices for WPL games. Fans thronged the stadiums in Mumbai in a bilateral T20 series, with the second game in Wankhede witnessing crowds of 35000, the highest for women's games in India.
BCCI wants to cash in on that and has kept tickets at Rs 100. The WPL matches will be played in Brabourne Stadium, Wankhede, and Dr. DY Patil. 
WPL 2023 Ticket: How To Book Tickets Online?
Step 1: Visit the BookMyShow website or mobile app for booking WPL 2023 tickets.
Step 2: Select the city (Mumbai) where the match is being held
Step 3: Choose the WPL 2023 match you want to attend.
Step 4: Select the seating category and quantity of tickets.
Step 5: Review your order and enter the required details.
Step 6: Make the payment After entering your details.
Step 7: Receive confirmation and collect your WPL tickets online.
WPL 2023: How To Watch Free On Mobile And TV
On March 4, the eagerly anticipated Women's Premier League (WPL) 2023 season is scheduled to begin. At Mumbai's DY Patil Stadium, the inaugural match of the WPL 2023 will feature a match between the Gujarat Giants and the Mumbai Indians. Gujarat Giants, Mumbai Indians, Royal Challengers Bangalore, Delhi Capitals, and UP Warriorz are the five teams who will compete in the competition.
The Jio Cinema app will offer free live streaming of the Women's Premier League 2023 season. Live broadcast will be available on the Sports18 Network.
WPL 2023: Complete Schedule, Venue, Date & Time
| | | | | |
| --- | --- | --- | --- | --- |
| DATE | TIME | HOME TEAM | AWAY TEAM | VENUE |
| March 4 | 7:30 PM | Gujarat Giants | Mumbai Indians | DY Patil Stadium |
| March 5 | 3:30 PM | RCB | Delhi Capitals | Brabourne Stadium |
| March 5 | 7:30 PM | UP Warriorz | Gujarat Giants | DY Patil Stadium |
| March 6 | 7:30 PM | Mumbai Indians | RCB | Brabourne Stadium |
| March 7 | 7:30 PM | Delhi Capitals | UP Warriorz | DY Patil Stadium |
| March 8 | 7:30 PM | Gujarat Giants | RCB | Brabourne Stadium |
| March 9 | 7:30 PM | Delhi Capitals | Mumbai Indians | DY Patil Stadium |
| March 10 | 7:30 PM | RCB | UP Warriorz | Brabourne Stadium |
| March 11 | 7:30 PM | Gujarat Giants | Delhi Capitals | DY Patil Stadium |
| March 12 | 7:30 PM | UP Warriorz | Mumbai Indians | Brabourne Stadium |
| March 13 | 7:30 PM | Delhi Capitals | RCB | DY Patil Stadium |
| March 14 | 7:30 PM | Mumbai Indians | Gujarat Giants | Brabourne Stadium |
| March 15 | 7:30 PM | UP Warriorz | RCB | DY Patil Stadium |
| March 16 | 7:30 PM | Delhi Capitals | Gujarat Giants | Brabourne Stadium |
| March 18 | 3:30 PM | Mumbai Indians | UP Warriorz | DY Patil Stadium |
| March 18 | 7:30 PM | RCB | Gujarat Giants | Brabourne Stadium |
| March 20 | 3:30 PM | Gujarat Giants | UP Warriorz | Brabourne Stadium |
| March 20 | 7:30 PM | Mumbai Indians | Delhi Capitals | DY Patil Stadium |
| March 21 | 3:30 PM | RCB | Mumbai Indians | DY Patil Stadium |
| March 21 | 7:30 PM | UP Warriorz | Delhi Capitals | Brabourne Stadium |
| March 24 | 7:30 PM | Eliminator | (TBD) | DY Patil Stadium |
| March 26 | 7:30 PM | Final | (TBD) | Brabourne Stadium |
WPL 2023: Complete Schedule, Venue, Date & Time
Also Read: WPL 2023: Alyssa Healy To Lead UP Warriorz In Women's Premier League