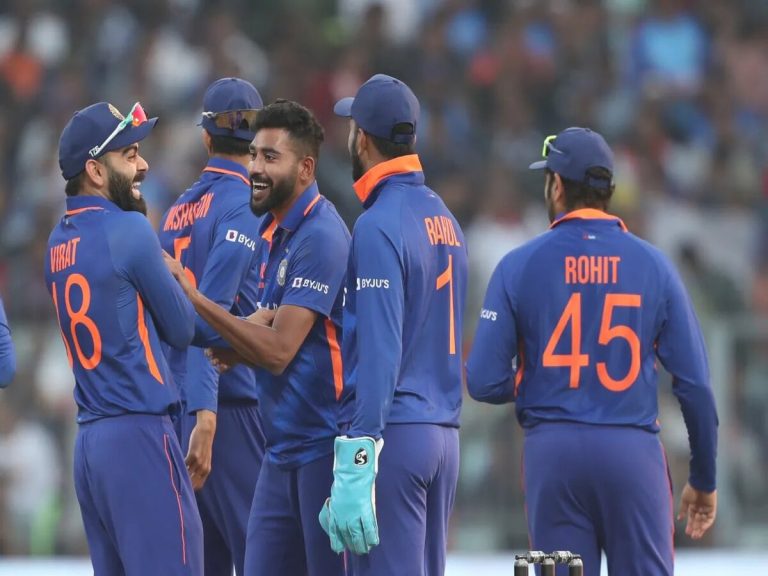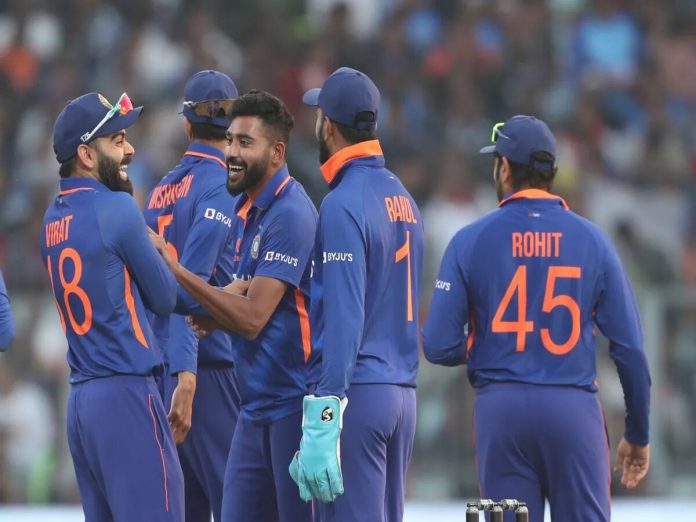 India has one of the weakest bowling performances in the first powerplay (over 1 to 10) of ODI cricket after the 2019 World Cup and before 2022. The likes of Bhuvneshwar, Shami, Thakur, etc. weren't really able to shatter the top-order of the opposition sides as frequently as India would have liked to because Jasprit Bumrah was frequently rested or injured.
But there has been a wave of Mohammed Siraj on the ODI side since 2022. The pace attack's key component in Test matches, the seamer, is now a serious candidate to start at the 2023 ODI World Cup.
Mohammed Siraj, an Indian pacer, has been on fire in the recently finished ODI series against Sri Lanka. The visitors' batting lineup has been made fun of by the right-arm pacer, who has also rendered them foolish-looking.
Mohammed Siraj has been one of India's most consistent bowlers in recent times. He has consistently produced outstanding performances in both Tests and ODIs, and he is now being backed to be a part of Team India's squad for the ODI World Cup 2023. Here are three reasons why Mohammed Siraj should be backed for the ODI World Cup 2023.
Consistent Performance
Mohammed Siraj has been a consistent performer for Team India in both Tests and ODIs. He has taken wickets in almost every match he has played, and he has been a reliable bowler for Team India. His ability to bowl economical spells and pick up wickets at regular intervals makes him a great asset for any team.
A wicket-taker in the powerplay 
Siraj has the ability to take wickets at any stage of the game. His variations and control have been praised by many in the cricketing fraternity. He has been able to take wickets in the powerplay overs and has been successful in the death overs. His ability to take wickets has been crucial for the Indian team in the shorter formats of the game. He should be backed ahead of the 2023 ODI World Cup to provide.
He now has the most wickets taken in the Powerplay. In ODI cricket in 2022, he has claimed 19 wickets while bowling in the Powerplay. He now holds the record for most wickets taken during the Powerplay. At the same time, Siraj is alone in the bowling department.
Experience
Mohammed Siraj has played in both Tests and ODIs for Team India. He has a wealth of experience in both formats, and he can be an invaluable asset to the team in the ODI World Cup 2023. His experience of playing in different conditions and against different opposition can be a great advantage for Team India in the World Cup.
Also Read: IND vs NZ: 3 Reasons Why Virat Kohli And Rohit Sharma Not Included In T20I Squad