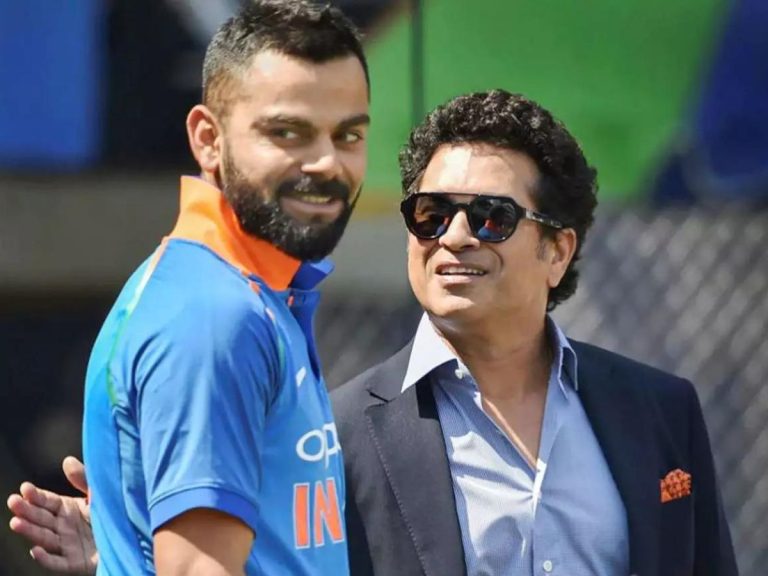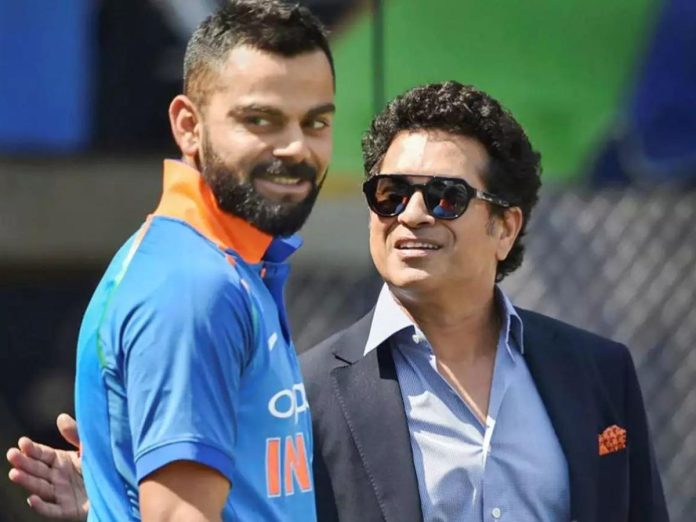 An epitome of class and unwavering dedication, Virat Kohli is one of the greatest ever cricketers to have donned this sport. He smashed his 73rd international century and is the 2nd in the list of cricketers with the most international centuries under their belt.
Kohli is only behind Sachin Tendulkar, who has 100 centuries under his belt. While several people say that Virat might not be able to break the record since he is already 34, a lot of people are of the opinion that the King of cricket can achieve it.
In this article, we take a look at 3 reasons why Virat Kohli can break Sachin Tendulkar's record of 100 centuries:
1. Virat Kohli is in sublime form
The talismanic batter is back notching up centuries and half-centuries at will. The beast mode of Virat Kohli of 2016 is back as we are regularly seeing match-winning knocks from him in his willow. He scored back-to-back centuries against Bangladesh and now against Sri Lanka. If he continues with this form, then he can well round up 27 centuries in 2-3 years. Since he is just 34, we can expect him to play for 2-3 more years.
2. Kohli is supremely fit
Fitness plays a big role in the performance of a cricketer; especially if one is playing all the 3 formats. Since Virat Kohli has insane fitness levels and a tight diet, he can continue for a longer time. He nails the nuts and bolts of an innings-the running between the wickets. This is another reason why Virat Kohli can continue playing international cricket for a longer period of time and thereby cross his idol Sachin Tendulkar's record of 100 centuries in international cricket.
3. Virat Kohli has a great mental fortitude
The batter hailing from Delhi is the epitome of resilience. He is like a spring. If he is pulled back, he will bounce back with greater energy and enthusiasm. He lets his bat do the talking. Virat Kohli has tremendous will-power and supreme-level dedication. This can most certainly spur him onto further greatness.
Also read: Top 5 Indian Cricketers Who Made Their International Debut After Turning 30