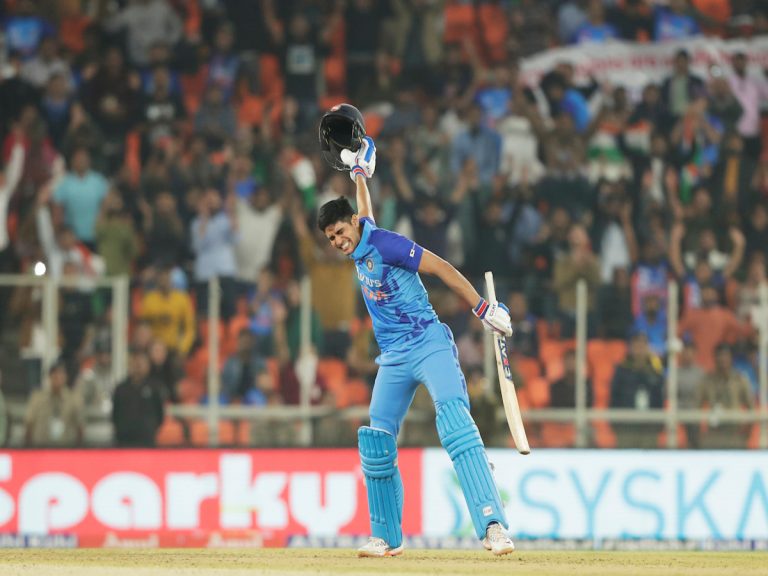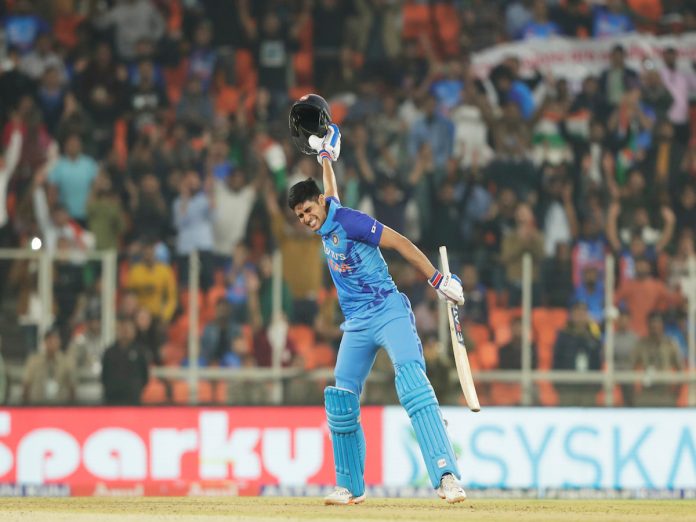 India is a cricket-crazy nation, and the sport is followed with great enthusiasm. Over the years, the country has produced some world-class cricketers like Sachin Tendulkar, Kapil Dev, Virat Kohli, and MS Dhoni, who has made India proud on the international stage.
However, with the retirement of some of these greats, there is now a need for new players to take their place. This is why the search for India's future cricket stars has become a hot topic among cricket fans.
The Indian cricket team has produced some of the finest cricketers in the world, and there are many young players waiting in the wings who could be the stars of tomorrow.
In this article, we take a look at some of the players who can be India's future cricket stars.
#1 Shubman Gill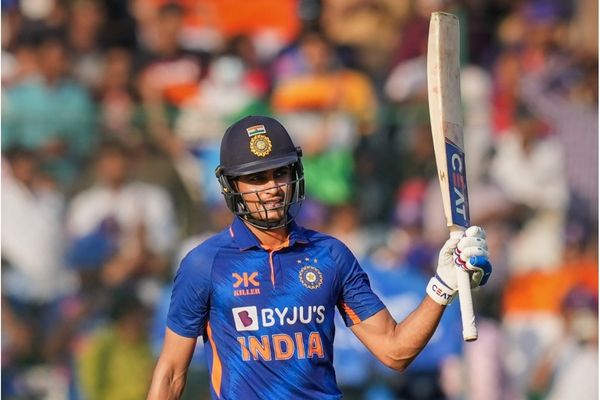 Opening batter Shubman Gill is a right-handed batsman. From 2018 to 2021, he was a player with the Kolkata Knight Riders. He joined Gujarat Titans in the 2022 IPL for a staggering 8 crore rupees. In 2018, Shubman Gill served as the team's vice-captain for India's U-19 squad.
He made his team India debut in 2019 and has since contributed to many wins. In every manner, Gill has benefited the Indian cricket squad. He is a dynamic fielder as well as a powerful batsman.
In the recently concluded bilateral series, he is an important asset for the Indian team. The ODI double ton, the highest individual score in T20I by India, and many more records he recently accumulated.
In 6 T20I matches, he scored 202 runs with a high score of 126* runs. In 21 ODI matches, he scored 1254 runs.
#2 Prithvi Shaw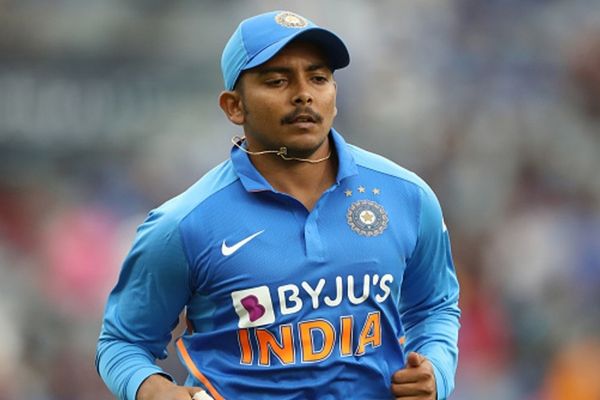 A young and gifted cricketer from Mumbai is Prithvi Shaw. He is an opening batsman and has established himself in the cricketing community.
He is capable of repelling any assault, and in the future, he will undoubtedly be a force to be reckoned with.
He was constantly under consideration for national selection. With his first Test series against the West Indies, Shaw made waves.
Shaw's poor form and temperament caused him to lose popularity among the public.
However, Shaw roared back and hit a commanding first triple hundred (379 in 383 balls) against Assam in the Ranji Trophy match.
The opening right-handed batsman's 379-run innings is the second-highest individual total in Ranji Trophy history. Shaw is a great talent who will undoubtedly ignite the international stage.
#3 Arshdeep Singh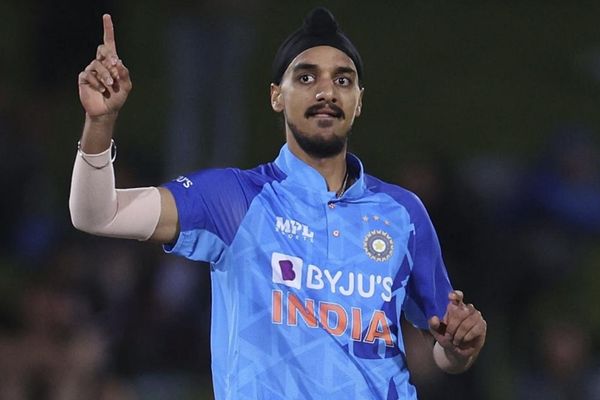 A left-arm medium-fast bowler, Arshdeep Singh. In the IPL, he represents the Punjab Kings. Additionally, he was a member of the world champion under-19 squad from the 2019 tournament.
Everyone has been impressed by Arshdeep's speed and poise when using the new ball.
On July 7, 2022, he played his first T20 International for India against England. He picked up seven wickets in five games in a series against the West Indies in 2022 and was named player of the series with a bowling average of 16.14. In 26 T20I, he has 41 wickets.
#4 Mohammed Siraj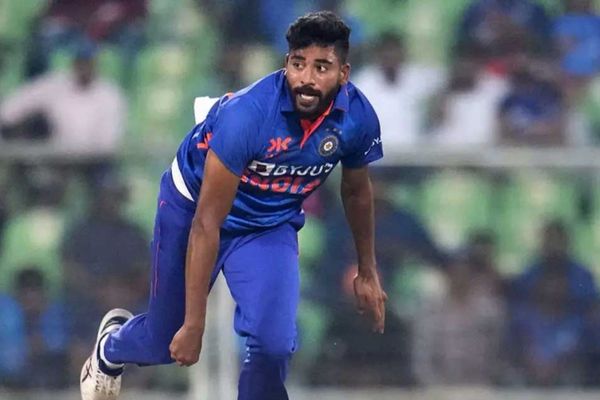 Mohammed Siraj has been playing for RCB since 2018 and was retained for 7 crore rupees for the 2022 IPL. He had been playing for Hyderabad prior to joining RCB.
In 2017, Siraj made his team India debut. Because he takes wickets in the powerplay, Siraj is regarded as the best fast bowler. He is currently the ODI's number 1 bowler.
At this point in the Powerplay, Siraj has taken the most wickets. He has taken 19 wickets in ODI cricket in 2022 while bowling during the Powerplay. He now owns the record for the most Powerplay wickets taken.
#5 Umran Malik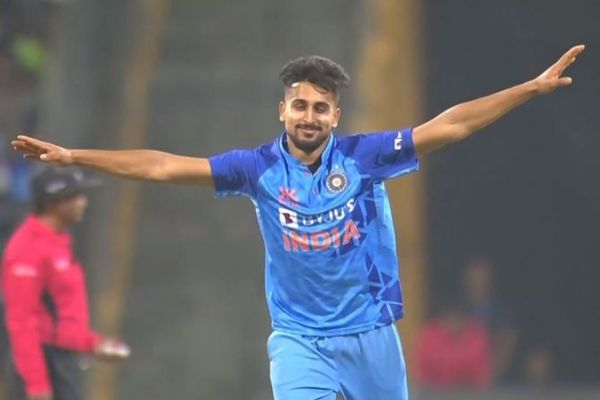 Umran Malik is a right-arm fast bowler who competes in the IPL for Sunrisers Hyderabad. He gained national attention by throwing a 150 kph ball in the IPL. He has a lot of promise and will undoubtedly transform the way Indian bowling is done.
Malik played against Sri Lanka in a 20-over T20I at Mumbai's Wankhede Stadium in January 2023, clocking 155 km/h in his 17th over.
He surpassed Jasprit Bumrah's previous mark for the fastest ball bowled by an Indian. He took 11 wickets in eight T20I games and 13 in eight ODIs.
Also Read: IND vs NZ 3rd T20: India Defeats New Zealand By 168 Runs, Win Series By 2-1