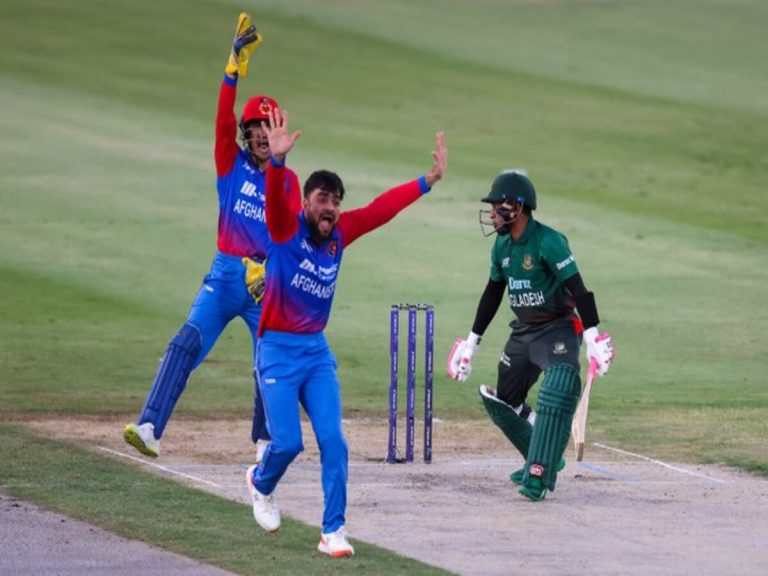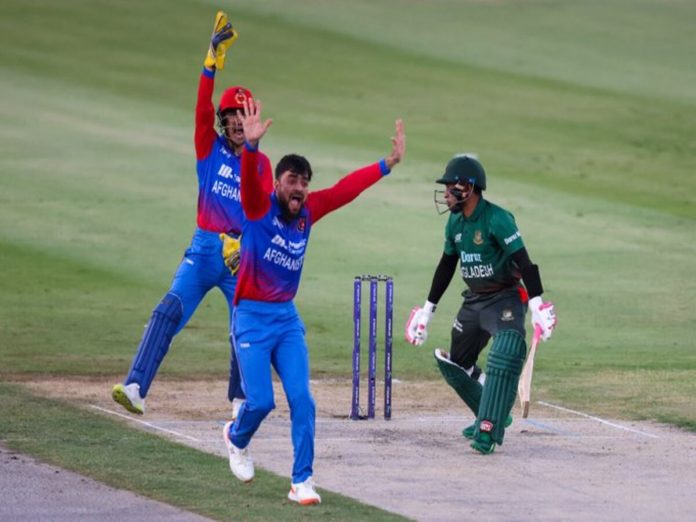 The Bangladesh Cricket Board (BCB) has recently announced the comprehensive schedule for the much-anticipated Afghanistan tour of Bangladesh set to take place in June.
To begin their tour, Afghanistan will engage in a solitary Test match at the iconic Sher-e-Bangla National Stadium in Dhaka. As per the draft schedule, the Afghan team is expected to arrive in Bangladesh on June 10, and the Test match will be held in the capital city from June 14 to June 18.
Following the red-ball encounter, Afghanistan will temporarily depart for India on June 19 but will promptly return to Bangladesh on July 1 to resume the remaining portion of the series. This segment of the tour comprises three One Day Internationals (ODIs) and two Twenty20 Internationals (T20Is) and is scheduled to continue until July 17.
The three ODIs will exclusively be played in Chattogram on July 5, 8, and 11, respectively, allowing fans in that region to witness high-quality cricket action. Subsequently, both teams will relocate to the picturesque city of Sylhet, where they will compete in the two T20Is scheduled for July 14 and 16.
Meanwhile, a significant number of players from the Bangladesh squad that recently participated in the ODIs against Ireland during their tour of England have returned home. However, a few prominent cricketers have opted to remain abroad to enjoy a well-deserved break before rejoining the national team.
BAN vs AFG Series Schedule
14-18 June: One-off Test, Dhaka
5 July: First ODI, Chattogram
8 July: Second ODI, Chattogram
11 July: Third ODI, Chattogram
14 July: First T20I, Sylhet
16 July: Second T20I, Sylhet
ACB CEO optimistic about busy schedule and World Cup preparations
The ACB's CEO, Mr. Naseeb Khan, said, "We are pleased to have a busy schedule ahead of us, as we will tour Bangladesh after the Sri Lanka tour." We have our sights set on the ICC Cricket World Cup 2023, and we are working hard to arrange more bilateral games for our National team as the tournament approaches."
"Bangladesh is a competitive team, and we have played better cricket with them in the past; we are hopeful that our players will do well in the tour this time as well."
"We are committed to promoting cricket within the country; domestic Green Afghanistan One Day Cup, which was an incredible cricket event, has just concluded; we are pleased to announce the Bangladesh tour; and we are grateful to our BCB counterparts for some excellent communications in this regard," He added.
Afghanistan's Recent Tour to Bangladesh Sets the Stage
In a captivating cricketing encounter last year, Afghanistan embarked on a tour to Bangladesh, engaging in a thrilling clash comprising a three-match ICC Cricket World Cup Super League ODI series and a two-match T20I series against the formidable hosts.
The ODI series witnessed a fierce battle, resulting in a closely contested affair with Bangladesh ultimately securing a 2-1 victory. However, the T20I series concluded with a shared outcome, as both teams showcased their prowess, ending the contest in a 1-1 draw.
The tour served as a platform for Afghanistan to showcase their skills and prowess against a competitive team like Bangladesh. It provided valuable experience for both sides, igniting a rivalry that promises to intensify during their upcoming encounter.
With the memories of their previous battles still fresh, Afghanistan's cricketers are eager to prove their mettle and build upon their previous performance, aiming to secure victory and leave an indelible mark on their cricketing journey.
Also Read: IPL 2023: Virender Sehwag Gives Shocking Statement On Shubman Gill