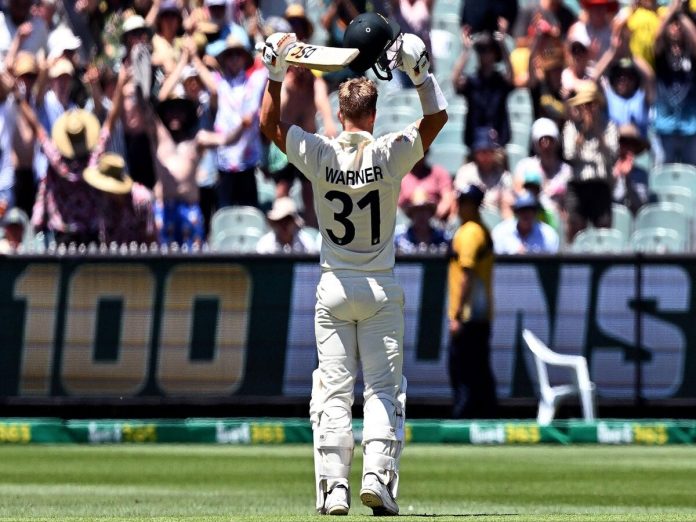 David Warner has stated his intention to continue playing for the upcoming season and working as a sports commentator for FOX throughout this time.
Along with Adam Gilchrist, Isa Guha, Mike Hussey, Allan Border, Mark Waugh, Kerry O'Keeffe, Brett Lee, Brendon Julian, Mel Jones, Mark Howard, and Kath Loughnan, Warner is now a member of the elite commentary team.
Warner discussed his position as a result of what the FOX Sports commentator said, "For me, it's just about calling the situation as it is, analysing the game, and try and bring my cricketing brain up to the commentary box."
"Sitting alongside you experts that's going to be fantastic. I'm sure you'll help me out as an apprentice," he added.
People are talking about my retirement
Many people have speculated about Warner's future, with some thinking he may retire after the summer in Australia, but the opener assured the commentary deal did not signal his approaching retirement.
Warner speaking about his enjoying profession stated, "Look people have already been talking about my retirement, but another 12 months to go and we'll see how we go from there".
"Over these next 12 months I'll probably do some part-time (commentary) stuff, wherever I'm needed or wherever I'm available I'll help out as much as I can," he added
Warner additionally stated, "But first and foremost it's about getting a win here and then progressing through the next 12 months."
Warner's double hundred in his 100th test
In his 100th test, Warner just scored a double hundred, making history as the first Australian to do so. His double-century contributed to Australia's 2-0 series victory. Warner will try to keep the good times going when Australia and South Africa square up in the Third Test at the SCG commencing on January 4.
Despite losing the series, South Africa still has everything to gain going into the Sydney test because a victory would offer them a chance to continue competing in the World Test Championship finals.
Also Read: IPL 2023: Aakash Chopra No Longer A Part Of Disney Star, Will Do Commentary For Sports18 & JioCinema