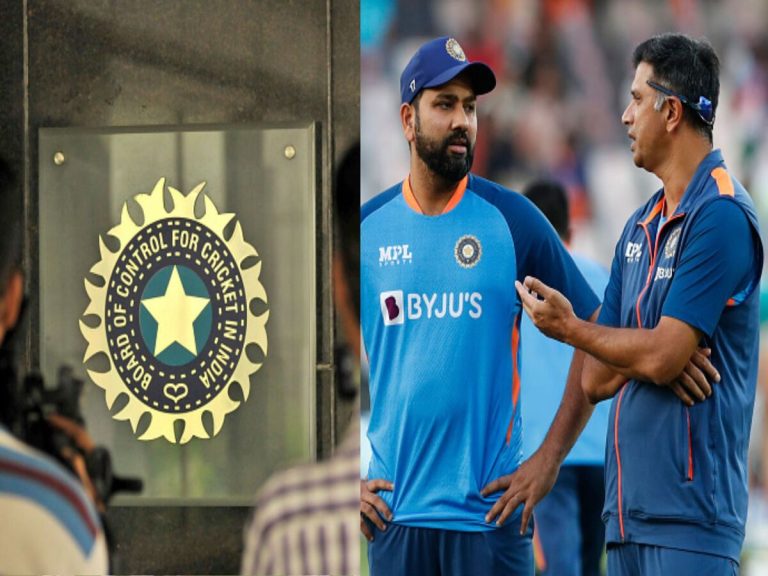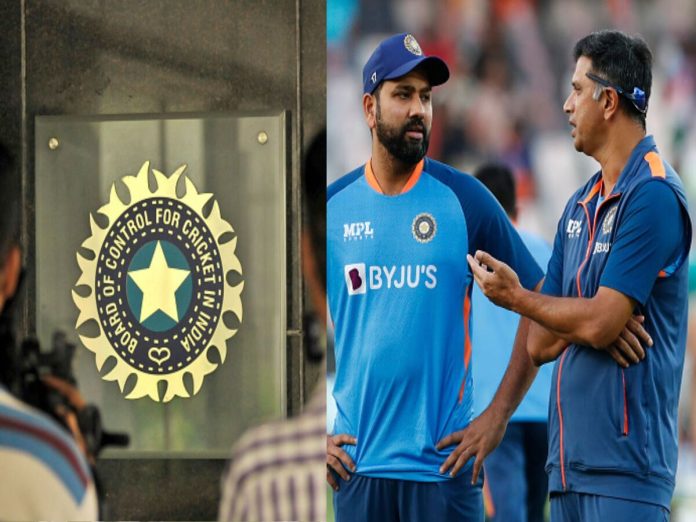 For the ODI World Cup, which will be held in India later this year, the Board of Control for Cricket in India (BCCI) has created a pool of 20 players. These players will switch between forms throughout the course of the following seven months, and their workload will be kept under observation.
As per media reports, BCCI may also request those star players skip the forthcoming IPL season in order for them to concentrate on ICC competitions and prevent injuries. The choice was made during a performance review meeting held by the BCCI in Mumbai at a seven-star hotel.
The choice was made during a performance review meeting held by the BCCI in Mumbai at a seven-star hotel. Coach Rahul Dravid, Captain Rohit Sharma, NCA Chairman VVS Laxman, and former Chief Selector Chetan Sharma were all present. Roger Binny, the board's president, joined via video conference.
The NCA will work with the IPL franchises to track the targeted Indian players competing in the competition this year, bearing in mind the Men's FTP (Future Tours Programme) and preparations for the 50-over World Cup. In 2023, Team India will compete in 35 ODIs, beginning with a scheduled home three-match series against Sri Lanka.
Roadmap for the upcoming ODI World Cup
Reviewing Team India's 2022 performance, which included failing to win both the Asia Cup and the T20 World Cup, was the focus of the meeting. The BCCI had previously publicly announced the main conclusions from the conference through an official notification.
"The roadmap for the upcoming ODI World Cup in India was discussed at the meeting, along with issues related to player availability and workload management," the BCCI said in an official statement.
BCCI review meeting key recommendations
Regarding the selection criterion, the BCCI also provided the Indian cricket team with three important recommendations.
Key recommendations:
The emerging players will have to play a substantial domestic season to be eligible for selection to the national team.
The Yo-Yo Test and Dexa will now be part of the selection criteria and implemented in the customized roadmaps of the central pool of players.
Keeping in mind the Men's FTP and preparations for ICC CWC 2023, the NCA will work in tandem with the IPL Franchisee to monitor the targeted Indian players participating in the IPL 2023.
Also Read: IPL 2023: 3 Reasons Why CSK Can Become Champion Again!