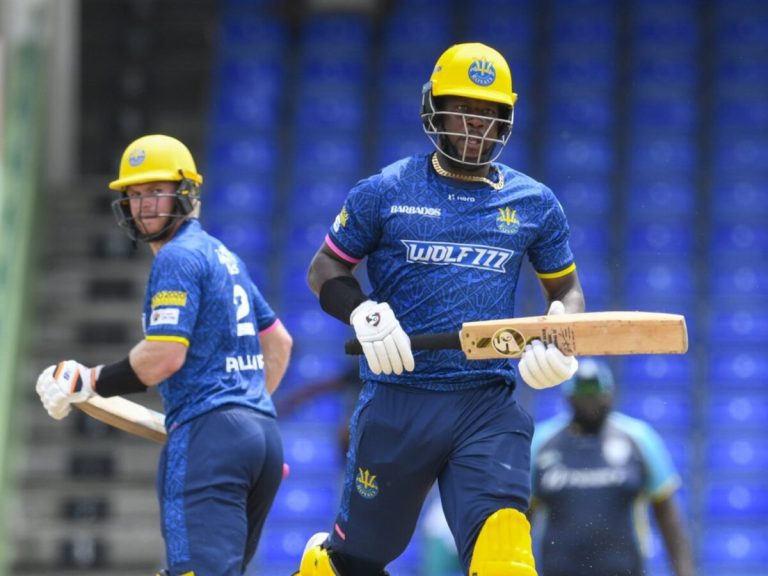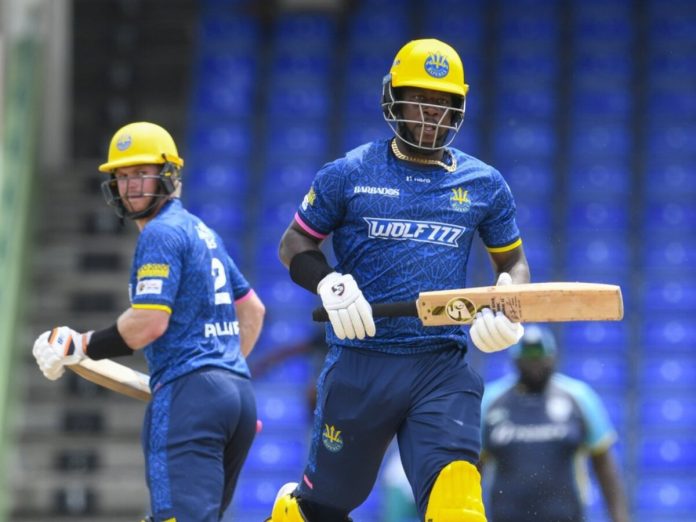 As the countdown to the Caribbean Premier League (CPL) 2023 begins, the Barbados Royals are gearing up with their dynamic squad, showcasing a mix of seasoned players and emerging talents.
Owned by the same consortium behind the Indian Premier League's Rajasthan Royals, Barbados Royals have crafted a formidable team with an impressive array of strengths and challenges. Here's a comprehensive SWOT analysis of the Barbados Royals in anticipation of the upcoming CPL season.
Strengths:
All-Star West Indian All-Rounders: Barbados Royals boast a trio of star West Indian all-rounders — Jason Holder, Kyle Mayers, and Rahkeem Cornwall. Their multifaceted skills promise to bring balance to the squad and deliver match-winning performances.
Retained Core: The retention of eight players, including key figures like Holder, Mayers, and Cornwall, provides stability and continuity, enabling effective team cohesion.
Strategic Trade: The acquisition of Rovman Powell from the Jamaica Tallawahs bolsters the team's batting lineup and leadership, with Powell's recent success in leading his former team to CPL victory.
Overseas Signings: The Royals' overseas signings — Rassie van der Dussen, Donovan Ferreira, Roelof van der Merwe, and Maheesh Theekshana — infuse international experience and diverse talents, enhancing the team's global perspective.
Weaknesses:
Loss to Trade: Despite a robust trade strategy, Barbados Royals traded Rovman Powell from the Jamaica Tallawahs, who had defeated them in the previous season's final, but, they had to let Hayden Walsh Jr to go to the Tallawahs.
Fast Bowling Depth: The departure of a fast bowler to St. Kitts and Nevis Patriots might have depleted the team's fast bowling resources, potentially posing a challenge in maintaining a well-rounded bowling attack.
Opportunities:
Emerging Talent: The addition of recent West Indies ODI debutants — Alick Athanaze and Akeem Jordan — presents a golden opportunity to harness fresh talent and integrate them into the team's strategy.
Strategic Overseas Picks: The overseas signings, especially van der Dussen and Theekshana, provide an opportunity to tap into diverse cricketing expertise and potentially capitalize on unique skill sets in various match situations.
Threats:
Intense Competition: The CPL 2023 is expected to be fiercely competitive, with all teams vying for the coveted title. The Royals will face stiff challenges from other skilled squads.
Adapting to Conditions: The CPL is known for its varied playing conditions across different venues. Adapting strategies and gameplay to suit these conditions could pose a threat if not executed effectively.
Barbados Royals CPL 2023 squad
Rovman Powell, Jason Holder, Kyle Mayers, Maheesh Theekshana, Rassie Van Der Dussen, Alick Athanaze, Obed Mccoy, Kevin Wickham, Roelof Van Der Merwe, Akeem Jordan, Rahkeem Cornwal, Donovan Ferreira, Justin Greaves, Joshua Bishop, Nyeem Young, Rivaldo Clarke, Ramon Simmonds, Laurie Evans, Qais Ahmad
Also Read: CPL 2023: Ambati Rayudu Joins Caribbean Premier League As St. Kitts & Nevis Patriots' Marquee Player