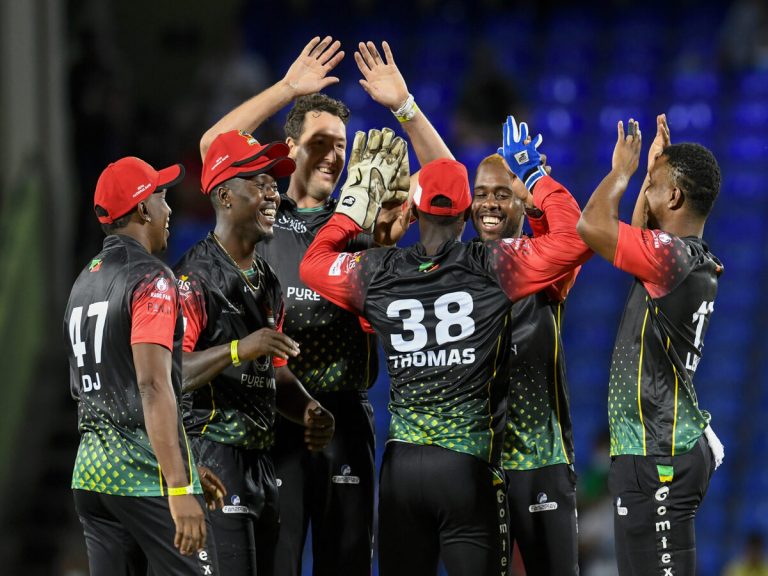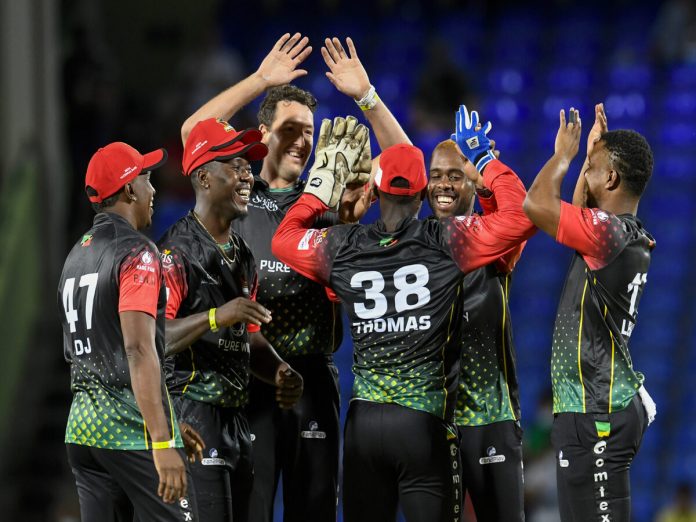 The Caribbean Premier League (CPL) has become a marquee T20 cricket tournament that showcases some of the best talents from the Caribbean and around the world.
The CPL 2023 is all set to commence from 16th August 2023 to 24th September 2023. In the midst of this exciting cricket extravaganza, the St Kitts & Nevis Patriots are gearing up to make their mark in CPL 2023. Check the complete SWOT analysis of St Kitts & Nevis Patriots' strengths, weaknesses, opportunities, and threats for CPL 2023.
Strengths:
Power-Packed Batting Lineup: The Patriots possess a formidable batting lineup led by explosive opener Evin Lewis. His ability to clear the boundaries at will can set the tone for the team's innings. Coupled with the experience of Andre Fletcher and the promising talent of Dewald Brevis, the batting unit is well-rounded and capable of posting substantial scores.
All-Round Depth: The team boasts an impressive array of all-rounders, including Sherfane Rutherford and George Linde. These players can contribute with both bat and ball, providing flexibility to the team's strategy. This versatility enables the Patriots to adapt to different match situations effectively.
Varied Bowling Attack: St Kitts & Nevis Patriots have a diverse bowling attack that covers different styles of bowling. From the pace of Sheldon Cottrell and Oshane Thomas to the spin of Ashmead Nedd, the team has options to exploit various pitch conditions and opponent weaknesses.
Weaknesses:
Inconsistent Performances: Despite having a talented squad, the Patriots have sometimes struggled with inconsistent performances. The challenge lies in maintaining steady form throughout the tournament and avoiding abrupt collapses, especially in high-pressure situations.
Over-Reliance on Certain Players: The team's performance has occasionally hinged heavily on individual brilliance, leading to an over-reliance on specific players. This dependence could be a weakness if those players face a loss of form or are unavailable due to injury or other reasons.
Opportunities:
Nurturing Young Talent: With talents like Joshua Da Silva and Jyd Goolie in their ranks, the Patriots have an opportunity to nurture and develop young cricketers who could potentially become future stars. Providing them with exposure and opportunities could yield long-term benefits for the team.
Strategic Planning: CPL's dynamic nature allows teams to employ different strategies based on their strengths and opposition analysis. The Patriots can capitalize on this by formulating effective game plans that exploit the weaknesses of their opponents.
Threats:
Strong Opposition: The CPL is a highly competitive tournament, and the Patriots will face tough challenges from teams like Trinbago Knight Riders and Barbados Royals. Each team possesses its own strengths and strategies, posing a threat to the Patriots' aspirations.
Injuries and Fatigue: The demanding T20 schedule can lead to player injuries and fatigue, impacting team performance. The Patriots must manage their player workload effectively to prevent burnout and injuries that could hamper their campaign.
CPL 2023: St Kitts & Nevis Patriots Full Squad
Evin Lewis, Andre Fletcher, Sherfane Rutherford, Dominic Drakes, Sheldon Cottrell, George Linde, Yannick Cariah, Oshane Thomas, Corbin Bosch, Dewald Brevis, Jyd Goolie, Izharulhaq Naveed, Kofi James, Joshua Da Silva, Ashmead Nedd, Johann Layne, Ambati Rayudu
Also Read: CPL 2023: A Detailed SWOT Analysis of "Barbados Royals"