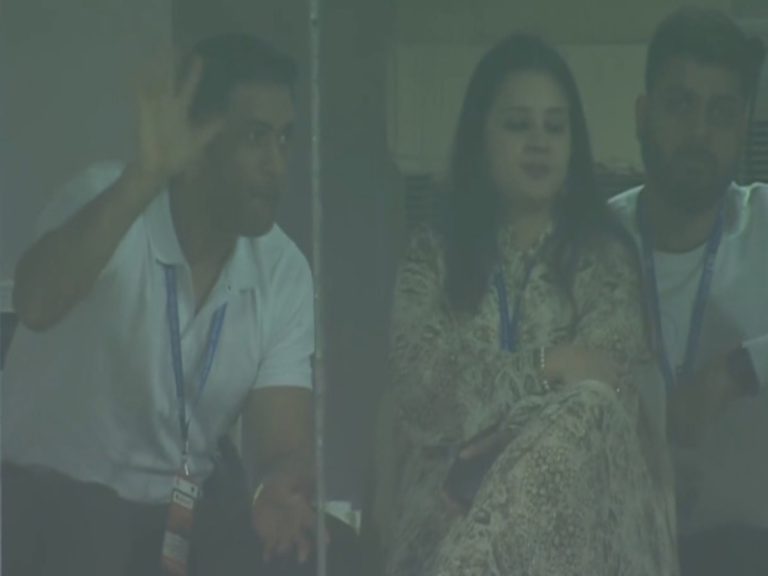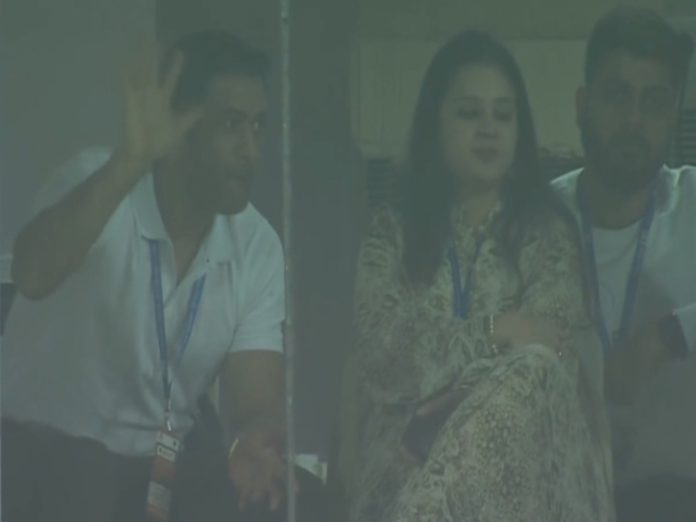 Even though Team India lost the opening T20I against New Zealand by 21 runs on January 27, the presence of renowned captain MS Dhoni nevertheless made Ranchi supporters happy.
At Ranchi's JSCA International Stadium on Friday, Mahendra Singh Dhoni attended India's first T20I match against New Zealand. The traditional cries of "Dhoni" "Dhoni" flooded the air as the camera cut to the Indian icon seated next to his wife Sakshi. The 41-year-old gave the crowd a wave as a way of thanking them for their support.
Watch the video –
On Thursday, Dhoni paid the Hardik Pandya-led host side a special visit at the JSCA stadium. In a video uploaded by the Board of Control for Cricket in India (BCCI) on their social media handles, Dhoni, sipping coconut water, is seen having a conversation with Pandya and co. in the team dressing room during one of their pre-match training sessions.
Also Read: IND vs NZ: New Zealand Bowlers Decimate India In 1st T20I