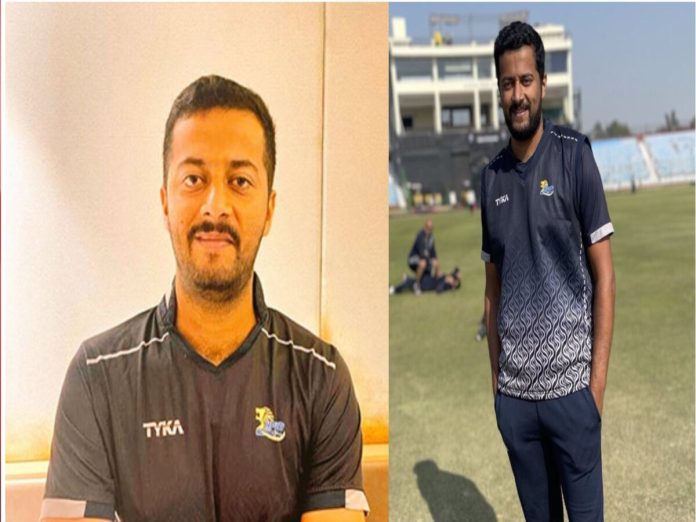 Siddharth Sharma, a fast bowler for Himachal Pradesh, passed away on January 12 in Vadodara at the age of 28 from breathing problems. The team that traveled to Gujarat for the Ranji Trophy match against Baroda from January 3–6 included Sharma.
The seamer complained of experiencing breathing problems during a practice session on December 31 and was admitted to the hospital later that day. Players reportedly fretted about Siddharth's health throughout the team's participation in the scheduled game and even continued to stop by his hospital room after the day's play. Siddharth was placed on the ventilator as his condition deteriorated.
Sukhvinder Singh Sukhu, the chief minister of Himachal Pradesh, also expressed his sympathy on Twitter.
All of us focused on Siddharth's health
Mayank Dagar of Himachal Pradesh expressed his sympathies to his late teammate in a statement to ESPNcricinfo, saying that the entire group was saddened by Siddharth's passing. He claimed that Siddharth was a key member of the team, had strong relationships with everyone, and would be truly missed.
"From January 3 to 6, we played against Baroda, but all of us focused on Siddharth's health even during the match," Dagar told ESPNcricinfo. "We visited him regularly in the hospital, but we had to leave him alone in Baroda and leave for the next match [against Odisha in Nadaun from January 10 to 13].
"His breathing problem continued to worsen, after which he was put on a ventilator.
"We are all deeply saddened by his death. Sidharth was an important part of our team, and connected well with everyone," Dagar said while paying tribute to his late teammate.
Siddharth Sharma career
In 2017, Siddharth Sharma made his First-Class debut against Bengal at Kolkata's renowned Eden Gardens. Ironically, he picked up five wickets in the first innings and two in the second of his final FC match against the same team at the same location in December 2022.
Siddharth featured in six FC matches and recorded 25 wickets at a good average of 22.20 while also making appearances in eight List-A games and returning with eight wickets at a 27.75 average.
He won the 2021–2022 Vijay Hazare Trophy with Himachal Pradesh, competing in three games, including the championship match against Tamil Nadu, returning with statistics of 1 for 34 in ten overs.
Sidharth's last word for his father
Prashant Chopra, an old friend and fellow member of the HP team, was with Sidharth in Vadodara. Chopra claims that Sidharth's father, who served in the Indian Army, initially opposed him playing cricket but later encouraged him to do so.
Chopra sadi, "When he was in the ICU, he regained his consciousness but could not speak, so he asked the nurse to get him a piece of paper and wrote to his father: Mujhe cricket khelne se rok na mat. Mujhe khelne dena (Please don't stop me from playing cricket)."
Also Read: ICC Test Rankings: India Rank 1 For Just 2 Hours? Massive ICC BLUNDER, Latest Rankings