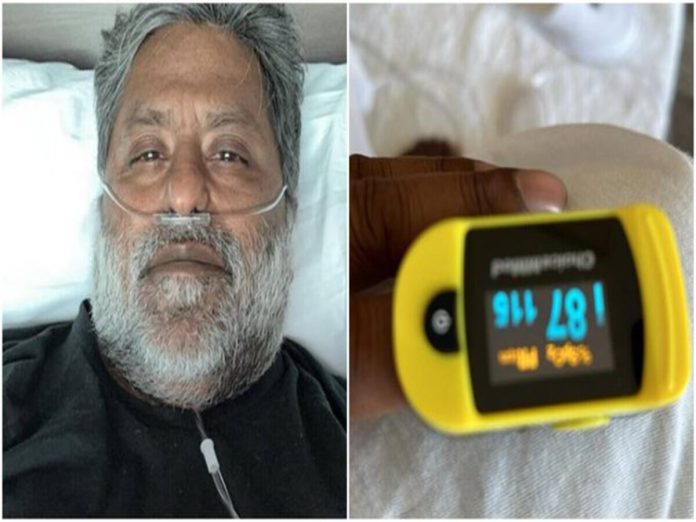 Lalit Modi, the former IPL chairman, said on Instagram that he was hospitalised after contracting a double COVID-19 infection and pneumonia and that he is now receiving external oxygen assistance.
Ex-IPL chief Lalit Modi claimed in a series of Instagram posts that he contracted the infection while travelling to Mexico. He said that an air ambulance had taken him to London. He "needs time to heal," according to Modi.
Double Covid in 2 weeks
He added that he thought his condition was 'touch and go' but his children and friends rallied behind him for support.
"After 3 weeks in confinement with a double Covid in 2 weeks accompanied by influenza and deep pneumonia – and post trying several times to leave. Finally landed via air ambulance accompanied by two doctors and a superstar super-efficient son who did so much for me back in London. The flight was smooth. Unfortunately, still on 24/7 external oxygen. Thank u to all at @vistajet for going the extra mile. I am extremely grateful to all. Love to all. Big hug," Modi tweeted on Friday.
With my two saviours
Modi in another post shared his latest photo he clicked at an airport.
He wrote: "With my two saviours. The two doctors seriously for three weeks monitored me, treated me 24/7. One Mexico City-based, whose care I was under, and the second my London doctor, who specifically flew into Mexico City to accompany me back to London. I have no words to describe how they sacrificed their time etc. to get me out. Still need time to recover. Currently on 24/7 external oxygen. I was, I thought, touch and go. But my children and friends and my close friend @harish_salve_ who were all with me for two out of my three weeks, fully by my side. They are all my family and part of me. God bless. Jai hind…"
Also Read: Who is Dewald Brevis? – MI Cape Town Top Performer, Stats, IPL Contract, All You Need To Know