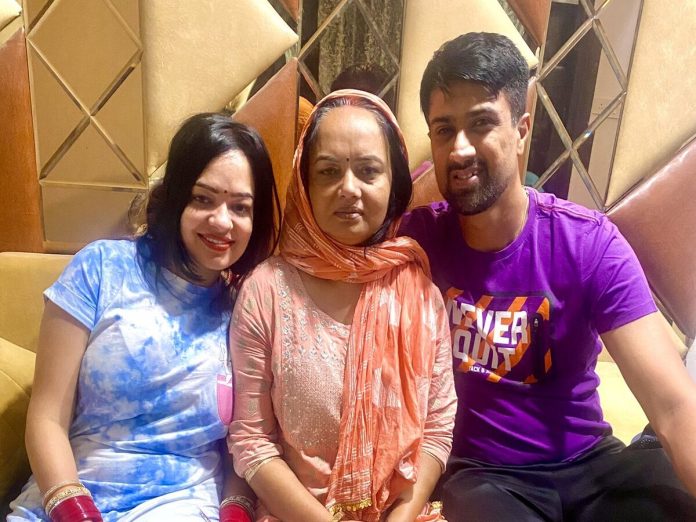 Rahul Sharma, a former Indian cricketer, expressed his heartfelt gratitude towards Gautam Gambhir, currently mentoring LSG in IPL 2023, for his extraordinary help during a tough time.
Rahul's mother-in-law was suffering from a critical brain haemorrhage, and the family was frantically searching for the best medical assistance.
Fortunately, Gautam Gambhir stepped in and proved to be a saviour for Rahul's family. Gambhir arranged for the best neurologist and got Rahul's mother-in-law admitted to the prestigious Sir Ganga Ram Hospital in New Delhi. His personal assistant, Gaurav Arora, also provided exceptional assistance during this crucial time.
Rahul Sharma just announced his retirement from his cricketing career. He took 9 wickets in both formats while playing for India in 4 ODIs and 2 T20Is. Additionally, he participated in 44 IPL games and recorded 40 wickets at a 7.02 economy rate.
Rahul Sharma thanked Gautam Gambhir
The operation was a success, and, according to Rahul Sharma's Twitter account, his mother-in-law is now making progress towards recovery. For their great assistance during this trying time, he expressed his gratitude to Gambhir and his assistant Gaurav.
Rahul Sharma also thanked all the doctors, nurses, and medical staff who worked tirelessly to ensure his mother-in-law's successful surgery and recovery.
The heartwarming pictures posted by Rahul Sharma on his Twitter account have been met with an outpouring of love and support from the cricketing community and fans alike.
Gambhir's selfless act has once again demonstrated that the spirit of sportsmanship goes beyond the boundaries of the field. It is during these tough times that true human compassion shines through, and Gautam Gambhir has proved to be a shining example of this.
"Last month was very difficult. My mother-in-law had brain haemorrhage, she was in critical condition. Thank you Gautam Gambhir paaji & ( his PA Gaurav Arora) who helped me in such difficult time & he provided the best neurologist and hospital in such a short time and the surgery has been done successfully. Now she is absolutely fine. Thanks to Gangaram hospital and their staff for excellent care. Special thanks to Dr. Manish Chugh, you compassionate treatment is miraculous," tweeted Rahul.
LSG need to bounce back under Gambhir mentorship
Gambhir is now serving as the franchise's mentor for the Lucknow Super Giants (LSG) in the ongoing IPL 2023. In the IPL 2023, Lucknow Super Giants are doing fine. But they must step up since the event is going to get serious and there is fierce competition among the teams.
With 11 games completed with 11 points and a Net Run Rate (NRR) of 0.294, Lucknow is currently third in the IPL points table.
Also Read: MI Pacer Jofra Archer Ruled Out Of IPL 2023, Chris Jordan Named As Replacement