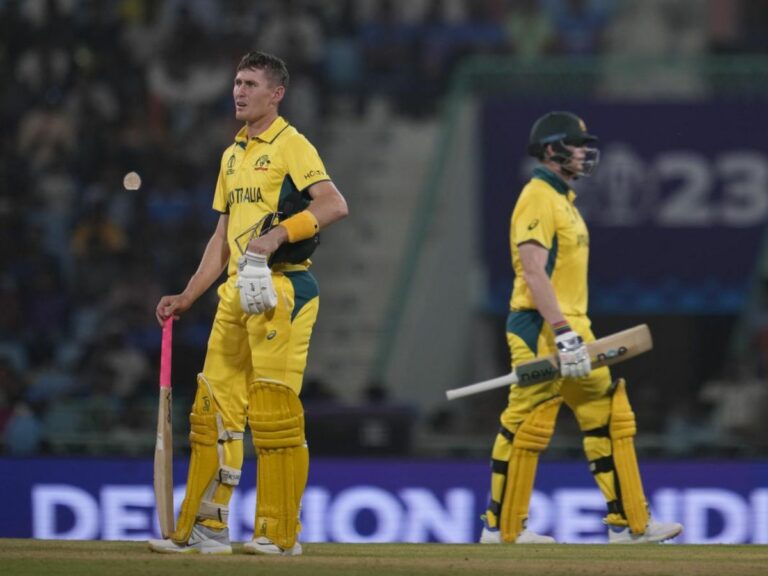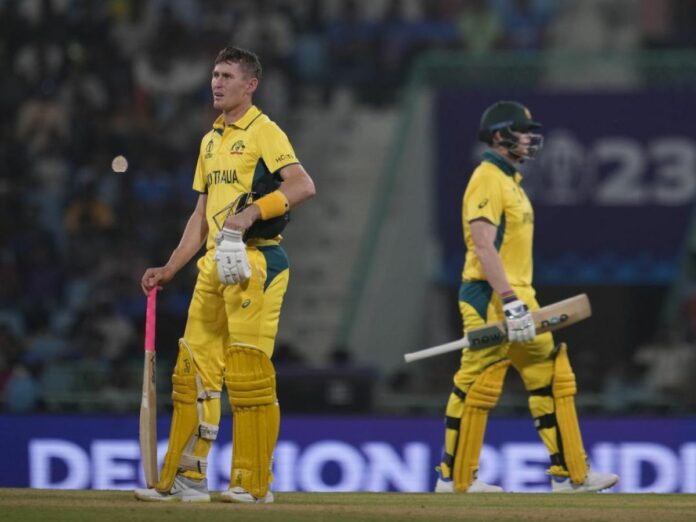 Prior to the ICC ODI World Cup 2023, Australia was touted as one of the favourites to lift the title in India. Having won this event, 5 times in the past, Australia are extremely experienced in this format and when they play the World Cup.
But 2 games into this competition and Australia look clueless. They were battered by both India and South Africa in their first 2 matches and are staring down at the barrel, presently. Australia needs to get their act quickly together if they are to advance further into the tournament.
After a 6-wicket loss at the hands of India at Chepauk on 8th October 2023, the Ozzies suffered a humongous 134-run loss at the hands of South Africa in Lucknow.
In this article, we take a look at 3 reasons why Australia are not performing well in this ICC ODI World Cup 2023:
1. Not enough resources in the spin-bowling department
One of the biggest talking points of this Australia squad, is their lack of spinners. Their only specialist spinner is Adam Zampa and he is a leg-spinner. Australian batting all-rounder, Glenn Maxwell, can roll his arm over for a few overs and he is their only off-spinning bowling option.
Australia were dealt with a major blow when left-arm orthodox bowler Ashton Agar was injured. They didn't replace him with another spinner and Marnus Labuschange was drafted into the squad.
The lack of spinners in their squad has been a major reason why Australia haven't been able to get off to the perfect start. When playing in India, one always encounters spin-friendly conditions and that has affected them.
2. Opening pair not performing well
In cricket, and especially in this format, openers play a huge role in setting up the rhythm and pulse of the team's batting performance. The starts which they give, help the team build a solid foundation and base.
Australia's hugely-talented and experienced opening pair in the form of Mitchell Marsh and David Warner, hasn't been able to stitch up partnerships. There were a lot of expectations on them but they haven't been able to deliver the goods in India.
In the match against Australia, Marsh departed for a duck and the opening partnership was only 5 runs. Then in the game against South Africa, when they were chasing a stiff total of 312 runs, the openers failed to get their bearings right.
The opening partnership was only 27 runs, with Warner scoring 13 runs in that partnership.
3. Lack of confidence
One of the key factors which separates a good team from an extraordinary team is the confidence factor. And Australia are clearly lacking it. They haven't been able to fire on all cylinders and there is a clear-cut mindset issue here.
In this case, Australia's formidable coaching staff which includes the likes of Daniel Vettori, Andrew McDonald, Andy Flower and Andre Borovec, need to get into the scheme of things and clear their minds.
Australia next lock horns with Sri Lanka on 16th October 2023, at the Ekana Sports City Stadium in Lucknow.
Also read: ICC ODI World Cup 2023: 3 Talking Points Of AUS vs SA