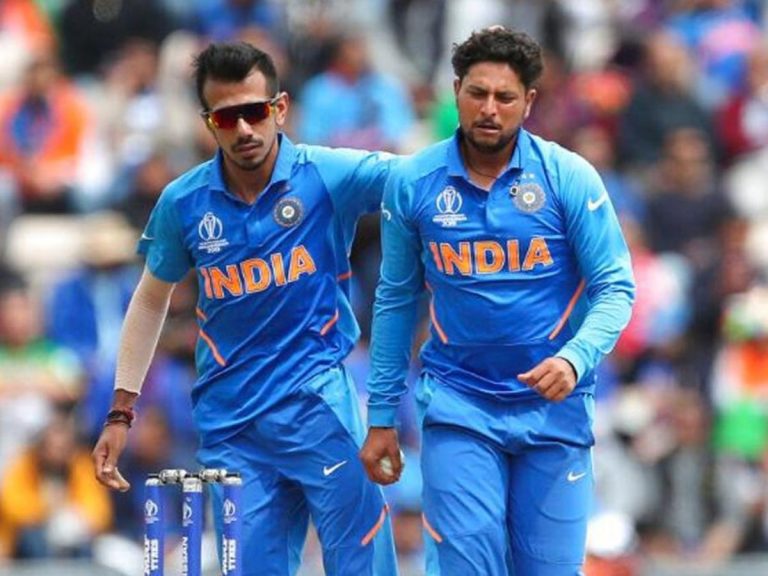 One of the key bowling pairs of the current setup of the Indian cricket team, Yuzvendra Chahal and Kuldeep Yadav are the building blocks of the bowling department of the Indian cricket team.
The duo have been assets for the Indian cricket team in recent times and have time and again, won matches for India through their impeccable bowling performances. In several matches, we have however seen the duo not being featured simultaneously.
This is primarily because of a few reasons, which we will be discussing in this article in depth. Yuzvendra Chahal and Kuldeep Yadav have been a part of the Indian cricket team for quite some time and have a lot of international experience under their belt.
In this article, we take a look at 3 reasons why Yuzvendra Chahal and Kuldeep Yadav might not be in the starting XI of the upcoming ICC ODI World Cup 2023:
1. The balance of the team will be a big factor
One of the key segments India have been practicing a lot on is the responsible batting of its lower-order. Since the last few years, we have seen the lower-order batters of Team India perform well and that is primarily because India has been taking in bowling all-rounders.
Since both Kuldeep Yadav and Yuzvendra Chahal are pure bowlers, they might not be in the pecking order for selection in the upcoming ICC ODI World Cup 2023.
2. Yuzvendra Chahal isn't being able to make it to the starting XI
When India had locked horns with Australia earlier in this year for an ODI series, Yuzvendra Chahal wasn't included in the starting XI. Kuldeep Yadav had played the series and had bagged 4 wickets in 3 games.
Similarly, Chahal was excluded from the starting XI in the 3-match ODI series against West Indies, most recently. This simply points to the fact that India might go with Kuldeep Yadav in the starting XI.
3. Ravindra Jadeja or Axar Patel will be a more dynamic option
Having someone like a Ravindra Jadeja or an Axar Patel will add a lot of dynamics to the team. Both these cricketers can bat extremely well and can bail India out of crunch situations.
With the ball, both Jadeja and Patel are quite wily and have the ability to outfox the opposition batters with their sheer game sense.
Thus, we might not see our favourite 'KulCha' pair in the upcoming marquee event, which will be taking place in India.
Also read: ICC ODI World Cup 2023: 3 Reasons Why England Are Favourites To Win The Title