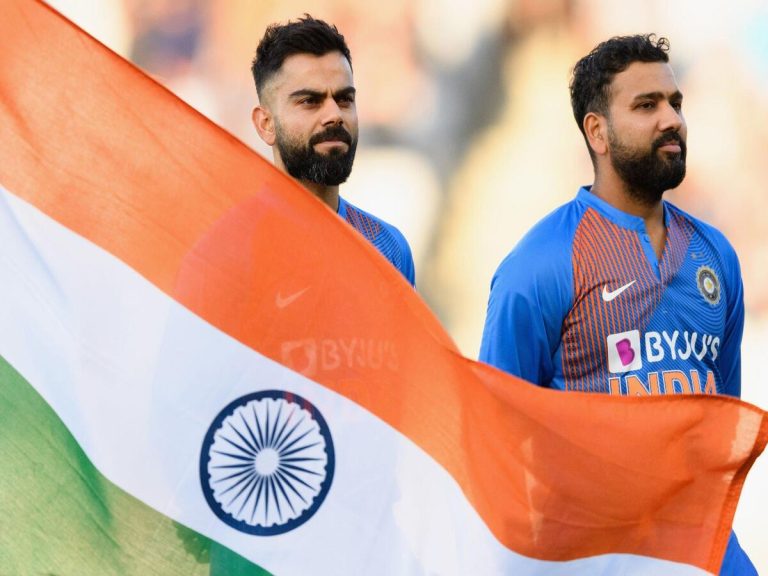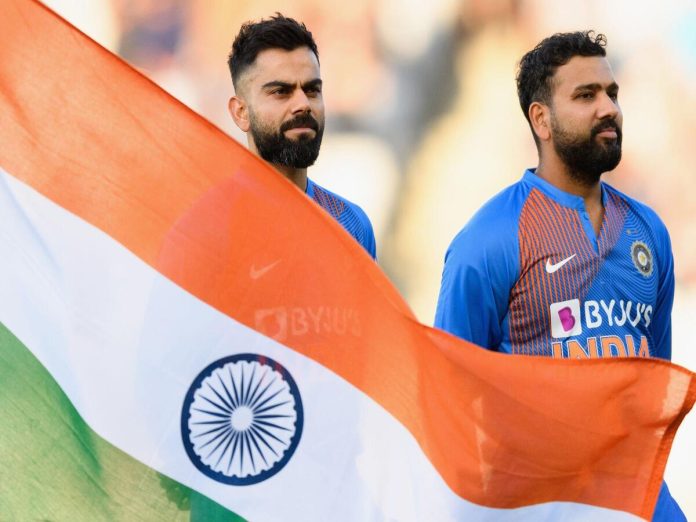 The eagerly awaited schedule for the 2023 ODI World Cup is officially announced by the ICC on Tuesday. The ultimate match between cricketing heavyweights India and Pakistan is set for October 15, and it promises to be an exciting sight.
Additionally, the ODI World Cup 2023 final is all set for November 19, with November 20 serving as a reserve day, if required. The 2023 ODI World Cup will witness a total of 10 formidable teams competing over a span of 46 action-packed days. 
The tournament will kick off with a thrilling encounter between the finalists of the 2019 edition, England and New Zealand.This highly anticipated match will be held at the iconic Narendra Modi Stadium in Ahmedabad on October 5.
The semi-finals are slated to take place on November 15 and 16 at Mumbai's Wankhede Stadium and the historic Eden Gardens in Kolkata. To add to the spectacle, both the semi-finals and the final will be day-night fixtures, starting at 2 PM IST.
Among the fixtures, there are six matches scheduled to be day matches, starting at 10:30 am IST. All other matches, barring the aforementioned six, will be exciting day-night encounters, ensuring thrilling cricketing action under floodlights.
This mix of day and day-night encounters promises to offer a diverse and captivating viewing experience for fans across the globe. Check complete details on ODI World Cup 2023 final schedule, qualifiers, India Schedule, venue, etc.
ODI World Cup 2023: Direct qualifiers
New Zealand
England
India (host)
Bangladesh
Pakistan
Australia
Afghanistan
South Africa
ODI World Cup 2023: Full list of Venues
Ahmedabad
Hyderabad
Dharamsala
Delhi
Chennai
Lucknow
Pune
Bengaluru
Mumbai
Kolkata
ODI World Cup 2023: India Schedule
The Indian cricket team's journey in the highly anticipated 2023 ODI World Cup is all set to begin with an electrifying clash against Australia in Chennai on October 8. The iconic M.A. Chidambaram Stadium will be the battleground where these cricketing powerhouses will lock horns in a battle for supremacy.
After the opener, the Indian team will head to the capital city, Delhi, where they will face Afghanistan on October 11. As the tournament progresses, the scenic Dharamsala will play host to an enthralling encounter between India and New Zealand on October 22.
Lucknow, the city of Nawabs, will be brimming with excitement as it prepares to welcome the Indian team for their match against Australia on October 29.
8 October: India vs Australia, Chennai
11 October: India vs Afghanistan, Delhi
15 October: India vs Pakistan, Ahmedabad
19 October: India vs Bangladesh, Pune
22 October: India vs New Zealand, Dharamsala
29 October: India vs England, Lucknow
2 November: India vs Qualifier 2, Mumbai
5 November: India vs South Africa, Kolkata
11 November: India Qualifier 1, Bengaluru
ICC ODI World Cup 2023: Full Schedule
| | | |
| --- | --- | --- |
| Date | Fixture | Venue |
| October 5 | England vs New Zealand | Ahmedabad |
| October 6 | Pakistan vs Qualifier 1 | Hyderabad |
| October 7 | Bangladesh vs Afghanistan | Dharamsala |
| October 7 | South Africa vs Qualifier 2 | Delhi |
| October 8 | India vs Australia | Chennai |
| October 9 | New Zealand vs Qualifier 1 | Hyderabad |
| October 10 | England vs Bangladesh | Dharamsala |
| October 11 | India vs Afghanistan | Delhi |
| October 12 | Pakistan vs Qualifier 2 | Hyderabad |
| October 13 | Australia vs South Africa | Lucknow |
| October 14 | England vs Afghanistan | Delhi |
| October 14 | New Zealand vs Bangladesh | Chennai |
| October 15 | India vs Pakistan | Ahmedabad |
| October 16 | Australia vs Qualifier 2 | Lucknow |
| October 17 | South Africa vs Qualifier 1 | Dharamsala |
| October 18 | New Zealand vs Afghanistan | Chennai |
| October 19 | India vs Bangladesh | Pune |
| October 20 | Australia vs Pakistan | Bengaluru |
| October 21 | England vs South Africa | Mumbai |
| October 21 | Qualifier 1 vs Qualifier 2 | Lucknow |
| October 22 | India vs New Zealand | Dharamsala |
| October 23 | Pakistan vs Afghanistan | Chennai |
| October 24 | South Africa vs Bangladesh | Mumbai |
| October 25 | Australia vs Qualifier 1 | Delhi |
| October 26 | England vs Qualifier 2 | Bengaluru |
| October 27 | Pakistan vs South Africa | Chennai |
| October 28 | Qualifier 1 vs Bangladesh | Kolkata |
| October 28 | Australia vs New Zealand | Dharamsala |
| October 29 | India vs England | Lucknow |
| October 30 | Afghanistan vs Qualifier 2 | Pune |
| October 31 | Pakistan vs Bangladesh | Kolkata |
| November 1 | New Zealand vs South Africa | Pune |
| November 2 | India vs Qualifier 2 | Mumbai |
| November 3 | Qualifier 1 vs Afghanistan | Lucknow |
| November 4 | England vs Australia | Ahmedabad |
| November 4 | New Zealand vs Pakistan | Bengaluru |
| November 5 | India vs South Africa | Kolkata |
| November 6 | Bangladesh vs Qualifier 2 | Delhi |
| November 7 | Australia vs Afghanistan | Mumbai |
| November 8 | England vs Qualifier 1 | Pune |
| November 9 | New Zealand vs Qualifier 2 | Bengaluru |
| November 10 | South Africa vs Afghanistan | Ahmedabad |
| November 11 | India vs Qualifier 1 | Bengaluru |
| November 12 | England vs Pakistan | Kolkata |
| November 12 | Australia vs Bangladesh | Pune |
| November 15 | Semifinal 1 | Mumbai |
| November 16 | Semifinal 2 | Kolkata |
| November 19 | Final | Ahmedabad |
Also Read: Maharashtra Premier League Playoffs Schedule: Full Fixtures, Qualifiers, Eliminator, Squads & Live Streaming Details