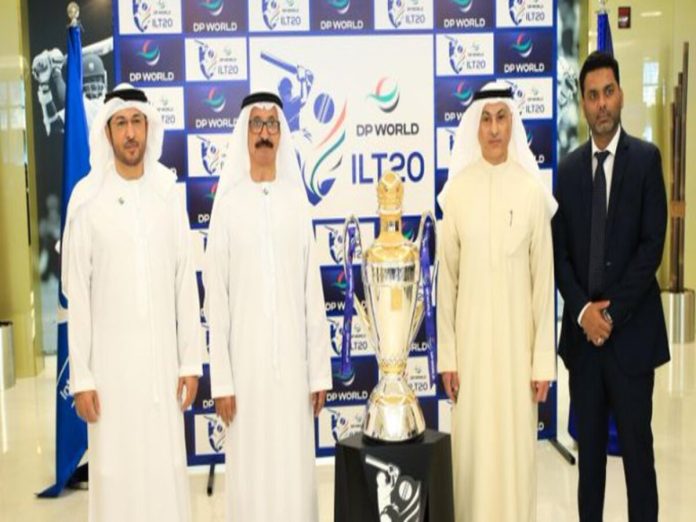 The International Cricket Council (ICC) has confirmed that the proposed International League T20 (ILT20) franchise league based in the UAE would not be granted List A status because UAE is not a Full Member global body.
The opening match of the inaugural ILT20, between the Dubai Capitals and the Abu Dhabi Knight Riders, is scheduled for January 13. Numerous well-known cricketers have expressed interest in participating in the competition, which will help it become a magnificent and successful event.
However, none of their efforts in the competition will be recorded on their formal T20 records, as leagues hosted by non-Full Members are not eligible for formal List A T20 classification, according to ICC regulations.
Prior to that, despite the participation of big names like Chris Gayle and Steve Smith, none of the Global T20 Canada's statistics were included in List A records.
"T20 competitions hosted by non-Full Members cannot be attributed List A T20 status, and the global governing body recently confirmed to statisticians that no special exemption will be made for the big-money tournament in the UAE, which is set to have its inaugural run later this month," a report by The Cricketer reads.
"The UAE ILT20 has been sanctioned by the ICC but List A T20 status will not be granted to this event as it does not meet the criteria in the regulations," an ICC spokesperson told The Cricketer.
ILT20: All you need to know!
The league will undoubtedly keep viewers hooked to their TVs and closely following their favourite teams. The elite competition will show to be an excellent venue for local players to gain experience competing against well-known players.
Stars like Shimron Hetmyer, Moeen Ali, Kieron Pollard, and Wanindu Hasaranga will play in a total of 34 matches, boasting five-weekend-day double-headers, where the six franchises will play each other twice before the playoffs, culminating in the thrilling final in Dubai on February 12th. There are ten matches scheduled in Abu Dhabi, sixteen in Dubai, and eight in Sharjah (2023).
Franchise teams include Abu Dhabi Knight Riders (Kolkata Knight Riders), Desert Vipers (Lancer Capital), Dubai Capitals (GMR), Gulf Giants (Adani Sportsline), MI Emirates (Reliance Industries), and Sharjah Warriors. There are 84 international players on these teams (Capri Global).
Also Read: IPL 2023: Who is Shaik Rasheed? CSK's New Impact Player