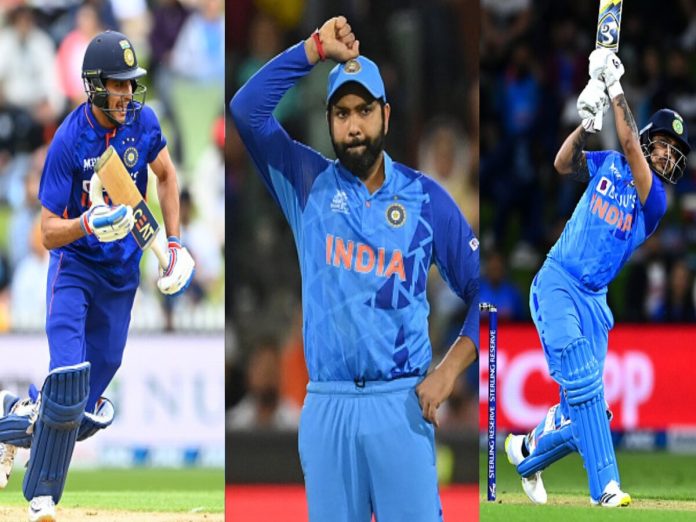 Beginning on January 10 in Guwahati, India will host Sri Lanka for three one-day internationals. The One Day International (ODI) series opening between India and Sri Lanka is scheduled for Tuesday, and Indian skipper Rohit Sharma is ready to lead the batting attack for the home team. For the just-finished T20I series between the Asian heavyweights, the seasoned Indian opener was rested.
The hosts are still unsure of who would open the tournament months before the ODI world cup 2023 begins in India. Even though Shikhar Dhawan, a seasoned player, was benched for the ODI series against Sri Lanka, there are still a few players vying for the top slot.
However, Shubman Gill will open the innings in the first One-Day International against Sri Lanka, according to India captain Rohit Sharma, who announced this on Monday. Ishan Kishan, unfortunately, will not play.
Gill was a consistent performer
While Kishan's double ODI century made the selectors take notice of him, Gill was a reliable performer in the 50-over format last year. However, according to Rohit, the management will select Gill as the opener because of his proven record.
"Both openers (Gill and Kishan) have done really well. But looking at how both have gone through, I think it is fair that we give Gill a chance to have a fair run because, in the last games, Gill got a lot of runs as well," Rohit said in a press conference on the eve of the first ODI.
Ishan stay in the mix for future matches
Rohit highlighted that he appreciates Kishan's efforts and said the wicketkeeper-batter will continue to play in upcoming games.
"I am not going to take anything from Ishan. He has been wonderful to us. He got a double hundred and I know what it takes to get a double hundred, it is a great achievement. But just to be honest and be fair to the guys who have done really well before that we need to give those guys enough chances as well," Rohit said.
"It is unfortunate that we won't be able to play Ishan but looking at how things have panned out for us in the last 8-9 months, looking at how the ODIs have gone through for us, it is fair to give Gill that run and he has done extremely well in that position. We will definitely try out and keep Ishan in the mix and see how things pan out for us as we play lot of games ahead," he added.
Also Read: WATCH: Young Fan In Tears, Rohit Sharma Comforting Gesture Ahead Of IND vs SL 1st ODI Goes VIRAL