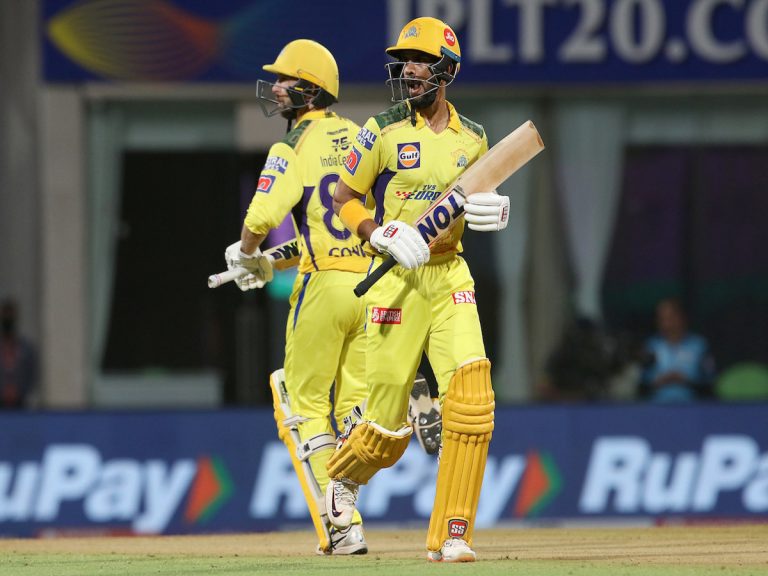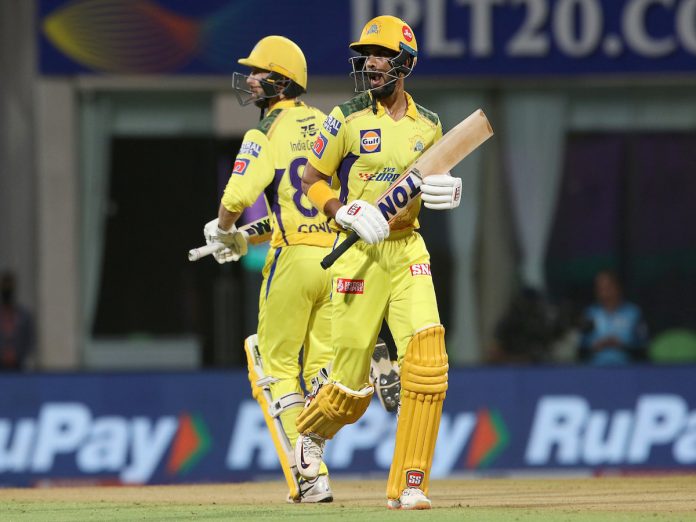 The defending champion Gujarat Titans will play host to the crowd favourite Chennai Super Kings in Ahmedabad on March 31 to kick off the IPL 2023. On May 28, the tournament's 16th edition title game will also take place in Ahmedabad.
The IPL returns to India's traditional home-and-away format for the first time after a long 4-year break. Openers always take the top spot when discussing the most crucial players in any batting lineup. These are the ones who not only have to play the powerplay but also get the most balls played.
The competition promises to be exciting and dramatic each season. The IPL 2023 season is quickly approaching, and teams are already preparing their opening squads. Check the top 3 teams with the strongest IPL 2023 opening duo.
CSK – Devon Conway, Ruturaj Gaikwad
The best opening combo for any IPL squad will be Devon Conway and Ruturaj Gaikwad. They had three partnerships that were over 50, with two of them being 100-run stands, so they made a significant impact right on.
Ruturaj Gaikwad, who won the Orange Cap in the IPL 2021, had a middling IPL 2022 season, scoring 368 runs at an average of 26 and a strike rate of 126. But, CSK is counting on Gaikwad to bounce back this year.
Devon Conway of New Zealand, who had a brilliant first IPL season last year with 252 runs in 7 innings at 42 and a strike rate of 145, will once again be his partner.
But, since the pair will be more used to batting together this season, one should expect greater consistency from them. Both use a similar strategy and typically begin cautiously before raising the stakes toward the conclusion of the powerplay. Both Devon Conway and Ruturaj Gaikwad are in excellent form and are expected to dominate once more.
DC – David Warner, Prithvi Shaw
Warner and Shaw, the opening duo for the Delhi Capitals, pose a threat to the opposition. Shaw scored 283 runs with a strike rate of 155 in the IPL 2022 whereas Warner scored 432 runs at an average of 48 and a 150 strike rate. They are known for their aggressive style of batting. 
In this season's IPL, Shaw and Warner are perhaps the most devastating opening combo. Pant was unable to play due to knee injuries sustained in the car accident, so Warner is the DC captain this season. In the forthcoming season, opposition assaults might find it challenging to contain this explosive combo.
PBKS – Shikhar Dhawan, Jonny Bairstow
Following Mayank Agarwal's drop to make room for Jonny Bairstow at the top last season, Punjab Kings (PBKS) will stick with the same partnership. Mayank Agarwal, the PBKS team's captain from the previous season, was released, and Dhawan was named the captain for the IPL in 2023. Jonny Bairstow is most likely to be spotted at the top alongside Dhawan.
The Englishman scored 253 runs in 11 innings while striking out at a rate of 144, and Dhawan played the position of an anchor, allowing the power hitters around him to swing at the ball as they pleased.
When moved to the top of the order, Bairstow quickly came to life and struck a few half-centuries after struggling to make an impression in the middle order. He has an outstanding track record as an opener in the IPL. Bairstow has a strike rate of more than 145 and an average of above 40.
RR – Jos Buttler, Yashasvi Jaiswal
Jos Buttler and Yashasvi Jaiswal were the opening duos for Rajasthan Royals as they began their campaign. Buttler won the Orange Cap award last year for scoring 863 runs at a 149-strike rate. Jaiswal had his breakout IPL season, scoring 258 runs at a strike rate of 132 in 10 innings.
In IPL 2023, Jaiswal is again likely to team up with Jos Buttler, one of the most lethal T20 batsmen in the world who had a fantastic IPL season last year. The RR starting pair is renowned for complementing one another effectively throughout the entire game.
KKR – Venkatesh Iyer, Gurbaz/Jagadeesan
In IPL 2022, KKR experimented with more than 5–6 opening combinations, and they were particularly hampered by Venkatesh Iyer's subpar performance the previous season. After a successful domestic season, he is likely to be their first-choice opener this year. Iyer is likely to be accompanied by some great partner to open the KKR innings in IPL 2023. 
KKR has a few alternatives for the other opening position. Rahmanullah Gurbaz was acquired through trade from GT. Nitish Rana is probably a good choice. Jagadeesan, who is also in great form in the domestic circuit and was bought by KKR in the IPL 2023 auction, can open the inning. KKR may also simply revert to using Sunil Narine as their opener.
Also Read: IPL 2023: South African Players To Miss IPL Matches, Top Teams To Get Affected