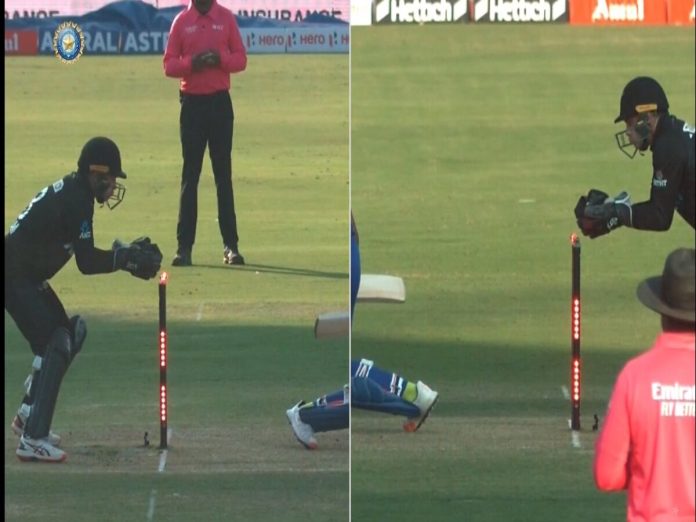 The third umpire's decision on Hardik Pandya's dismissal during the opening one-day international match between India and New Zealand at Hyderabad's Rajiv Gandhi International Stadium sparked outrage on social media among the fans. When the Indian vice-captain was ruled out, cricket fans and even the commentary box were in a state of general astonishment.
Hardik had to leave the field in the fourth ball of the 40th over after scoring 28 runs off of 38 balls with the help of three fours. India lost their fifth wicket, and Daryl Mitchell took their place.
Hardik and the commentators were puzzled by the dismissal, which turned out to be a controversial one. The bails lighted up as Hardik attempted a cut shot but completely missed the ball. The judgments were handed upstairs by the on-field umpires after the New Zealanders appealed for a "bowled."
Many people could clearly see from TV replays that the ball missed the stumps, and it appeared like the wicketkeeper's gloves were striking the stumps because the bails flashed as a result. But after a protracted review, the third umpire chose to dismiss Hardik, a choice that infuriated cricket fans.
Watch the video –
Also Read: IND vs NZ: Shubman Gill Joins 200 Club, Youngest To Score In ODI – Watch