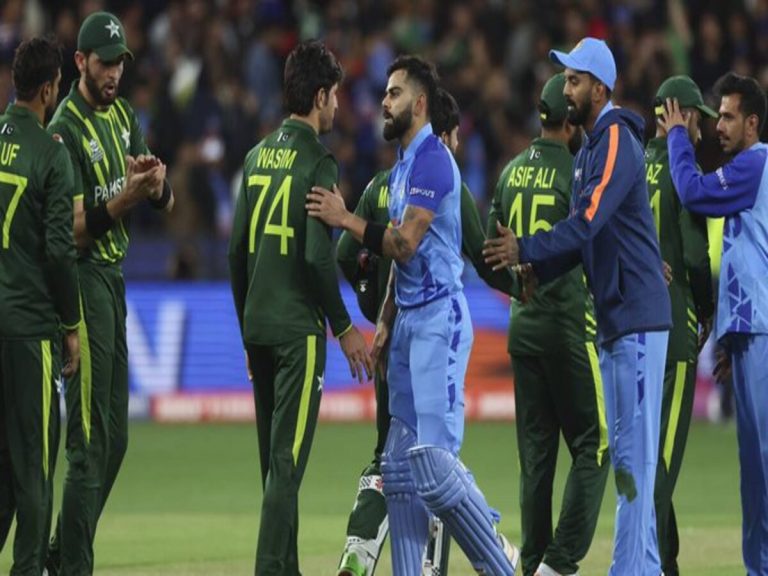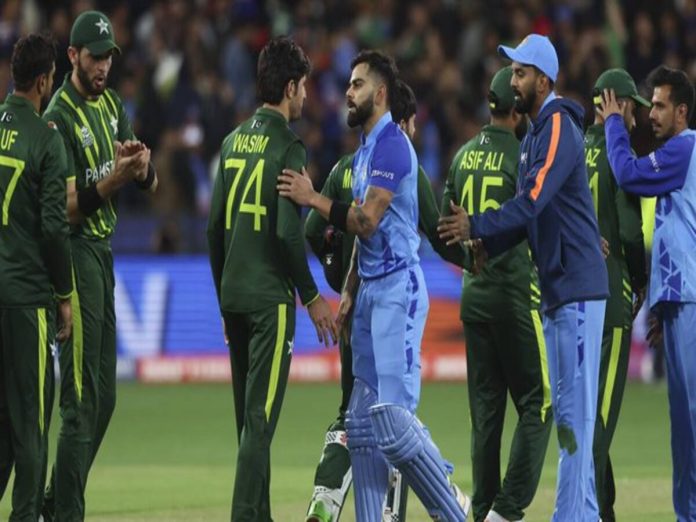 The Pakistan cricket team has stated that Chennai and Kolkata would be their top choices for hosting the majority of their matches during the 2023 ODI World Cup. The team has previously considered these two cities to be secure.
With 46 games, including the championship match, scheduled to be contested in 12 Indian cities, including Ahmedabad, Lucknow, Mumbai, Rajkot, Bengaluru, Delhi, Indore, Guwahati, and Hyderabad, the 2023 ODI World Cup is tentatively scheduled to begin on October 5.
It is reported that discussions are currently taking place at the ICC level as senior members of the Pakistan Cricket Board (PCB) are meeting with a senior ICC executive to discuss the matter, which is still quite delicate.
"A lot will depend on what BCCI and the Indian government decide but given a choice, Pakistan will like to play most of its World Cup matches in Kolkata and Chennai.
"In Kolkata, Pakistan played its T20 World Cup game against India in 2016 and the players were very happy with the security. Similarly, Chennai as a venue remains memorable for Pakistan.
It's also about feeling safe at specific venues," a source close to ICC Board, tracking developments, told PTI on conditions of anonymity.
Each team will play nine games
As the ICC looks to maximise earnings, the next India vs. Pakistan game is likely to be a heated matter, with Ahmedabad's 132,000-capacity stadium being the most profitable alternative. The final is currently being held at the Narendra Modi Stadium, so another venue can be chosen.
Each team will play nine games in a round-robin format during the league round of the competition. In order to give fans from all over India time to make travel plans, the BCCI and the ICC Events Committee will collaborate to finalise the schedule in the upcoming months.
No matches in Bangladesh
The squad could play its matches in Bangladesh as part of a "hybrid model," according to ICC General Manager Wasim Khan, who recently told Pakistani media in his personal role. This is because the Indian team won't be visiting Bangladesh for the Asia Cup.
However, PCB Chairman Najam Sethi had dismissed the notion of playing World Cup games in Bangladesh at the time. Additionally, the ICC made it clear that Pakistan had not proposed a "hybrid model" for international competitions.
Security will be top-notch for each team
Because Pakistan's semi-final match vs India was hosted in Mohali during the 2011 World Cup, it was simple for Pakistan fans to come to Mohali and support their team. Mohali, however, is not one of the 12 venues that the BCCI has chosen for the 2023 World Cup.
In 1996, the Chinnaswamy Stadium in Bengaluru played host to a high-profile quarterfinal, but the present political situation is more delicate, making it difficult to host Pakistan in places like Mumbai and Dharamshala.
Each team will have top-notch security, but the BCCI and the Indian government want to make sure that nothing untoward happens.
Also Read: Kane Williamson Set To Miss 2023 ODI World Cup, To Undergo Knee Surgery