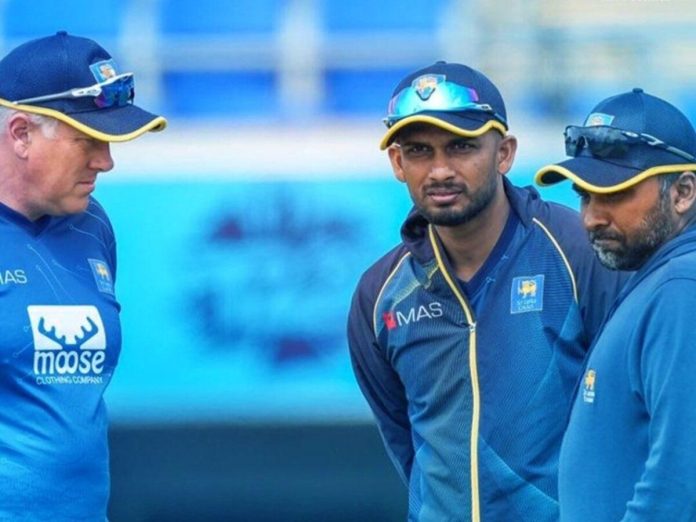 The third and final ODI against Rohit Sharma's squad in Thiruvananthapuram resulted in a world record loss for Sri Lanka team, and Sri Lanka Cricket (SLC) has asked the manager of the team touring India five days to submit a report on what happened. On Sunday, India swept the three-match series by thrashing a naive Sri Lanka by a record 317 runs.
Virat Kohli struck an unbeaten 166 while Shubman Gill added a century to help the hosts reach a sizable 390 for 5 in 50 overs. Mohammed Siraj took four wickets as Sri Lanka was eventually dismissed for 73 in 22 overs.
Sri Lanka's heavy defeat against India
The team manager was asked by SLC to include the opinions of captain Dasun Shanaka and head coach Chris Silverwood among others in his report when it was due the following day after the humiliating loss.
"Sri Lanka Cricket (SLC) has directed the Manager of the National Team to submit a report pertaining to Sri Lanka's heavy defeat faced against India in the 3rd ODI, which was played on the 15th January 2023 at Thiruvananthapuram," said a statement issued by SLC on Monday.
"The report should consist of views of the Captain, the Head Coach, and the selection panel and also the team manager pertaining to the loss," added the statement.
Reports should be submitted within 5 days
"SLC has requested the Team Manager to submit the 'Report', within a 5-day period. The report will enable Sri Lanka Cricket to review and understand the background to the team's dismal performances during the final ODI, which it lost by 317 runs after being bowled out in 22 overs," added the statement.
IND vs SL T20 ODI Series details
Axar Patel's heroics couldn't prevent the visitors from winning the second T20I on January 15 by 16 runs, which was Sri Lanka's only victory. India won the final T20I by a wide margin of 91 runs, despite the fact that the first T20I was closely contested.
Sri Lanka failed to present a challenge during the ODI series. They gave up a big total of 373/7 in the first ODI, which they lost by a score of 67 runs. They were all out for 215 in the second ODI and lost by four wickets. But in the last ODI, the visitors gave up entirely and suffered a historic loss.
Also Read: Women's IPL 2023: Viacom Won The Media Rights For INR 951 Crore