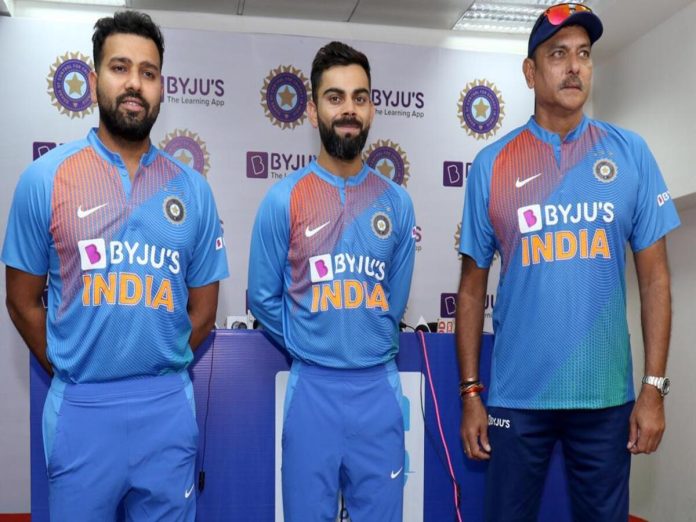 While Indian team jersey sponsor BYJU's, which is exciting, wants the board to honor the present agreement by cashing in a bank guarantee worth an estimated Rs 140 crore, Star India, the media rights holder for India's home season, has asked the BCCI for a Rs 130 crore discount in the current deal.
In the impromptu meeting of the Apex Council on Monday, the BCCI top brass debated the two topics for more than an hour. A virtual meeting was held.
BYJU's informed the BCCI in November that it wanted to stop serving as the Indian cricket team's jersey sponsor, but the board requested that the ed-tech business stay on until at least March 2023.
However, in June, BYJU's extended its jersey sponsorship agreement with the BCCI until November 2023 for an estimated USD 35 million. While approximately Rs 140 crore will be paid to the BCCI through bank guarantee, the remaining, around Rs 160 crore, will be paid via installments.
"Only BYJU's and Star India's issues were discussed in the meeting but that also took well over an hour. It was a serious matter involving millions of dollars so naturally, it took time," a BCCI source told PTI.
Star India asks for a huge discount of Rs 130 crore
In the meeting, it was also made clear that Star, which had paid 61,38.1 crore for India's domestic and international cricket rights for the years 2018 to 2023, had requested a roughly 130 crore discount in the current agreement.
Due to the COVID-19 epidemic, some of the matches during the contract time had to be rescheduled. The change occurs as the BCCI is getting ready to auction media rights for the upcoming five-year cycle when the present agreement expires in March.
"The issue was discussed at length but the board is yet to take a final call on it," the source added.
Also Read: I've Not Decided To Give Up The T20I Format: Rohit Sharma On Indian Team Transition