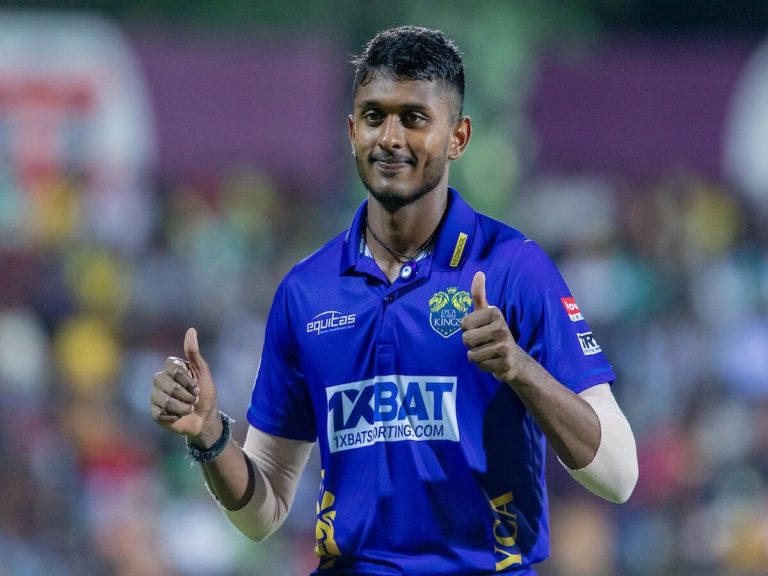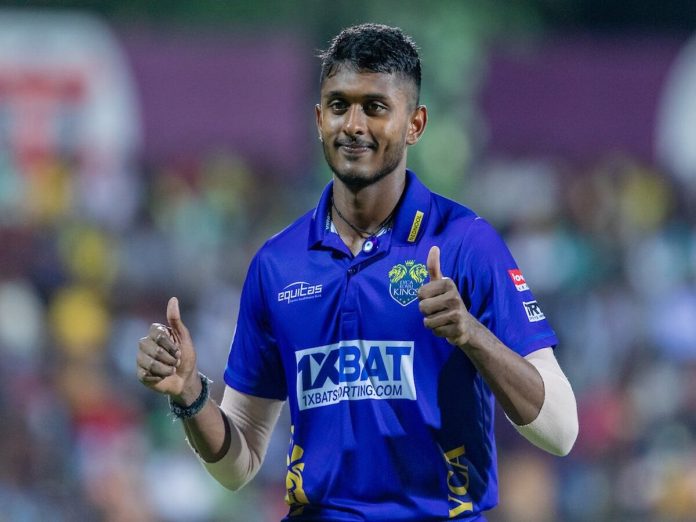 The Tamil Nadu Premier League (TNPL) 2023 has been an exhilarating tournament filled with exceptional cricketing performances. From powerful batting displays to remarkable bowling spells, the tournament has witnessed several standout moments. In this article, we will take a closer look at the top five performances of the TNPL season. 
Ajitesh Guruswamy's Sensational 112 (60)
During a match between Nellai Royal Kings (NRK) and Lyca Kovai Kings (LKK), Ajitesh Guruswamy delivered an extraordinary batting performance. After winning the toss, NRK elected to bowl first, and LKK set a challenging target of 182 runs.
In their pursuit of victory, NRK's Ajitesh Guruswamy unleashed a breathtaking innings, smashing 112 runs off just 60 deliveries. His sensational knock, which included 7 fours and 8 sixes, played a pivotal role in guiding NRK to a thrilling 4-wicket win.
Arun Karthik's Blistering 104 (61)
Arun Karthik, representing Nellai Royal Kings (NRK), showcased his remarkable batting skills in a match against an unknown team. Opening the innings, Karthik displayed sheer dominance as he hammered an outstanding century, scoring 104 runs off just 61 balls.
His innings were filled with power hitting, including 5 sixes, as he led NRK to chase down a target of 160 runs in just 18.5 overs. Karthik's quick-fire century perfectly exemplified the explosive nature of T20 cricket.
Jafar Jamal's Whirlwind 96 (53)
In a thrilling encounter between Ba11sy Trichy and Nellai Royal Kings, Jafar Jamal stole the spotlight with his whirlwind knock of 96 runs off 53 balls. Batting for Ba11sy Trichy, Jafar displayed exceptional power-hitting, striking 6 fours and 8 sixes.
Despite losing early wickets and struggling to find momentum, Jafar's magnificent innings helped Ba11sy Trichy post a competitive total of 146 for six in 19 overs. His ability to hit boundaries, especially against slower deliveries, left the spectators in awe.
Sai Sudharsan's Commanding 90 (52)
Sai Sudharsan, representing Lyca Kovai Kings, continued his purple patch in TNPL 2023 with a commanding batting performance. Against an unknown team, Sudharsan showcased his prowess by smashing 90 runs off just 52 balls.
Despite his impressive innings, Lyca Kovai Kings fell short of victory. Sudharsan's knock was filled with power-packed shots, comprising of 7 fours and 4 sixes, which propelled his team to a competitive total of 181/6. His consistency with the bat has been a highlight of the season.
Nellai Royal Kings' Remarkable 33 Runs in Penultimate Over
In the Qualifier 2 match between Dindigul Dragons and Nellai Royal Kings, the Royal Kings produced a breathtaking batting display in the penultimate over.
Chasing a challenging target of 186, Nellai Royal Kings found themselves in a tough situation, needing 56 runs in 21 balls. Ajitesh Guruswamy and Easwaran joined forces and unleashed an incredible assault on the inexperienced pacer, G Kishoor.
Easwaran smashed the first three balls for sixes, while Guruswamy hit the fifth ball for another six. Under immense pressure, Kishoor bowled a high full-toss, resulting in a no-ball, and 33 runs came off the over. This remarkable display of power-hitting turned the tide in favor of the Nellai Royal Kings, leading them to a memorable victory.
Also Read: ACC Men's Emerging Teams Asia Cup 2023: Full Schedule, Squads, Teams, Live Streaming, All You Need To Know