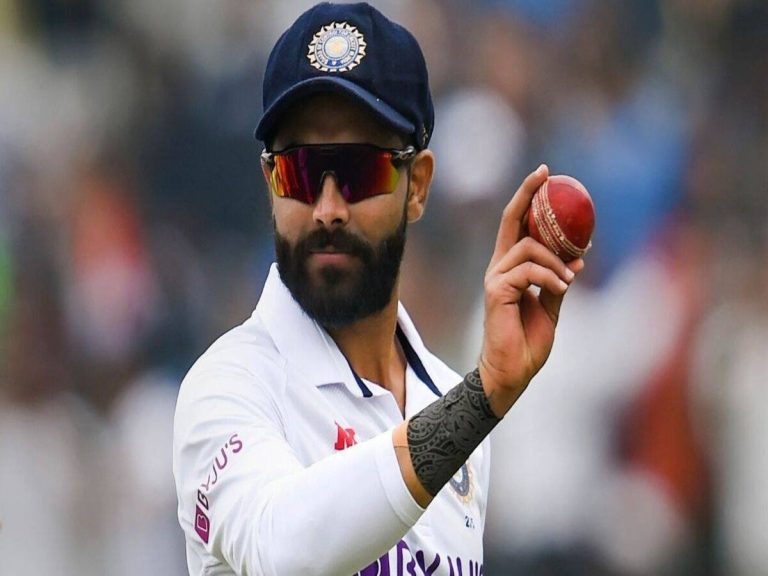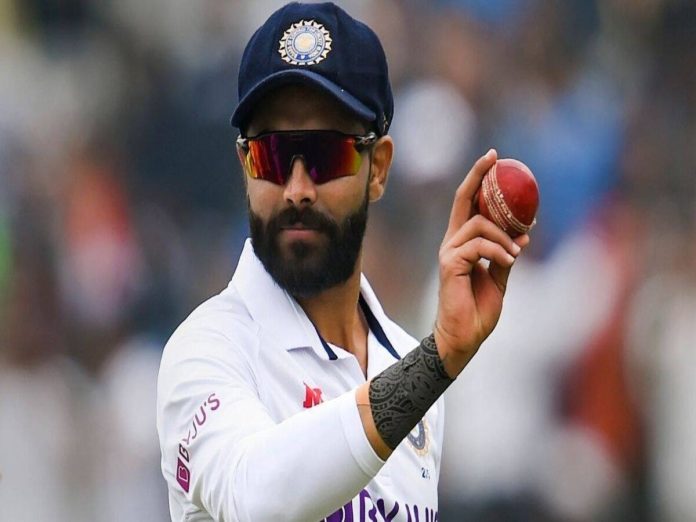 Ravindra Jadeja is now in Chennai for Saurashtra's final Ranji Trophy league game in an effort to get fit for India's opening two games of the four-game home Test series against Australia. Tuesday at the MA Chidambaram Stadium will feature a match between the 2019–20 champion and Tamil Nadu.
Jadeja last appeared for India against Hong Kong in the Asia Cup the previous year. He underwent surgery for a knee ailment, which has kept him out of action. He underwent rehabilitation at the National Cricket Academy following the operation (NCA).
He was included by the national selectors in the 17-man Test team for the four-match Border-Gavaskar Trophy, which begins on February 9 in Nagpur. The series' second Test will be held in Delhi, and the remaining two will be held in Dharamsala and Ahmedabad.
The selection of the all-rounder in the 17-member Test team for the home series against Australia that starts next month is contingent on his physical condition prior to the series. The selectors made it clear that Jadeja will only be taken into consideration for selection if the NCA deems him fit.
Jadeja reportedly started bowling and batting again earlier this week, but before he can be regarded as ready and eligible for competitive cricket, he must pass fitness tests. BCCI asks Jadeja to play at least one domestic game prior to being judged ready to participate.
Jadeja for CSK fans
Jadeja, who plays for the Chennai Super Kings in the IPL, delighted CSK supporters with a spectacular two-word while he was in their hometown, sending them into a frenzy. "Vanakkam Chennai," he wrote.
The boys are really excited to have him
"His training and workload will be as per the National Cricket Academy (NCA) protocols," Saurashtra coach Niraj Odedra told Sportstar.
"In fact, I had sent Jaddu a WhatsApp text saying that the boys are really excited to have him back. He immediately wrote back saying he is looking forward to catching up with the team. It's been a while since he played Ranji Trophy for Saurashtra. A player of that calibre joining the team is a huge morale boost as well," Odedra added.
Watch Jadeja back in action –
Jadeja's first-class record
India would benefit greatly from Jadeja's recovery from his injury going into the World Test Championship (WTC) Test series against Australia. The all-around player has an outstanding first-class track record. He has 6,579 runs at an average of 46.65 in 114 games and 169 innings. With a top score of 331, he has 12 centuries and 34 half-centuries in the format. He has taken 453 wickets, with a best bowling performance of 7/31.
Beginning on Tuesday, January 24, the winner of the 2019–20 Ranji Trophy will compete against Tamil Nadu at the M.A. Chidambaram Stadium. In November 2018, Jadeja last participated in a Ranji Trophy match. With 26 points and first place in Elite Group B, Saurashtra lost its most recent encounter to Andhra by 150 runs at Rajkot.
Jadeja will be back in action after a long break
Jadeja was sidelined since August 2022 with a knee ailment. Beginning on February 9, the first Test will be held in Nagpur, the second in Delhi, and the final two in Dharamshala and Ahmedabad.
Rishabh Pant's absence—who is recovering from a car accident—increases the role of left-hander Jadeja for the forthcoming series. Jadeja has scored 2523 runs in 60 Test matches for India, including three tonnes, 17 fifty-pluses, and a best score of 175. He has played in 171 ODIs and amassed 2447 runs, with 13 half-centuries and a top score of 87.
He has played 64 T20Is and amassed 457 runs, with a top score of 46. In terms of wickets taken, he has 242 in Test cricket, 189 in ODIs, and 51 in T20Is.
Also Read: Updated ICC ODI Rankings: New Zealand Lose Their Top Spot, Will India Take No.1, All You Need To Know