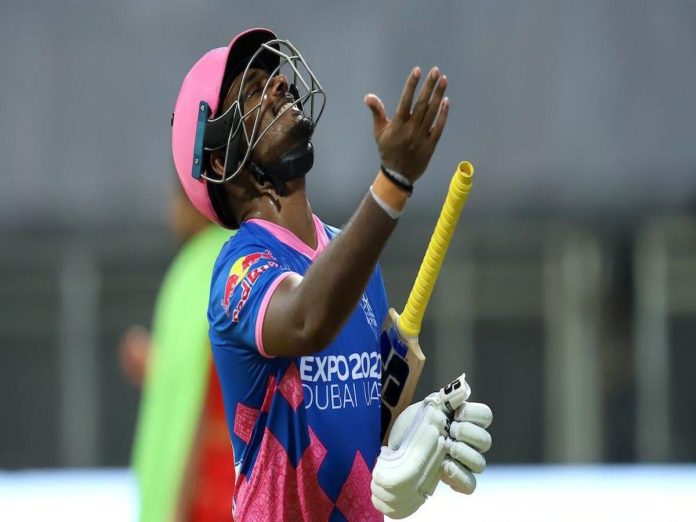 In the ODI series against Sri Lanka, the Indian squad performed admirably. The three-match home ODI series was won by Team India 3-0. At the third game of the series, which was played in Thiruvananthapuram, Virat Kohli and Shubman Gill brilliantly led the team to win.
However, Sanju Samson, the famous Indian wicket-keeper batsman, was also popular throughout this game. Sanju Samson was loudly shouted at by the crowd despite not even being on the Indian team for the ODI series against Sri Lanka.
The young batter suffered an injury during the opening T20I match at the Wankhede Stadium against Sri Lanka and was forced to withdraw from the subsequent matches. The right-handed player was not taken into consideration for the next white-ball matches against New Zealand, although there is no update on his injury.
Where is Sanju Samson, a fan asked Suryakumar Yadav during the most recent ODI match against Sri Lanka. You'll enjoy hearing Surya's response to him as well. Surya responded in a way that garnered the admiration of everyone, including the stadium patrons.
Surya said – Sanju is in our heart
Where is our Sanju, the supporters asked once more, and Surya carefully listened to what they had to say. After hearing this, Surya stated, "Sanju is in our heart," while placing both hands on his left chest in the shape of a heart. Following this, the star pointed with his finger in the direction of the heart and declared, "Sanju is in the heart." The fans were overjoyed to hear this.
Indian team won the match
The Indian team batted first in the ODI in Thiruvananthapuram and amassed 390 runs for 5 wickets. Virat Kohli crushed the Sri Lankan bowlers in the game and amassed an undefeated 166 runs. In this turbulent inning, Kohli faced 110 balls and smashed 13 fours and eight sixes. The Sri Lankan team as a whole was then bowled out for 73 runs in 22 overs. Mohammad Siraj, a fast bowler, claimed 4 wickets for 32 runs.
Also Read: 'It's Time To Retire': Former IPL Chairman Lalit Modi Names His Son Ruchir Modi His Successor